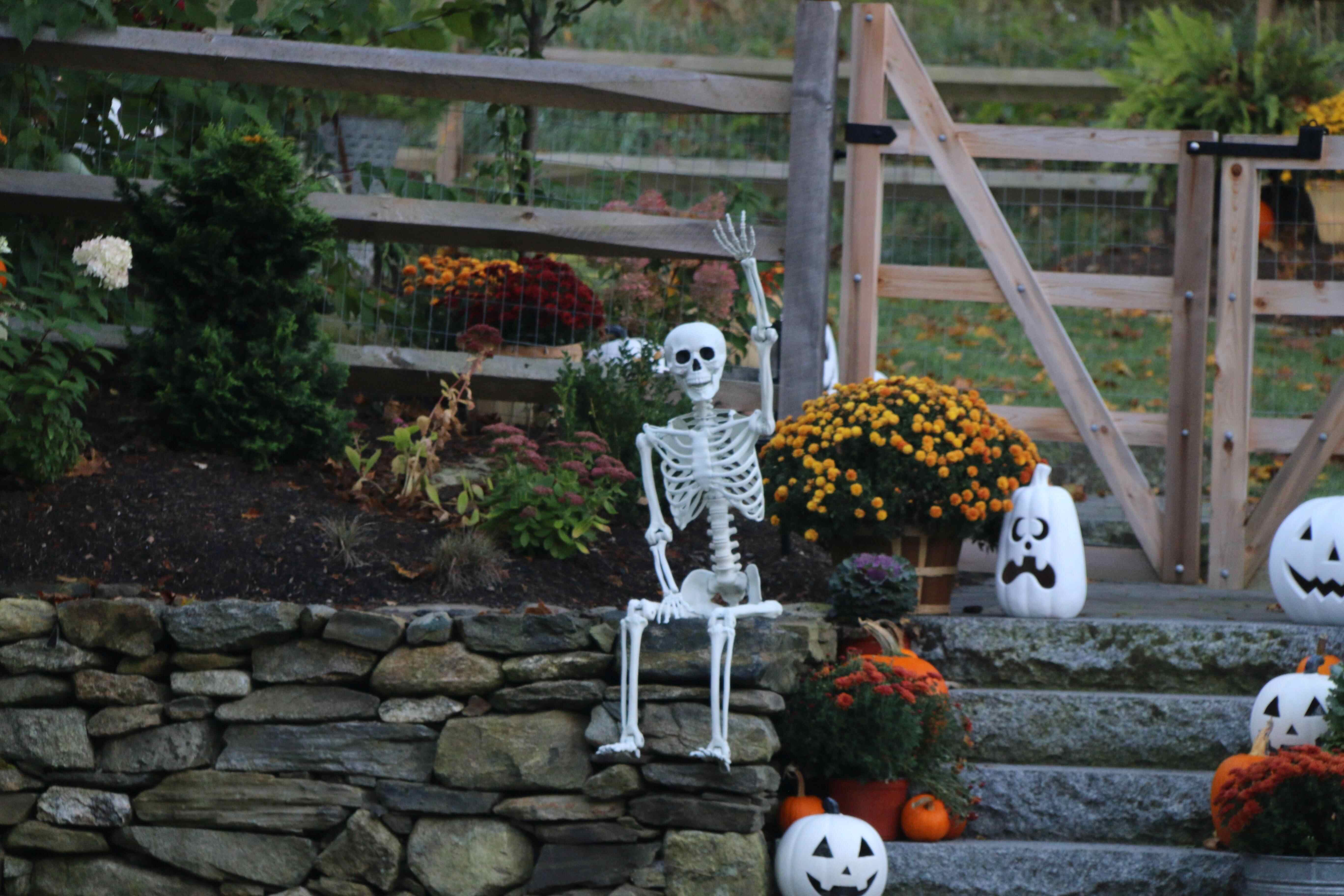 With Halloween fast approaching, you're probably starting to see decorations pop up around your area. You may have even started celebrating the holiday by decorating your own house. But wait, what if you are spending Halloween in an RV? Fall is the perfect season for a family camping. If you are planning a trip, you might be wondering if you and your family will be able to participate in fun Halloween traditions like costumes, trick or treating and decorations. So, who said Halloween decorations are only for houses? Campers Inn RV has you covered so you don't have to miss out on any of the fun! Here are a few decorating tips and tricks for spending Halloween in your RV!
Bring on the Pumpkins!
You can't have Halloween décor without pumpkins. Pumpkins are a lightweight, eco-friendly option to add a little bit of fall flare to your RV or campsite. Just setting a few small pumpkins around your campsite can really help enhance your trick-or-treat-ready Halloween aesthetic. You can even make a fun family activity out of carving or painting Jack-O-Lanterns before Halloween. Whether you opt for a silly or scary face, pumpkins and Jack-O-Lanterns are a must have decorating staple that lets every camper around you know that you are ready for Halloween!
Spooky Skeletons
If you have access to a Halloween store, you can't go wrong with a skeleton! They're funny, just a little spooky, and so versatile as a Halloween decoration! You can set them up in one of your camping chairs outside your RV, around the campfire roasting marshmallows, or right outside your door, ready to hand out candy! It's a super fun option and you can give it a little humorous twist, which makes a skeleton a great option for campers expecting young children trick or treating.
RV Graveyard
If you really want to go all out, picking a theme for your campsite décor will really make your camper stand out and feel like Halloween. Plastic tombstones can be used to create an RV graveyard in the surrounding area to your RV. You could leave it as is, or you could create a "haunted graveyard" area with ghosts or zombies! You could even incorporate some of those plastic skeletons to keep an eye on your graveyard. There are a ton of ways to make this a funny and interactive experience for other campers and trick or treaters around your campsite.
Lots of Lights
Adding string lights around your campsite is a great way to decorate your camper as well. They are very versatile, because you can hang them around your RV, set small lanterns along the ground, or in the surrounding area of the campsite in the trees. Some campers have used small lanterns or tea lights to create a pathway up to their RV. This is a good option at a campsite where there are young children who may be trick or treating. It creates a source of light and lets others around you know that you are open to trick or treaters!
Don't Forget the Inside!
The cozy fall feeling doesn't just start with outdoor décor, remember to decorate the inside of your RV as well! Adding things like candles, lights, and small pumpkins to your interior décor can create the warm and fuzzy fall feeling all around you. You could even set up a candy bowl for potential trick or treaters. One of the best things about traveling in an RV is the ability to make if your own personal home away from home!
It is totally possible to have a Halloween away from home when you are spending the holiday in an RV. Don't forget to bring your decorations along with you on your next camping trip, because no matter how you decide to spend your Halloween, you should never have to miss out on the fun of decorating and trick or treating! When you are on the road, there will probably be a lot of Halloween themed festivals available for you to stop in- and your campsite may even participate in a Halloween event.
Additional Resources:
If you're ready to take on the RV lifestyle, be sure to check out some of our other posts for more ideas while you're on the road! If you are in the market for an RV, our RV Matchmakers are ready to help you find the perfect match. We also have a full-service department to help out with regular maintenance or any issues that may come up.
Celebrating Halloween in an RV