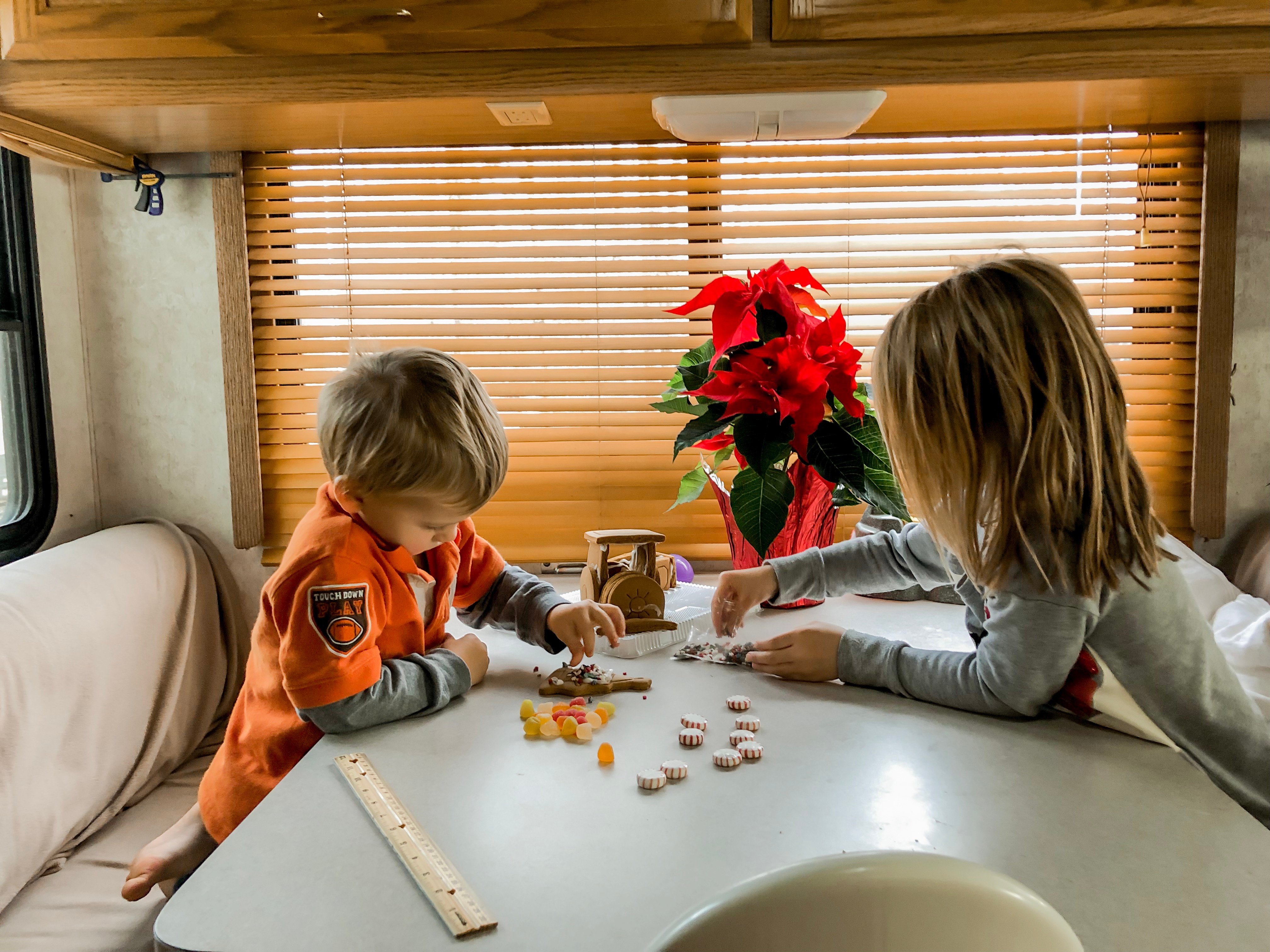 'Tis the season to deck the halls, trim the trees and hang up the lights! Families love to show their holiday spirit by decorating their homes and full-time RVers are no different.
While full-timers might have to adjust to their smaller living spaces, they can still find plenty of ways to make their home-on-wheels festive and joyful for the season.
For some expert advice, we asked two full-time RV families, the Gills and the Barringers, to share their tiny living holiday tips!
Meet the Gills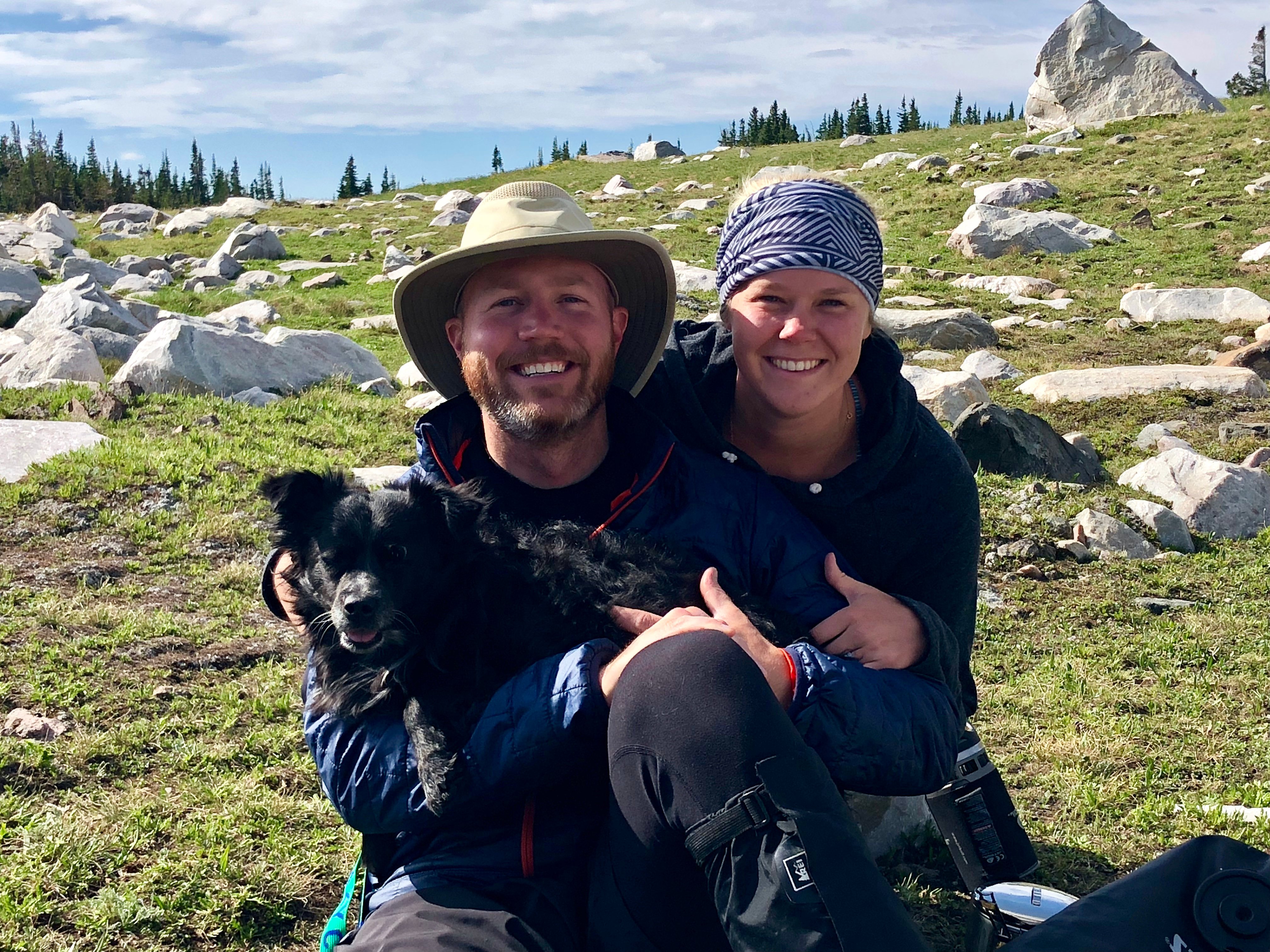 Rachel and Logan Gill have been full-time RVing with their dog, Isla, for eight months. Originally from Tennessee, they have been traveling all across the country in their 21-foot Heartland travel trailer. They are spending Christmas in Texas while work camping.
Favorite RV holiday tradition
This is their first Christmas in their RV, so they are starting to make new traditions, as well as continuing traditions from their sticks'n'bricks life. They love watching cheesy holiday movies, and they plan to make their great-grandmother's handmade cinnamon rolls on Christmas morning.
They even found a tiny live Christmas tree they can decorate in their RV. Because they will be away from home, they are planning on getting involved in the local community in Texas and enjoying all the holiday events nearby.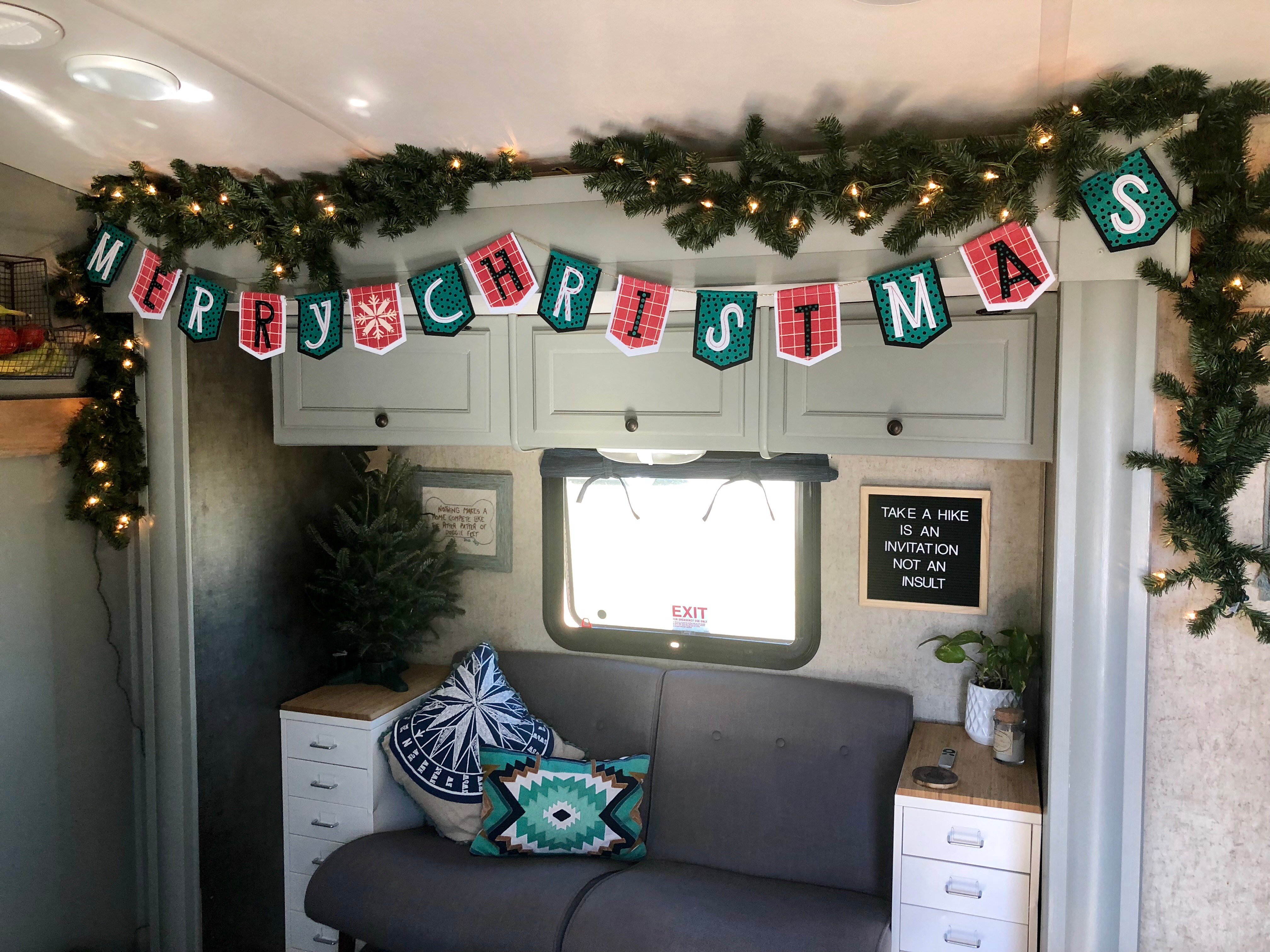 Top 4 Tips for Decorating an RV for the holidays
Keep it simple. Too many decorations in a small space can make it feel even more crowded.
Use lots of lights. The glow of twinkling lights feels cozy and festive, even if you can't have an actual tree.
Make use of the tiny tree trend. These days, many improvement stores sell miniature live trees. Some are even potted, so you can keep it year-round or give it as a gift. For decorations, many craft stores sell ornaments designed for tiny trees.
Don't spend too much. Remember the holiday season is only one month out of the year. "It's not the decor and gifts that matter," they said. "It's being with people you love."
Meet the Barringers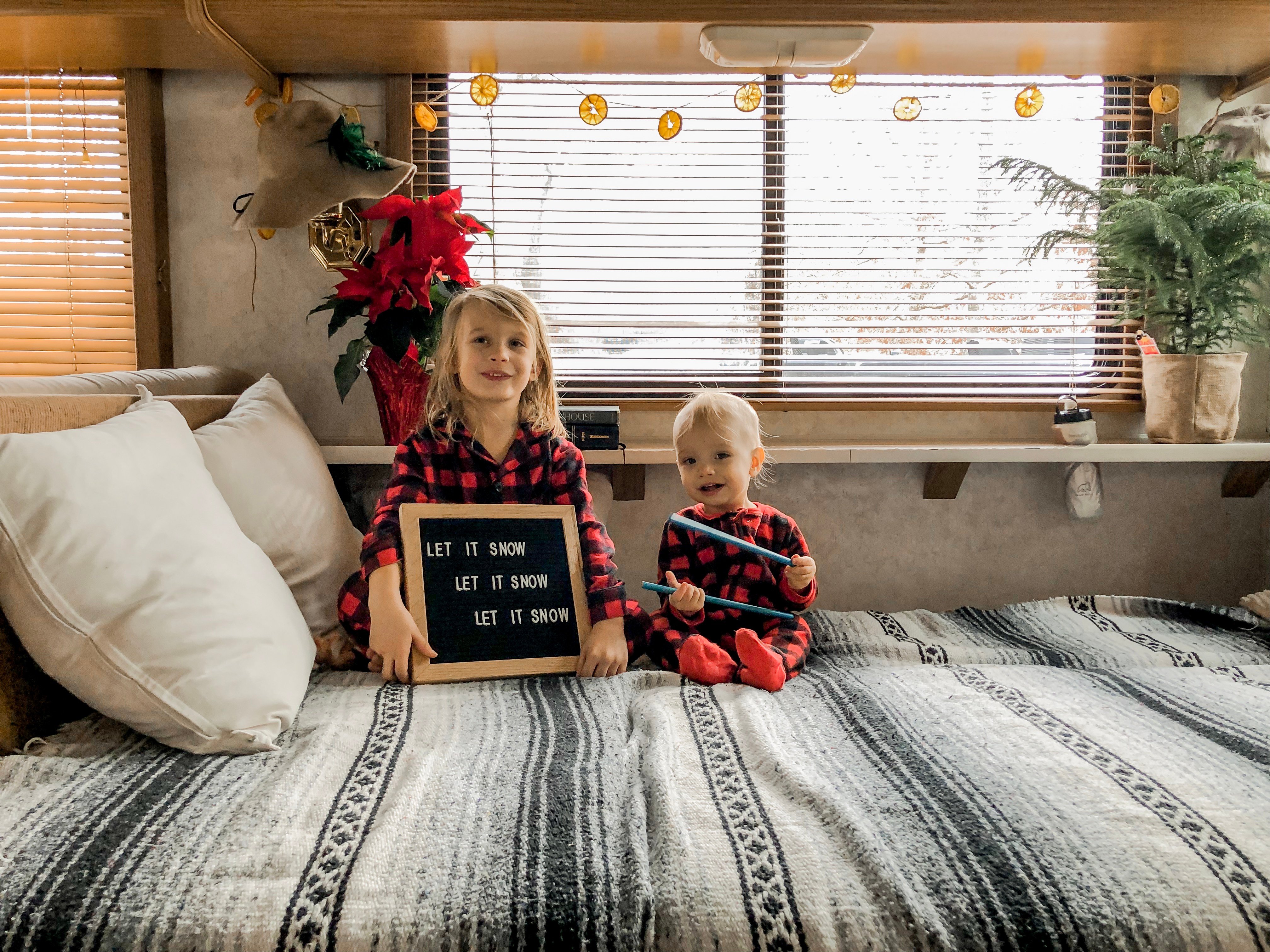 Bibi Barringer and her family first lived in an RV while they were shopping for their starter home. Ten years later, feeling something was missing in their suburban life, they decided to become full-time RVers with their three kids. They have since realized how much they loved tiny living in their 37 foot 1999 Fleetwood Bounder.
Currently, they live stationary in the Winston-Salem area of North Carolina. Their life is filled with outdoor activities like swimming, hiking and going to the zoo. While living full-time has its challenges, they believe the sacrifices are more than worth it for the time they get to spend together as a family. They also love the community that surrounds them.
"There is a sense of community that I have not found anywhere else before," Bibi said. "Both online and in real life, you check in with each other and support as best as you can. This feeling of belonging and community is so special, and I'm very grateful for that."
Favorite holiday tradition
The Barringers will be staying in North Carolina and spending the holidays with family. Their favorite holiday tradition is opening up their advent calendar every morning. In Germany, where Bibi is from, the advent calendar makes the wait for Christmas Eve more special for the children. They also enjoy touring the Christmas lights around their campground and then sipping on hot chocolate by their campfire.

Top 5 Tips for Decorating an RV for the holidays
Less is more. When they sold the house, the Barringers only kept a few lights and a handful of ornaments with sentimental value, like "Baby's First Christmas" ornaments for their children.
Decorate with natural products. Bibi is a big fan of decorating with natural products like dried oranges, popcorn strings and fresh cranberries. For Christmas, she dried oranges in her air fryer and hung them up with pine cones they had saved from their old yard. She and her kids also cut out and hung paper snowflakes, trees and stars.
Use live trees and greenery. The Barringers bought a live Christmas tree which they plan to plant at their in-laws once the season is over. They are also thinking of finding a tiny fir tree that can be planted in a cup to decorate their kitchen.
Use edible decorations. Bibi and her kids made a gingerbread house which they can eat so they don't have to store it—a win-win for everyone!
Make memories. Most of all, this season is about family and memories, Bibi said. They became full-time RVers to spend time together as a family, and this is especially important during the holidays. If you have young children, she suggests singing holiday songs, going to see Christmas lights, visiting a Christmas train and more seasonal festivities. "It's about the memories they can always keep in their hearts when they grow up," she said.
Interested in tips for keeping your RV organized? Download our free infographic, 10 DIY RV Organization Tips!
Pictures copyright and courtesy of Rachel and Logan Gill and Bibi Barringer.