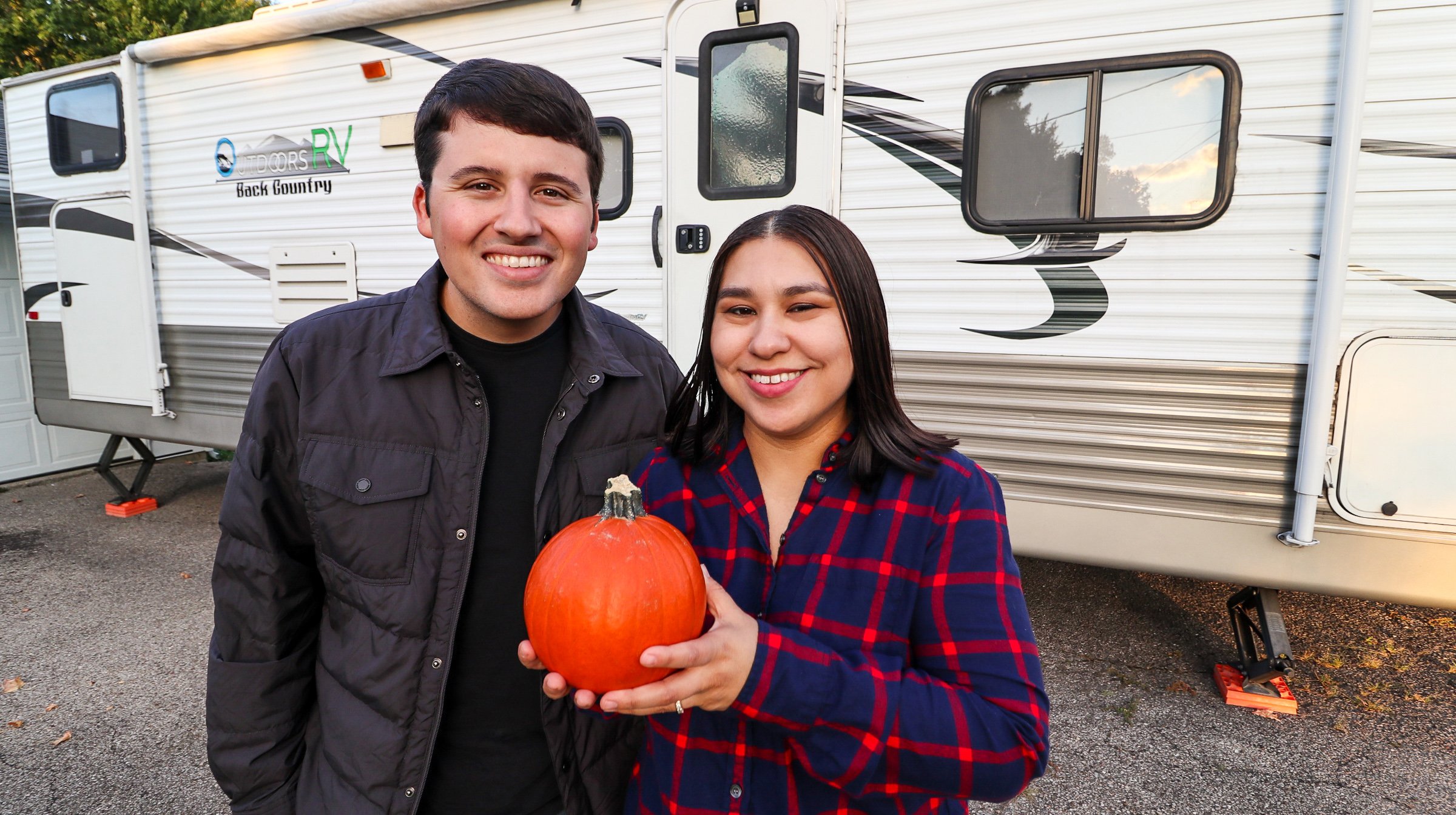 Celebrating Holidays in an RV can be a little tricky. And with the upcoming Halloween holiday, celebrating can mean a lot of things to different people. It could mean staying at home and watching scary movies, trick-or-treating with family and friends or going to a Halloween party.
But what does it mean to celebrate Halloween while RVing? It's different for every family and we asked former full-time RVing couple, Joseph and Melisa Sterner, to share their RV Halloween experiences with us.
Melisa, Joseph and their dog, Gracie, visited over 30 states while they full-time RV'd for about two years. They currently run a blog and YouTube channel, RVoyage, where they discuss their favorite topics featuring RV living, travel, minimalism, financial freedom and more. The Sterner's want to encourage others through the content they create to "live life on their terms."
Where to Camp During Halloween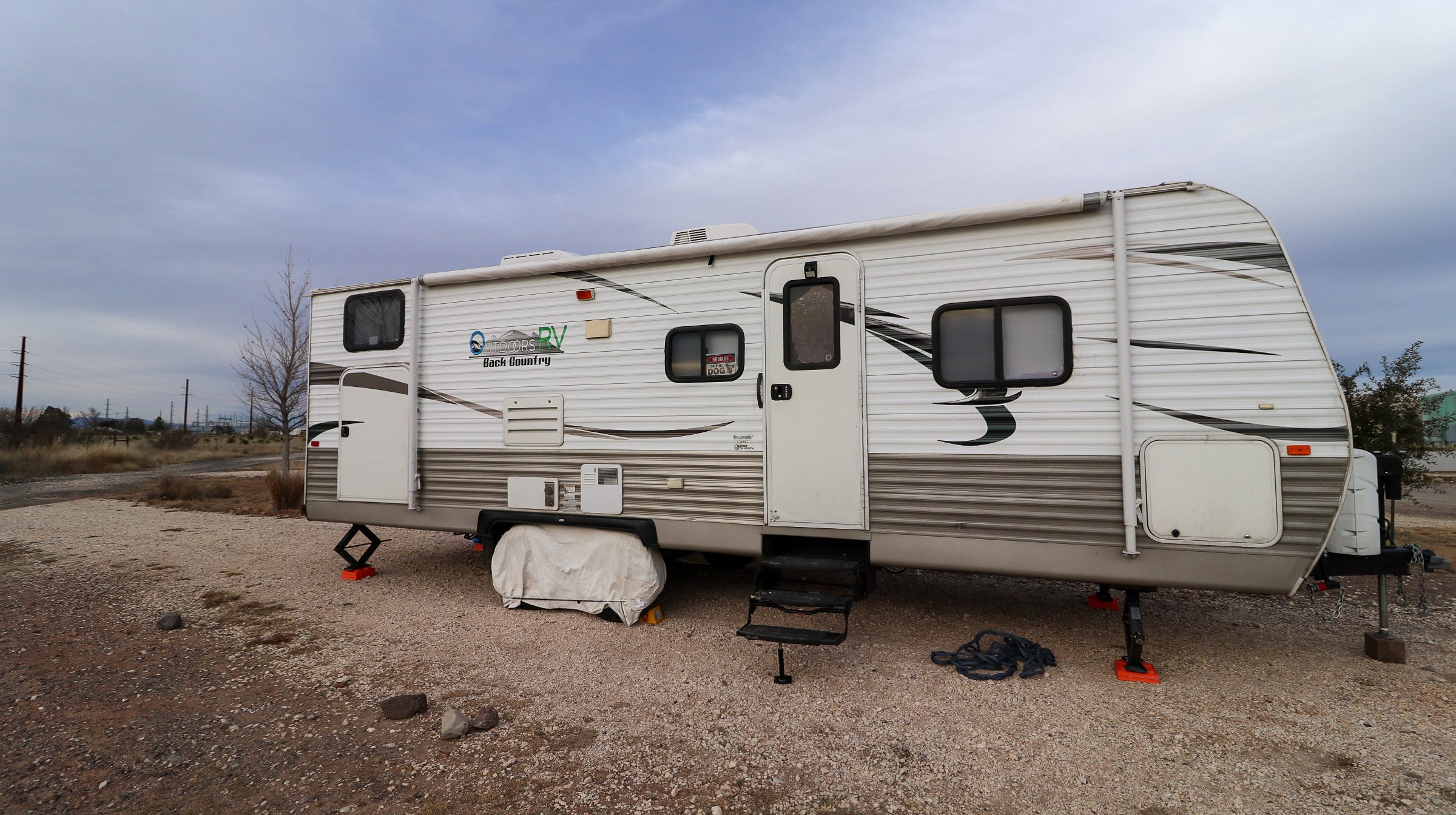 There is no specific place Joseph and Melisa prefer to celebrate Halloween, but they love the cooler weather in the fall. In 2018, they spent the holiday in Joseph's hometown of Shreveport, Louisiana. The Sterner's set up camp at a local RV park, "It's affordable and close to his family so we are able to make plenty of day trips for visits."
How do you Connect with Other Campers?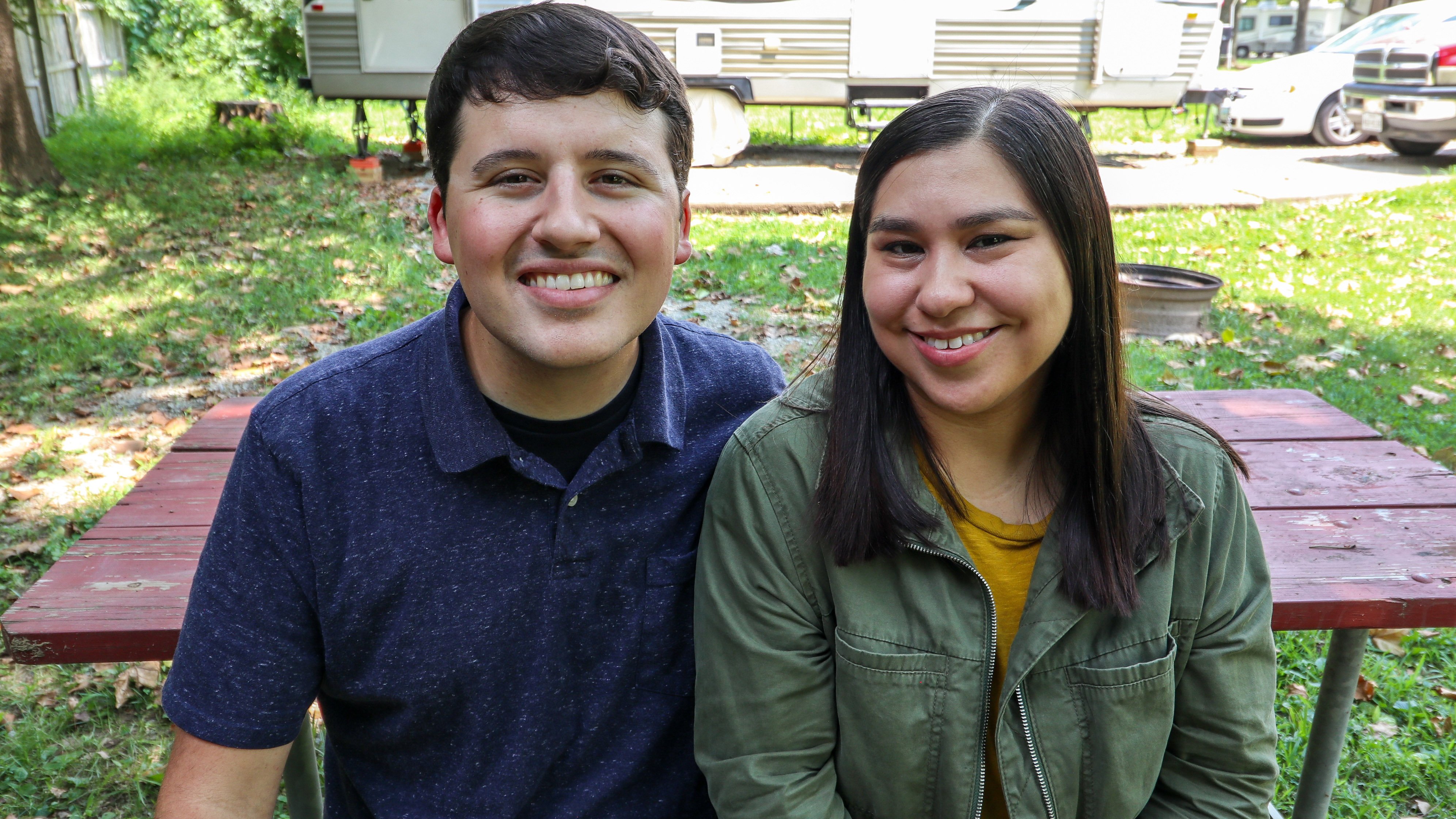 The Sterner's favorite way to connect with other campers during the holidays is through their YouTube channel and blog. They love being able to post content about their simple and free lifestyle and hope to inspire others to want to live a simpler life. Melisa and Joseph say that because their content reaches so many people all around the world, this is the best way to connect online for them.
In person, they find that connecting through conversations is their best way to get to know fellow campers at the campground. Some campgrounds may host special holiday events for all the campers that they also like to get involved with.
What's the Biggest Difference Celebrating Halloween in an RV Compared to a Sticks and Bricks Home?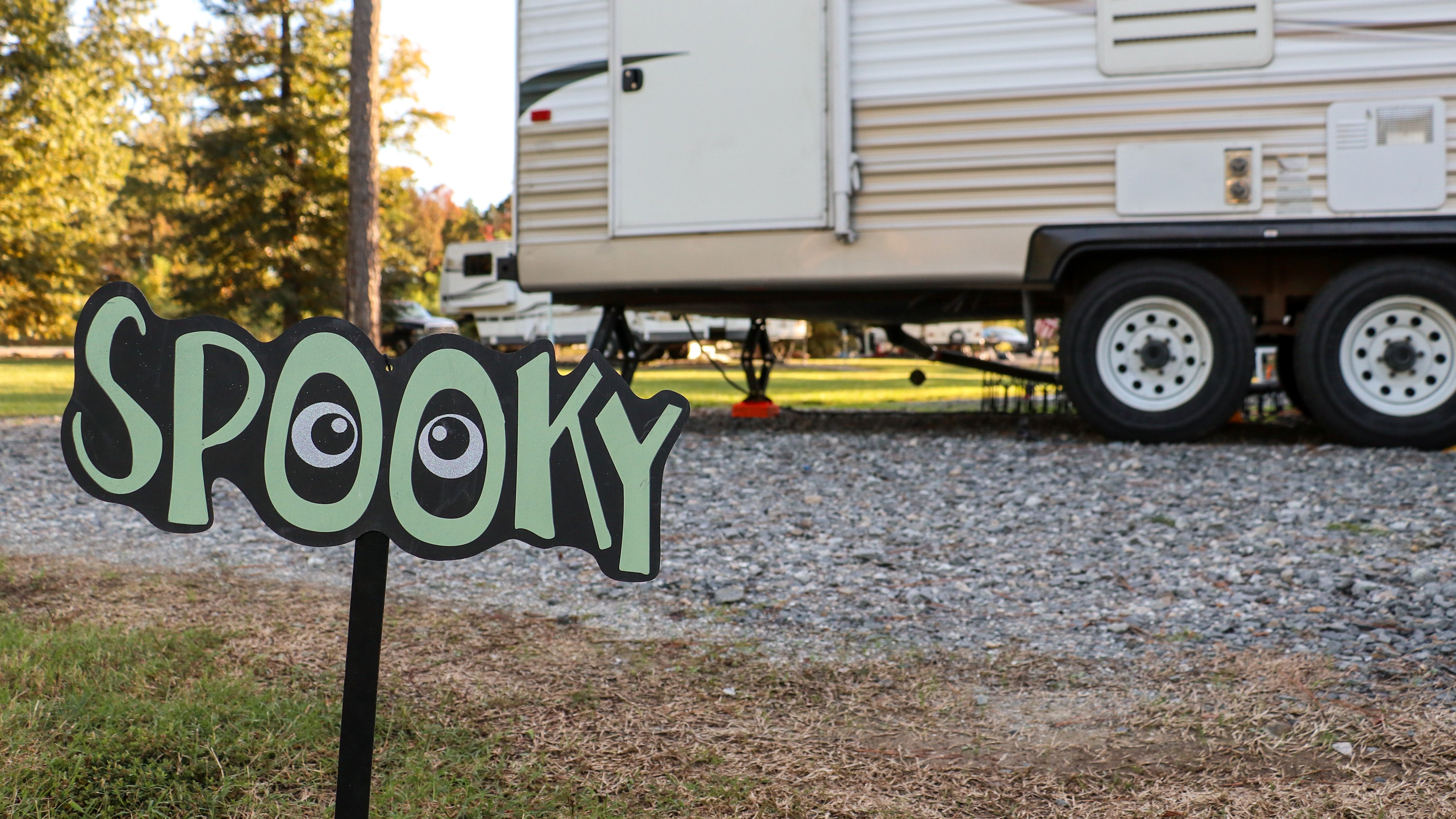 "The biggest difference is how cognizant you have to be of the limited amount of space you have to decorate." Being in an RV means having a lot less space to decorate and store holiday decorations once the holiday has passed. Joseph and Melisa are careful about everything they bring into their home on wheels as they do not want to clutter their tiny living space. To get into the Halloween spirit, they like to use decorations bought at the Dollar Store. They like the freedom this gives them to be able to deck out their RV with items at a cheaper price and "That way we don't feel bad throwing away or donating them to a local thrift store once the holiday is over," says Melisa and Joseph. "We just don't have the extra space to store decorations for the following year."
They haven't had the experience of passing out candy to trick-or-treaters while camping in an RV, but they still make the best of it and enjoy getting involved with the holiday. The Sterner's favorite Halloween tradition, which carried on when they were full-time RVing, is to watch the movie Hocus Pocus with a home-cooked meal and popcorn. "Opening up the window shades to take in the natural environment at our campsite also adds a nice touch to the spooky movie experience!"
What was your Biggest Holiday Disaster?
In December 2017, Melisa and Joseph were RVing from California to Louisiana and had several days of freezing temperatures on their journey, which caused the water in their pipes to freeze. "We went through a lot of propane to keep our trailer continuously heated and had to buy a special electric water house and keep a drip running to prevent water from freezing in our pipes. We learned very quickly how important it is to check future weather predictions before traveling somewhere!"
What's Next?
Joseph and Melisa Sterner have recently stopped full-time RVing and have settled down in Cincinnati, Ohio, after falling in love with the area during their travels. "We are so grateful for our RV travels, because without it we wouldn't have discovered how much we love this part of the country."
Full-time RVing means learning to adapt to your new environment often, including how to celebrate holidays in different locations or ways to connect with other campers. Learn more about full-time travel, simple living, minimalism and financial freedom by following Joseph, Melisa and Gracie on their YouTube channel, RVoyage, and blog, RVoyagers.
Instagram: @RVoyageOfficial
Pinterest: @RVoyage