Shopping for a new travel trailer or fifth wheel requires knowledge of the towing vehicle's towing weights and capabilities. It might seem overwhelming to understand the different types of vehicles and what they can each safely tow, including loading weight.
Whether you have a small car or a large truck, there is an RV that can be compatible with your car and lifestyle. If you have a small sedan or SUV, there are pop-up campers and compact travel trailers that can easily be towed. However, for those who prefer a large fifth wheel or travel trailer, a large truck or SUV is required.
In this blog, we will discuss how to determine your vehicle's towing capabilities and which RV is right for you.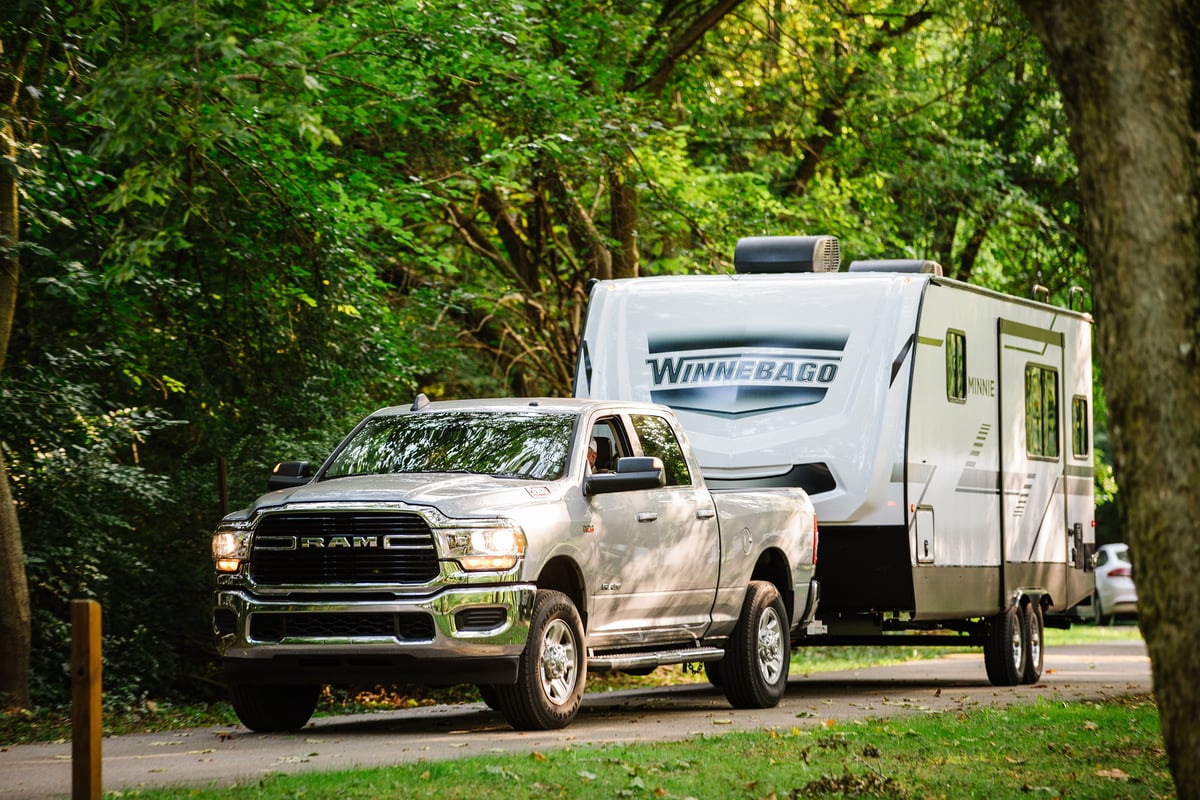 What is a Tow Rating?
A tow rating is the max amount of weight a vehicle can tow while driving. It is important to consider the tow rating of your vehicle when purchasing an RV to maintain safe transportation of the camper and to prevent damage to both the camper and truck.
How are Tow Ratings Determined?
A lot of things come into consideration when a tow rating is determined for a certain vehicle. Engine type, transmission and axle ratio are big factors in a vehicle's tow rating. They also include the type of ties, suspension and fluid coolers as well. If the tow vehicle is a truck, they also consider the cab size and bed length.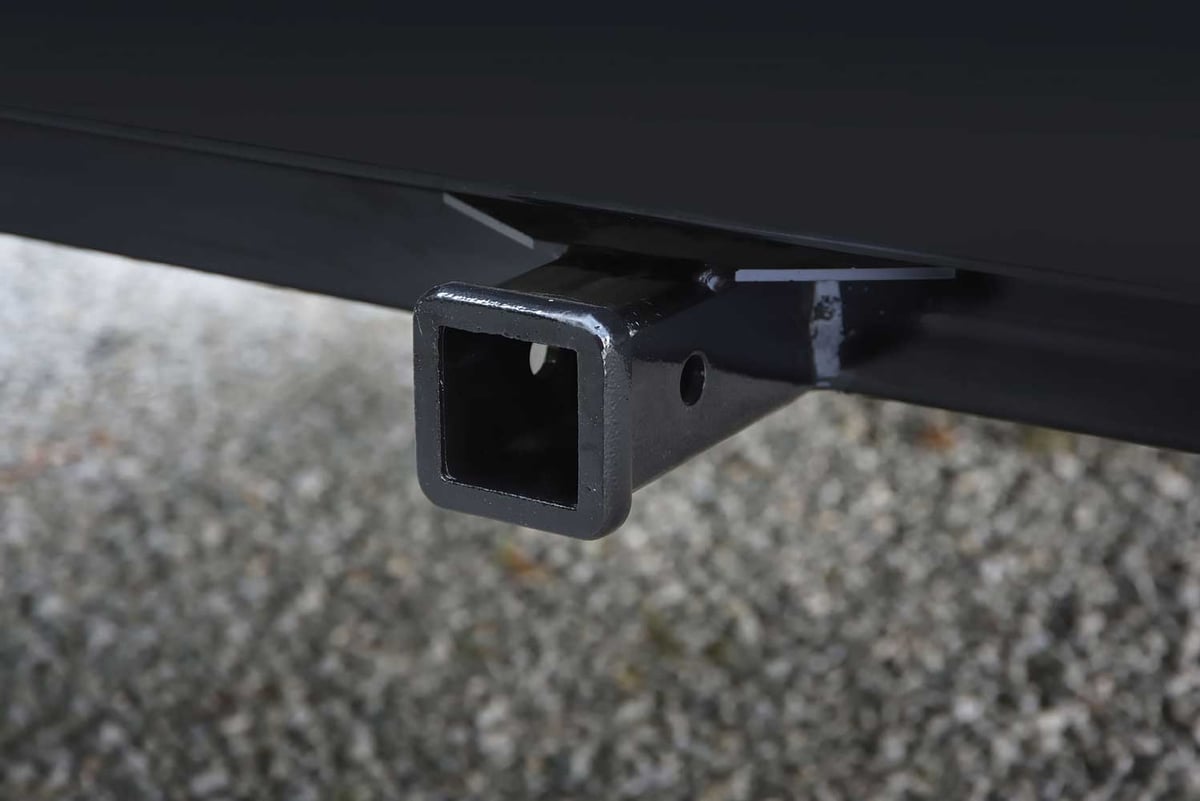 Different types of vehicles look for different things, but these items are some of the most important features to think about when determining a vehicle's tow rating.
How to Find Out Your Vehicle's Tow Rating
Before you start shopping for a new RV, first determine your vehicle's tow rating so you know what size and type of RV to consider. Start by looking at your car's owner's manual for more information about your towing restrictions. This can be an easy place to start gathering information and preparing yourself for purchasing a new towable camper.
Another great resource is Campers Inn RV's Tow Guide to help determine your towing capabilities as well. Just enter the make, model and year for your vehicle, and a list of RVs that the vehicle can safely tow will populate to help you get started on your search.
The Key Numbers for Towing Capabilities
There are a couple of things to be aware of to determine your vehicle's tow weight. The owner's manual will include the Gross Vehicle Weight Rating (GVWR) and the Gross Combination Weight Rating (GCWR) and these two numbers will help you determine the maximum amount of weight your vehicle can safely carry.
The GVWR is how much weight your vehicle can haul in total. This is important to keep in mind as it includes passengers, cargo, hitch weight and the RV. The GCWR includes the weight of your RV, cargo, passengers, hitch weight and the weight of your towing vehicle.
Determining the Right RV for Your Towing Vehicle
Once you gather all the information on your towing vehicle capabilities, it's time to start shopping. You can easily shop around at different types of RVs, brands, models and floor plans to find the perfect fit for you and your family's lifestyle.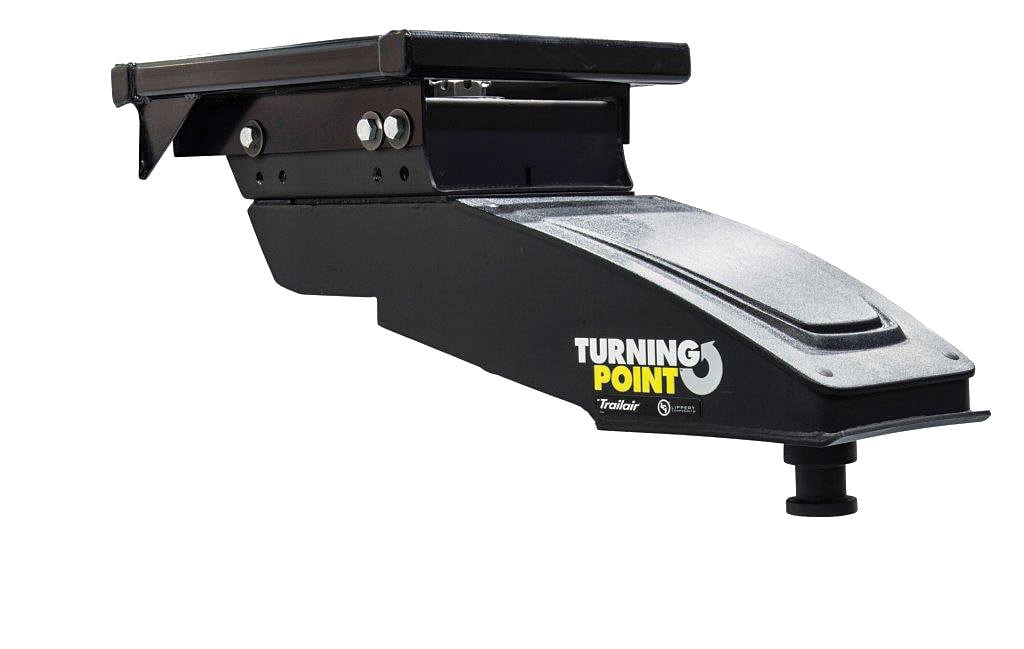 The following information is provided by an RVs manufacturer to help you understand what you can tow:
Dry Weight - weight of the RV without cargo or liquids
Gross Vehicle Weight - dry weight of the RV combined with cargo, passengers and liquids
Cargo Weight - total weight of passengers, cargo, liquids, etc., that you can put in your RV
Togue/Hitch Weight - weight of the hitch
Knowing the towing capabilities of your towing vehicle is extremely important for safe travel with your RV. The larger truck or SUV, the more weight that can be towed. Every vehicle's tow rating may be different and includes a bunch of different factors, so make sure you do your research before purchasing a new RV.
Additional Resources:
Learn how much your vehicle can tow here.
Looking for a new fifth wheel? Check out these popular models with front living rooms.
These five travel trailers include a king bed for the max amount of comfort.