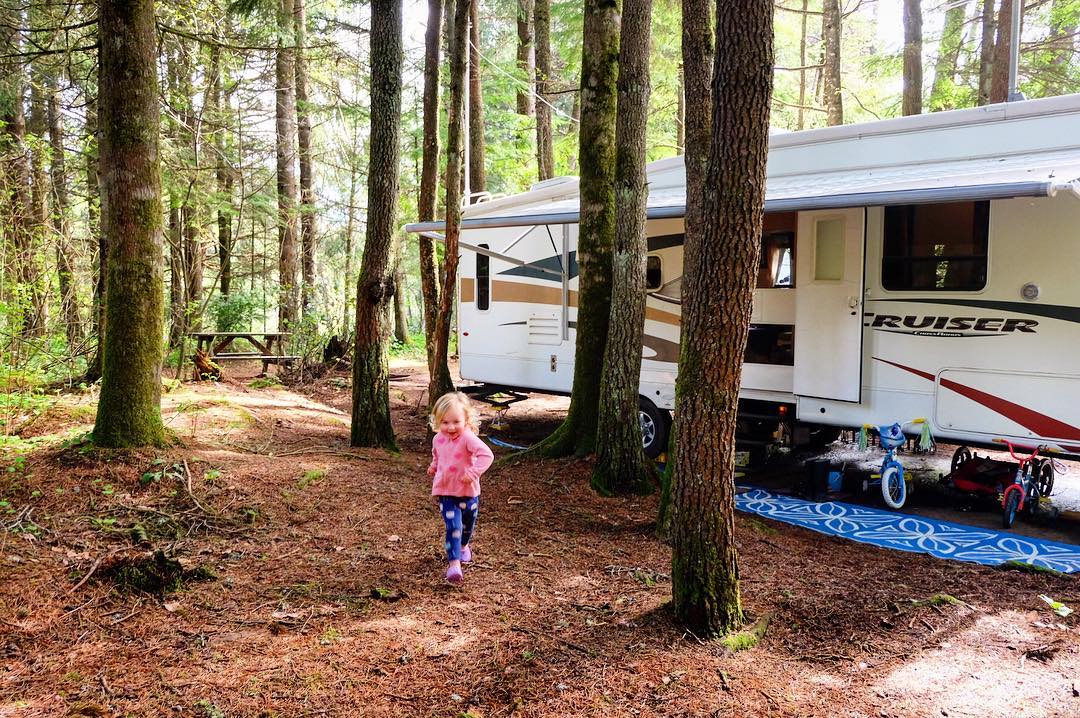 Do you have memories of camping with your family when you were a kid? Being in a new place, exploring the outdoors, s'mores around the campfire? For many RVers camping as a kid is what led to their love of camping as adults. Now that you have a family of your own you'll want to provide these same experiences for your little ones. But, imagine if you could give them those experiences all the time and not just on weekend camping getaways? More and more people are leaving behind traditional ways of life and adopting the full time RV lifestyle! It is estimated there are now more than a million Americans living the full time in and RV (Washington Post). If this sounds like a life you'd like to lead, but feel that having little kids is holding you back, think again. Full time RVing with toddlers is 100% doable and a great way to raise your family! Do keep in mind there are ways to make life with toddlers easier on the road just as there are with toddlers in a "sticks and bricks" home. Here are three tips for RVing full time with young kids.
Keep Travel Days Short and to a Minimum
One of the best parts about RVing full time is living life on your time. Whenever possible, plan short travel days between destinations. Shorter days strapped into the truck or motorhome will keep kids happy and enjoying their nomadic lifestyle. If they come to associate travel days with hours upon hours of driving, they will come to make these inevitable days harder on everyone.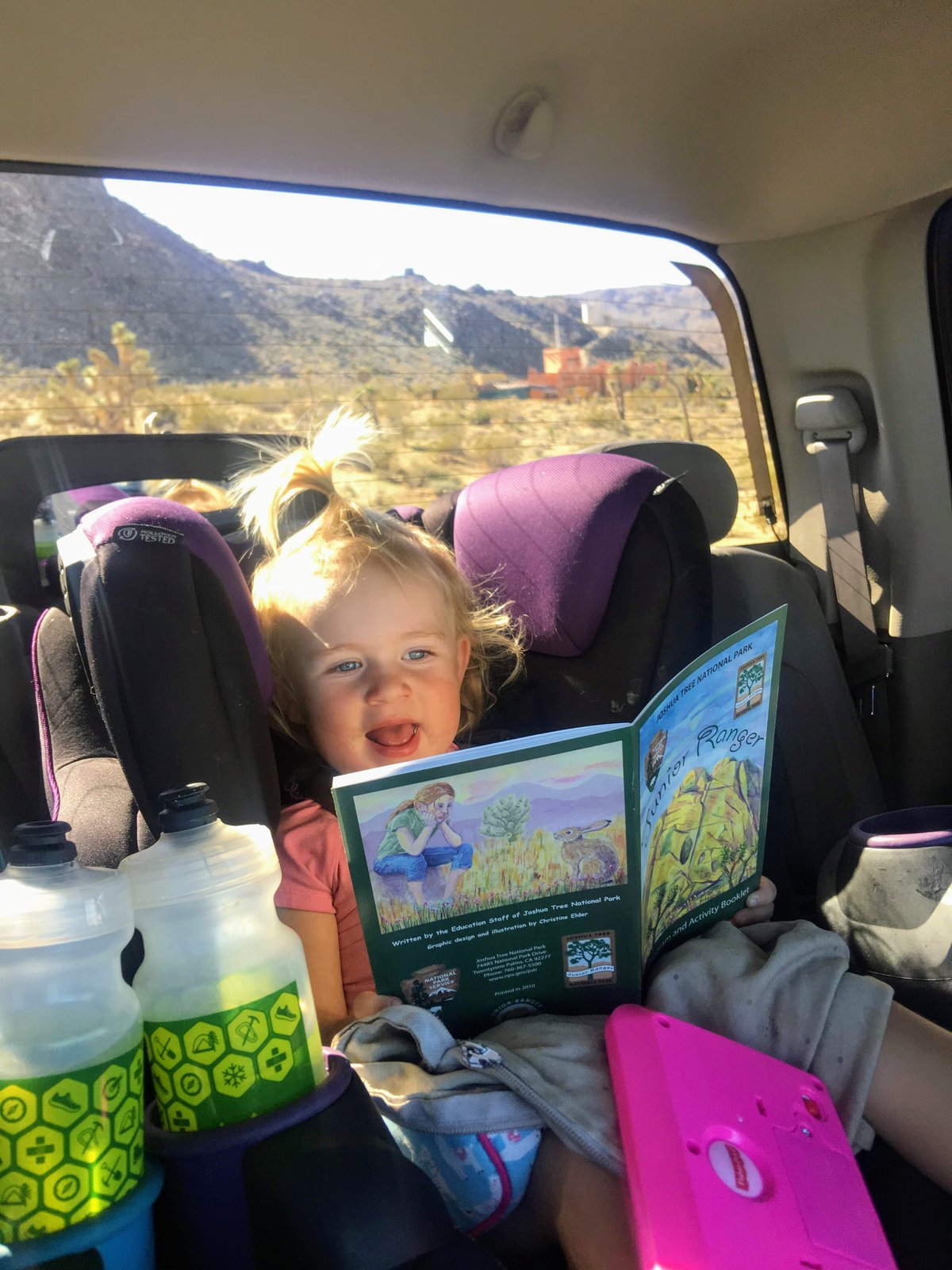 Three to four hours is a good maximum amount of time when traveling with toddlers. If you are unable to make it to your final destination in that amount of time, pull over and boondock for the night. This allows everyone a chance to get the wiggles out and get a good night's sleep. Apps like Campedium, iOverlander, and even Google Maps are an excellent resource for finding a place to call home for a night.
In addition to keeping travel days short, keep them as few and far between as possible. Staying in a destination for an extended period not only gives you a chance to get to know the area and see everything there is to see, but it will also mean less time in the car for the kiddos and more time having fun! Then when travel days do come around, everyone will be excited to pack up and hit the road for the next adventure!
Establish and Stick to Routines
If you have a baby or toddler, you know how important routines are. Routines are essential to make kids feel safe and secure, learn self-discipline, and create healthy habits. If you've been on vacation or experienced a major life change that throws routines out of whack, you know the chaos it can create. When RVing full time with toddlers, keeping routines is just as important as it is when living in a traditional home.
When your child knows what to expect when it comes to their day, they will be generally happier and more comfortable. At "home" did you do playtime in the morning, followed by lunch, followed by nap time? Keep your days looking as similar to that as possible. Did bedtime include a warm bath, stories, and snuggles? There is no reason not to keep those routines just as they were once you move into your RV. Young children thrive on routines and they are an easy way to keep everyone happy little campers.
Toddler Time
While visiting a National Park and going on a ten-mile hike might sound like the perfect way to spend the day to you, it might not be the ideal day to your toddler. Just like life in a house, RV life looks a little different once you have kids. Make sure to plan activities and excursions that are fun for the whole family. You are still able to do the things you love, just modify them so they work for the little ones.
If you do decide to spend the day checking something off your bucket list that might not be the most exciting thing in the world for your toddler, take the next day to focus on their wants and needs. A morning spent at the local library for story time followed by an afternoon at the playground will make you feel less guilty about taking the family to a "boring" art museum the next day.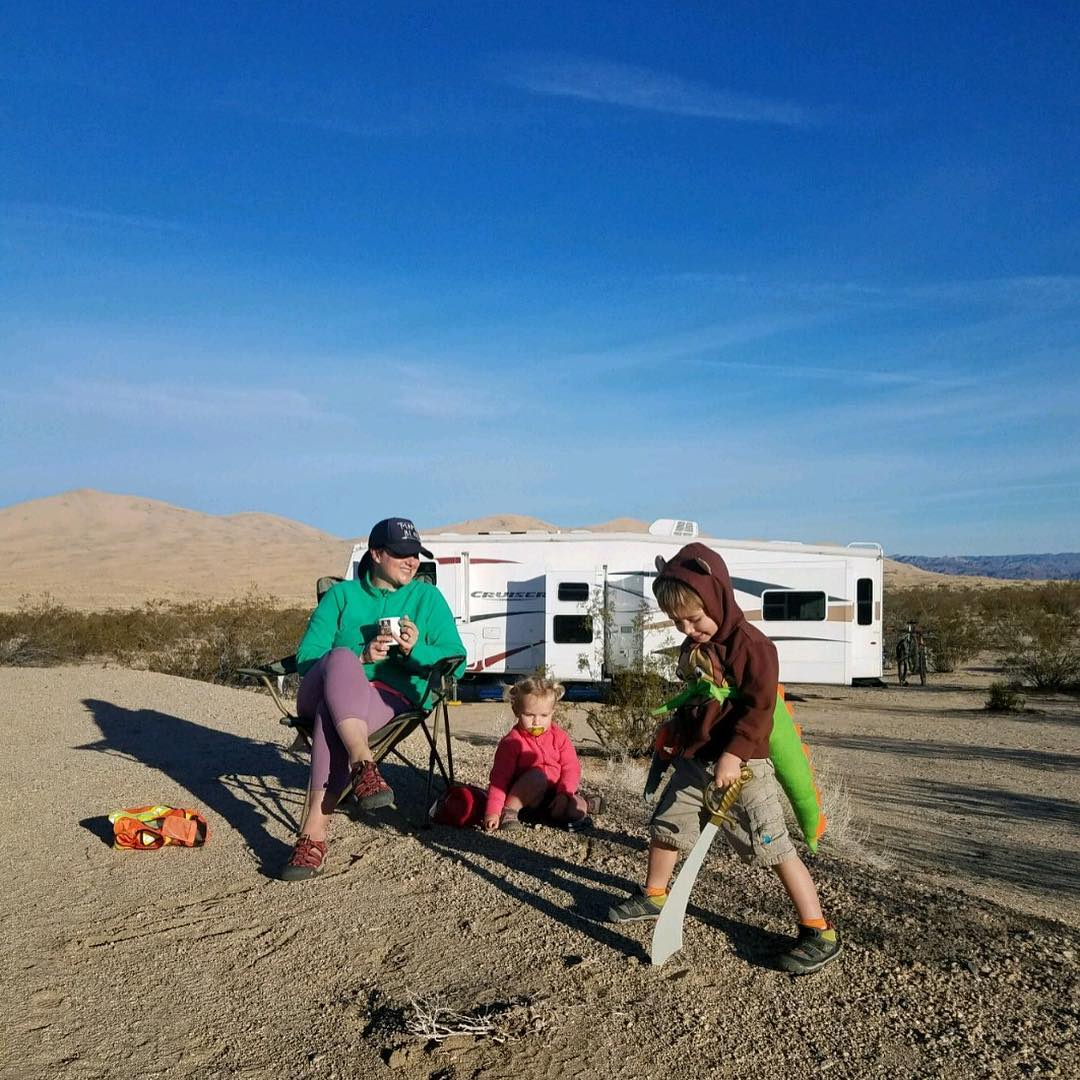 Full-timing with toddlers is a great way to live simpler, spend more quality time together, experience new places, and make memories to last a lifetime. Enjoy this incredible journey while keeping in mind your little ones still need the necessities they would get in a traditional home. As long as everyone is safe, comfortable, and having fun, you will be sure to love full time RVing with toddlers!
Jessica Baker is 1/4th of the Boundless Bakers, living and traveling full time in their tiny home on wheels. You can follow their adventures on Instagram and Facebook at @BoundlessBakers or checkout their blog here.