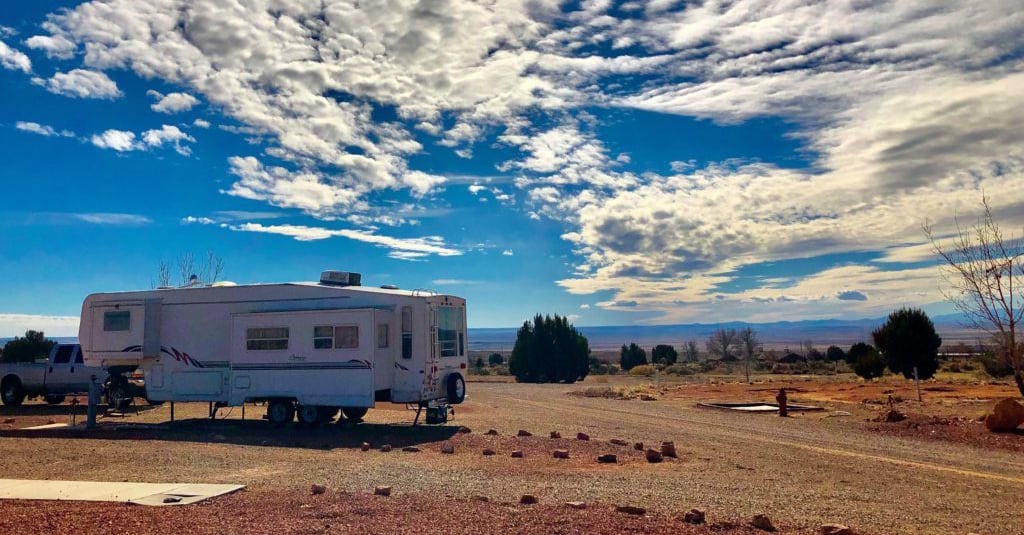 Hanna Wendt is a full-time RVer who is exploring the country with her family in an RV. She shares her journey online under the moniker, Dirty Boots and Dark Coffee, or @dirtyboots.and.darkcoffee on Instagram.
She has learned a lot since she first started her journey, and we are excited to post an excerpt of her latest blog featuring three rookie mistakes to avoid when budgeting for a full-time RV adventure.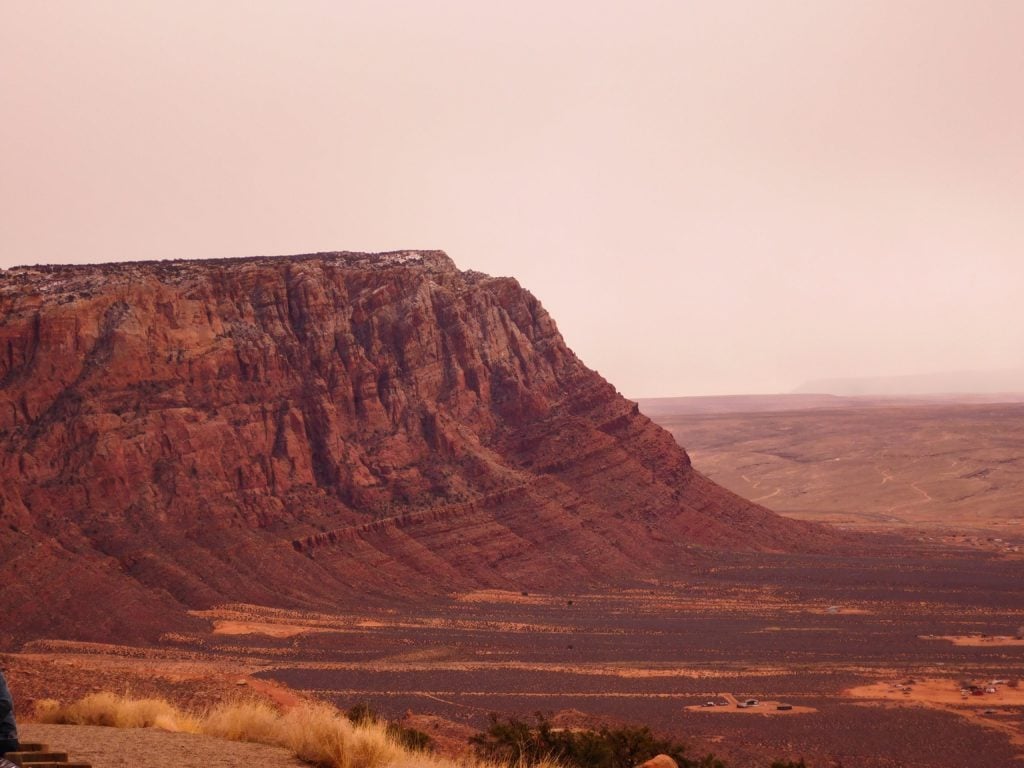 Rookie Mistake 1: "We will just stay off-grid in a cheap or free state park/national forest camping area."
Let me first clarify what I mean by "mistake" here. I don't regret the experience of traveling across the country and staying exclusively in off-grid destinations. It provided stunning scenery right outside our door, unparalleled peace and quiet, incredible photo opportunities and an ever-changing backyard to play in.
But after a few weeks, we evaluated what this method of travel was costing us.
Generator fuel: I work remotely and a fully charged laptop is a must. So, we were running a generator several hours a day to charge our devices, maintain our RV batteries, run the AC on hot days and brew coffee (non-negotiable).
Transportation: You need fuel to run your tow vehicle, and when you're towing, you are not getting gas mileage to be proud of. We needed to tow our RV often to use a dump station, refill our potable water and restock on groceries.
Time: Every time we had to go refill our fresh water holding tank and find a dump station, I lost at least two hours out of my day before I was doing anything productive. If you are an hourly employee or project contractor, you have to factor this in. It's just logistics. You should expect to do these chores every three days depending on the model of your RV and the size of your family.
Signal booster: I make a living working remotely, so cell reception is one of my very few travel requirements. I invested in a signal booster thinking it would allow me to save money elsewhere. It's cool to work at my laptop in the middle of the Montana wilderness, but all things considered, it really didn't pay off.
Honestly, the tasks listed above didn't bother my husband, and if the logistics were different, boondocking would probably be his preferred style of travel. You will quickly learn what tradeoffs are worth it for you. But, I hope our experience can help you plan ahead and avoid being surprised by what a seemly free or cheap experience can realistically cost you.
When we calculated all of these factors, it was costing us more to stay off-grid than it would to spend up to 30 dollars a night in an RV park. For my family, it made more sense to put that money towards staying at a reasonably priced RV park. Making some adjustments here allowed us to reclaim our free time and spend it doing what we really love, which is hiking.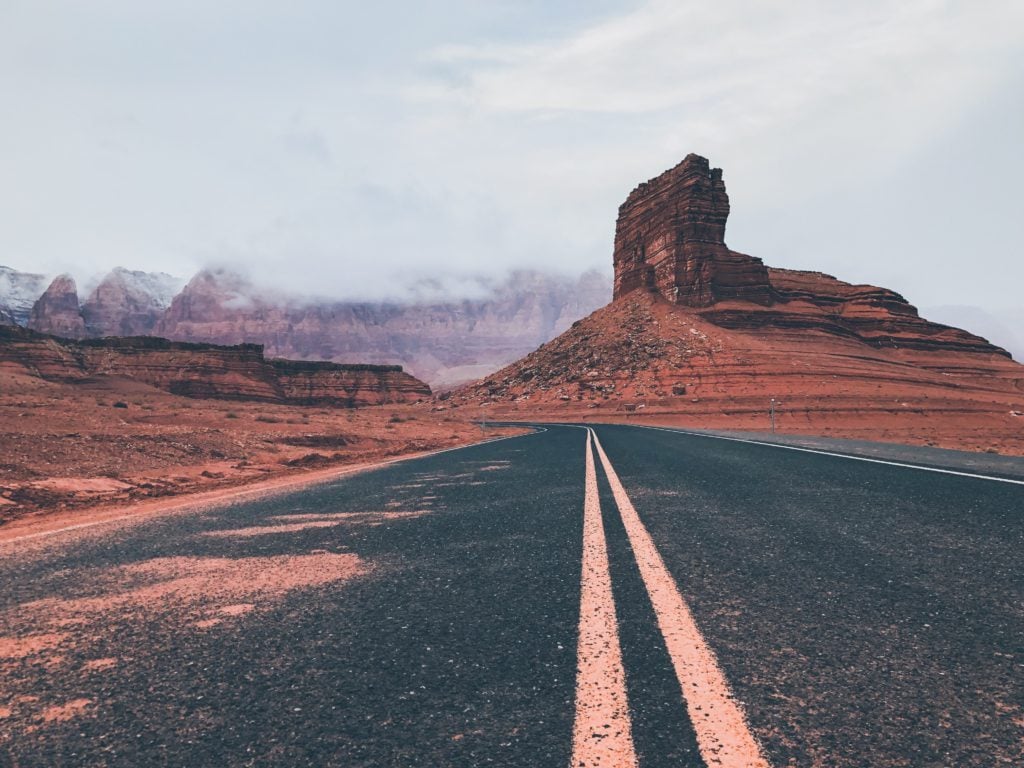 Rookie Mistake 2: "Avoid underrated campgrounds!"
When you are plotting your travel course, you will be drawn to the most conveniently-located, highly-advertised and top-rated parks. It would be hard not to be. They rank right at the top of any search engine, have the most reviews and offer features like, "five minutes from great shopping". But, you can also expect to pay a bit more if those things are non-negotiable for you.
Traveling on a budget is all about finding little known gems—the places that are overqualified and underrated.
There are places that are just slightly off the beaten path, not as highly advertised, just starting up or don't yet have enough traffic to earn a top search engine ranking. By finding gems like these, you will get way more bang for your buck, be able to stay longer and have more allowance for other little luxuries. This is the key to budget travel!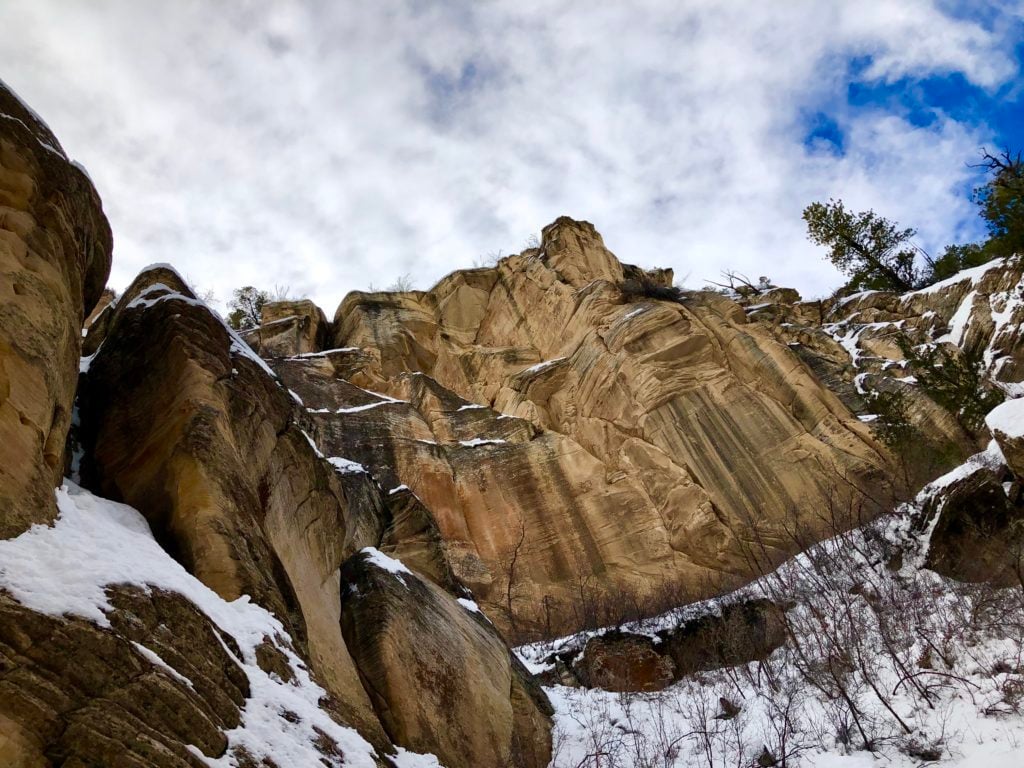 Rookie Mistake 3: "Run that furnace, baby!"
While this varies from model to model, chances are that your RV uses propane to run several systems including your main heating source, the furnace.
Even when you camp in a state like Arizona, winters can be chilly, especially at night. When we stayed in northern Arizona, it got cold enough that we would flip on the fuel-guzzling furnace in the morning. This was one of our biggest budget mistakes. In addition to our furnace, our propane tanks fueled our hot water heater, stove and oven, and furnace. By using the furnace on cold nights and mornings, we were running out of propane every nine days on average.
That added up to an additional $150 dollars a month in utilities on top of our RV park fee, which typically covers electrical, water and sewer and garbage at a flat rate.
We were able to cut that bill down by about two-thirds when we replaced a coffee table with an infrared fireplace. By switching to an electric heat-source, our heating bill folded into our existing flat rate utilities, and we able to last a full month (or even a little more) without refilling our propane tanks. I always recommend getting a few insulating vent covers to help keep that heat in.
I love that the infrared fireplace works overtime as an end table, nightlight and a heat source, and it has a really quiet white noise. Any product I find that serves multiple purposes in the RV is a big win in my book!
Do you want to learn more? Click here to read a detailed look at Hanna's recent stay in Arizona, including tips for a budget-friendly winter trip, favorite campgrounds and nearby attractions.
For more from Dirty Boots and Dark Coffee, follow them on Instagram @dirtyboots.and.darkcoffee and bookmark their blog, https://dirtybootsanddarkcoffee.com.
For more information about RVing, download our free RV Buyer's Guide and FAQ!
All photos and text courtesy and copyright of Hanna Wendt