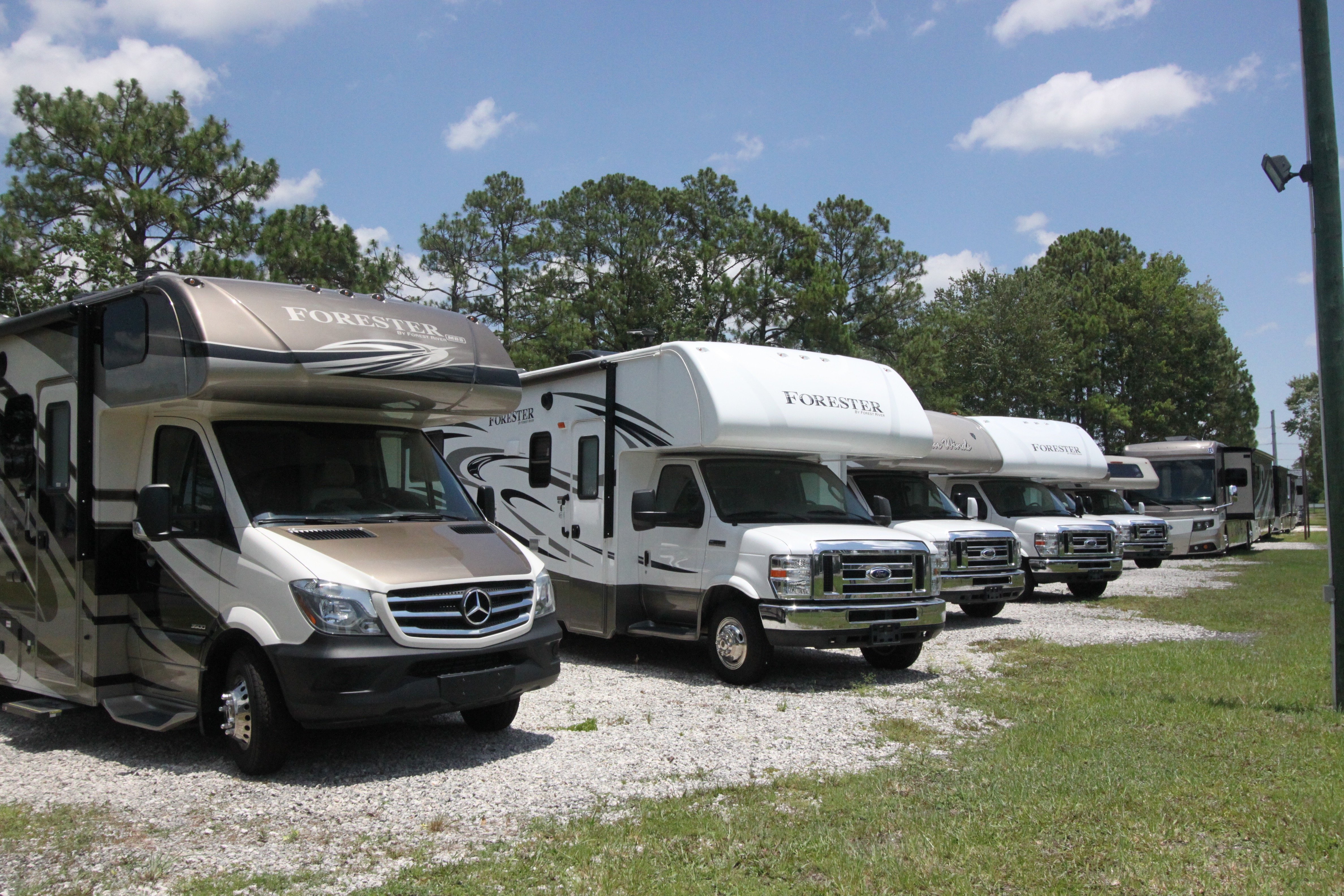 Campers Inn RV, the nation's largest chain of family-operated RV dealerships, is proud to announce it has acquired Dick Gore's RV World, which includes three RV dealerships in Jacksonville, Florida; St. Augustine, Florida, and Richmond Hill, Georgia. The dealerships will remain open as they transition into the Campers Inn RV organization.
"We are extremely enthusiastic to be welcoming Dick Gore's customers and team to the Campers Inn RV family both here in Northeast Florida and Southeast Georgia" said Ben Hirsch, Chief Operating Officer for Campers Inn RV. "The Jacksonville community has been terrific since we moved most of our headquarters here three years ago. We look forward to being able to better service this outstanding community here in our home market. This acquisition, when combined with our existing store in Jacksonville, now makes Campers Inn RV the largest RV dealer in the Jacksonville market in service capacity, selection of RVs and number of convenient locations."
Dick Gore founded the dealership in 1984 and his son, Richard, has continued the company's customer-focused RV experience since his father's death in 2002. They have a strong reputation for quality service after the sale and offer motorhomes and towable RVs from the industry's leading manufacturers, including Newmar, Coachmen, Airstream, Heartland RV, Rockwood, Flagstaff, K-Z, Forest River, Winnebago and more.
"I'm happy that in this new venture, the staff of Dick Gore's RV World will continue to serve the needs of our customers in the North Florida/Georgia area," said President and CEO of Dick Gore's RV World, Richard R. Gore. "Dick Gore's RV World has been a family business since our founding in 1984. With the help of an outstanding team, we built a reputation that our customers trusted. We are confident that Campers Inn RV, because of their reputation and integrity, will provide the superior service and great care our customers have come to expect. It has been a pleasure to have been a part of one of the greatest RV teams in the industry. I will miss my colleagues and friends and I hope to see them again in the future. I wish them all the best of luck."
With this acquisition, Campers Inn RV now has six locations in Northeast and Central Florida, four locations in Georgia and an expanded network of 26 locations nationwide. As the RVer's Trusted Resource, their goal is to serve their customers and the RV community whether they are at home or on the road.