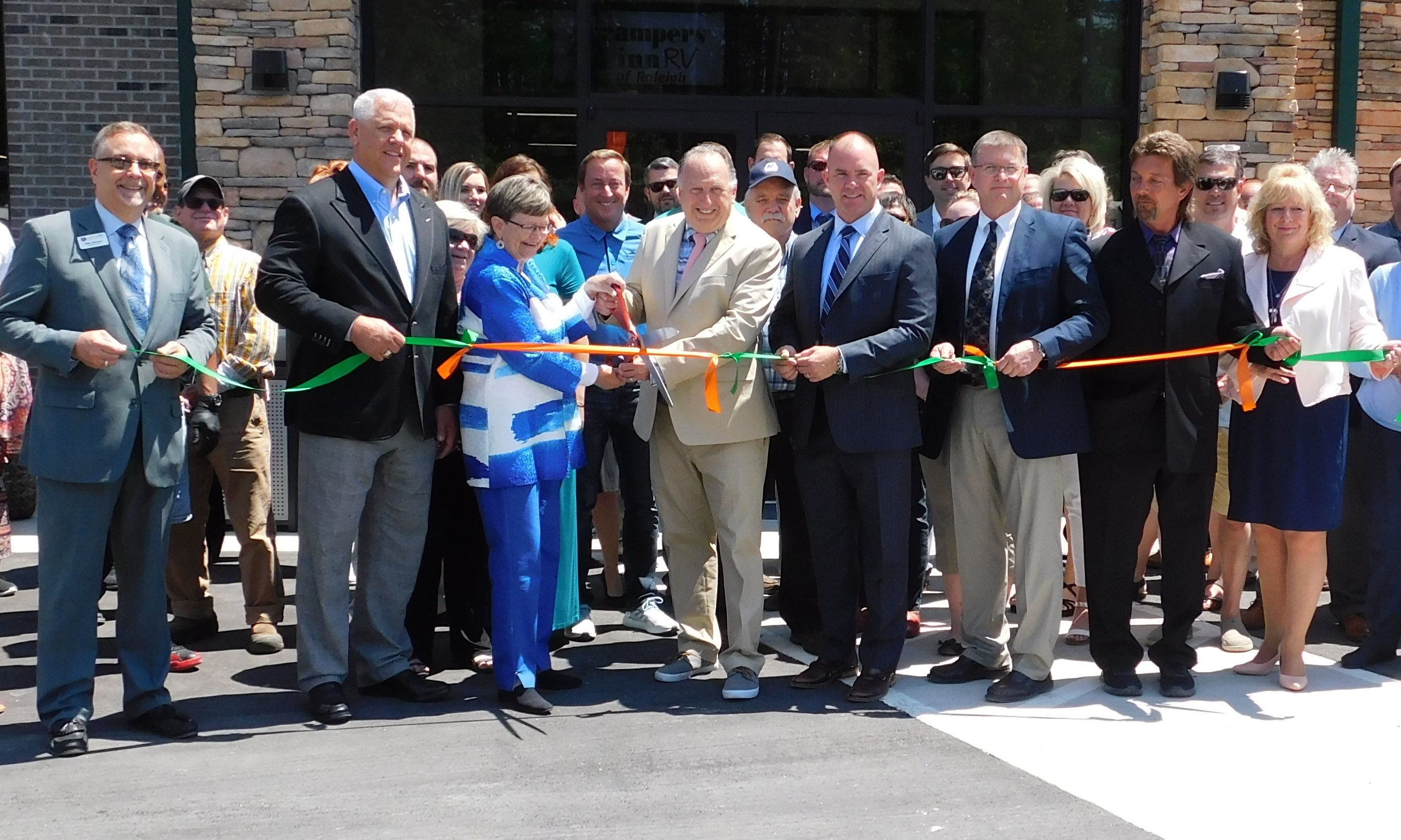 Campers Inn RV, the nation's largest chain of family-operated RV dealerships, is proud to announce it has completed its dealership expansion project and has officially opened the doors of its new RV supercenter to RVers and the Raleigh/Fayetteville community.
The Raleigh dealership broke ground on the 30,000 square-foot supercenter in spring 2018 and moved in to the completed dealership April 2019. The new state-of-the-art facility is expected to create over 50 skilled jobs and greatly increase the level of support RVers receive in the Raleigh/Fayetteville area.
"We are thrilled to have completed the expansion of our Raleigh facilities just in time for camping season," said Larry Peter, Vice President of Southern Operations, Campers Inn RV. "We look forward to continuing to be the RVer's Trusted Resource for the greater Raleigh/Fayetteville area and providing an even higher level of support to RVers, whether they are at home or on the road. We are excited to continue to grow with the city and surrounding neighborhoods in meaningful ways as we become the center for all things RV in the Raleigh/Fayetteville, Selma and Smithfield communities."
The ribbon cutting ceremony, hosted on May 16, was attended by members of the Campers Inn RV leadership team, including president/CEO Jeff Hirsch. City officials and dignitaries including Selma mayor Cheryl Oliver and the Greater Smithfield-Selma Area Chamber of Commerce president Mike Mancuso were also present to help kick off the grand opening celebration.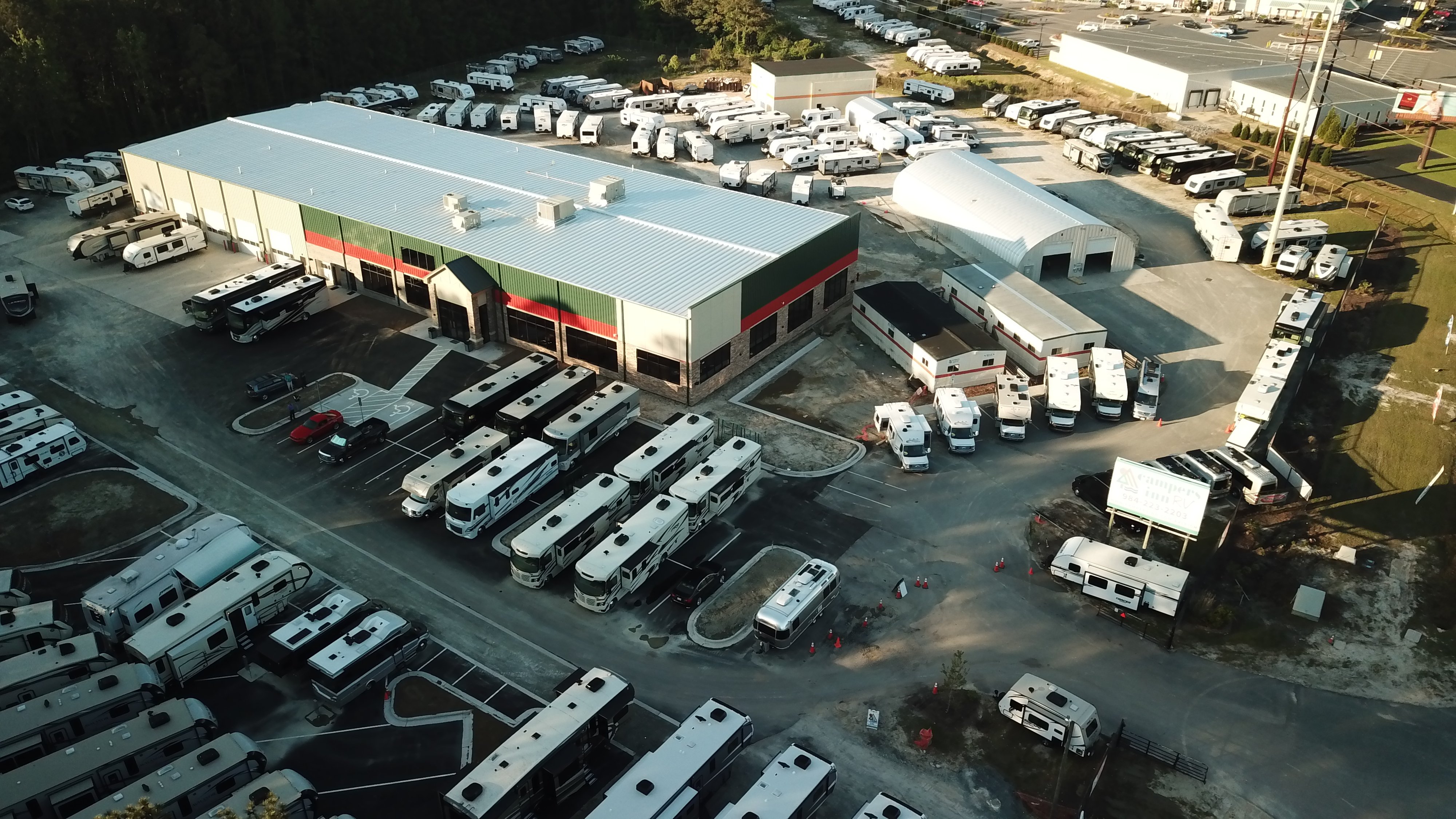 "Headquartered in Jacksonville, Fla., the Triangle East Chamber is very excited and thankful for the support and investment Campers Inn RV is making in our communities by expanding their facilities and adding jobs," said Mike Mancuso, president/CEO of the Greater Smithfield-Selma Area Chamber of Commerce. "Their support of the Chamber and our mission, as a Chamber Champion, allows us to support and advocate for the continued growth of our local economies. We are forever grateful and look forward to supporting their continued growth."
Campers Inn RV of Raleigh opened in 2016 and operated out of temporary buildings while preparing for the expansion. The Raleigh location is a full-service dealership and carries RVs from top manufacturers such as Tiffin Motorhomes, Winnebago and Forest River RV.
Photo Caption
Pictured front row left to right: Michael Mancuso, Triangle East Chamber president; Carl Carney, Owner, Davie Construction; Mayor Cheryl Oliver, Selma, NC; Jeff Hirsch, President/CEO, Campers Inn RV; Larry Peter, Vice President, Southern Operations, Campers Inn RV; Randy Hunter, Service Manager, Campers Inn RV of Raleigh; Jim Lawson, General Manager, Campers Inn RV of Raleigh; Sue Belanger, Sales Manager, Campers Inn RV of Raleigh.