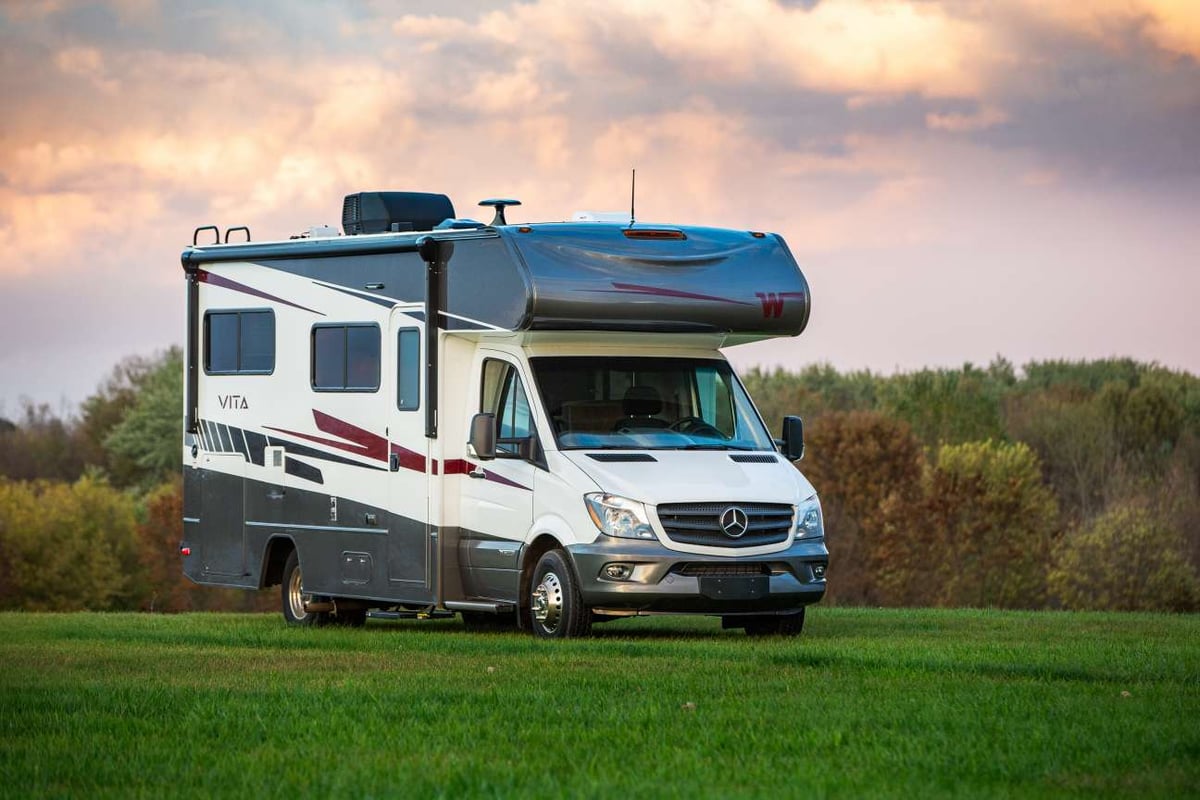 When you are considering the right motorhome for your needs, the floorplan and extra features are important. There are so many different floorplans for motorhomes, it can seem almost impossible to find one that's a good fit for you.
For a detailed look at different motorhome floorplans and their unique features, download our motorhome floorplan guide.
Motorhomes are your car and home all in one package. You can easily head off anywhere you want to go and bring all the comforts of home with you. They offer the convenience of getting up and going and setting up camp wherever and whenever you want.
There is a motorhome that is a good fit for every RVer but finding the perfect motorhome can be time consuming if you don't know all of your options. Motorhomes come in a few different styles, bus-like Class As, van-like Class Bs or the mid-sized Class Cs. These styles are all great, but each serves a different purpose. Class A motorhomes are bigger RVs, so they offer extra living and storage space and all the comforts of home while you are camping. Class Bs are small and compact. They are much easier to drive, and park. They are perfect for travelers who are always on the go. Class C motorhomes are - between Class A and Class B in size. They are a bit easier to drive than Class A motorhomes, but also offer more space than Class Bs.
We know it can be overwhelming to find the right floorplan to fit all your needs, so we created this handy cheat sheet. We highlight six different motorhome floorplans to give you a better idea of what is available based on your lifestyle and camping goals .
If you are looking for a certain floorplan or unsure about what you want, our guide is sure to give you a better idea about which motorhome is a good fit for you. This guide includes floorplans that are ideal for tailgaters, families, people wanting extra privacy and everything in between.