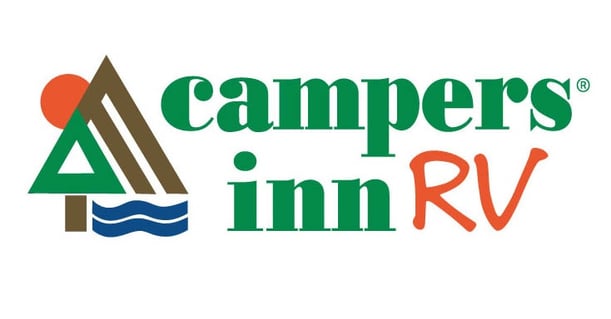 Campers Inn RV, the nation's largest chain of family-operated RV dealerships, and Tradewinds RV, a longtime dealer in Florida, today announced that they have joined forces in the Ocala market. The dealership will remain open, and Campers Inn RV plans to retain the staff as the store transitions into Campers Inn RV of Ocala.
"We are excited to be expanding our presence in Florida and that Rick Couch, owner of Tradewinds RV, has agreed to join the Campers Inn RV family," said Jeff Hirsch, Campers Inn RV CEO. "Couch runs a great family-operated dealership, and we will make it our priority to continue their tradition of excellent customer service. In addition, with this new dealership, we will have two locations in the Ocala market to solidify our place as the RVer's Trusted Resource and the area's largest dealer."
Tradewinds RV was founded 25 years ago, and it remained family-owned through three generations. The company became known as a towable specialist with a stellar reputation in Central Florida. It features 15 acres of top brands like Grand Design, Jayco, KZ, Keystone and Open Range, as well as 10 service bays and a large RV parts store. Campers Inn RV is excited to integrate the dealership staff's strong values and work ethic into its organization, and it looks forward to continuing the exceptional customer service Tradewinds RV is known for. Tradewinds RV owner and manager, Rick Couch, will continue to serve as the General Sales Manager for the new dealership.
"I am truly excited about the opportunity to partner with the Campers Inn RV family of dealerships," said Rick Couch, Owner of Tradewinds RV. "Over the last 25 years at Tradewinds RV, we have built bonds of trust and service with our family of customers and employees. Campers Inn RV offered a unique opportunity to join with like-minded RV professionals, and we will be able to build a solid future for Tradewinds by expanding opportunities to serve our customers and the public. I view this as a win-win for all of us, as we will be able to offer a larger RV selection, increase the number of service locations for our customers and provide professional growth opportunities for our staff. We appreciate all the individuals over the years who have helped to make Tradewinds RV a successful organization. We can now move boldly into the future with the confidence and assurance that comes from our relationship with Campers Inn RV."
With this acquisition, Campers Inn RV grows to 19 dealerships in the Eastern US, including three in the state of Florida. Campers Inn RV previously announced new dealerships in Northern Virginia and Atlanta, both of which will be open in early 2018. The company sees Tradewinds RV as an excellent opportunity to strengthen its reputation as the RVer's Trusted Resource in the state, and it will allow the company to offer increased support for the local RV community and customers traveling from other regions.
Rick Chynoweth, Campers Inn RV's Director of Acquisitions, said, "I have known Rick Couch for 16 years, and he and the dealership have an outstanding reputation. We know many of the dealership's employees, and this should be a seamless transition over the next few months. This organization shares our core values and has a fantastic reputation for customer service. I am looking forward to growing the dealership and expanding our footprint in the market."
Headquartered Jacksonville, FL, Campers Inn RV was recently selected as one of the RVBusiness Magazine's Top 50 Dealers in North America and honored as the winner of the 2014 Innovation Award. For more information about Campers Inn RV, visit www.CampersInn.com, like Campers Inn RV on Facebook or follow @CampersInnRV on Twitter.
Would you like to receive Campers Inn RV news, RV lifestyle tips and special deals straight to your inbox? Subscribe to our blog today!