Family-owned RV dealership expands network into Pennsylvania and Virginia.
HATFIELD, PA/ELLWOOD CITY, PA/STAFFORD, VA — Campers Inn RV, the nation's largest family-owned RV dealership, is pleased to announce the acquisitions of Media Camping Center of Hatfield, Pennsylvania; Clem's RV & Trailer Sales of Ellwood City, Pennsylvania; and Clem's RV & Trailer Sales of Stafford, Virginia. The businesses will reopen as Campers Inn RV locations serving the Philadelphia, Pittsburgh and greater Washington D.C. regions, respectively. Media Camping Center's location in Media, Pennsylvania is not part of the acquisition and will remain operational.
"By joining the Campers Inn RV family, our store benefits from the resources of being part of a larger organization, and that will present opportunities to better serve our customers," said Hadden Smith, president and general manager of Media Camping Center. "That's what excites me, personally. We'll be able to deliver an even higher level of product and service for RVers in our area." Smith will continue with Campers Inn as the General Sales Manager of Campers Inn RV of Philadelphia.
Smith's parents, E. Hadden and Bobbie, founded Media Camping Center in 1965, and they opened the Hatfield location in 1972 as a Prowler travel trailer dealer. The company has dutifully served the camping needs of eastern Pennsylvania, Delaware, Maryland and New Jersey with its full-service sales, service and parts business.
Clem's RV & Trailer Sales, founded by steelworker Clemente Giancola, Sr. and his wife Helen, has remained a family-owned business since Clem began selling Bee-Line trailers out of the family's driveway in 1964. Built into a regional powerhouse by the Giancola family, the business is the nation's oldest Coachmen dealership and opened its Stafford, Virginia dealership in 2013.
"I'm sure that if I wanted to put the word out that Clem's was for sale, I would have had many suitors," said Randy Giancola, president of Clem's RV & Trailer Sales. "But the more I got to know Jeff Hirsch and understand the similarities in our businesses, it became clear that if there's anybody who can carry on my mom and dad's legacy, it's Jeff and the Campers Inn RV team. I feel blessed to have the opportunity to share that legacy of customer service and what the recreational vehicle lifestyle means for families all along the East Coast."
With the addition of these three new locations to its dealer network, Campers Inn RV grows to thirteen full-service dealerships and extends the company's ability to provide excellent sales centers, reliable RV service and convenient parts and accessories stores to customers all along the eastern U.S.
"I am extremely proud to welcome these outstanding businesses into our organization, and, as we do so, we are mindful to consider what the Smith and Giancola families created before us," said Jeff Hirsch, president of Campers Inn RV. "These businesses are built on the foundation of dedication and service to the customer. We are tasked with continuing their tradition of integrity and corporate citizenship, but that is exactly why we chose to acquire these businesses over any others. We are honored to carry that legacy forward."
Headquartered in Kingston, New Hampshire, Campers Inn RV was recently selected as one of the RVBusiness Magazine's Top 50 Dealers in North America and honored as the winner of the 2014 Innovation Award. For more information about Campers Inn RV, visit www.CampersInn.com, Like Campers Inn RV on Facebook or Follow @CampersInnRV on Twitter.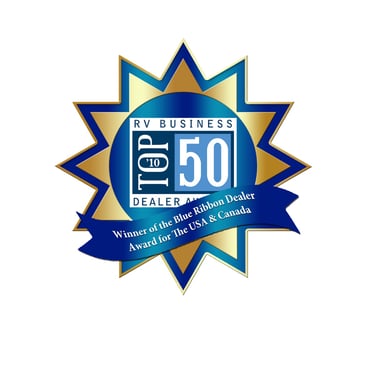 Tweet