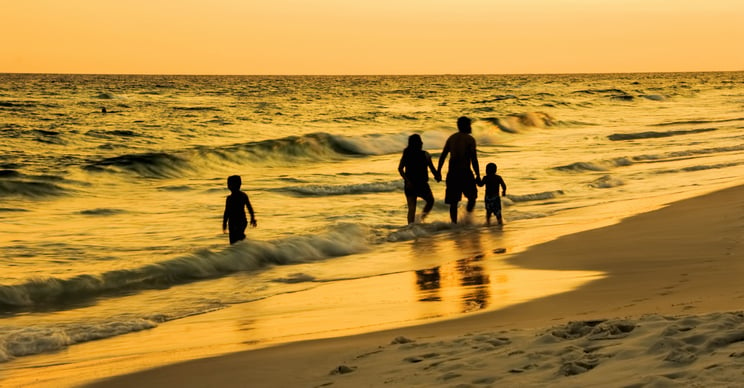 Florida is a nature lover's paradise. The state abounds with wildlife—like deer, alligators, manatees and hundreds of bird species—and visitors have the opportunity explore a diverse variety of ecosystems, from warm beaches to shady hardwood hammocks.
We have identified five RV-friendly state parks which showcase unique aspects of Florida's natural beauty. If you are heading to the Sunshine State, consider booking a night or two at one of these amazing parks. You will be able to experience Florida's stunning environment firsthand.
Lake Kissimmee State Park
Located in Central Florida, Lake Kissimmee State Park borders three lakes, including its namesake—the third largest lake in the state. White-tail deer, Sherman's fox squirrels, turkeys, foxes and more roam the park's flatwoods and marshes. The park offers boat ramp access to the 35,000-acre Lake Kissimmee, which features abundant freshwater fishing opportunities.
Canoers and kayakers can tour canals and creeks between the three lakes on the Buster Island Paddling Trail. Hikers can trek down the park's 13 miles of nature trails, and horse-lovers can enjoy the park's 6 miles of equestrian trails.
Tomoka State Park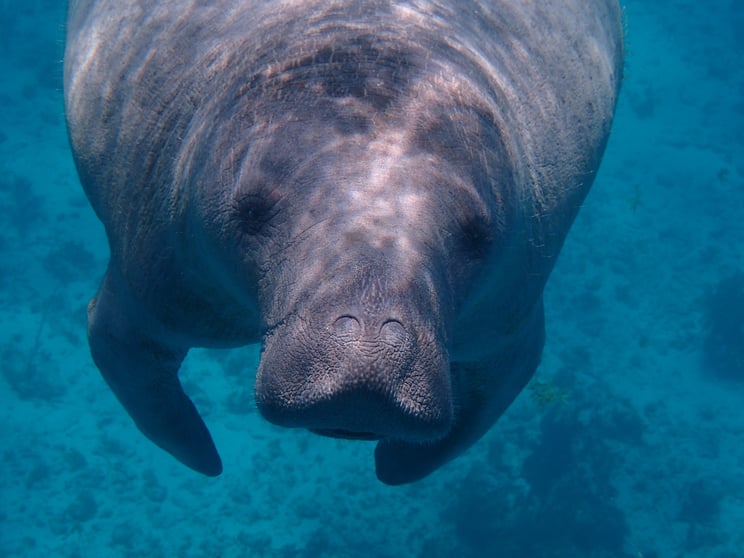 10 miles north of Dayton Beach, Tomoka State Park lies at the confluence of the Tomoka and Halifax Rivers. The 2,000-acre park offers 12 miles of shoreline to explore. Its salt marshes are visited by over 160 species of birds, and it is home to a wide variety of marine life, including fish, oysters and fiddler crabs. Manatees come to the river in the summer, and deer, otters, alligators and more fill out the park's resident fauna.
The park features a 13-mile canoe trail through marshes and tidal creeks. A nature trail winds through its live oak hammock and passes by the site of the former Native American village of Nocoroco. Fishermen can try their luck catching red drum, sheepshead, spotted sea trout and other game fish. Several picnic areas provide guests with the opportunity to bask in the scenery while enjoying lunch or dinner.
St. George Island State Park
St. George Island State Park covers 9 miles of undeveloped land on the narrow St. George Island off the coast of Florida's Panhandle. The park is renowned for its quiet, pristine beaches. Popular activities include swimming, sunbathing and fishing. The park shelters sea turtles in the summer, and it offers glimpses of over 300 bird species, including pelicans, eagles, ospreys, plovers and herons.
Visitors can explore the park on three hiking trails or bike down several miles of paved and unpaved roads. Canoers will enjoy floating in Apalachicola Bay, which rests between the mainland and the Gulf of Mexico. After soaking up the sun, head to the island's quaint downtown area for a bite to eat.
Jonathan Dickinson State Park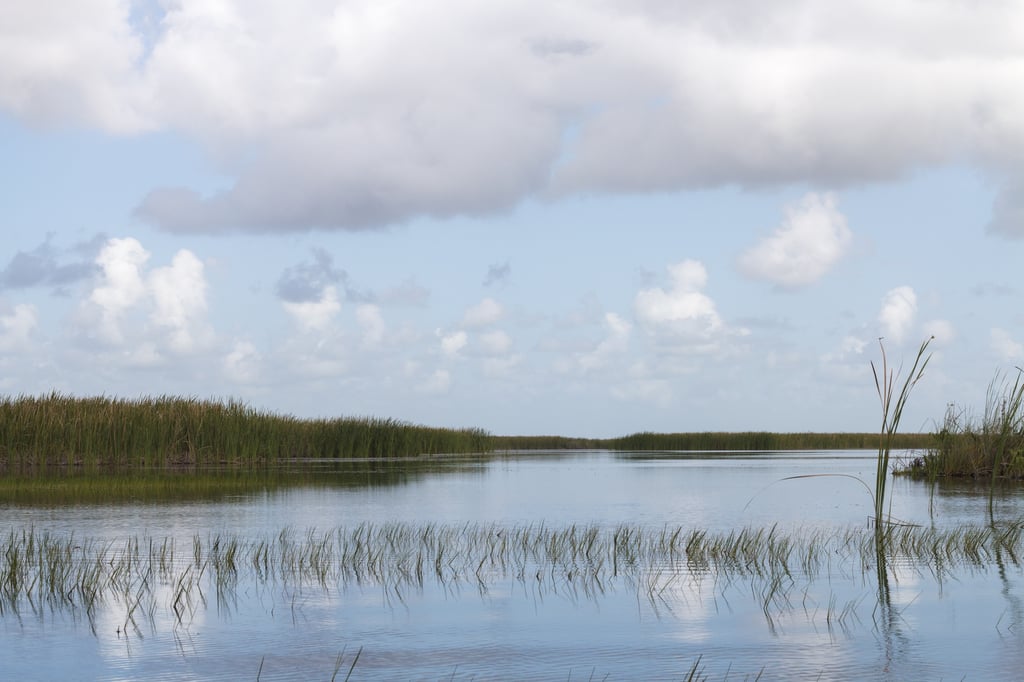 Loxahatchee River
Located between the cities of Stuart and West Palm Beach, Jonathan Dickinson State Park preserves 10,500 acres of southern Florida wilderness. The park boasts 13 separate ecological communities, including cypress swamps, mangrove estuaries and rare coastal pine scrubs. The twisting Loxahatchee River flows through the middle of the park, and it is home to turtles, eagles, herons and river otters. Alligators, deer, bobcats, opossums and others add to the park's wildlife diversity.
To experience the wilderness firsthand, join a guided canoe tour or hop aboard the Loxahatchee Queen III for a two-hour ride on the river. RVers can get a taste of a more rustic life at the camp of Trapper Nelson, a recluse who lived in the park in the mid-20th century. Beyond the river, the park offers four nature trails, fishing opportunities, bike paths and an observation tower for a birds-eye-view of the landscape.
Anastasia State Park
Located across Matanzas Bay from St. Augustine, Anastasia State Park covers 1,600 acres of northern Florida shoreline. The park features four miles of beaches, and canoe and kayak rentals are available to explore Salt Run inlet. Hikers can enjoy the Ancient Dune Nature Trail, and bird-watchers can spy shorebirds, herons and birds of prey along the Great Florida Birding and Wildlife Trail. Surfing and beachcombing are also popular activities at the park.
After enjoying the park, visitors can head to the nearby city of St. Augustine, which is the oldest, continuously-occupied European settlement in the United States. In fact, stones from the park's coquina quarry were used to fortify the town in its earliest days.
Are you looking to upgrade your RV for your next adventure? Or are you a tent camper looking to join the RV lifestyle? Download our free Motorhome and Towable Guides to learn what type of RV is right for you!