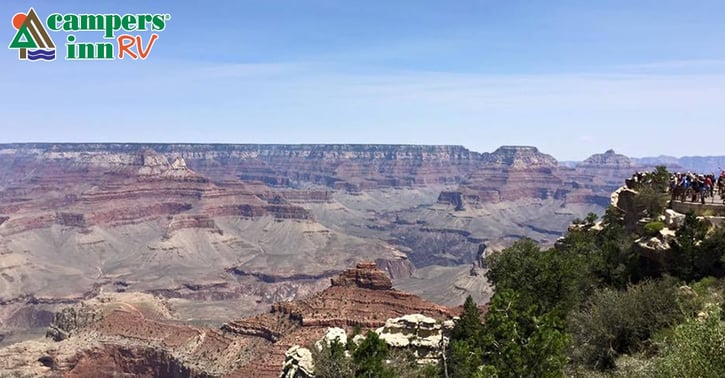 Over the past week, Jeff Hirsch and his family have been exploring many of the beautiful destinations Arizona has to offer. From the rugged orange depths of the Grand Canyon to the glorious Sunset Crater Volcano, the Hirsches have been dazzled by Arizona's natural wonders.
Click here to get caught up on the Hirsches' RV adventure.
Here is what the Hirsches have been up to this week:
August 19 – The Hirsches experienced the rare wildlife of Africa at Out of Africa Wildlife Park in Camp Verde, Arizona. Here, they enjoyed interacting and learning about some of the world's most breathtaking and diverse wildlife.
Photo gallery:
August 20 –Traveling down Route 66 the Hirsches visited the drive-through wildlife park, Bearizona in Williams, Arizona. At Bearizona, the Hirsches got up close and personal with rare wildlife that can be seen in Arizona including, bears, buffalo, foxes, antelopes and mountain lions.
Photo gallery:
August 21 – The Hirsches witnessed the true beauty of the Grand Canyon at Grand Canyon National Park. The photo gallery below is incredible! SPOILER ALERT: They witnessed a moose crossing!
Photo gallery:
August 22 – The Hirsches dined at Twister 50's Soda Fountain on Route 66 in Williams, Arizona. Twister 50's is a fun, 1950's themed diner with delicious food and ice cream.
Next, they went to Sunset Crater Volcano in Flagstaff, Arizona to explore one of Arizona's finest monuments a huge crater, of course! This photo gallery will blow your camping socks off!
Photo gallery:
Coming up next week on the blog... the Hirsches return home.
If you know of any great spots for the Hirsches to explore, let us know in the comments!