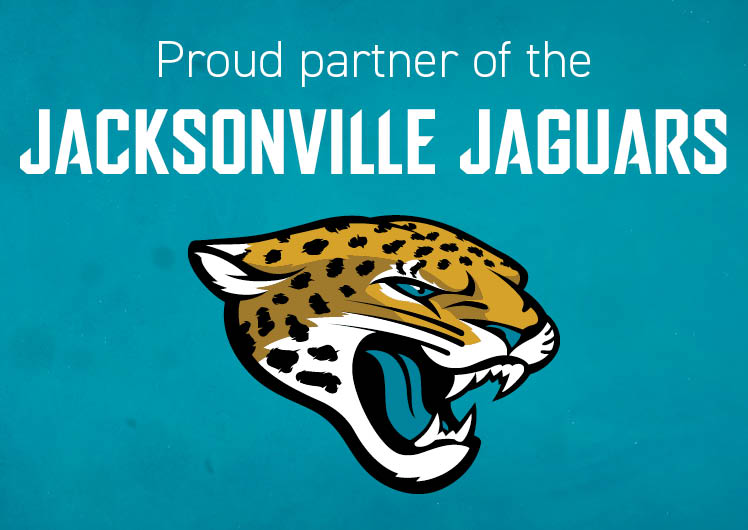 Campers Inn RV, the nation's largest chain of family-operated RV dealerships, is proud to announce it is a proud partner for the 2018 and 2019 seasons of the NFL's Jacksonville Jaguars.
"We are thrilled to partner with the Jags. They are an active and impactful participant in our community," said Ben Hirsch, chief operating officer, Campers Inn RV. "Since we moved our headquarters to this city, we have experienced how much this team motivates Northeast Florida and Southeast Georgia. So many of our customers and staff members are huge fans – from our store near the Villages to our home office in Jacksonville. We look forward to bringing the superior Campers Inn RV purchase and service experience to the Jags fanbase through game day events, stadium RV sales and unique dealership experiences."
As part of the sponsorship, Campers Inn RV will have a display area to meet with RVers at the game in the stadium's Fan Entertainment Zone presented by PRI Productions. They will also host a four-day event in the parking lot during the season to celebrate with fans. Details of the event are still under development. This sponsorship is part of Campers Inn RV's continuing efforts to support the local Jacksonville community and develop deeper relationships with RVers in the city and surrounding areas.
"We're thrilled to welcome Campers Inn RV to the Jaguars' family of proud partners," said Scott Massey, Jacksonville Jaguars senior vice president of corporate partnerships. "We know our fans will appreciate the chance to experience their unique RVs on game days and will kick off a new generation of road trippers to follow the Jaguars on the road."
Learn more about Campers Inn RV:
Are you considering purchasing a new RV? Download our RV Buyer's Guide and FAQ, so you can be an expert when you visit the dealership.