With everything migrating to digital these days, apps are making it easier than ever to navigate your way around, find what you need while traveling, and even keep you entertained during long drives. We know that the point of you diving into the great outdoors with your family is to get away from the digital screens, and enjoy the company of nature and each other, however, there are some pretty ingenius apps out there that are a great aid to have while making your way around the country! Check out this second round of our favorite apps to use while RVing!
RedBox
The RedBox app allows you to rent movies overnight while traveling! Perfect for a last minute entertainment idea or way to relax after a long day hiking in the woods. With a large range of movies to choose from, there's something for the whole family to enjoy!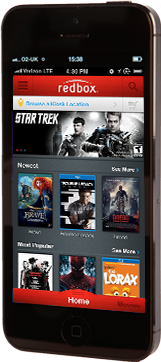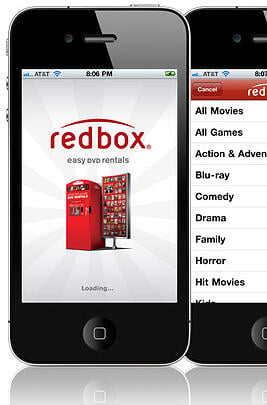 DirecTV
Just like Hulu and Netflix, DirecTV offers an on-demand platform of your favorite shows and movies for when you need something to do between driving shifts, or when the kids are bored and need to be occupied.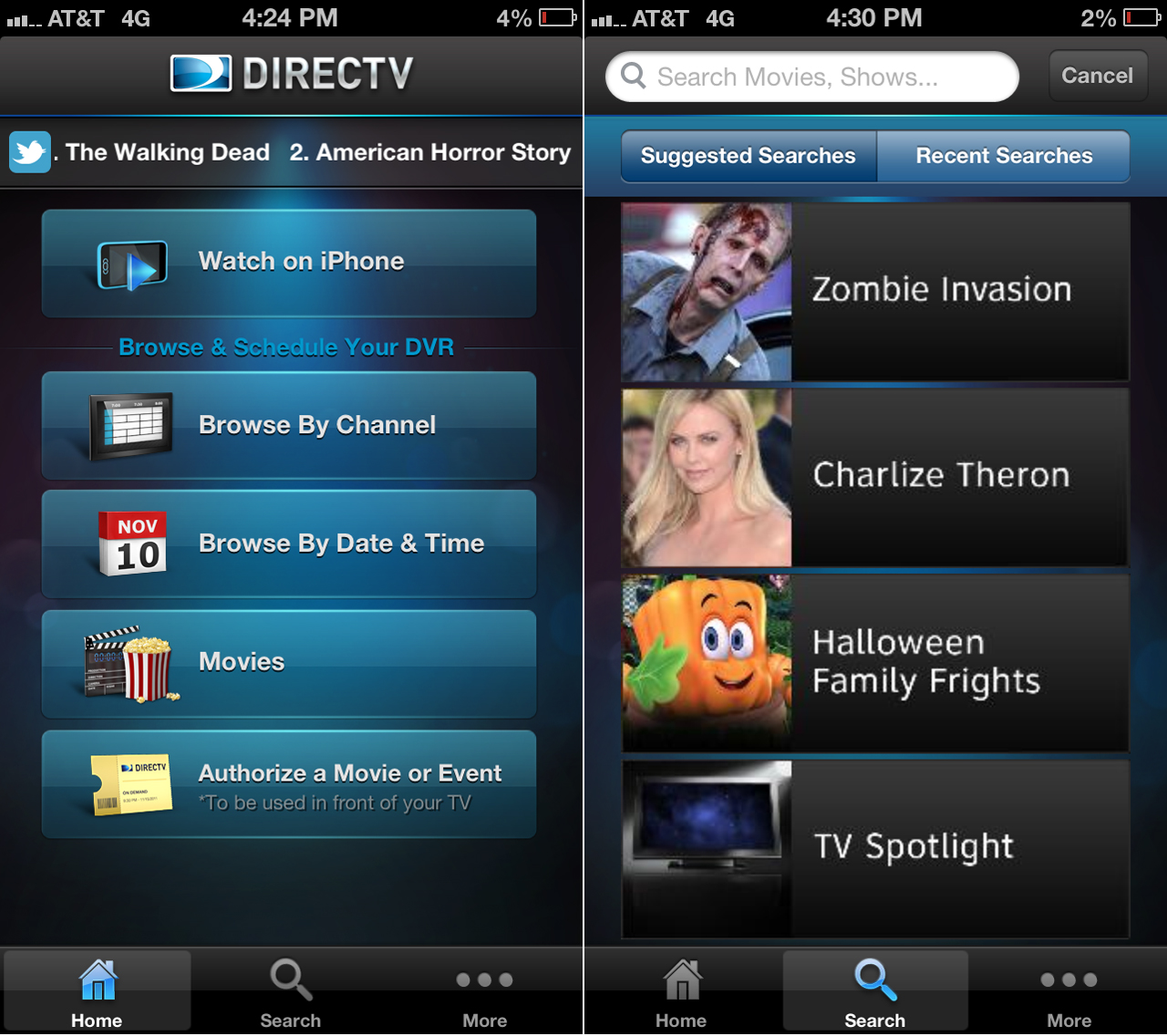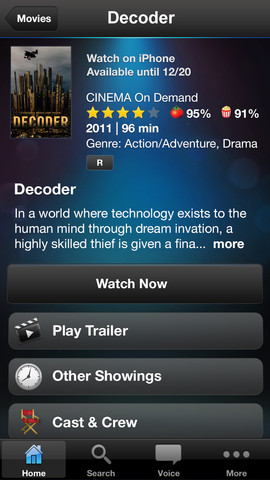 iExit
iExit shows you clear exit numbers while you're driving on the interstate, as well as ammenities and places to fuel up, eat, etc. at the exits coming up. This app is the perfect aid for planning your camping trip stops ahead of time without having to rely on road signs as you go.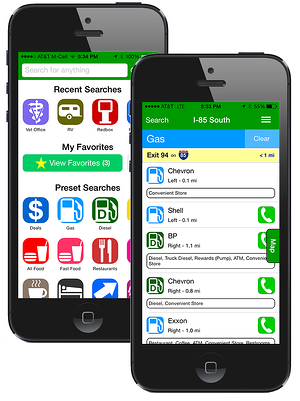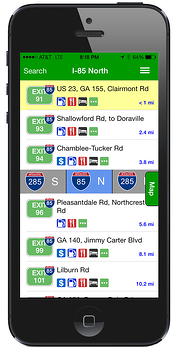 Allstays
Allstays has a multitude of apps for RV travel needs while on the go from providing info on nearby dump stations to campsites, rest stops, and places to boondock your RV overnight. There's even a fun "Ghost Town" app for you history buffs out there.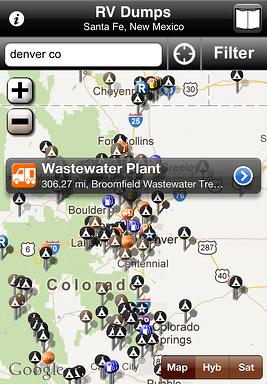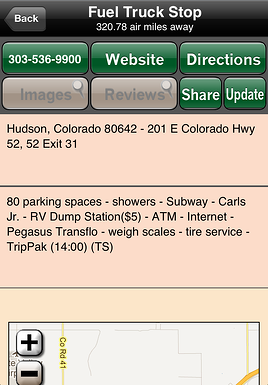 RV Parks
RV Parks, powered by RVParking.com, helps you find RV Parks across the U.S. With detailed information on more than 20,000 parks and campgrounds, it's the perfect companion for your next trip.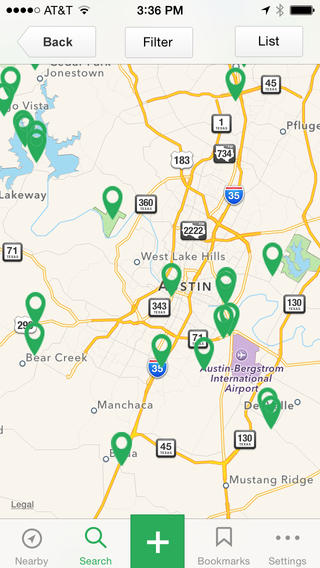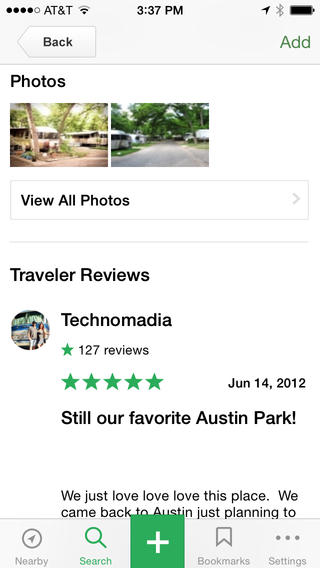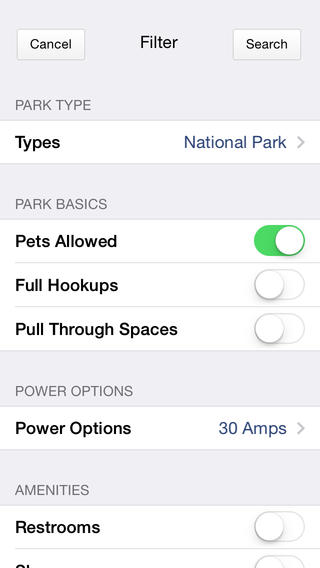 Roadside America
Roadside America is rated one of the best apps for attractions, oddities and sights to see along your journey. Looking for the world's largest pineapple, or the golden driller? Use this app to find those and more crazy sights to see as you're making your way from one campsite to the next!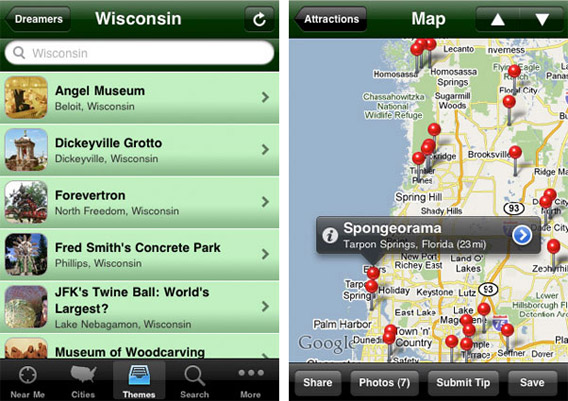 Rand McNally
Your trusty glove compartment map has now gone digital! Rand McNally has kept it's same look for ease of use with a comprehensive and detailed maps........ With constant updates this app is constantly updated with new roads and features so you aren't left stuck clueless on the side of the road.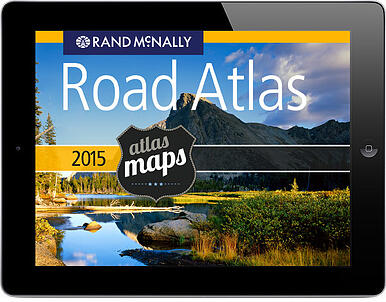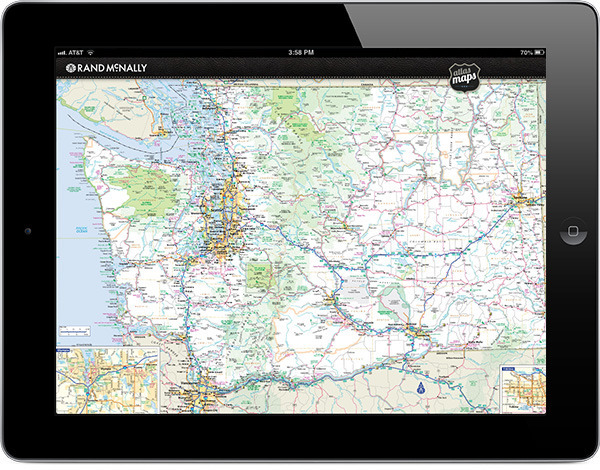 RV Checklist
You can never be too prepared when it comes to a camping trip, and you never want to forget things to do while packing up before you go home. The RV checklist app serves as your friendly reminder to check those holding tanks, and make sure your son's baseball glove doesn't get left at the campground.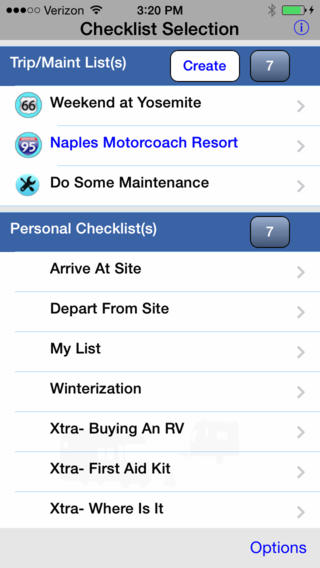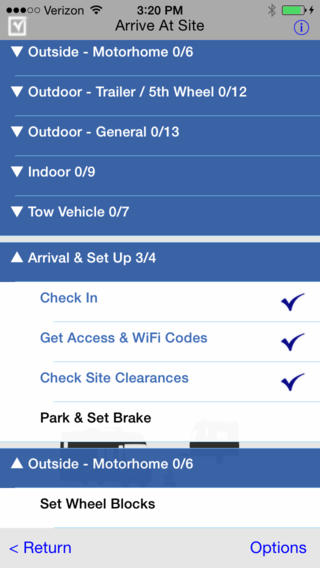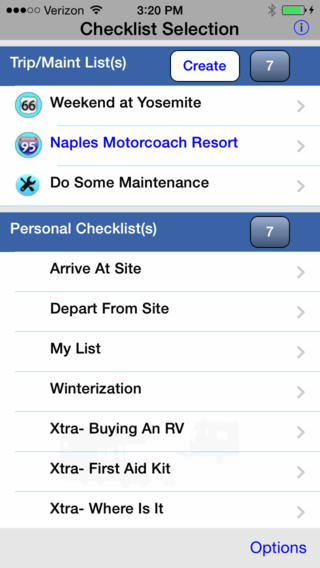 Coverage
Sometimes we just need a little communication with the outside world, even when spending some up close and personal time with mother nature. This app shows you where the best cell phone coverage is according to your current location and your service provider. A useful tool when looking for an area to make a call while on the road.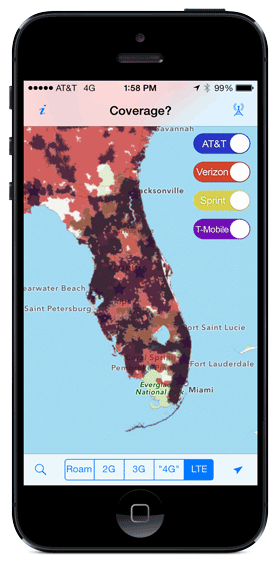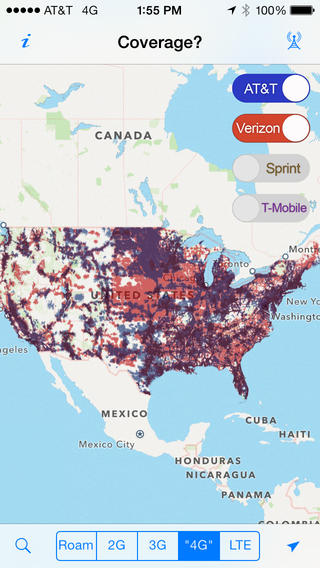 Everplaces
We love this one! Everplaces is a handy social media/information app that brings you the best places surrounding your current location to eat, dine, and hang out along the way. You can save places in collective folders, or even make a wishlist for when you take your next RV trip!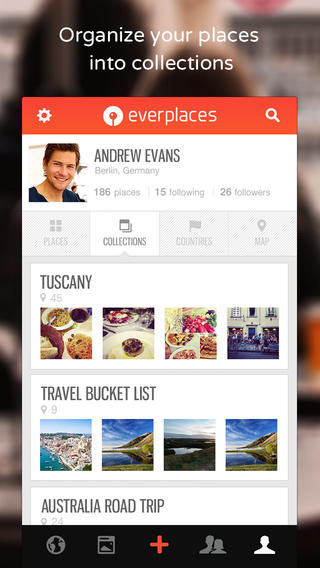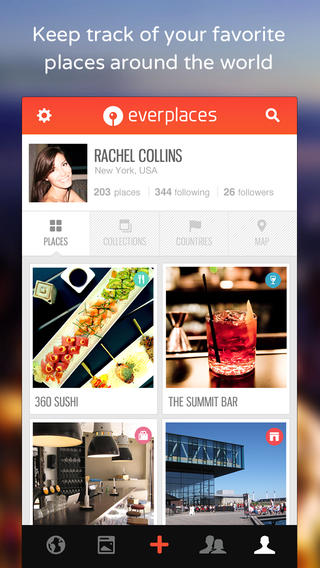 Need some RV packing tips to get you on the road faster? Along with the RV Checklist app, check out our packing blog posts: