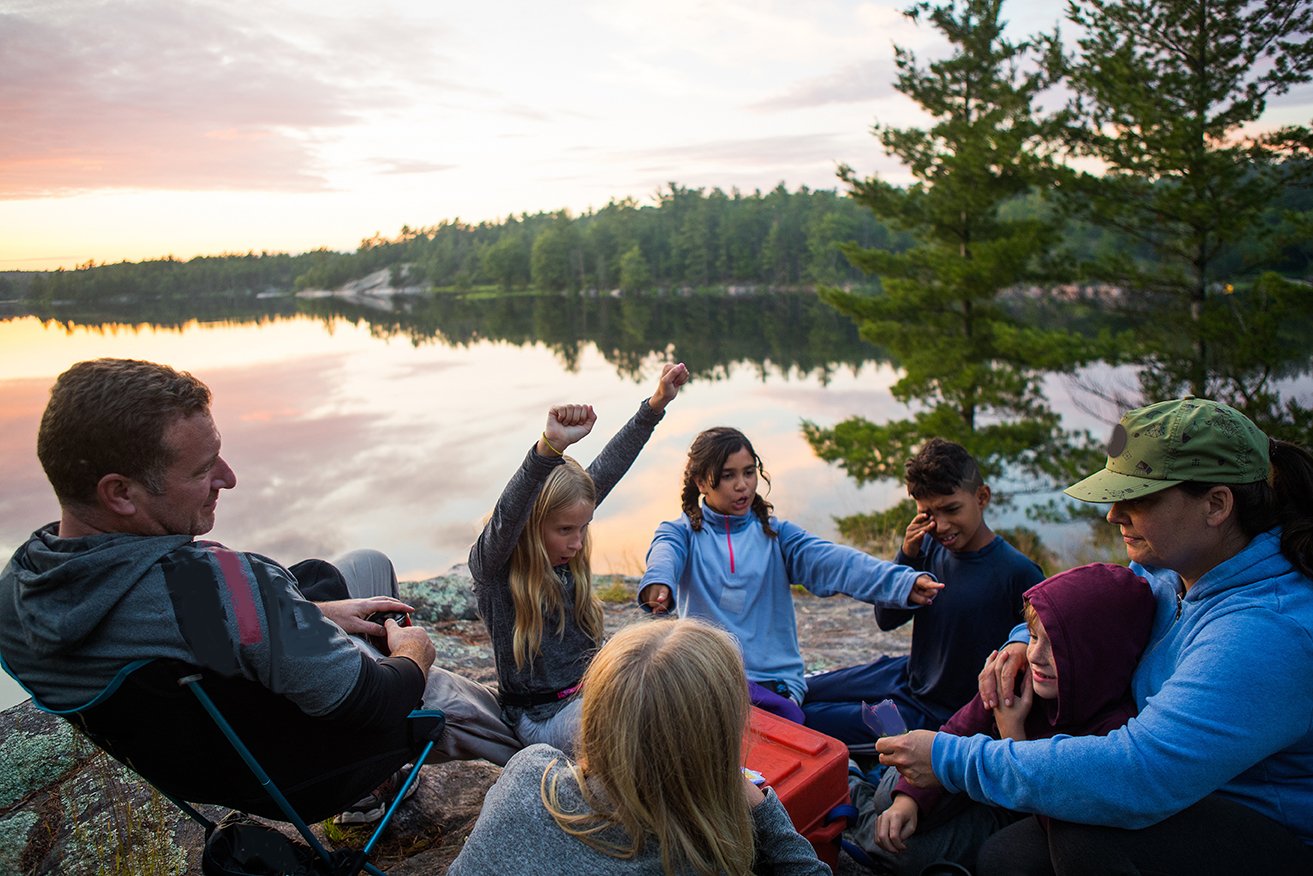 While preparing for an RV adventure is exciting, packing all the gear you'll need can be overwhelming.
To help reduce your stress, we've put together a checklist of camping necessities, including RV accessories, kitchen supplies, clothing, personal items and more that you should bring on every RV trip.

And you can download printable versions of our RV Adventure Checklist in E-book form to take with you wherever you go, here!
RV Essentials:
Surge protector
Electrical adapters
Toilet chemicals
Sewer kit
RV-friendly toilet paper
Water pressure regulator
Drinking water hose
Leveling blocks
Tire pressure gauge
Extension chords
Wheel chocks
Shovel
Electrical and duct tape
Extra cotter pins
Extra motor oil and transmission fluid
Flashlight
Battery jumper cables
Emergency road kit
Fire extinguisher
Large zip close bag for documents, including license, registration, reservations, etc.

Kitchen and cooking supplies:
Water bottles
Cutting board
Utensils/cutting knives
Can opener
Tongs and skewers
Dish soap
Camping griddle and pie iron
Bowls, plates and cups
Paper towels
Garbage bags
Plastic wrap
Zip close bags
Potholders
Dish towels
Napkins
Can opener
Skillets
Disinfecting wipes
Matches and lighter
Food storage container
Cooler
Food staples:
Batter mixes
Vegetables and fruits
Butter or margarine
Cereal
Condiments, including mayo, ketchup, mustard, relish, etc.
Grill meats, like hot dogs, burgers, brats, etc.
Drink mix packets
Eggs
S'more ingredients
Freeze dried meals
Salt, pepper, herbs and spices
Bread
Baking items, including flour, cornmeal, sugar, etc.
Canned foods
Peanut butter and jelly
Snacks, including crackers, chips, pretzels, etc.
Cooking spray or oil
Soups

Clothing and bedroom items:
Hat
Rain gear
Shoes, including sneakers, hiking boots, sandals, etc.
Bathing suit
Sweatshirts and jackets
Socks
Underwear
Pants and shorts
Short and long sleeve t-shirts
Clothes hangers
Alarm clock
Sewing kit
Towels
Sheets and blankets
Pillows
Personal items and toiletries:
Phone chargers
Cash and credit cards
Reservation confirmations
First-aid kit
Sunscreen
Bug spray
Batteries
Watch
Medications and prescriptions
Glasses or contact lenses
Sunglasses
Travel map and campground directory
Soap
Shampoo and conditioner
Brush and comb
Toothbrush
Toothpaste
Floss
Deodorant
Hair ties
Lotion
Makeup
Razor
Shaving gel
Nail clippers

Camping and outdoor fun gear:
Camera
Wood
Camping chairs
Hammock
Frisbee
Fishing gear, including rods, tackle, license, etc.
Sports equipment, including football, basketball, baseball, mitt, etc.
Yard games, including corn hole, horseshoes, hula-hoops, etc.
Binoculars
Books and magazines
Playing cards
Puzzles
Radio
Headphones
Notepad or journal
Laptop
Saw or hatchet
Flotation devices
Guitar
Download a printable version of this RV Adventure Checklist here before you start packing to take with you and keep track of what you need!
Now that you are all packed up, download our free checklist for Setting Up and Breaking Down Your Campsite! Visit our blog for more tips, tricks and advice about RV life.