RVs have and still are a very prominent part of some popular movies and shows. Looking for something to watch that cameo's the RV lifestyle? We have complied a list of great ones that are a must see.
Popular movies and shows
RV (2006)
Zombieland Double Tap (2019)
National Lampoon's Christmas Vacation (1989)
We're the Millers (2013)
My Girl (1991)
Brooklyn Nine-Nine (2013)
Meet the Fockers (2004)
RV
The film is about a family of rebellious teens who would rather spend time on their phones than with their family. The dad (Robin Williams) is about to lose his job, decides to rent a motorhome and go on a family trip to the Colorado Rockies just to find out that quality family time is not what they were going to get.
The RV- A Forest River Georgetown 359 is featured in this movie as the motorhome used for the family trip.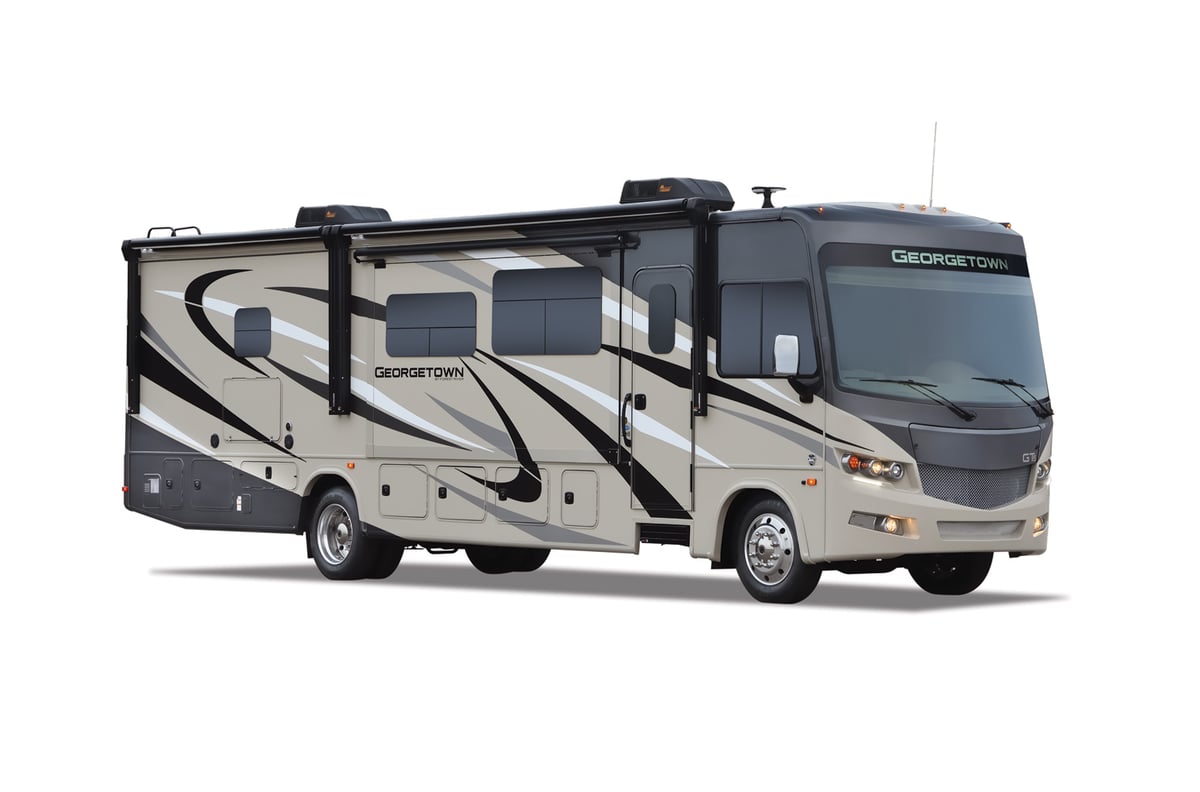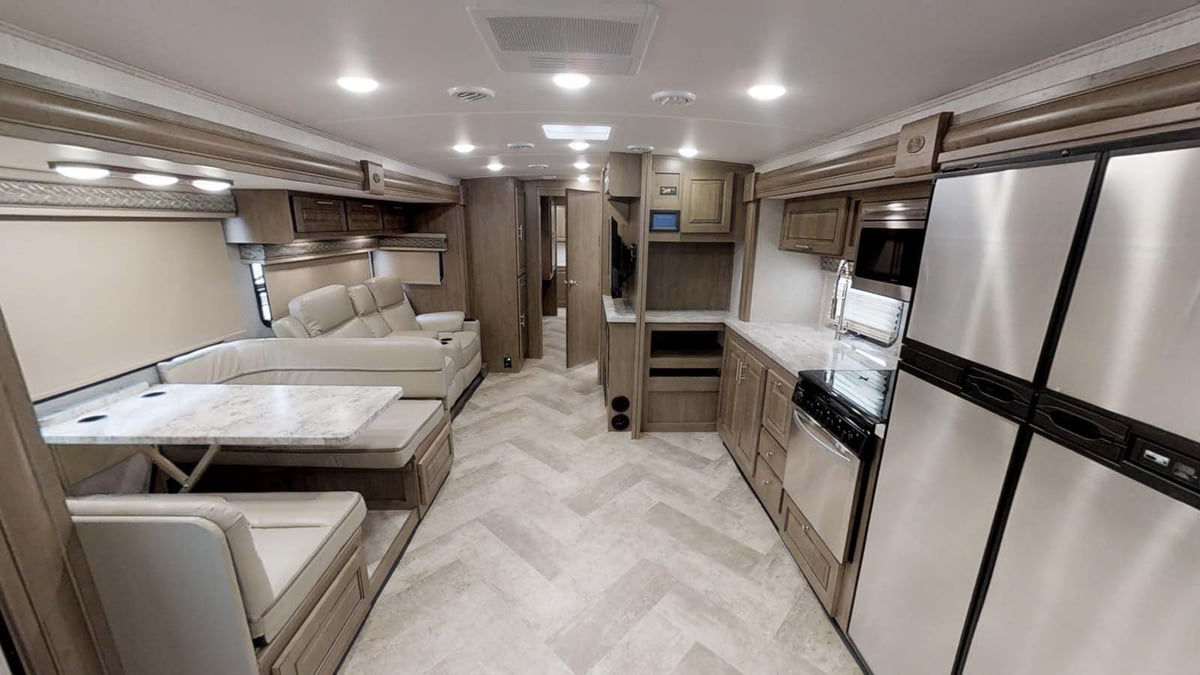 Check out Forest River Georgetown RVs here.
Zombieland Double Tap
This sequel to the original film "Zombieland" follows the main characters from the original film as they travel from their once safe homeland to Tennessee. On this journey, they found what they least expected – more survivors. While fighting them off, they begin to realize that the zombies they once encountered are now different. To their detriment, they find that some of the zombies are more dangerous and nearly impossible to kill.
The RV- A Fleetwood Discovery is used for a scene where the group finds abandoned motorhome that they plan to use to travel when a band of zombies show up and attack.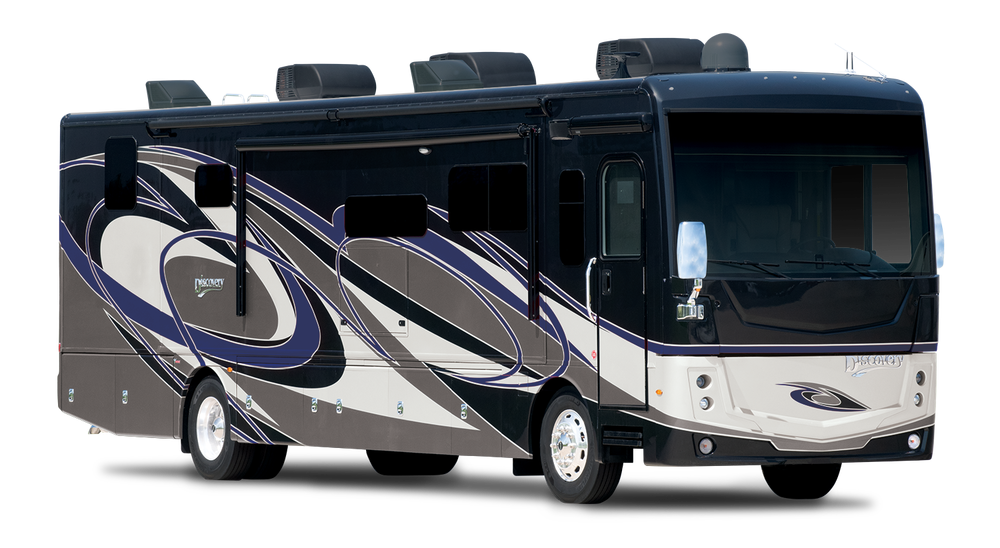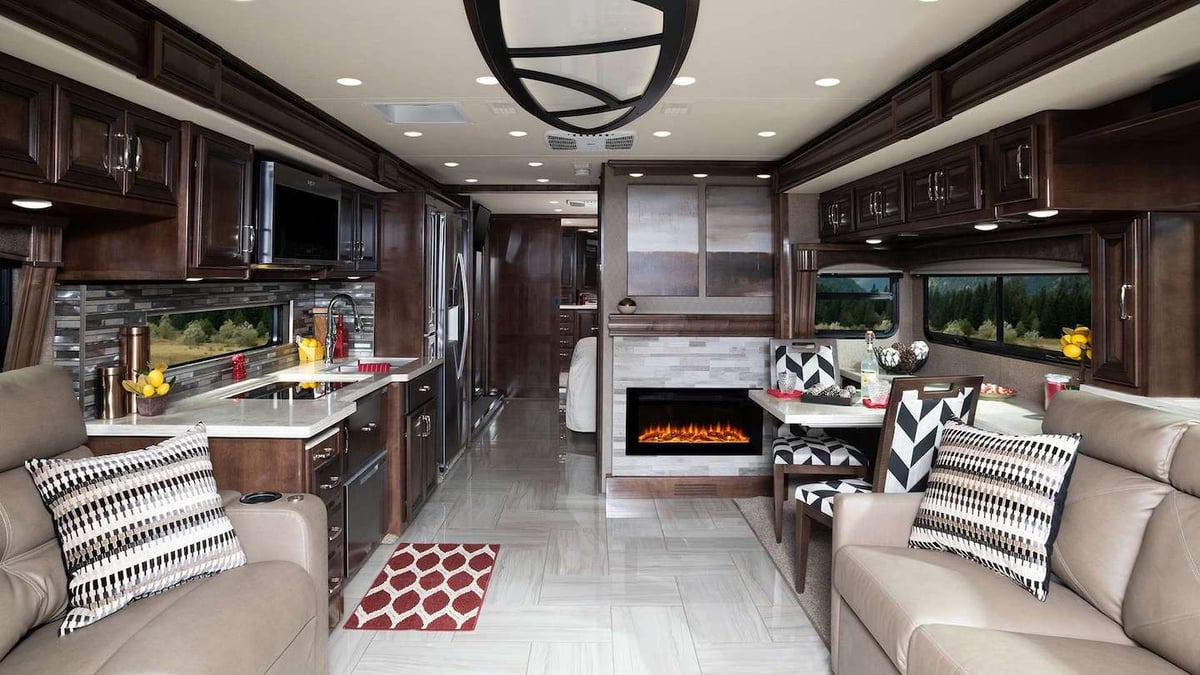 Click here to take a look at our selection of our used Fleetwood RVs here in case you are wanting to recreate your own Zombieland adventure.
National Lampoon's Christmas Vacation
With Christmas just around the corner, Clark Griswold (Chevy Chase) is trying to create the most extravagant and perfect holiday for his family. As days pass, everything Clark does goes wrong and, on top of it all, his cousin shows up with his family in their old RV unannounced and declare they are going to be living in the Griswold's driveway from now on. The movie follows Clark and his attempts to repair his failed projects and his family's reactions to the while fiasco.
The RV: A vintage Ford Condor motorhome is the RV that Clark's cousin lives in parked (and draining) in the Griswold's driveway. Take a look at this Pinterest board of vintage Condor Motorhomes!
We're the Millers
A low-level criminal, David, gets into some trouble when helping out some teenagers and ends up getting robbed. His boss finds out and cuts a deal with him. He offers to bury the hatchet if David goes to Mexico to pick up some items for him. David has to get creative in order to not get caught in this shady business. He creates a fake family by grouping up with some people he barely knows, but thinks he can trust, and packs into an RV to make this plan seem like just a weekend family getaway.
The RV- A Class A motorhome Coachmen Encounter (no longer manufactured) was David's choice of RV to embark on this dangerous and hilarious mission.
Check out other similar Coachmen motorhome RVs here.
My Girl
The classic film "My Girl" follows Vada Sultenfuss, and her attempts to figure out life as she grows up without a mother. Her father is a mortician and runs a funeral home out of the family's house. He later hires a receptionist, Shelley, who is also a makeup artist to keep the up with the phone calls and occasionally work on the clients. She lives in an RV, which Vada thinks is one of the coolest things ever, and as time goes on their bond continues to grow.
The RV- A vintage Ultra Van Corvair is what Shelley lives in when she meets the Sultenfuss's.
Interested in learning more about this vintage RV that is cherished by some? Check out this website all about them here.
Brooklyn Nine-Nine
This show follows detectives who work for the 99th precinct of New York's Police Department. The show focuses on Detective Jake Peralta, a talented yet carefree detective who likes to pull pranks on his co-workers. He has never had to follow the rules too much until a new commanding officer, Ray Holt, is brought on at the precinct. Holt continues to remind Peralta to respect the position throughout the show, while other co-workers begin to close in on Peralta's top position for most arrests. The show follows them, not only catching criminals, but also their friendship and their in and out of office shenanigans.
The RV- An Itasca Meridian is the Precinct's RV that they use for cases and stakeouts.
Meet the Fockers
Since the first movie, "Meet the Parents (2000), the main character Ben Focker has been accepted by is fiancés parents, and it is time for her parents to meet his. Sounds easy enough, but the parents are polar opposites. The movie follows Ben and his fiancé, Pam, trying everything they can to try to make the parents get along and come to terms with being one big family. Their attempts lead to some hilarious scenarios like when Ben decides to take a trip with his fiancés parents to meet his parents in an RV.
The RV- A Fleetwood Pace Arrow is the RV that Ben and Pam's parents take to go meet the Fockers.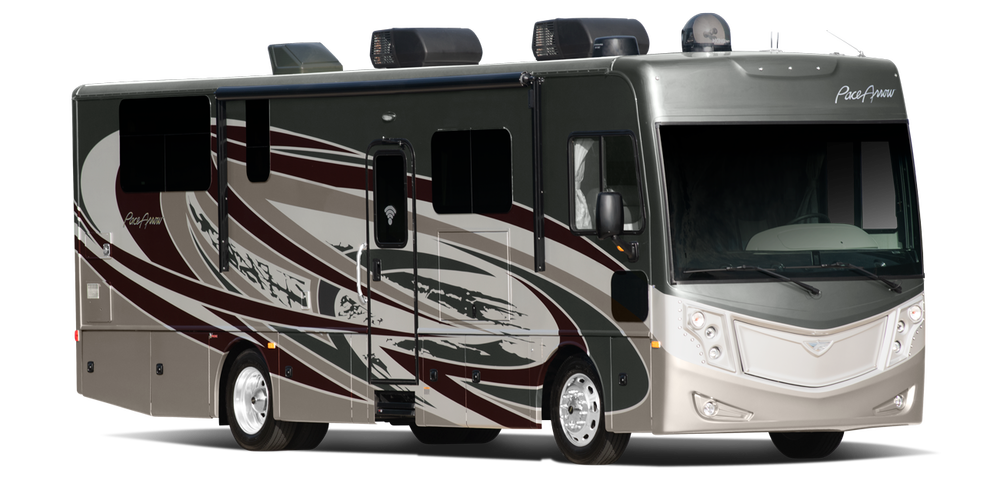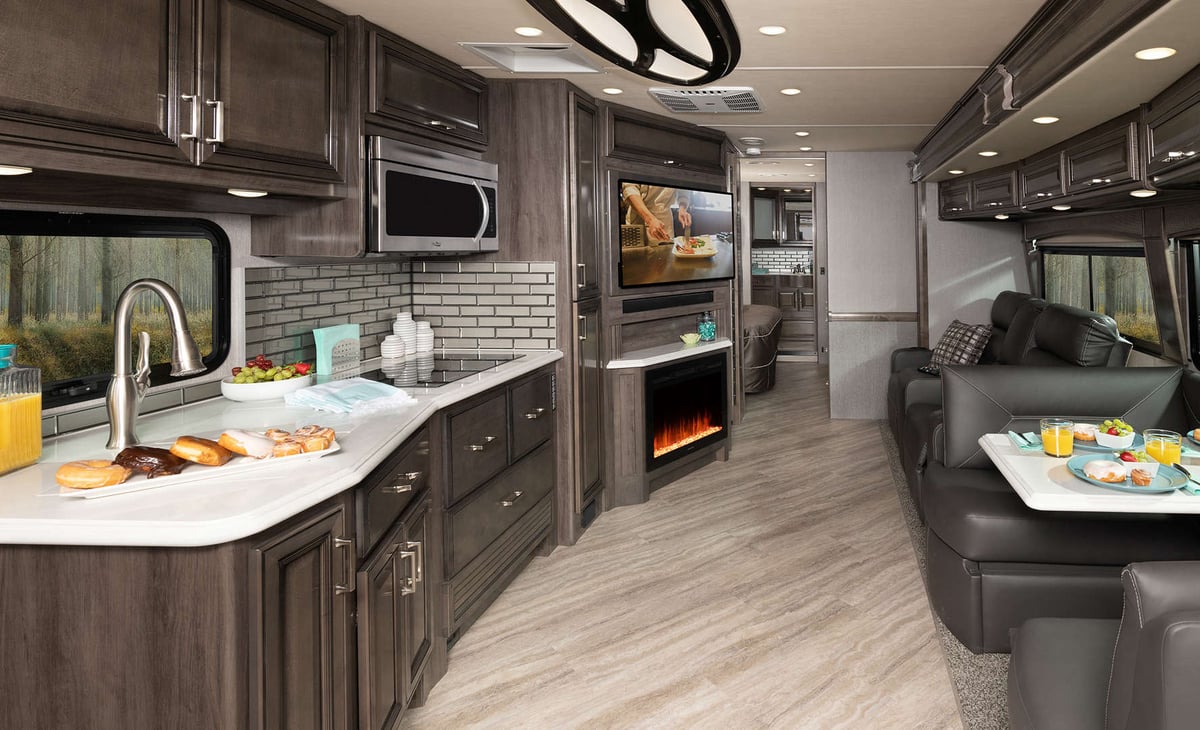 Take a look at used Fleetwood Pace Arrow RVs here.
These movies and shows are not only great to watch with the family, but they are a great way to see RVs and the variety of lifestyles they can serve. Did any of these catch your eye? Check out the RVs we have to offer and find the one that will best suit your lifestyle here.
Additional Resources
Interested in Class A motorhomes? Check out our blog on 5 of the top Class A motorhome brands on the market here.
Looking for a Class C? Take a look at our blog on the best Class C RVs under 30-feet here.