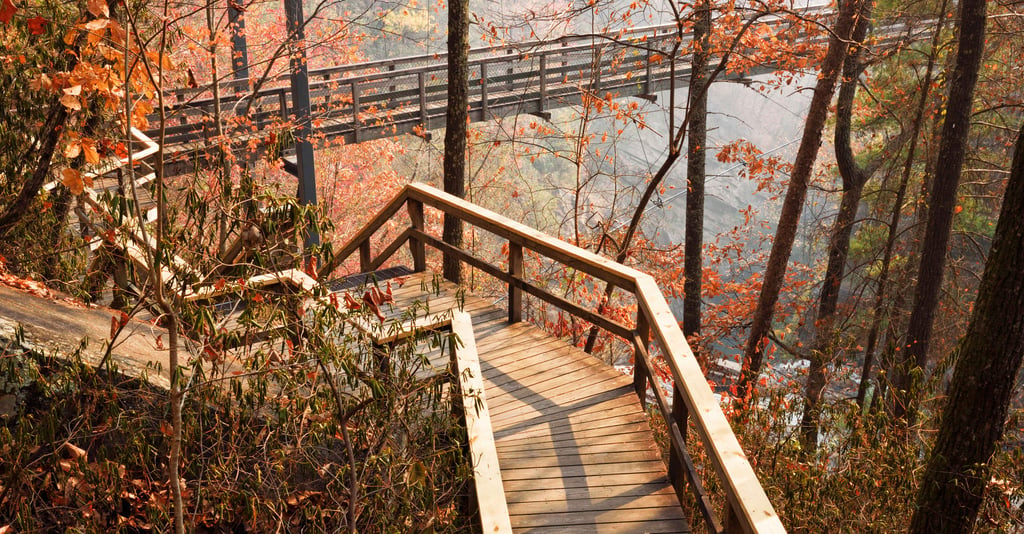 From plunging gorges to quiet blackwater swamps, the Peach State is rich with diverse landscapes and opportunities for adventure.
If you are planning an RV trip to the state, or if you're just looking for inspiration for your next journey, check out these 5 incredible camping destinations in Georgia.
Tallulah Gorge State Park
The Tallulah Gorge is a breathtaking, two-mile-long canyon in eastern Georgia. Cut by the Tallulah River, the gorge is encompassed by massive 1,000-foot-tall cliffs, and the river tumbles over six waterfalls as it heads towards the South Carolina border.
Hikers can soak up the scenery along extensive rim trails or obtain one of 100 daily permits to descend into the gorge itself. Brave adventurers can cross the suspension bridge that hangs 80 feet above the river. In April and November, the park releases water from the river's dam, which creates thrilling whitewater rapids for canoers and kayakers.
47 RV sites available
Amenities include electrical and water hookup
Rates start at $32/day
Stone Mountain Park
Stone Mountain Park is a family-oriented amusement park just outside of Atlanta, GA. Built around a 5-mile-wide, 1,686-foot-tall rock jutting out of the landscape, the park features a host of recreational activities, including hiking, fishing, golf and adventure courses.
Catch a ride on the Summit Skyride or climb the mountain on foot for a rewarding view of Atlanta's skyline. To explore the surrounding area, take a ride on the scenic, open-air railroad or splash into Stone Mountain Lake on the Ride the Ducks amphibious cruise. Stone Mountain Park is packed with fun activities for RVers of all ages.
250 RV sites available
Sites include full or partial electric/water/sewer hookup options
Rates range from $38/day to $64/day (holidays excluded)
Stephen C. Foster State Park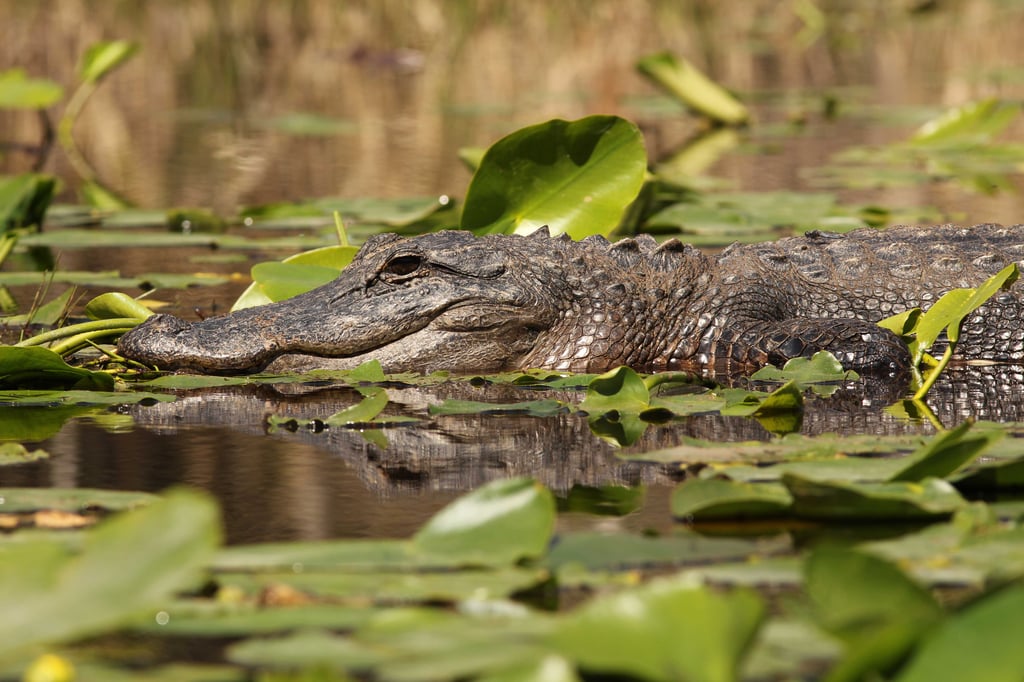 Stephen C. Foster State Park lies in the heart of Georgia's massive Okefenokee Swamp. The swamp is a national wildlife refuge, and it is home to a wide variety of species, including water birds, bears, deer and, most importantly, alligators.
Visitors can explore the swamp's unique, cypress-tree-lined ecosystem aboard a canoe or kayak, or they can book a guided pontoon boat tour. Because of its remoteness and lack of light pollution, the park has been designated as a "Dark Sky Park," which means campers will be treated to stunning stargazing opportunities when the sun goes down.
53 RV sites available
Amenities include electrical and water hookup
Rates start at $35/day
Cloudland Canyon State Park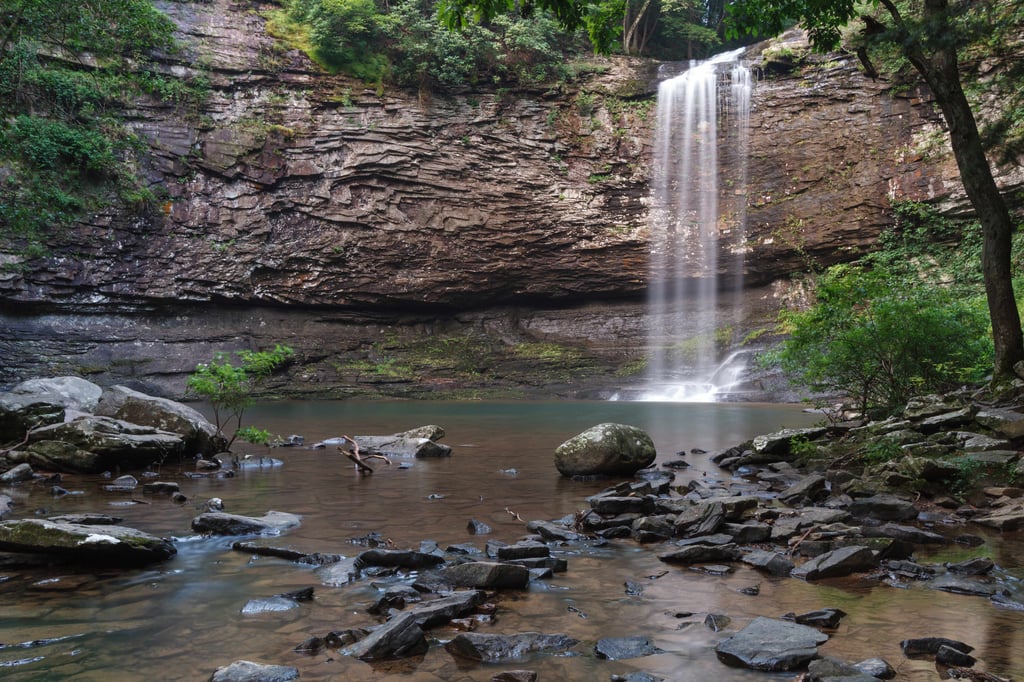 Cloudland Canyon State Park is an outdoor lover's playground. Located in Northwest Georgia atop Lookout Mountain, the 1,000-foot-deep canyon was carved by the Sitton Gulch Creek. Along with its towering cliffs, the park features two sizeable waterfalls and a network of caves inside the mountain.
Several hiking trails are available to explore the park, including a 0.25-mile wheelchair-accessible path to the canyon's rim. A local company, G3 Adventures, offers guided cave tours and sunset hikes. After a long day on foot, campers can relax on the park's playground or disc golf course.
62 RV sites available
Amenities include electrical and water hookup
Rates start at $34/day
F.D. Roosevelt State Park
Once a favorite retreat of Franklin Delano Roosevelt, the state park which bears his name is Georgia's largest, and it preserves over 9,000 acres of the state's western hardwood forest. The park boasts over 40 miles of well-maintained hiking trails.
The 23-mile Pine Mountain Trail is the highlight of the park with serene, wooded paths and dazzling vistas. Take the 4.3-mile Dowdell Knob Loop to follow in FDR's footprints or the explore the creeks and poplar trees of the 7.8-mile Big Poplar Loop. The park also features the spring-fed Liberty Bell pool and a fishing pond.
106 RV sites available

Amenities include water hookup
Rates start at $30/day
Looking for some more ideas for your next RV trip? Check out the blogs below!