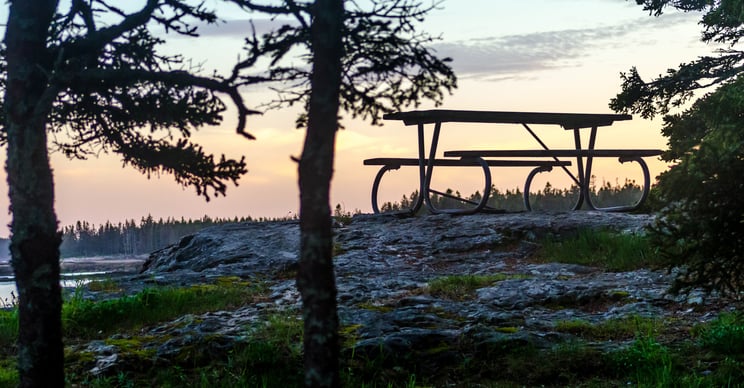 Acadia National Park is a nature lovers' playground. Covering much of Maine's Desert Island and nearby areas, the park preserves almost 50,000 acres of iconic New England woodlands and shoreline. It was the first National Park to be created east of the Mississippi, and it remains a breathtaking jewel on America's coast.
Acadia offers an abundance of outdoor activities for visitors of all skill levels, including camping, hiking, biking, birdwatching and more. The neighboring town of Bar Harbor features shops and restaurants for those needing a break from the campsite.
The stunning landscape and plentiful options for adventure make Acadia a must-visit for RVers everywhere.
Explore the Rugged North Atlantic Coastline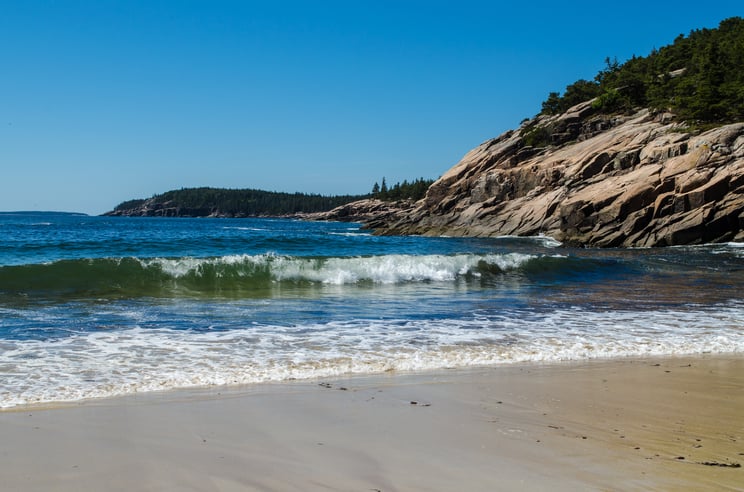 Acadia's shoreline is a dramatic demonstration of the beauty of Maine's Down East coast. Over the centuries, glaciers, erosion and the churning Atlantic waves have shaped its cliffs, inlets and headlands into awe-inspiring vistas.
To experience the shoreline firsthand, take a drive or hike down the park's Loop Road. Along the way, you'll encounter memorable attractions like Sand Beach, which is nestled between towering rock cliffs, and Thunder Hole, an ocean cave which, when the conditions are right, emits a booming sound as waves retreat. Head over to Somes Sound to discover a fjord-like formation that is unique in the Eastern US.
As you explore, make sure to pick a spot to sit by the ocean, soak in the salty sea air and let the sound of the crashing surf lull you into a trance.
Bike and Hike through New England Forests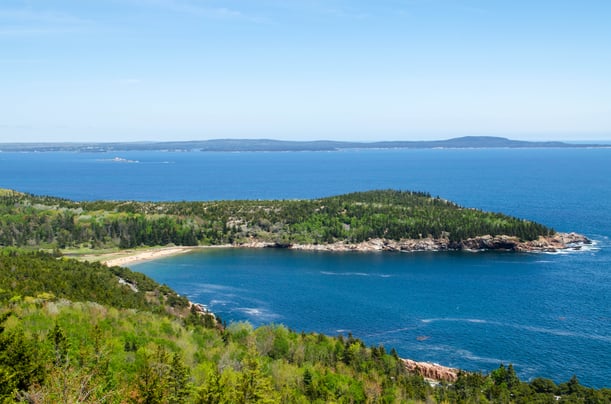 Acadia National Park boasts over 20 hiking trails and 45 miles of auto-free carriage roads. These paths crisscross Mount Desert Island and allow visitors to tour the full extent of the park's lush wilderness.
Hikers will find trails for every level and ability, including easy nature walks, moderate climbs and strenuous ascents up high peaks and exposed cliffs. Climbers will be rewarded with sweeping bird's-eye views of the island. The park's premier peak, Cadillac Mountain, famously boasts one of the earliest sunrises in the country. Its summit can also be reached by car via the summit road.
The park's carriage roads were first constructed by John D. Rockefeller, Jr. in the early 1900s to accommodate horse travel around the island. The carriage roads are still meticulously maintained, and they remain a popular way to experience the landscape by bike or by foot. A series of bridges keeps travelers moving above the park's roads for an adventure uninterrupted by motor vehicles.
A Trip into Town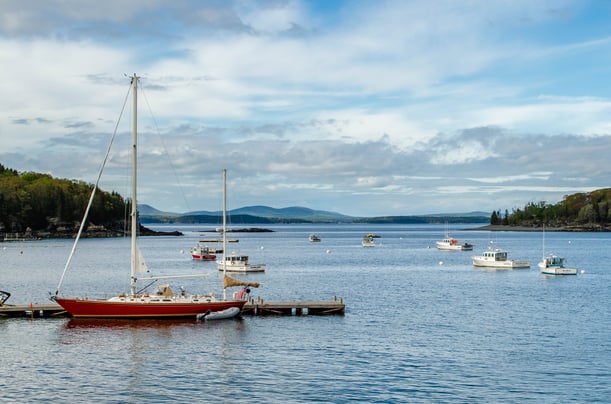 While Acadia is rich in natural beauty, it is not isolated from the comforts of civilization. The park shares the island with the vacation haven of Bar Harbor and other smaller villages.
Bar Harbor was once a favorite summer stomping ground for Gilded Age industrialists like the Rockefellers and Vanderbilts, and many modern celebrities still visit today. Its quaint streets host a plethora of shops and restaurants to discover.
Head into town in the morning to hunt for souvenirs. Then, pick up a sandwich and some ice cream, and relax by the sea at Agamont Park. After admiring the ocean from ashore, take one of the many boat tours offered in town. Sail around the bay and watch for wildlife on a 2-hour Windjammer Cruise or head out into the Gulf of Maine on a whale watch to search for the largest mammals on earth. In the evening, tuck into fresh Maine lobster, clam chowder and more at one of the town's many delicious dinner spots.
Camping at the Park
Acadia National Park offers two campgrounds on Mount Desert Island and another on the Schoodic Peninsula (connected via ferry or a 1 hour, 15 min drive). The island also hosts a number of private campgrounds which are serviced by the free Acadia Shuttle Bus system that runs from June 23 to Columbus Day.
Acadia's campgrounds include:
Features:

Located in the heart of the park on the southeast side of the island, Blackwoods Campground lies along the loop road which connects many of the park's most popular attractions.

Rates for RV sites: $30. No hookups.
Open: May to October
Features: Located on the southwest side of the island, Seawall Campground offers a quiet retreat with 10-minute walk to the ocean.
Rates for RV sites: $30. No hookups
Open: Late May to Late September
Features: Separate from the main island, Schoodic Peninsula offers an off-the-beaten path park experience.
Rates for RV sites: $30 small RVs (20 amp), $36 RV sites with 20/30/50 amp electric, no water; $40 RV sites with water and 20/30/50 amp electric
Open: Late May to Columbus Day
Private Campgrounds include:
Need to stock up for your next camping adventure? Download our free Essential RV Parts and Accessories e-book!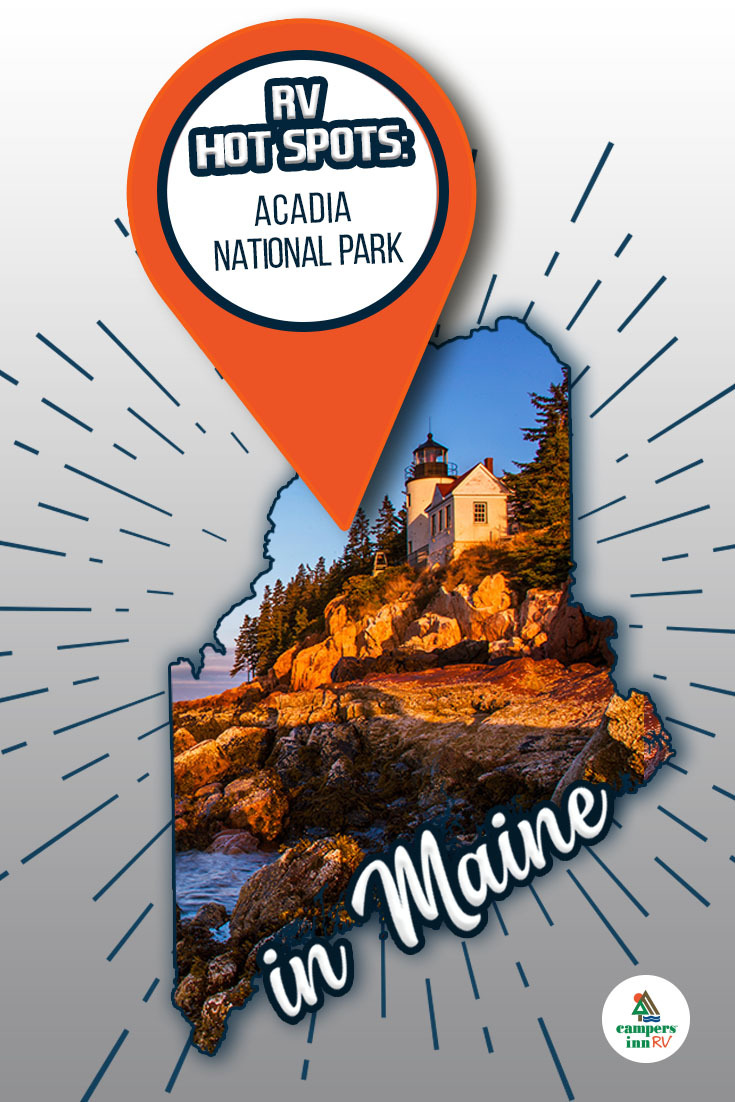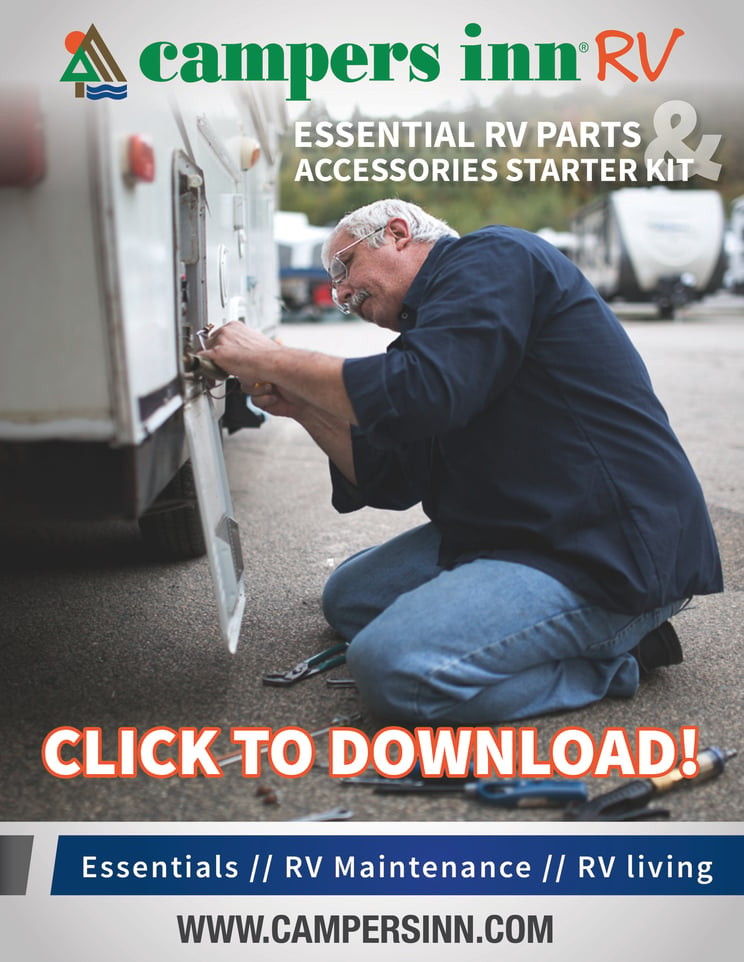 Acadia photographs copyright Derek Cunningham 2017