We hope your camping season is off to a great start so far! Hopefully you've all gotten a chance to get out there and enjoy the RV camping lifestyle a time or two! If you haven't yet, or if you plan on camping soon, here's some of our favorite desserts to try on your next RV camping trip. You'll love these, because, who doesn't love dessert?!
Campfire Saltine Toffee
This one is probably our favorite desserts because it's unconventional and blends a savory type of taste: sweet and salty. Saltine toffee will satisfy that chocolate sweet tooth, and best part: it's much easier to make than it looks!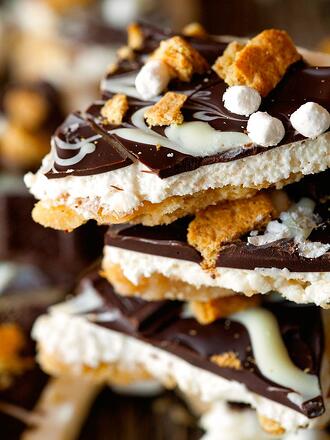 Saltine Toffee Recipe at deliciouslyyum.com
Berry Camping Cake
Nothing like berries to make you feel one with the outdoors. Here's a recipe for a delicious berry cake that can be baked right in the hot coals of a lovely campfire. With a light crusted top and warm berry center, it's worth the wait!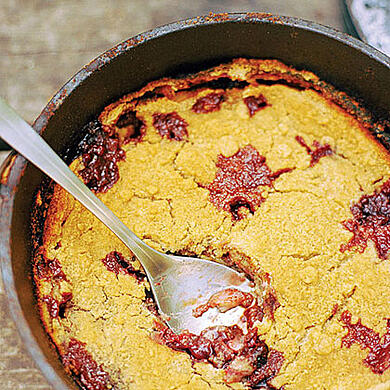 Berry Cake recipe at myrecipes.com
Orange Cakes
There are perhaps endless recipes and delicious concoctions you can discover with a simple orange peel. Campers Inn loves using them for new recipes, and we love sharing them with you. In our last recipe blog post we shared our campfire muffin recipe in which the muffins were baked in an orange peel. The orange peel serves as the perfect dish and container for any of your favorite desserts or batters. The best part is that the orange flavor from the peel mixes with the filling to create a gourmet taste. Make sure to try an orange recipe next time you're enjoying an RV camping trip.
Flavors that go well with orange: chocolate (any kind), vanilla, sharp cheeses, cranberry, blackberry, almonds, basil, berries, cherry, cinnamon, coffee, cranberry, fig, ginger, grape, hazelnut, mint, nutmeg, pineapple, and anything you like, really!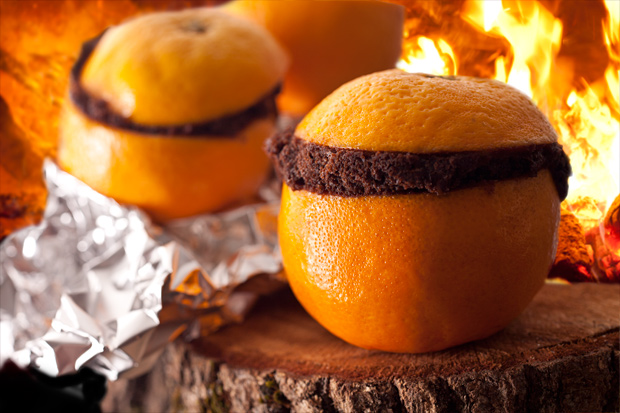 Orange Fudge Cake recipe at ljcfyi.com
Banana S'mores
Here's an easy one that kids young and old will love. This recipe is especially perfect for bananas that are a little too ripe for your liking and need a little flavor instead of going bad. You can choose to either grill these banana s'mores or wrap them in foil and place them directly in the fire. Add any kind of sweet ingredients or toppings, and eat directly out of the peel!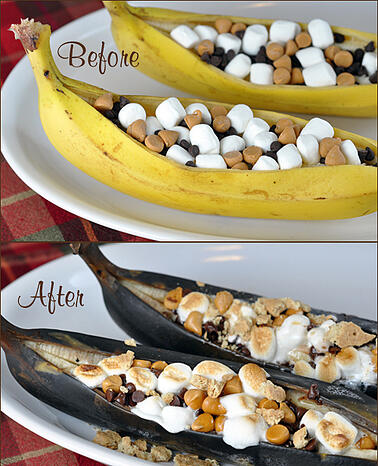 Banana S'more Recipe at kqed.org Blog
Campfire Cones
Another one for the kiddos and extremely easy and quick to make. Add your own favorite ingredients (although we recommend some form of chocolate of course), grill, and you're good to go!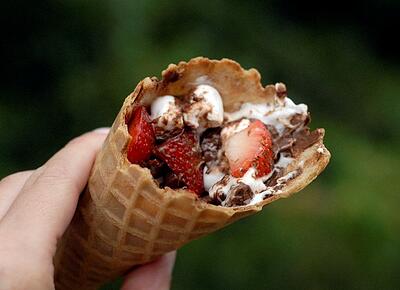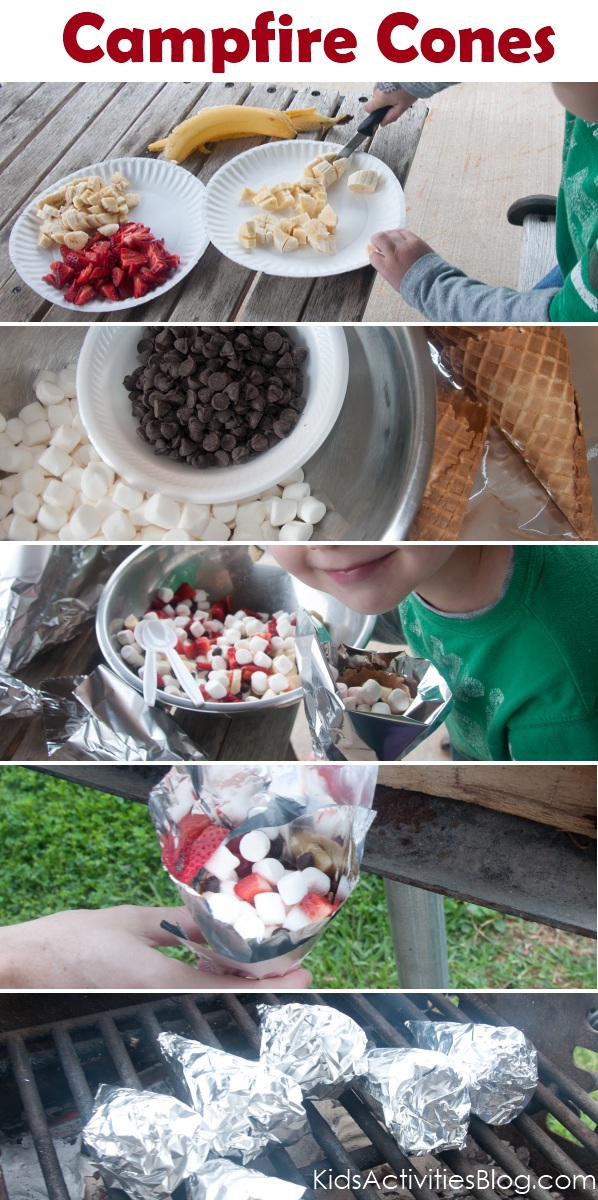 Campfire Cone Recipe at kidsactivitiesblog.com
Grilled Shortcake Skewers
Skewers are always quick and easy to make. The options for what you can cook on a stick are essentially endless, but here's one of our favorite skewer combinations: grilled fruit and shortcake! Despite what many may think, grilled fruit is actually really yummy. Use only fruit and you have a healthy snack or dessert as well! Try it for yourself!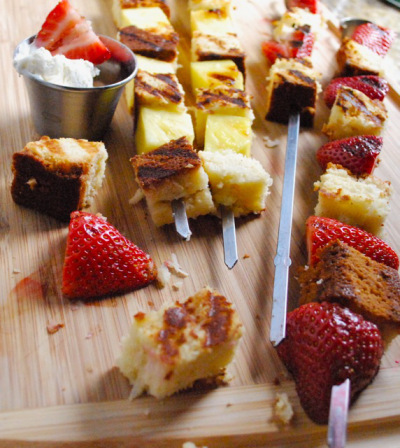 Shortcake Skewers recipe and cooking instructions at betsylife.com
Is your sweet tooth screaming yet? We hope you've enjoyed a taste of some of Campers Inn's favorite campfire desserts. Check back here frequently for more campfire recipes and RV cooking tips in the future!
Do you have an amazing campfire dessert recipe that needs to be shared with the world? Let us know in the comments below!
If you're looking for more fun recipes to try on your next camping trip, check out our other recipe blogs!
Campfire Recipes to Try on Your Next RV Trip
Four Fun Campfire Recipes to Try on Your Next RV Trip
Need more RV and campfire cooking supplies?