Who is ready to go RVing this weekend? Yep us too! As you all know there are tons of great parts about camping and RVing with your family but our favorite part is the food! What's better then enjoying a campfire cooked meal with your family on a beautiful spring day? Since we love campfire cooking while Rving so much we figured we would share with you some of the best and most delicious camping recipes we have found.
Campfire Recipes To Try On Your Next RV Trip
Egg Casserole With Biscuits On Top:
All RV'ers know that the number one cooking essential for RVing is the dutch oven. The recipe possibilities with a dutch oven are endless. In your dutch oven you can cook everything from peach cobbler to breakfast, yes breakfast. In fact here is a recipe where you cook eggs and biscuits all at the same time!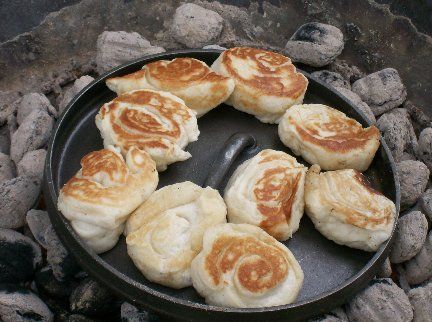 Pie Iron Pizza's
Along with the dutch oven the pie iron is a must for campfire cooking. Pie irons can be a fun way to invent new and different ways to cook classic dishes while RVing. For example pie iron pizza's...you will be the super hero of the campground when you cook these up for the kids. Also pie iron cooking is a great way to get your kids involved and can be a fun activity.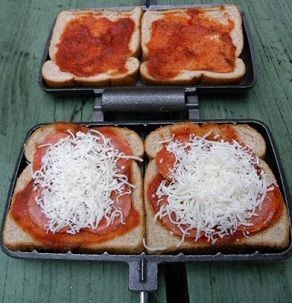 Click for Recipe from http://memorial-day.holidayscentral.com
Sausage Potato Campfire Packets
When it comes to cooking while RVing easy recipes with little to no clean up is key. Why would you want to be stuck doing dishes when you could be spending time with your family around campfire? That's why we love the next recipe no fuss, no muss, just great a campfire dinner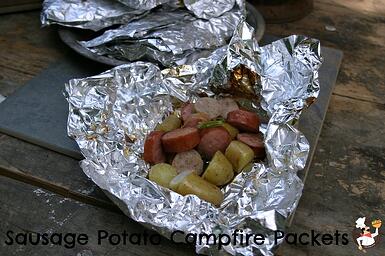 Click for recipe from pocketchangegourmet.com
Strawberry Smores
No RV trip would be complete without smores and this recipe takes smores to the next level by incorporating strawberries. We promise these delicious smores aren't just for kids, parents will love them too!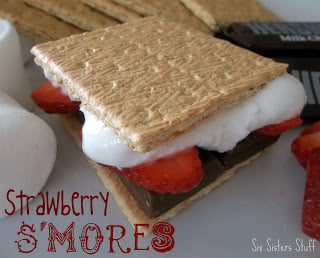 Click for recipe from www.sixsistersstuff.com
Ok, are you all as hungry as we are after checking out these great recipes? We hope you try them out during your next RV trip, you can find these recipes and more on our Pinterest and more useful tips in our organizing your RV post! Do you have a great campfire recipe that you want to share? Leave us a comment below! This won't be our last recipe blog post so submit yours and maybe we will share it next time.
Do you need RV cooking Supplies?