First stepping into the RV world can be overwhelming with all the options and different types of RVs available. From full-size Class A motorhomes to small pop-up campers, there are a lot of great options. Different people have different camping styles such as full-time RVers or weekend adventurers, and they will have different wants and needs in their dream RV.
Before a future camper goes out to buy an RV, they need to take the time to research the best floorplans, models and RV types that best fit their lifestyle. In this blog, we break down the different types of recreational vehicles to help potential buyers discover what is right for them.
Different RV Types:
Class A Motorhome
Class B Motorhome
Class C Motorhome
Fifth Wheel
Travel Trailer
Toy Hauler
Destination Trailer
Hybrid Travel Trailer
Pop-Up Camper
Teardrop Trailer
Class A Motorhome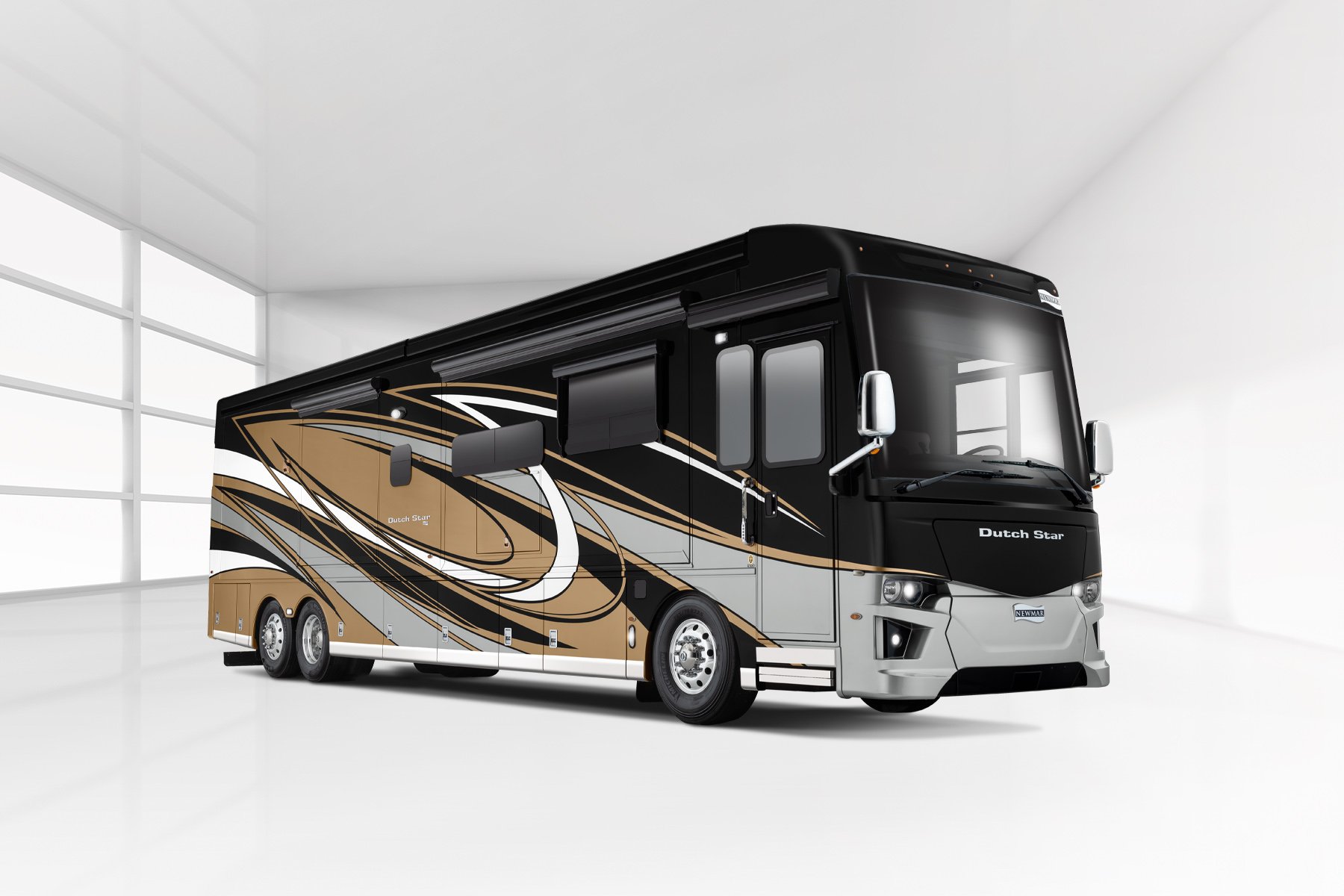 Class A Motorhomes are the largest RVs as they are built on a bus or commercial truck chassis. The Class A typically has at least two slide outs, giving the interior extra living space when parked at a campsite. It is known for its roomy and luxury interior.
Class A motorhomes can range anywhere from 20 to 45-feet in length. Because of its large size, the fuel economy is about eight to 10 miles per gallon, but the luxurious amenities make it worth it.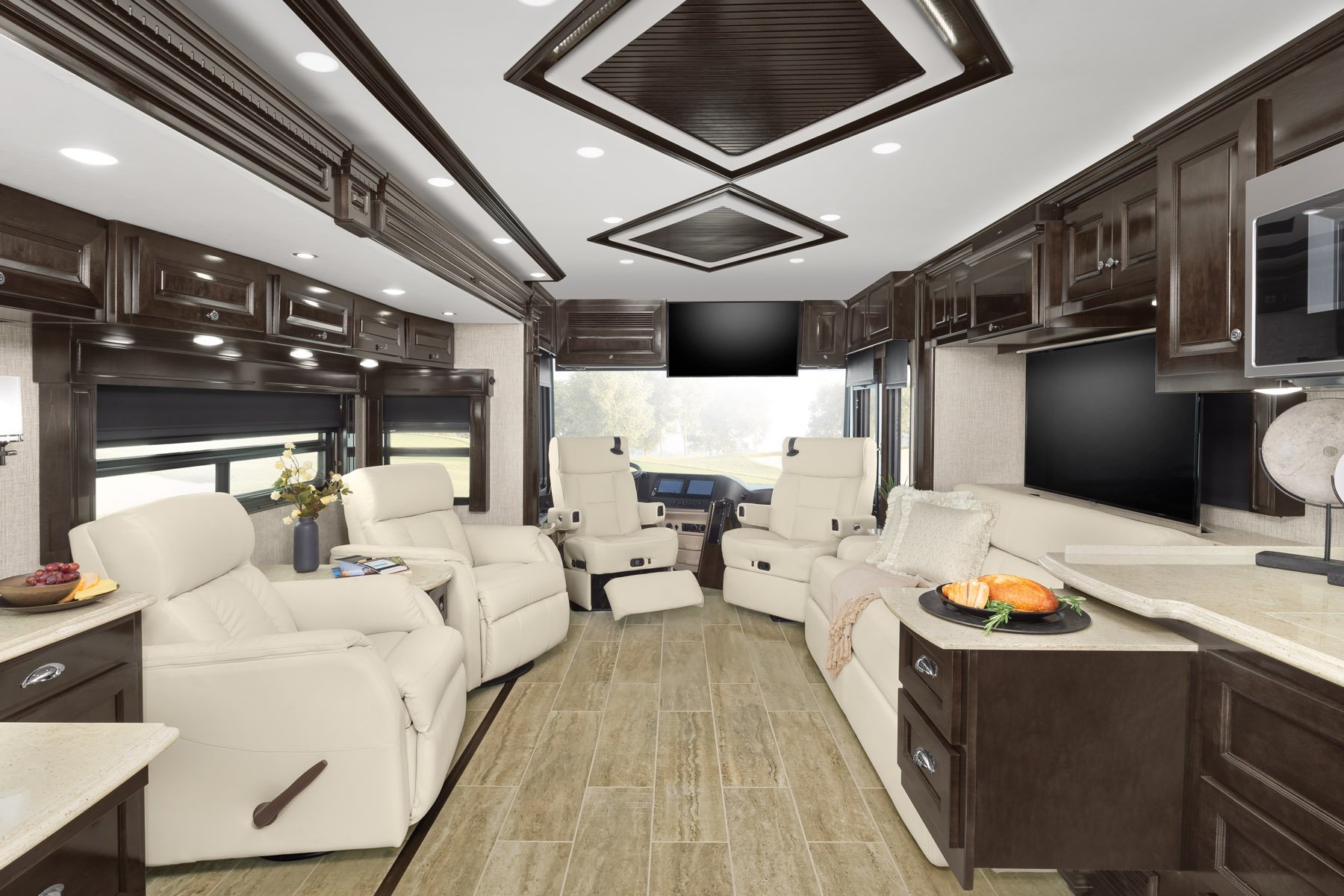 The size and features of the Class A make it feel more like a home on wheels. It can come in either diesel or gasoline engines. Even with its large size, there is no special license to drive a Class A motorhome. It is ideal for small families or couples who prefer more of a glamping experience.
Class B Motorhome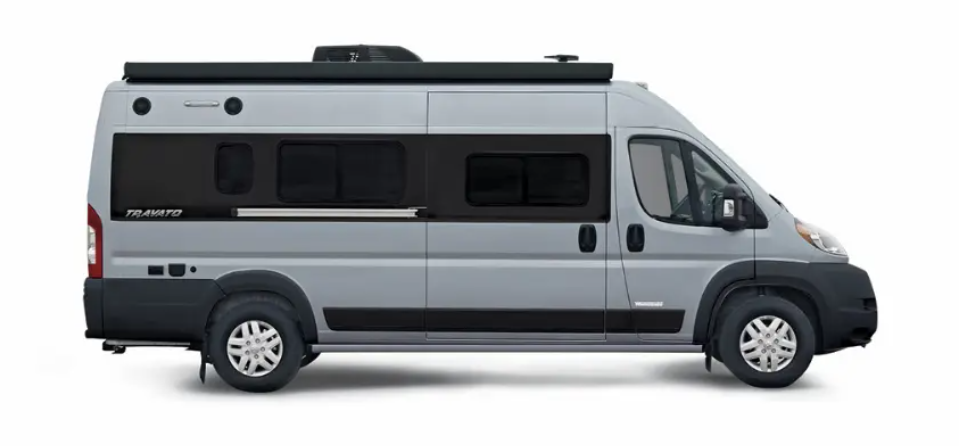 Class B Motorhomes, commonly referred to as campervans, look like a large van. They are the smallest types of motorhomes offering the best fuel economy and the easiest to drive and park. It includes a small kitchenette, bed and a wet bath.
They are short on storage space compared to larger motorhomes, so they are best for solo travelers or couples traveling together. The size of a campervan can vary from 17 to 24-feet long. Some common van chassis they are built on are the Mercedes Sprinter, Ford Transit and Ram Promaster, which also offer the choice of gasoline or diesel engines, depending on the chassis.
They can be great for short weekend camping trips or full-time RVers. Full-timers enjoy the Class B because of the fuel economy and its easy to drive and maneuver.
The Class B+ is larger than the typical Class B campervan and resembles the Class C RV type. It has more interior space and a larger floorplan as well as more storage space. It can accommodate more people and also includes a stand up shower in the bathroom. The Class B+ is a great option for those who would like an RV larger than a Class B but still wants the ease of driving and parking.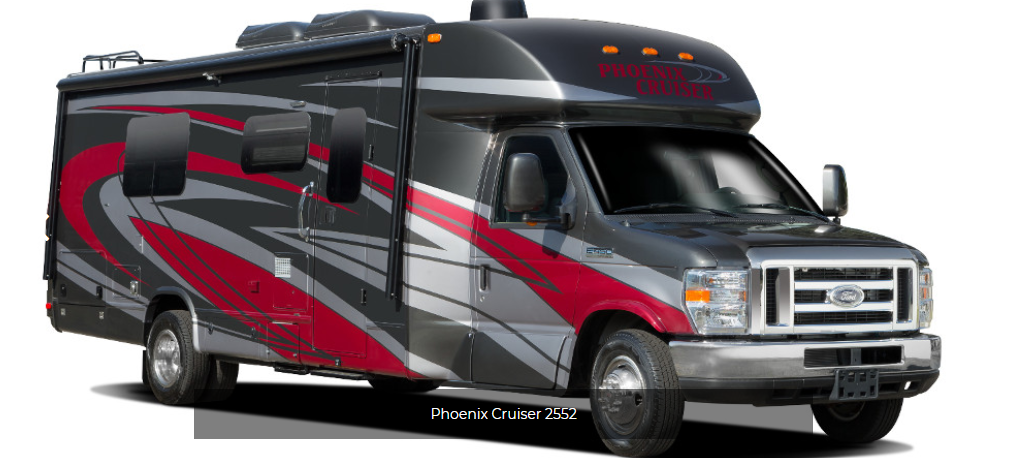 Class C Motorhome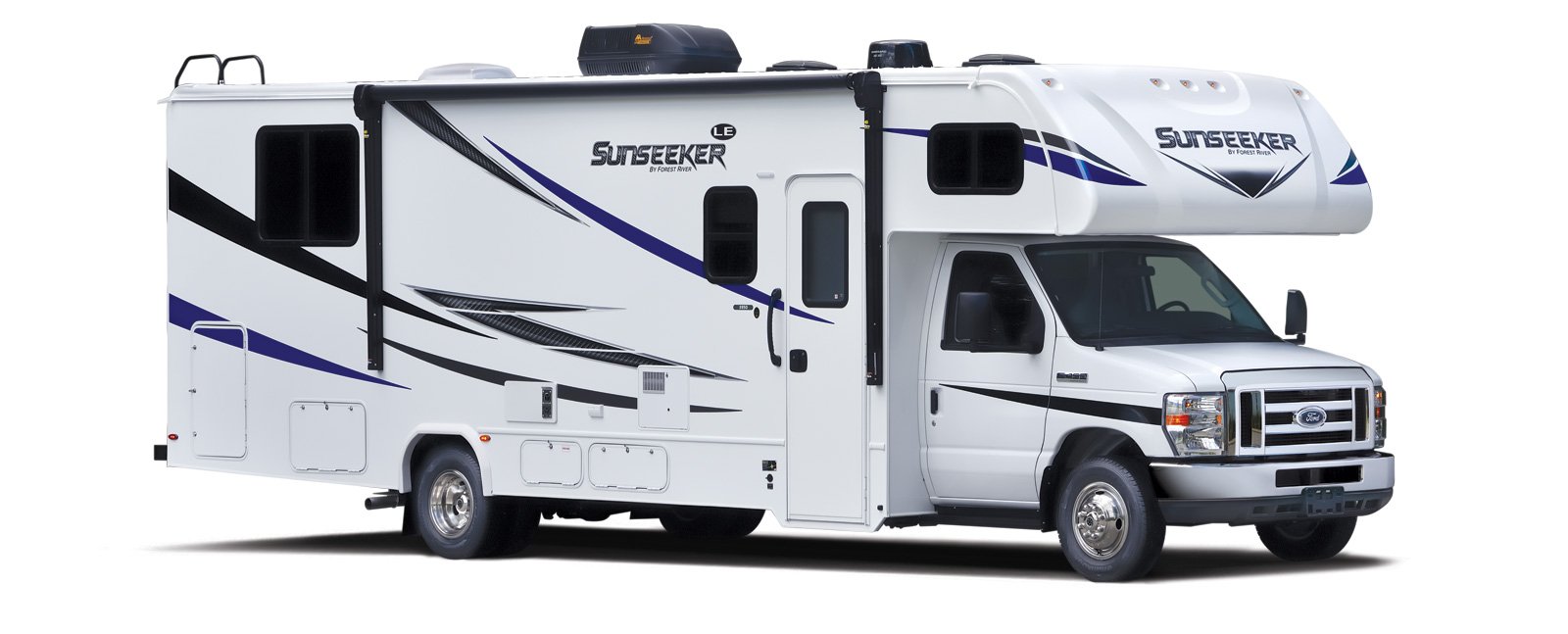 If you are looking for a middle ground between the Class A and Class B motorhomes, the mid-sized Class C RV is a perfect choice. They are normally built on a truck or van chassis. It's smaller than the Class A, which makes it easier to drive and maneuver, but is larger than the Class B, providing more storage and interior living space overall.
Class C RVs range in sizes from 20 to 33-feet in length. The best way to identify this type of motorhome is by the over-cab sleeping space making them large enough for a small family because of the extra sleeping quarters.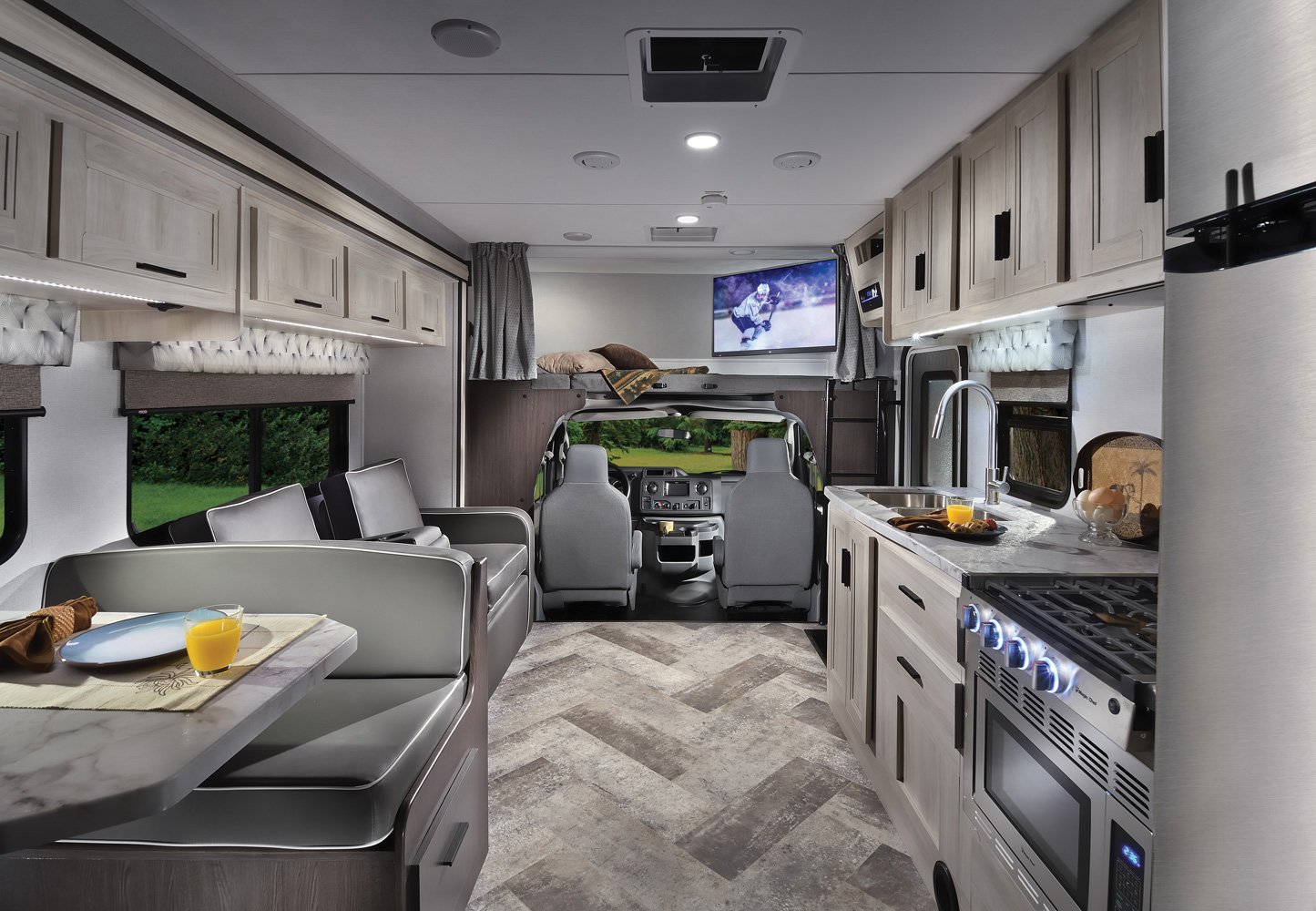 There are also Super C motorhomes that are built on a semi truck chassis. It is more powerful than the standard Class C, but still maintains the same shape and style. It is bigger and has a wider wheel-base, while offering more exterior storage and interior space.
Fifth Wheel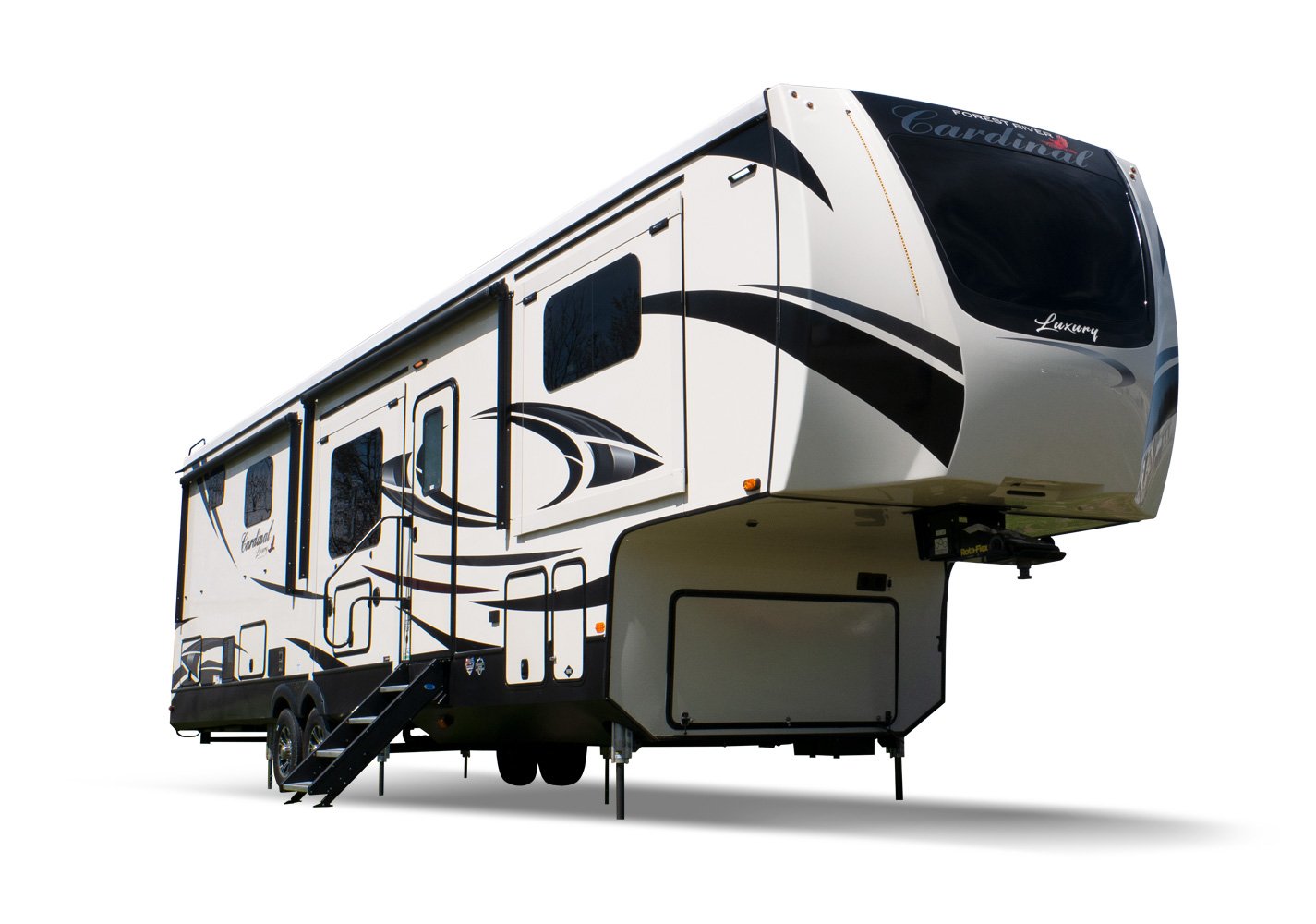 Fifth wheel trailers are a towable unit that is hitched to the truck bed of the towing vehicle, giving it a bi-level floorplan. They are large towing campers ranging in size from 12 to 40-feet long. They typically include a private bedroom and some models even have a bunkhouse providing an extra room and sleeping space for up to nine people. There can be as many as four slide outs, which afford a large spacious interior, depending on the floorplan.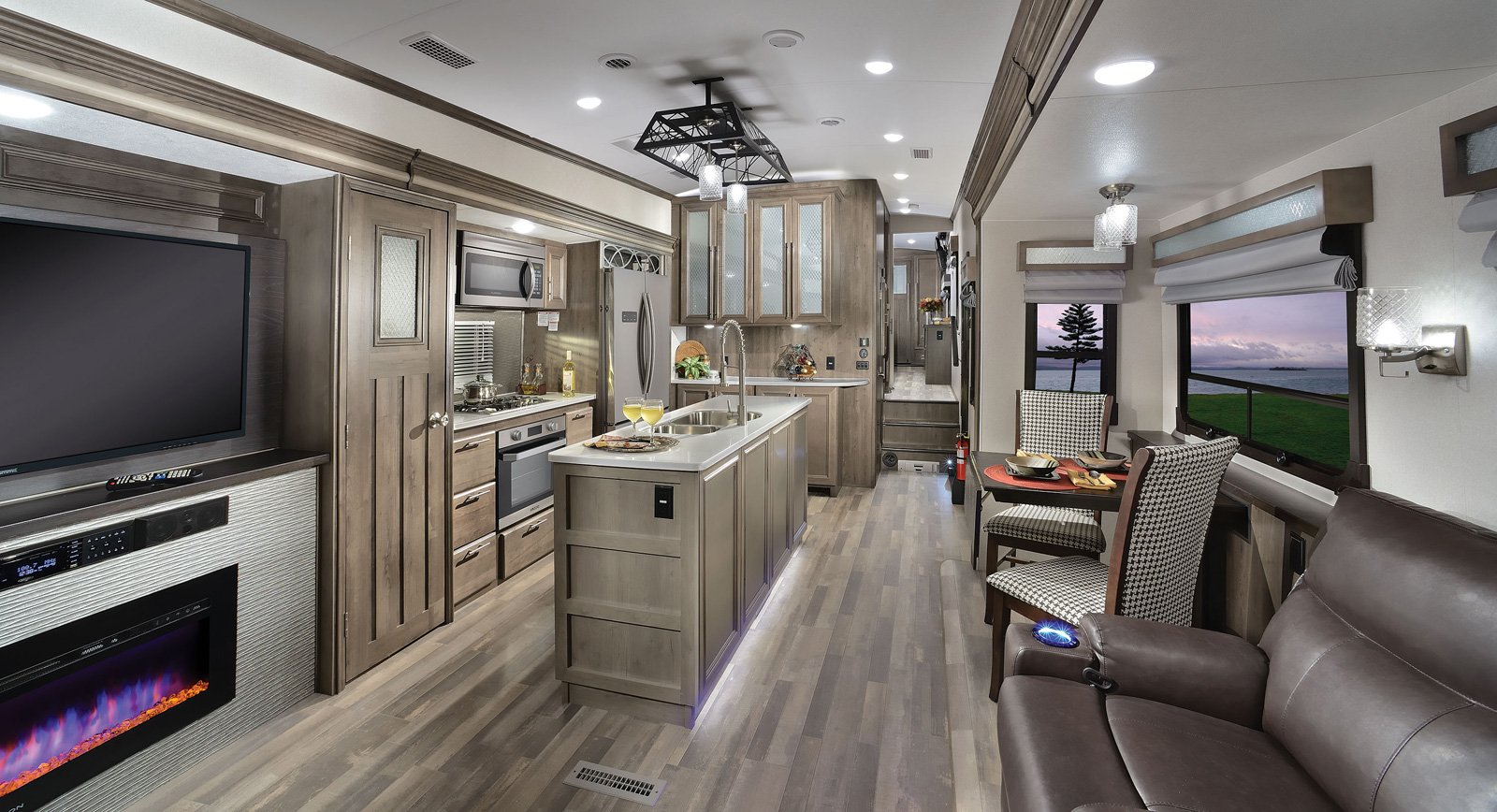 The split-level design of the fifth wheel creates privacy for the separate sleeping space or living area. Because they are so large, they also provide lots of storage space making this type of RV a great choice for families, full-timers or large groups camping together.
Travel Trailer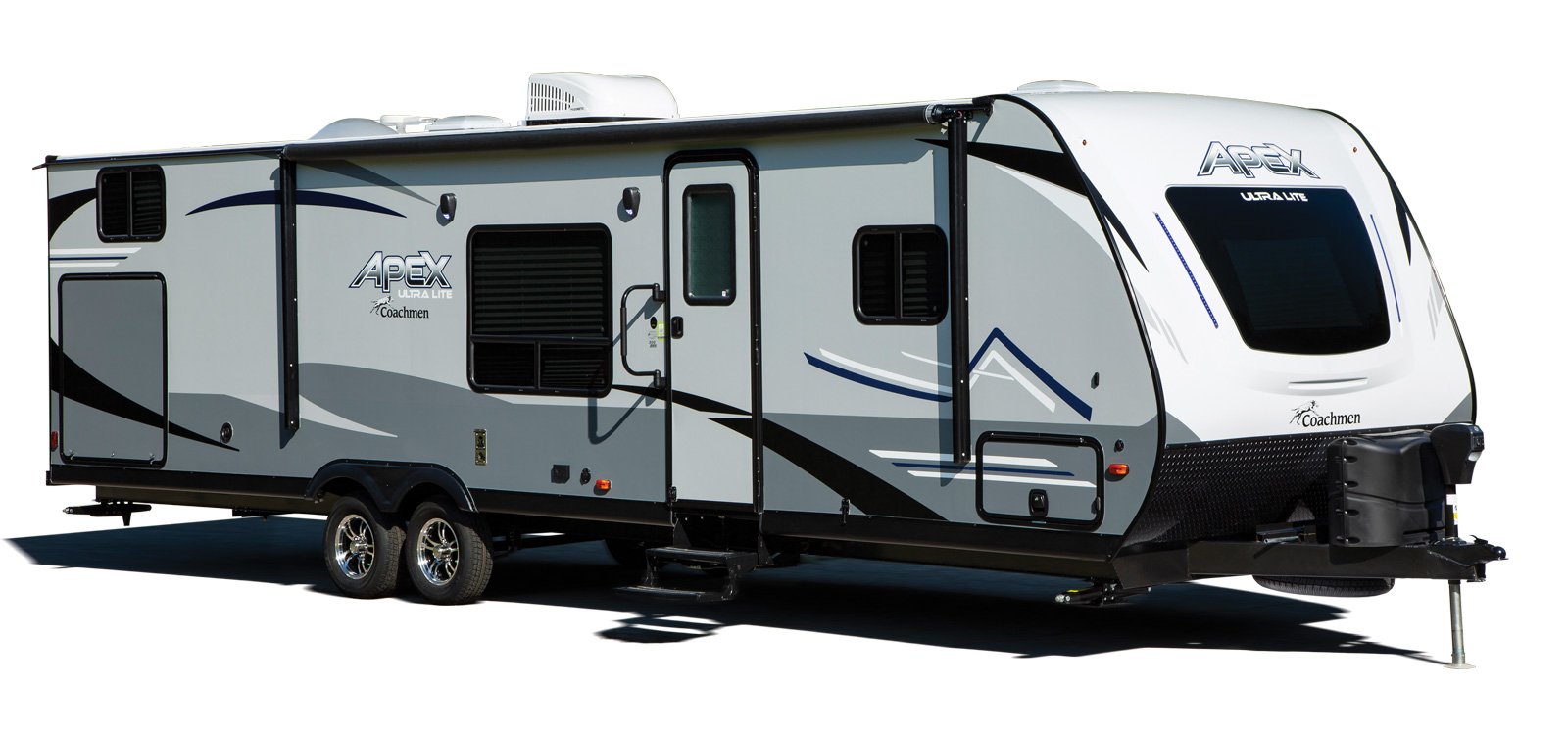 Travel trailers come in several different floorplans and budgets to fit every camper's lifestyle. The length can range from 13-feet up to 40-feet. Depending on the size of the travel trailer, smaller trucks and SUVs could towit.
The larger l travel trailers even have bunkhouse models. They are a great choice for camping families or couples because there is such a wide range of options to choose from.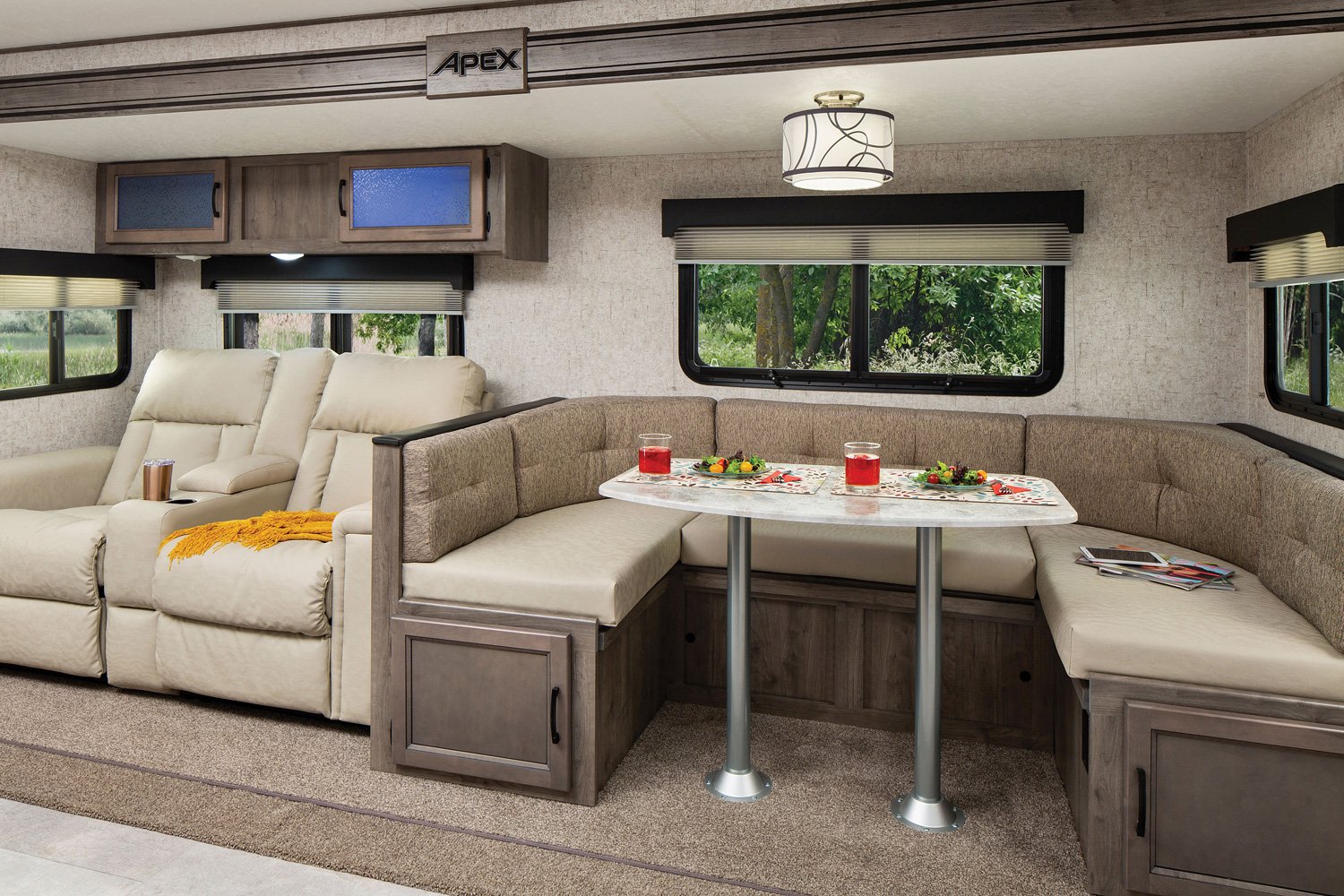 Travel trailers are easy to hitch up and unattached from the towing vehicle, which makes exploring a lot easier once the RV is set up at the campsite. They are equipped with a kitchen, bathroom and living space and many models provide a private bedroom.
Toy Hauler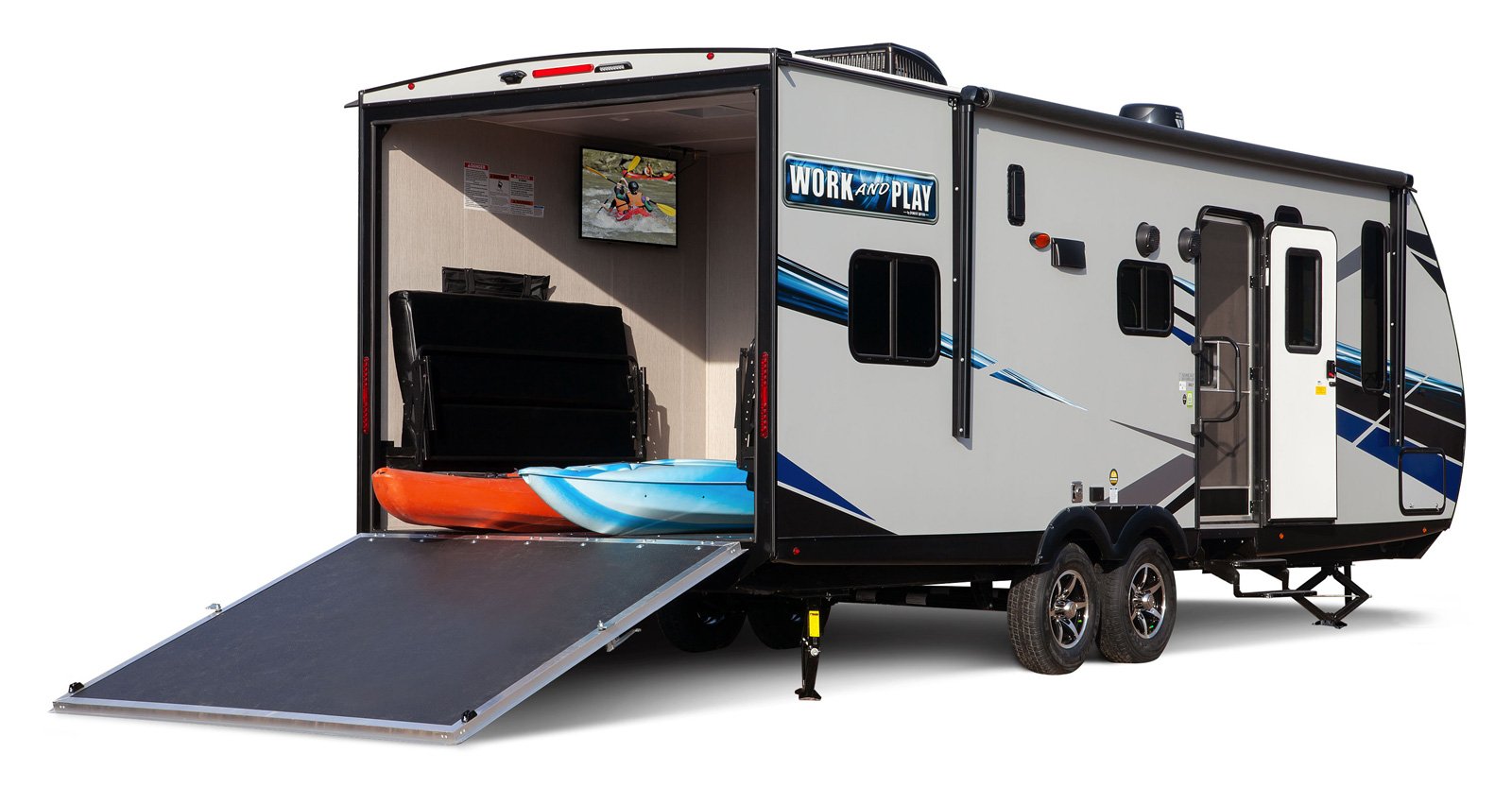 Toy haulers are a great RV for active adventurers. They feature a garage space in the camper, allowing a large storage space for bringing along outdoor sports equipment and gear. From kayaks, fishing gear, ATVs and more, the toy hauler makes it possible for campers to have all their favorite toys wherever they are. The sizes can range from 21 to 40-feet in length.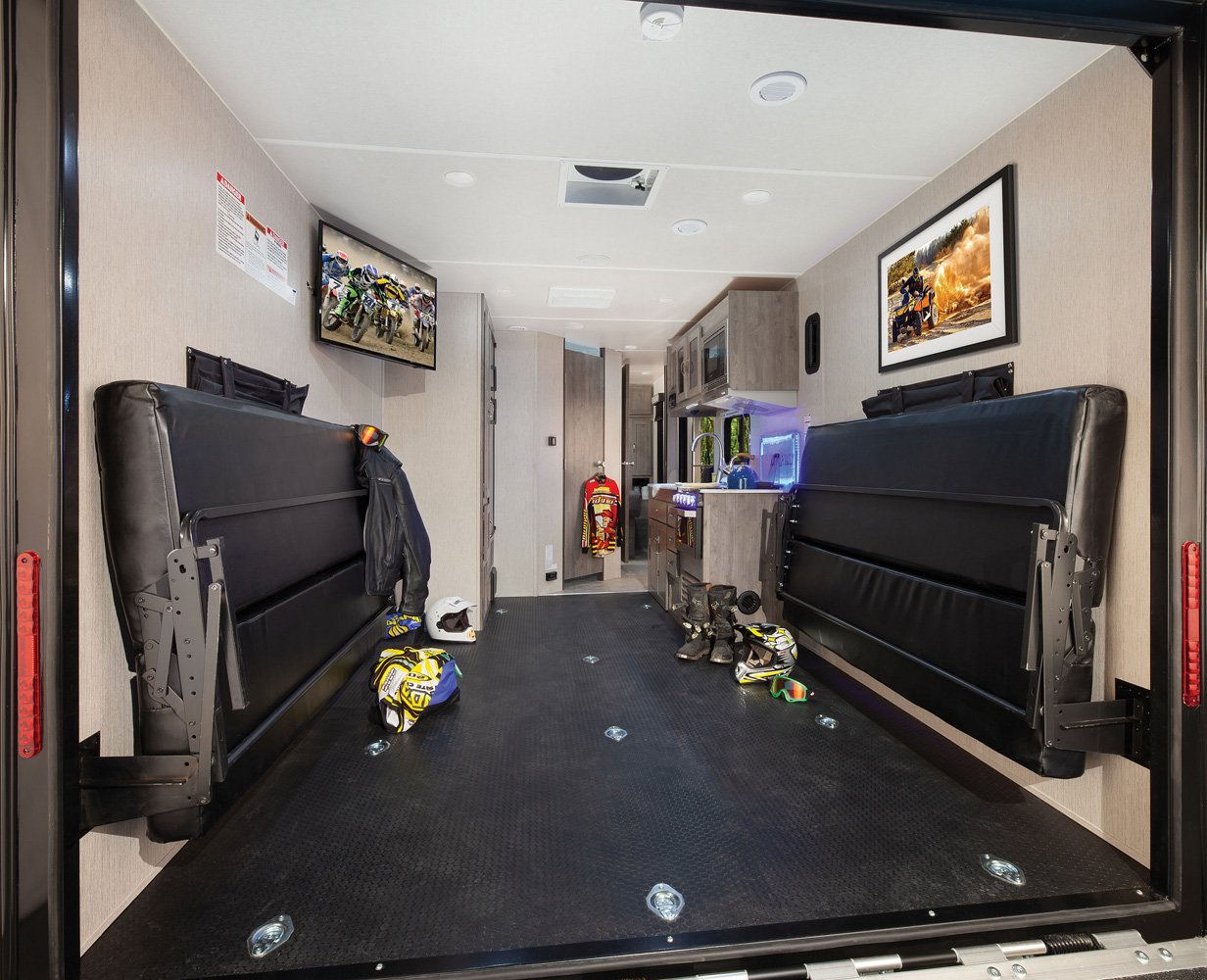 The back of the trailer folds down as a ramp to easily load and unload the equipment. If the garage space is not being used for storage, it can be used for a variety of different things. Many have fold-down tables and chairs for a dining space or couches to lounge and even beds for extra sleeping space. They are built with heavy-duty construction to withstand the normal wear and tear of the large equipment.
Destination Trailer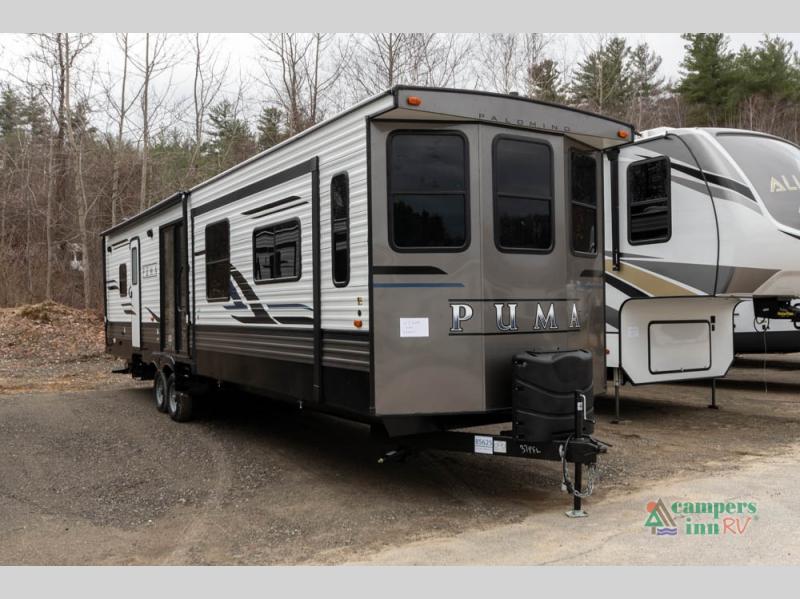 Destination trailers are heavier, larger and more like a vacation home than an RV. It looks like a travel trailer and can be towed, but because of its large size, it is best used for long stays and not for traveling across the country. They are a great option for those who want to linger and explore a location for longer periods of time to just relax. The size of the destination trailer allows it to include residential-style features like a sliding glass door, large appliances and more.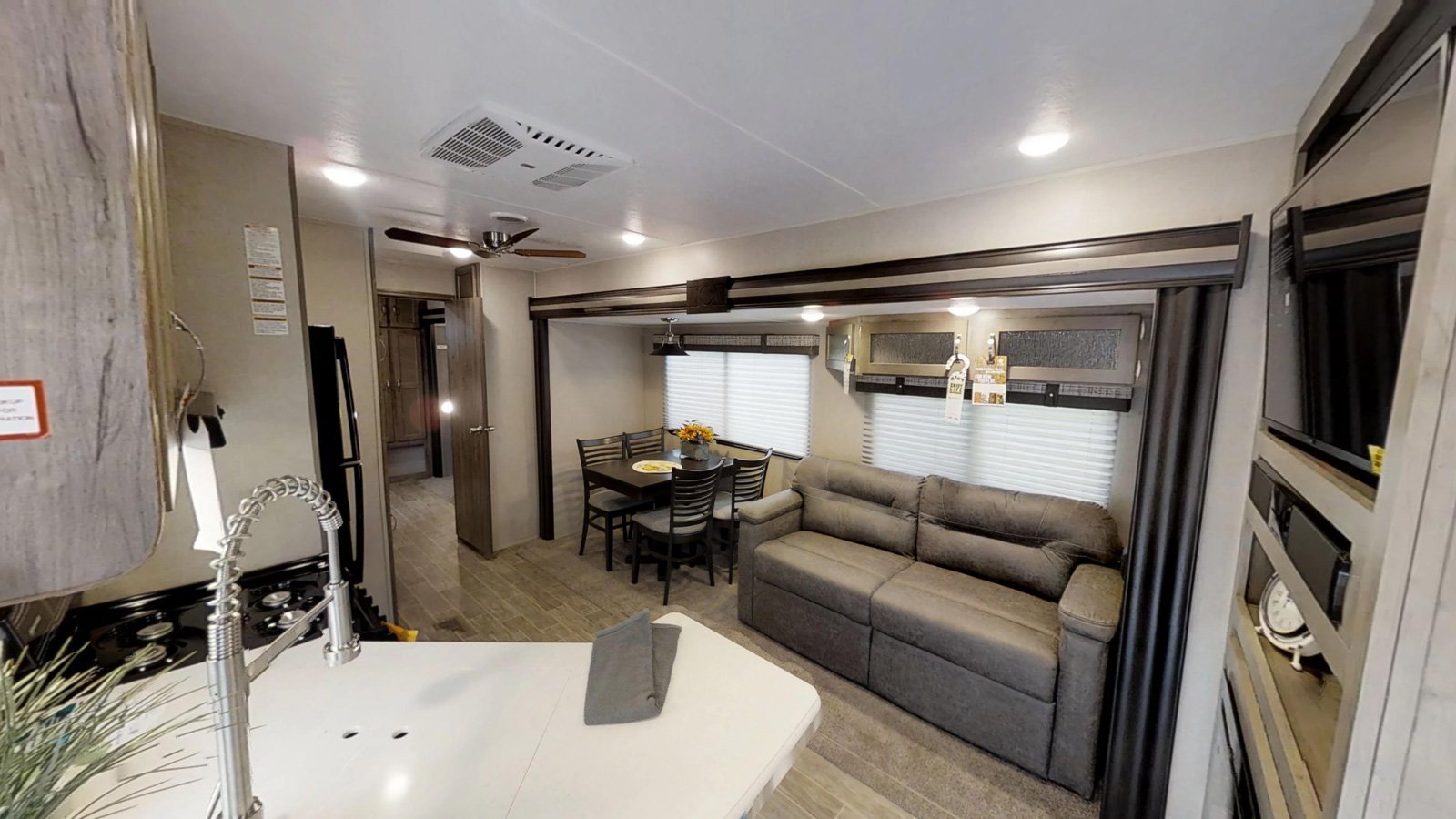 The interior of the destination trailers is built to look and feel like home. They have a large interior with a master bedroom and usually have a second bedroom with bunk beds. Some even feature a little loft area for extra sleeping space as well. They are ideal for much longer stays or semi-permanent spot as they can weigh up to 10,000 pounds.
Hybrid Travel Trailer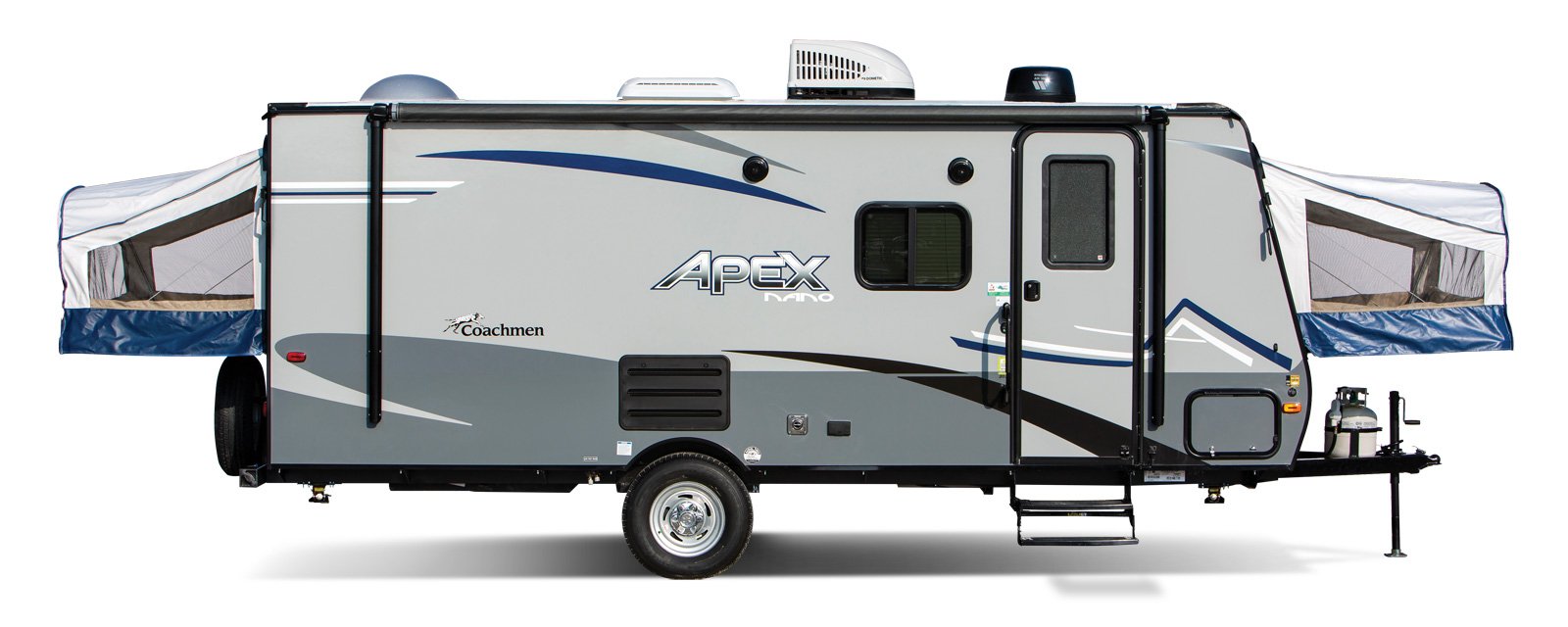 Hybrid travel trailers are hard side travel trailers with pull outs on the end made with mesh or tent material. It's a lighter trailer so it can be towed by minivans or SUVs. They can range in size from 13 to 25-feet.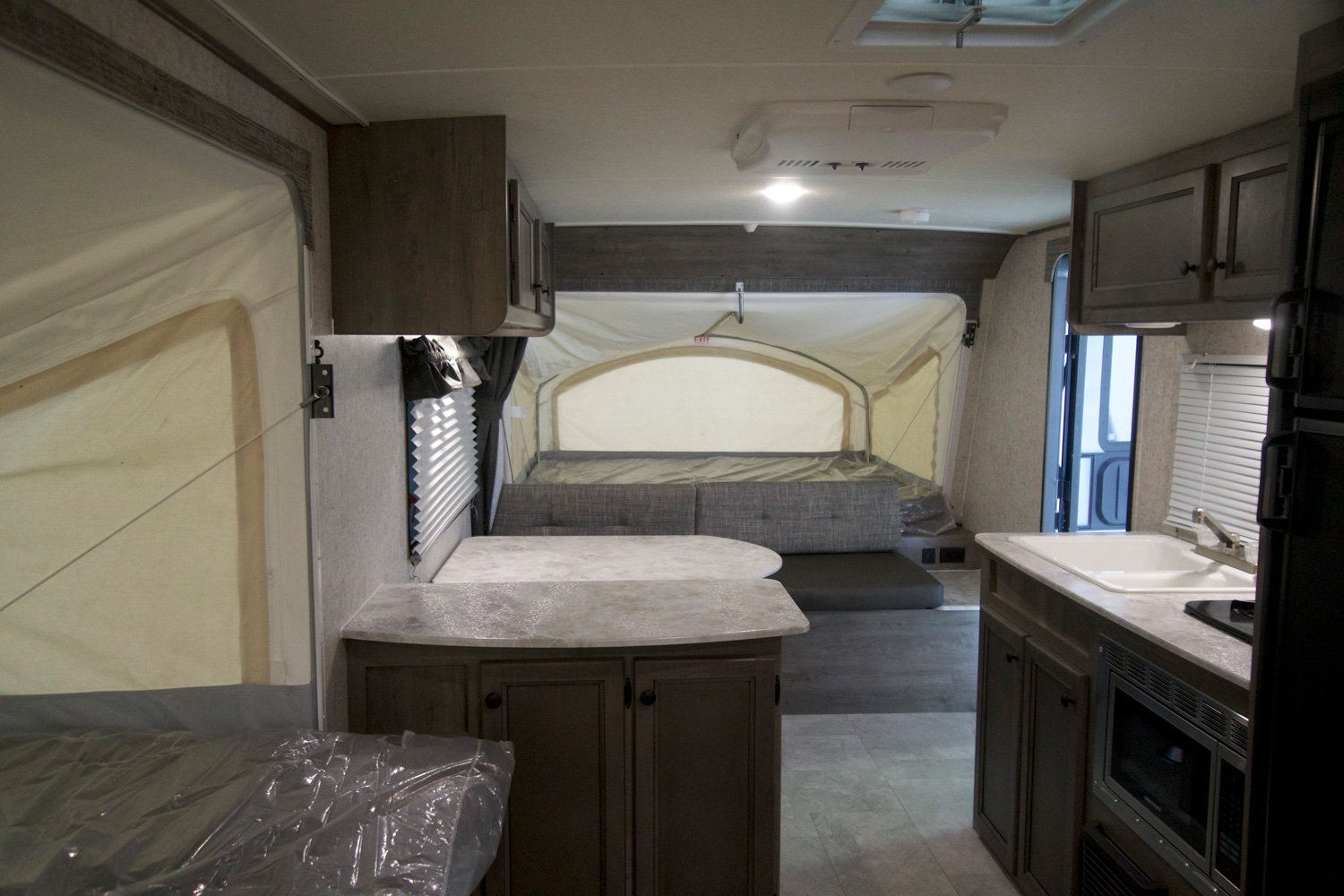 Because of the fold-out option for the beds, they can fit larger beds than travel trailers but still offer an open, spacious interior. They are about the same size as a small travel trailer, but are less expensive. The hybrid offers more space, storage and amenities than pop-up campers.
Pop-Up Camper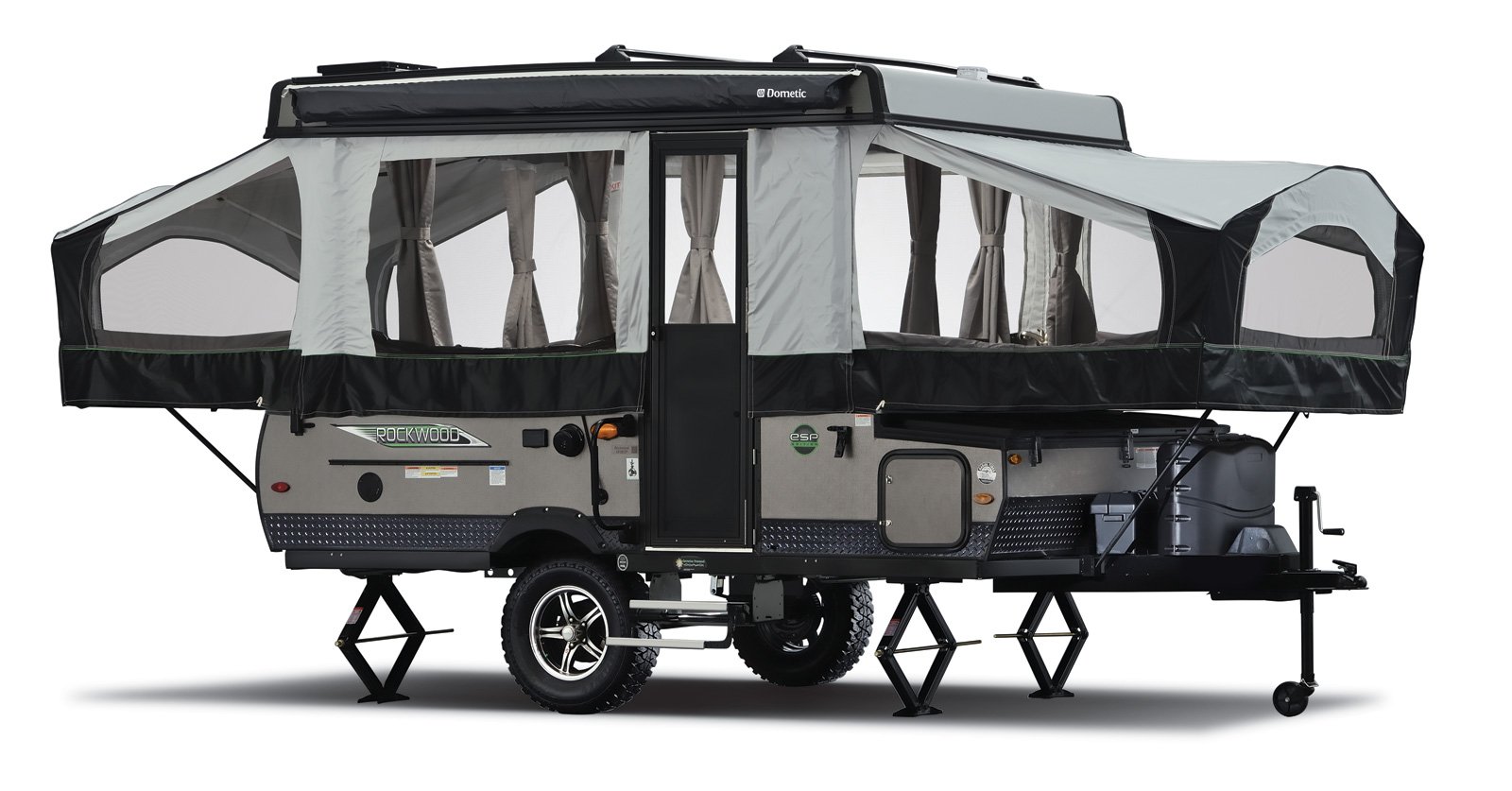 A pop-up camper can easily collapse to be easily towed and stored, taking up little space in a garage or large shed. They are lightweight campers and the affordable price makes it a popular choice for beginners in the RV lifestyle. The pop-up camper has mesh or fabric walls and pull out bunks. They are also known as fold-out campers or tent trailers.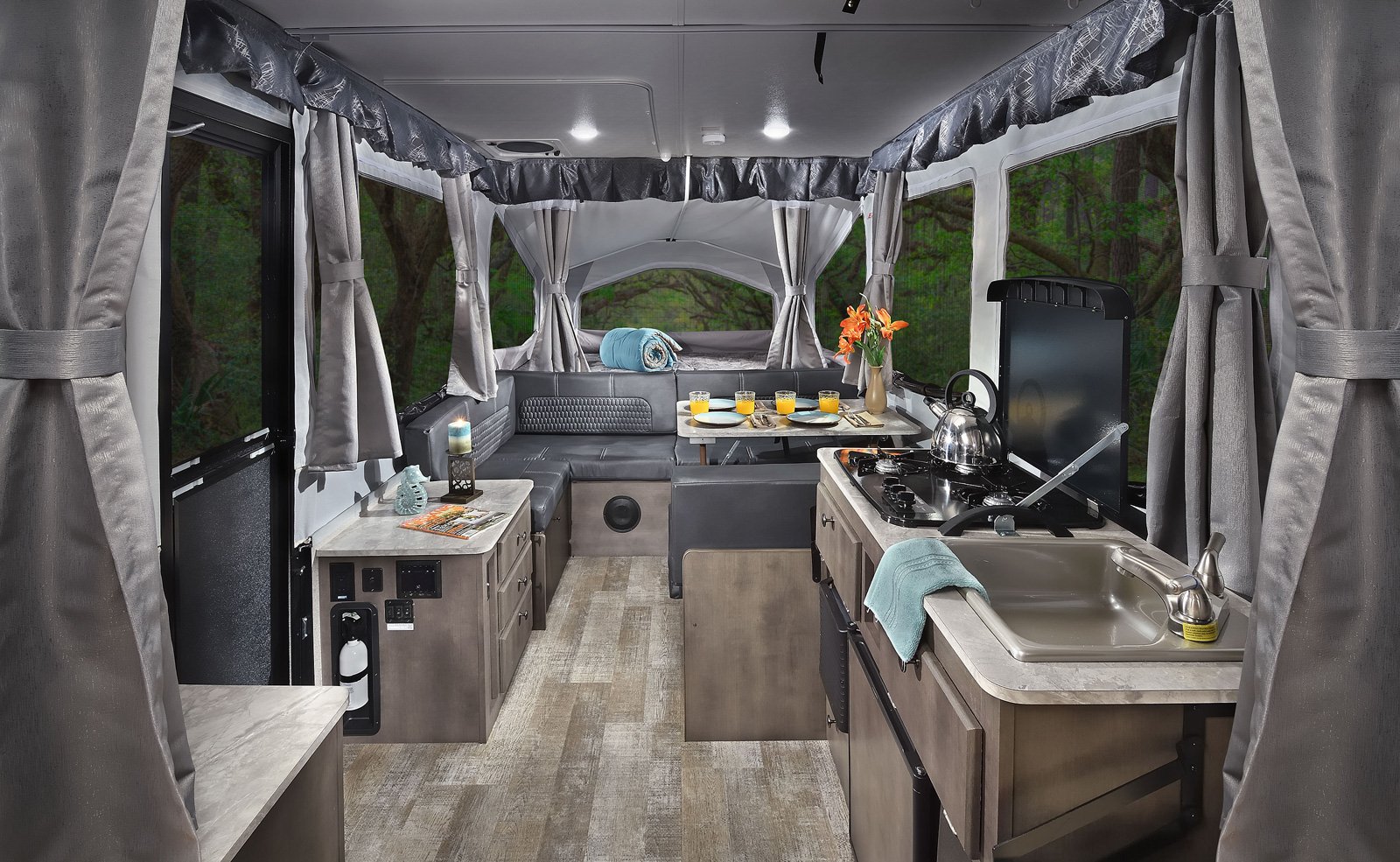 Because they are lightweight and small campers, there will be limited storage space and typically no A/C or heat. The interior features a small cooking area or small kitchenette and there may be a toilet, although many models do not come with a shower. The size can range from 8 to 13-feet.
Teardrop Trailer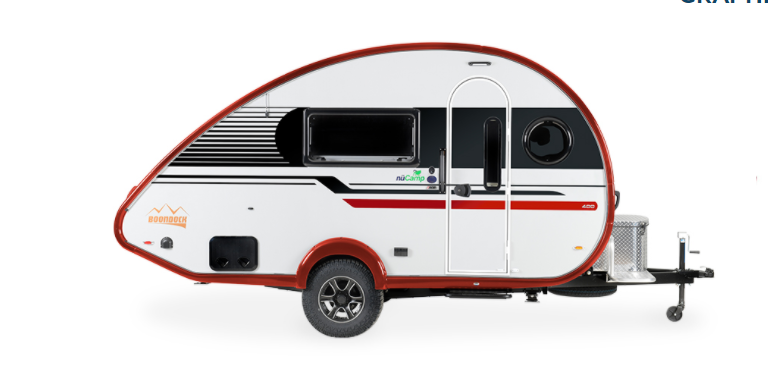 Teardrop trailers are a small towable RV. They get their name by the very distinct "teardrop" shape to them. Teardrop trailers are ideal for campers who prefer shorter camping trips and don't need all the bells and whistle, just the basic amenities. They are small so they can fit at any campsite and are easy to tow and maneuver.
Some models do offer small wet bathsthough not the norm. The size of these trailers can range from 8 to 10-feet. Some of the larger models do feature a small kitchenette. They are popular because they are easy to store, tow, low cost, versatile and a lot of people like the unique style of them.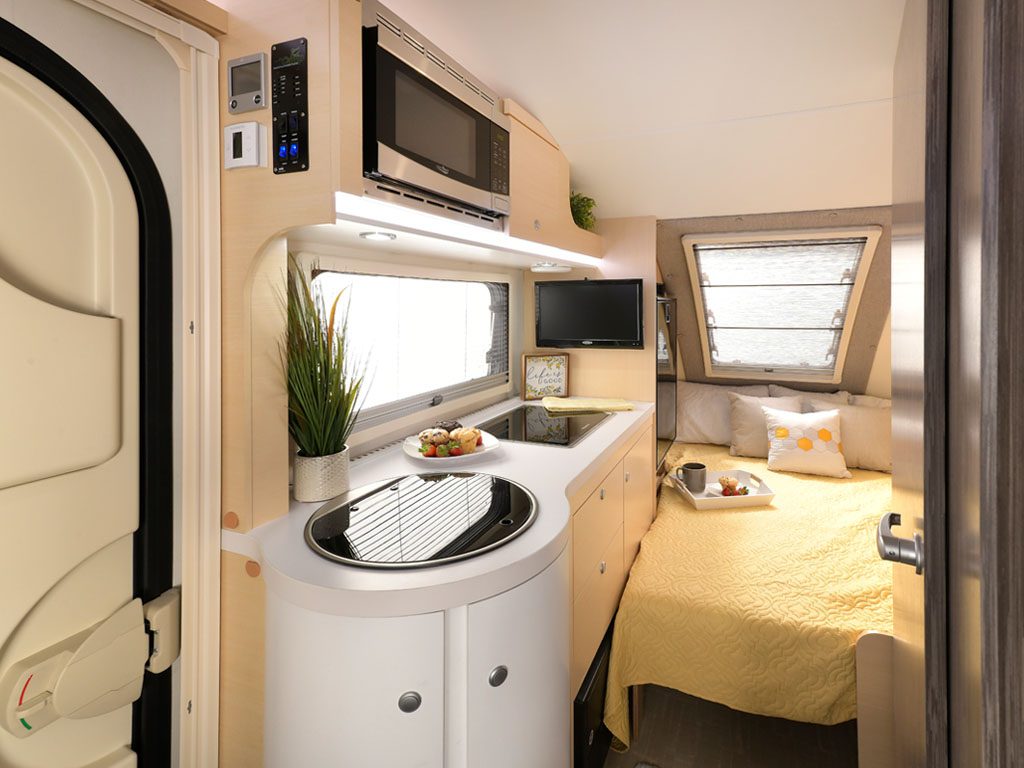 Deciding on what type of RV to purchase is a lot easier when a camper understands the different types of RVs, what the different RVs features, and the type of camping style they are the best fit for. It's important to know upfront how the camper will be used in order to decide what works best.
Additional Resources
If you are interested in a motorhome but not sure what type is the best fit for you, take our quiz Which Type of Motorhome is Right for You.
Have you decided towable RVs are right for your camping style? Check out our comparison guide of travel trailers and fifth wheels here.