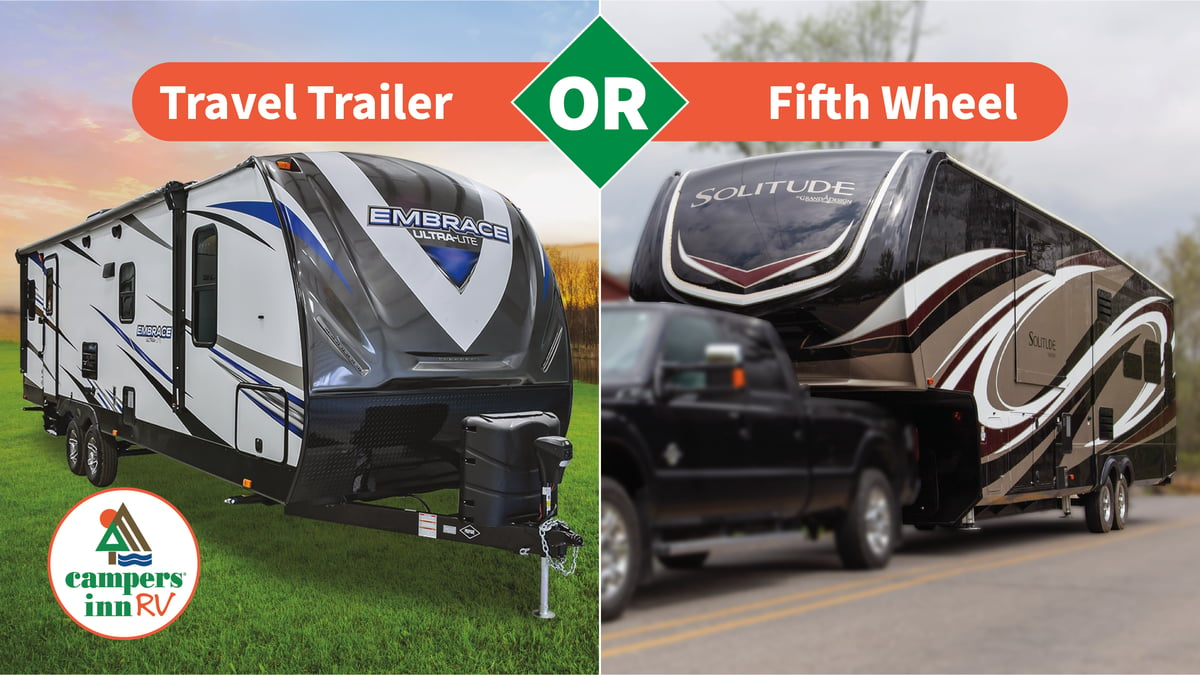 Travel trailers and fifth wheels are the two most popular towable RV varieties available. Both are great choices for families, couples and adventurers, but each has its own unique benefits and trade-offs. If you are deciding between these two options, we have put together a brief guide to help you find what best suits your needs.
Need more information on travel trailers, fifth wheels, pop-ups, toy haulers, truck campers and more? Click to download our Free Towable RV Guide!
Travel Trailers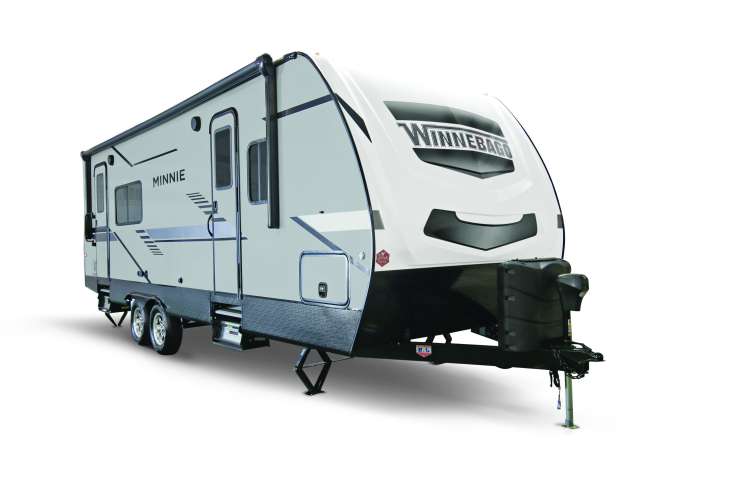 Great for:
Young families
Weekend warriors
Medium- to long-term campers
Boondockers
Travel Trailer Pros:
Affordable, fully-equipped RVs
Great for vacations and weekend adventures
Wide range of styles for every need
Depending on size, can be towed by SUVs, trucks, vans, etc. with proper towing capacity
Travel Trailer Cons:
More susceptible to sway than fifth wheels
Better suited for shorter trips than long treks
Single-level floorplan limits privacy
A travel trailer is an affordable and versatile option for both weekend adventurers and semi-permanent campers. Travel trailers are the most popular RVs on the market, and they offer a wide range of floorplans and styles—from basic, ultra-light models to spacious, multi-slide models that can sleep up to 10.
Depending on their size, travel trailers can be towed by many vehicles, including pick-ups, SUVs, vans and more. They are best suited for shorter trips or longer stays at campgrounds.
Prices range from $10,000 to $60,000+.
Check out Campers Inn RV's selection of new and used travel trailers!
Fifth Wheels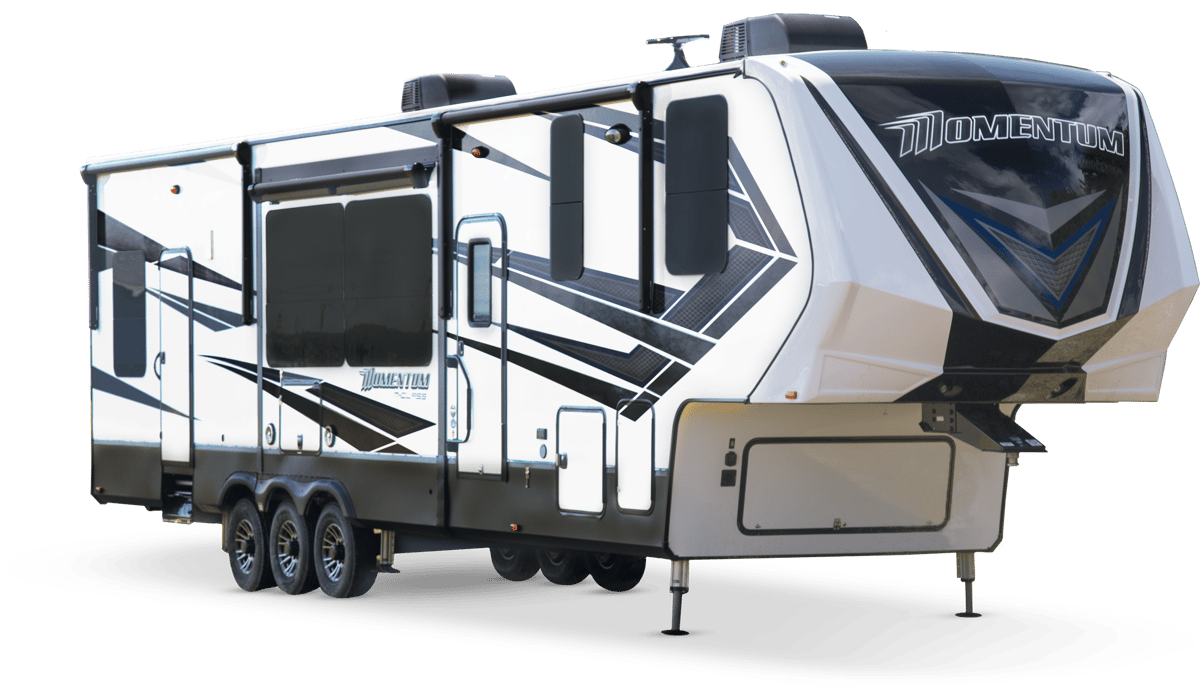 Great for:
Long distance road-trippers
Campground socialites
Larger families
Families with older children
Fifth Wheel Pros:
Superior sway control for longer trips
Spacious interiors with ample headroom
Split-level floorplan for extra privacy
Many luxurious amenities available
Fifth Wheel Cons:
Requires a pickup with special hitch to tow
Can be more expensive than comparable travel trailers
May be too big for some campsites
Fifth wheels are split-level RVs that must be towed by a pickup truck with a special hitch. Typically, a fifth wheel will have a living space/bunk area on the lower level and a private master bedroom that hangs over the truck bed (rear-bedroom options are also available).
Fifth wheels are great for larger families and for those who are interested in maintaining some privacy while camping. The roomy interiors are also perfect for hosting get-togethers with friends and family. They also offer a smoother driving experience with less sway, so they work well for longer trips.
Prices range from $15,000 to $120,000+.
Check out Campers Inn RV's selection of new and used fifth wheels!