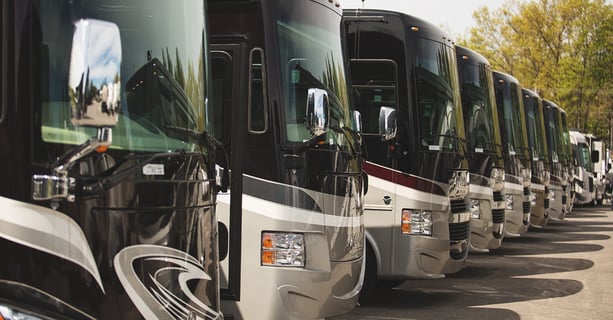 Deciding which class of motorhome is right for you can be a real challenge. You have the luxurious Class A, the compact Class B and the well-rounded Class C. To better understand which class fits your needs and budget, you must first learn what each one has to offer.
Class A Motorhome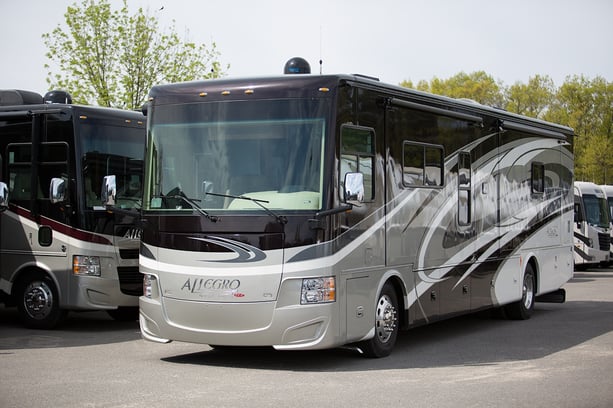 Otherwise known as the king of motorhomes, the Class A is the largest of its kind, and it resembles a rock star's tour bus. As a matter of fact, you will feel like a rock star exploring the country in a Class A motorhome because of its luxurious amenities. This style of motorhome has almost every amenity your home has, including a washer and dryer, king-size bed, full-size fridge, outside entertainment center, and much more! The Class A proves why RVs can be considered a home on wheels.
Class As range in size from 21 feet to a whopping 45 feet. Imagine all the people you could fit in a 45 footer! You can also choose a gas or a diesel model. The price for a Class A motorhome can range from $50,000 to $500,000 depending on the brand and options you choose. However, you can find a used model for much cheaper. Click here to find some of our cheapest used Class A motorhomes.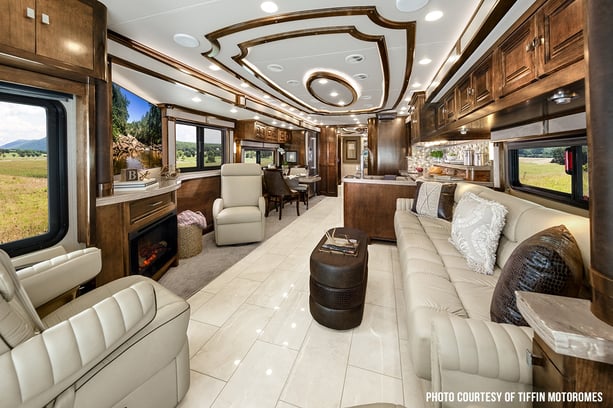 Class As can be for anyone who is looking to live a life of luxury on the road or at a campground. Most commonly, Class A owners are full-timers, those with large families or retired love birds looking to experience every inch of our beautiful country. A Class A would be most useful if you plan to use it year-round or quite a lot in general.
If you are worried about how to run a quick errand or explore outside of your campground, Class A motorhomes are also great for towing a small vehicle. No more worrying about taking down your campsite to leave. Just hop in your tow vehicle and adventure into the unknown.
Class C Motorhome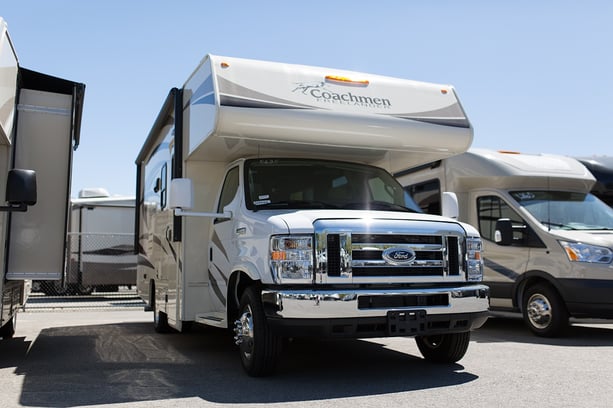 You may be wondering why we are listing the Class C motorhome before the Class B. That's because Class C motorhomes are more popular in the RV world. They can hold more people, and they can be found at a more affordable price point. Class C Motorhomes are built on a truck or van chassis with an attached cab section, while Class Bs are built within the dimensions of a customized van. Essentially, this means that Class Bs are more expensive to make.
Class C motorhomes feature many of the luxuries of your home, but they are easier to maneuver than a Class A. Class Cs are famous for their over-the-cab bunkbed perfect for families or full-timers who hosts guests.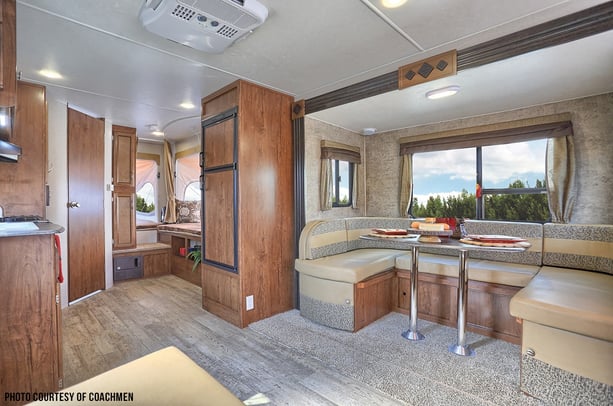 Class C motorhomes range in size from 21 feet to 35 feet and come in both gas and diesel models. Like the Class A, these motorhomes can tow a small vehicle for daytrips while you are camping. The price on these motorhomes range from $43,000 to $200,000 and up depending on the manufacturer, floorplans and options. Campers Inn RV has fantastic selection of used Class C Motorhomes which can be found at a more affordable price point.
Class Cs are a fantastic motorhome for first time RVers, because they offer a more natural driving feel and greater maneuverability. Furthermore, Class Cs are perfect for those who don't have a vehicle strong enough to tow a large travel trailer or fifth wheel. Typically, Class Cs are a good fit for families of 4-6 or a couple.
Class B Motorhome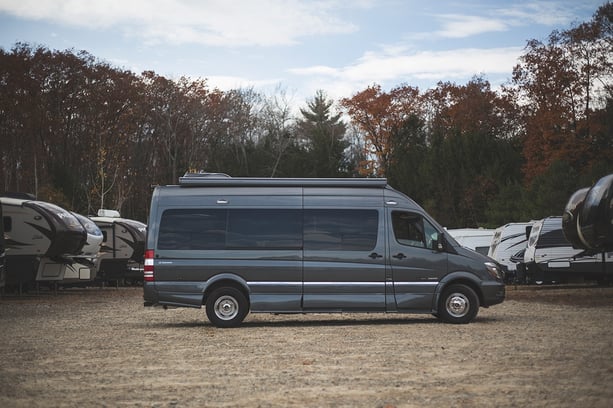 The Class B motorhome, also known as a camping conversion van, includes a raised roof and dropped floor to provide additional headroom. Class Bs are super easy to maneuver due to their resemblance of your average family car. Even though these motorhomes are small, they still offer many of the conveniences that you would find in your own home, such as a kitchen, bathroom, bed and a good amount of storage space. These motorhomes range in size from 16 feet to 22 feet depending on the floor plan, and they can range in price from $60,000 to $150,000 depending on the manufacturer. Class Bs are also available in both gas and diesel.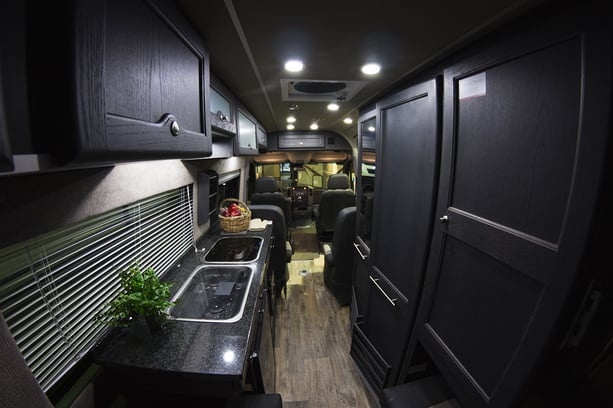 Class Bs are perfect for those who don't need as much space as the Class A and Class C. They are great if you like to pick up and go wherever and whenever, especially if you enjoy spending more time outdoors than in your RV. The Class B motorhome is also ideal for retired couples who enjoy moving from place to place without having to worry about setting up and tearing down. If you enjoy a more minimalist lifestyle, the Class B is for you.