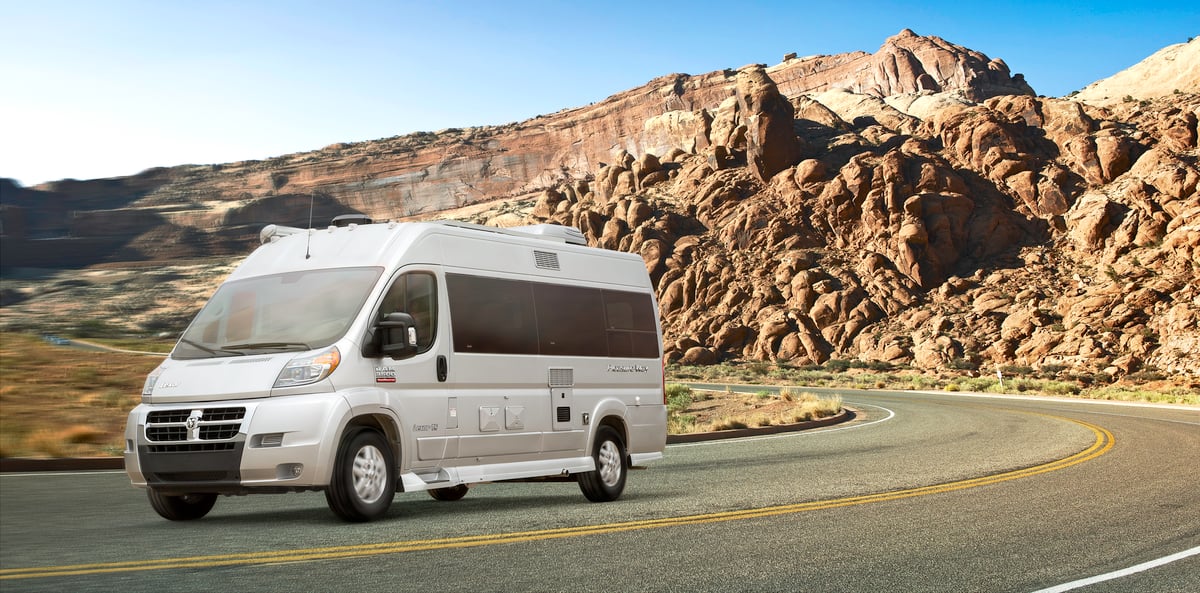 Finding the best RV for you and your goals is important. There are a lot of different types of RVs, brands, and floorplans to consider when you first start shopping and camper vans, or Class B motorhomes, are no different. Ranging in size, floorplans and features, shoppers have a lot more options when it comes to finding the best compact motorhome for their lifestyle, whether they have a full-time travel goal or just weekend camping trips.
Reasons to Choose a Class B Motorhome
Class B motorhomes have better gas mileage and are easier to drive than their counterparts Class A and Class C motorhomes. They are also easier to park in small spaces and easier for pick-up-and-go off-the-beaten-path road trips. It will be easier to navigate rush hour, merge onto highways and pull into your campsite. Because these motorhomes are compact, it is also easier to set up camp and breakdown when it's time to go. And as camper vans become more popular, there are more affordable price ranges and options to fit the various lifestyles of people looking to join the #Vanlife movement.
Class B Van Features
Many Class B RVs come with solar panels, fairly decent sleeping space, wet baths, two-burner cooktops, generators, inverters and more. This type of RV can be gas or diesel depending on preference. If these options are important to you, we'll break down some of the top brands, the sizes, and features to help you decide which one is right for you.
Mercedes Benz Sprinter Chassis Camper Vans
Class B RV manufacturers like Pleasure-Way, Winnebago and Coachmen RV use Mercedes Sprinter chassis for some of their brands. These conversion vans are priced higher and usually use diesel fuel, but they have some extra luxury features like varnished wood cabinets, leather seats, motion LED lighting and more.
Coachmen Galleria - Class B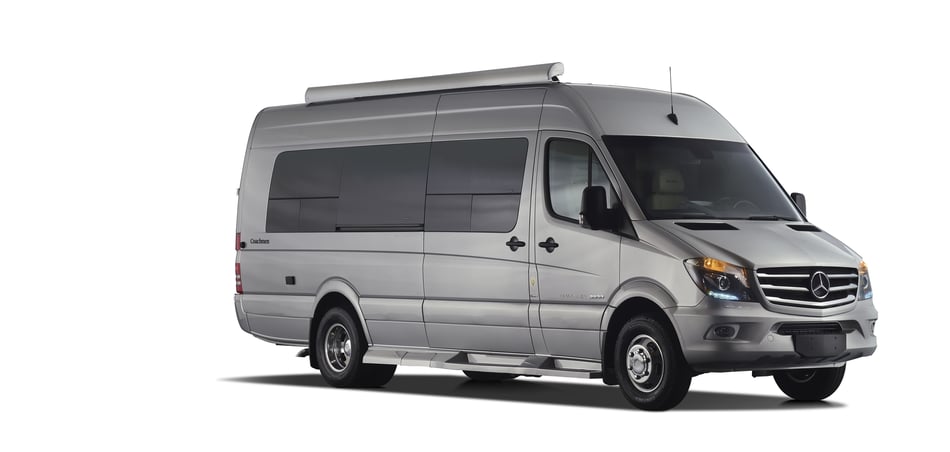 The Coachmen Galleria is 24 feet, 3 inches in length and 9 feet, 9 inches in height. The MSRP starts at $143,254. It comes standard with the cleanest running turbo-diesel engine on the market with great fuel economy. It also comes with a 2,000-watt inverter, Wi-Fi Ranger, 100-watt solar panels, multiple USB charging ports and a power sofa that flips into a bed. Some of its more luxury features include independent kitchen space (gallery), heated side view mirrors, Gen Start and Auto Start features, cruise control, collision avoidance indicator, a backup camera already installed, front window and side airbags, and a 5,000 lb tow hitch. Added package options include the Polar Package Plus - which means you could take it camping in all four seasons. Not just summer!

Pleasure-Way Plateau - Class B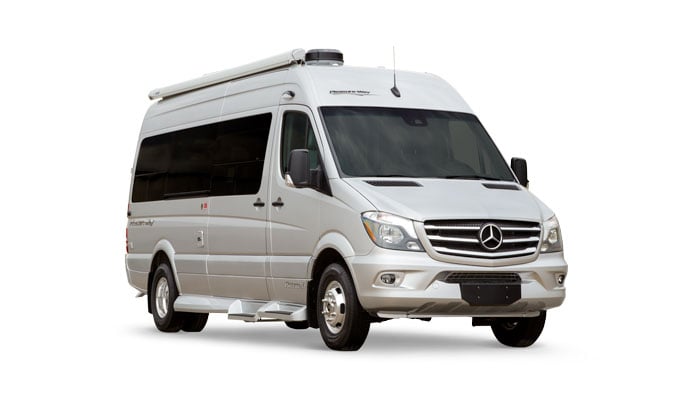 The Pleasure-Way Plateau is built on a Mercedes Benz chassis and is diesel. Pleasure-Way has other models that are gas, but not on the Mercedes Benz Chassis. The length is 22 feet, 9 inches and 9 feet, 8 inches in height. The Plateau starts at $150,735. It features two dining locations - front or back - a power sofa that turns into a bed, pantry-style cabinets and plenty of galley storage. Even an indoor and outdoor shower. The Plateau includes a workspace with privacy shade, USB charging ports, 12V power outlets, and storage cabinets. Also included is a high-definition 7-inch display touchscreen control panel that controls things such as Tank level monitoring, Climate control center w/ thermostat for air conditioning vent, light controls, and more. It has a 2.5KW generator, 2000-watt inverter, and solar panels for when there is no hookup at the campsite.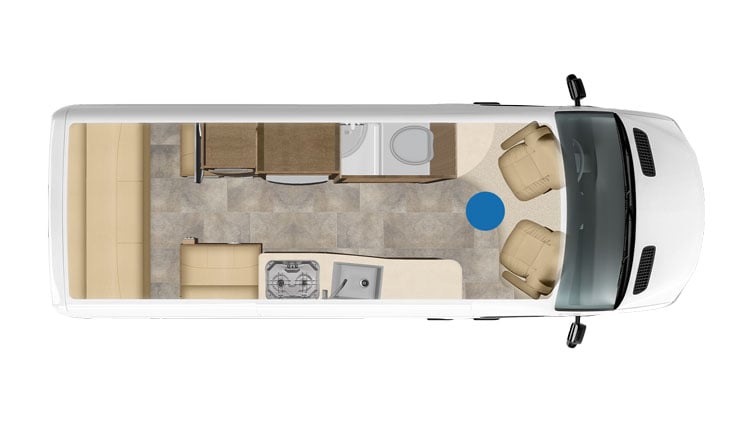 Winnebago Era - Class B

The Winnebago Era Class B motorhome is built on a Mercedes Benz Sprinter chassis and is 24 feet 3 inches in length. Starting at $150,175, it's now available with a 4 Wheel Drive option and has a 3.0L V6 diesel engine. It features flex sleeping, which means you can fold out the couch into either a twin size bed or queen, leather furnishings, an independent gallery with stainless steel appliances and a 3 burner stove, as well as an expandable solar power system, which makes this conversion van perfect for people who like to camp off the grid.

Dodge Ram Promaster Chassis Camper Vans

Camper vans built on the Dodge Ram Promaster Chassis are touted as easy to drive, fuel-efficient, spacious and sturdy. With a 3.6 liter V6 engine and 6-speed automatic transmission, it can handle carrying extra cargo while also having powerful towing capabilities of 5,100 lbs. These vans also have a spacious interior - meaning you don't have to sacrifice what matters to you in a motorhome. You should always double check these features with the manufacturer website to ensure the maximum capacity of the Class B you are considering.
Pleasure-Way Tofino - Class B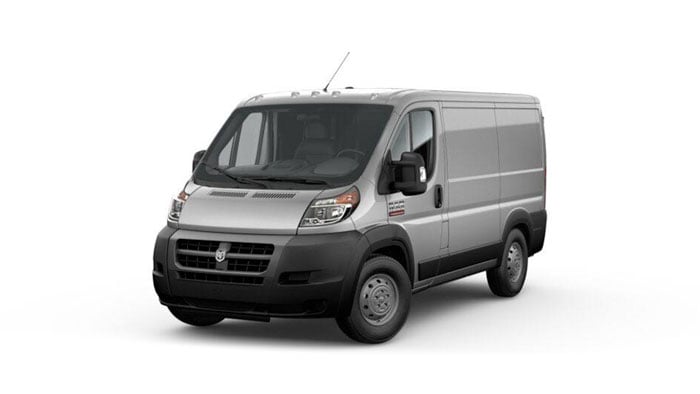 The Pleasure-Way Tofino gas Class B is built on a Dodge Ram ProMaster chassis and the newest brand for Pleasure-Way. It starts at $69,550 and is 17 feet, 9 inches in length and 9 feet, 4 inches in height. Though it's smaller than some other models, it features a pop-up roof with an overhead bunk for added sleeping space, swivel front seats for added seating space, rear and side door roll-up screens, and cutting-edge technology such as solar power, 100Ah Lithium coach batteries, 2000-watt inverter, multiplex wiring and touch screen control pad. Pleasure-Way also has another Class B RV, the Lexor TS, that is built on a Dodge Ram Promaster chassis and starts at 20 feet, 11 inches in length if you are looking for something bigger.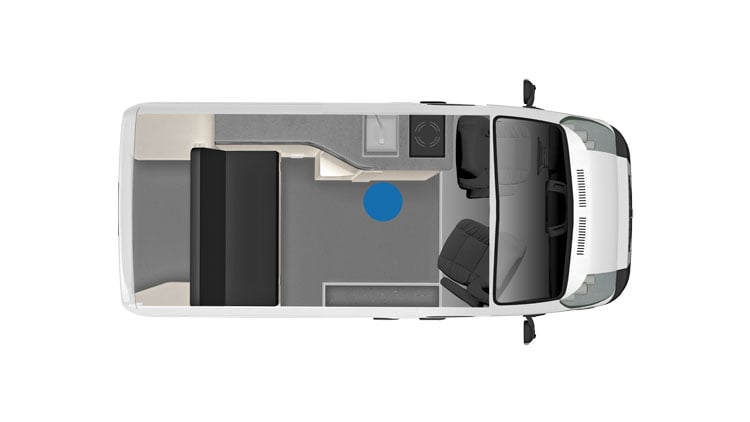 Winnebago Travato - Class B

The gas Winnebago Travato is built on a Dodge Ram Promaster Chassis and starts at $112,907. It's 21 feet long and 9 feet, 4 inches in height. The Travato has some upscale features that most travelers will enjoy, especially people who like to go off the grid. It has a 3.6L V6 engine and has a floorplan well-suited for multiple travelers.
The Travato also carries a 2,800-watt gas generator for power when there are no hookups and a 3,600-watt inverter with 30 amps for all your power needs. With the Flex Bed System, there is extra sleeping space so families can rest comfortably throughout the van with some privacy. There is even an independent kitchen with plenty of cabinets and overhead storage space throughout.

Midwest Automotive Design Legend - Class B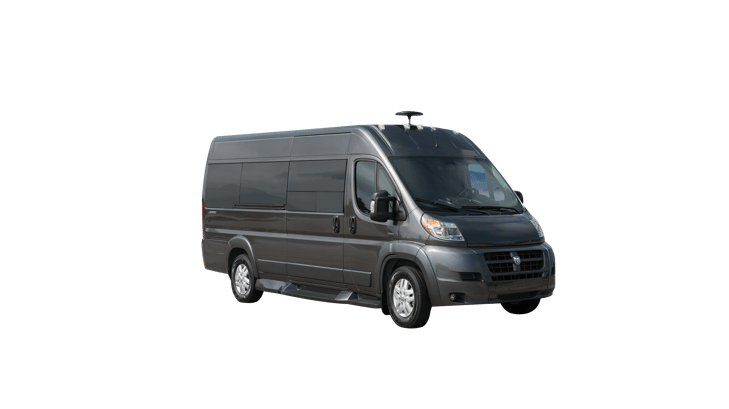 The gas Midwest Automotive Design Legend is also built on a Dodge Ram Promaster. It starts at $115, 785 and is a fairly spacious Class B motorhome. With standard features of a power awning, rear hitch and back-up camera system, it also has a 100-watt rooftop solar charging system, a 2000-watt inverter, a three-person power lounge sofa in the rear with seatbelts, plus two smaller sofas along each side of the van offering quite a bit of space and seating for large family road trips.

Ford Transit Chassis Camper Vans
The Ford Transit Chassis is similar to the Dodge Ram Promaster. With similar towing capabilities and large cargo weight capacity, some models may feature more horsepower and torque than the Dodge Ram.
Coachmen Crossfit - Class B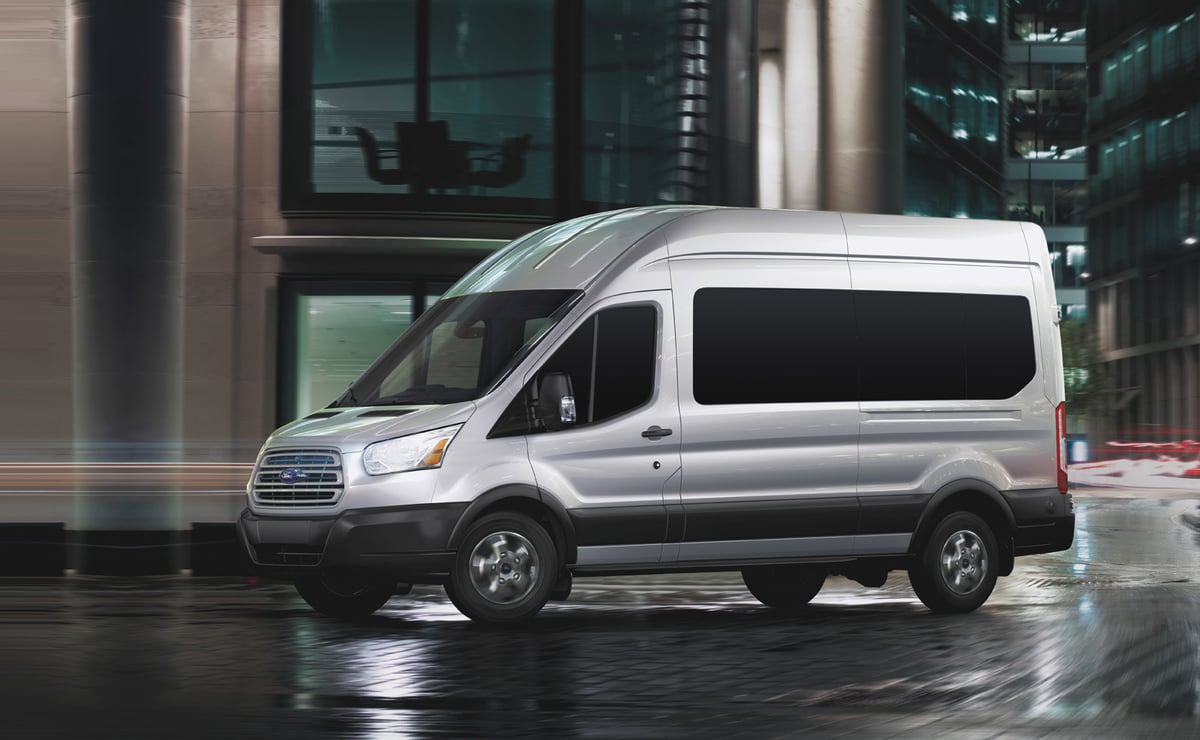 The Coachmen Crossfit is built on a Ford Transit chassis. It's a little over 22 ft in length and is 9 feet, 11 inches in height. It starts at $128,826. It comes with a 100-watt solar panel, 2.8KW generator, a backup camera, and a 3.7L V6 gas engine. The rear power sofa has space for two to sleep, there is a wet bath and a galley kitchen with a two burner stove to cook while traveling. It also has seating and seat belts for five - perfect for road trips with family and friends.

Conclusion - Class B Motorhomes
Conversion vans do pack a lot of features and convenience in small space making them a great way to travel and see the country. Families who like to pick up and go on short trips or people who like to travel on their own can see the country easily and not feel overwhelmed by driving a large vehicle in unknown places.
To view all types of Class B motorhomes available, start your shopping journey here. Not sure what you need? Take our What Type of Motorhome is Right for You quiz to help you discover what RV is right for your lifestyle.