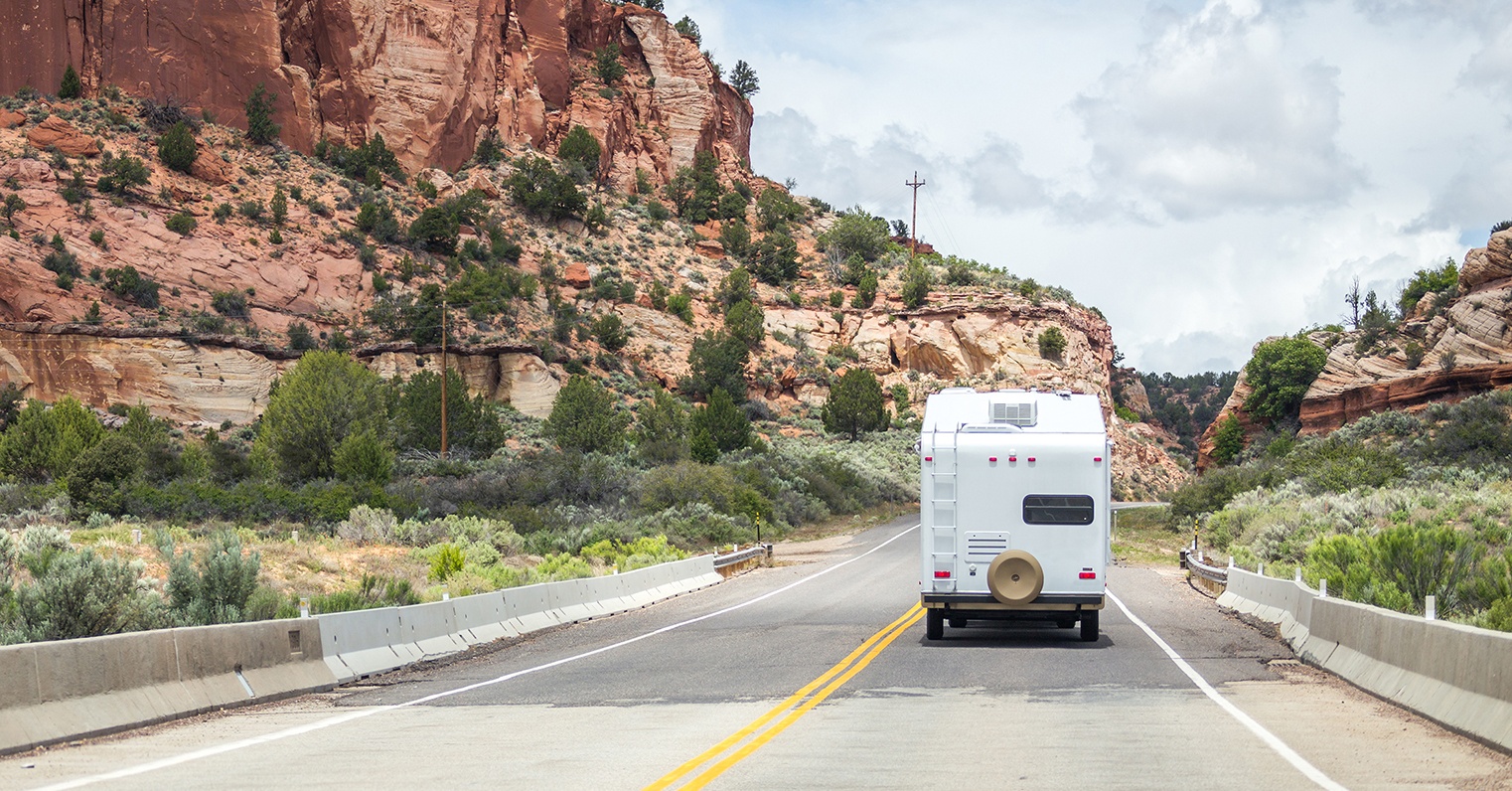 When the rest of the country starts bundling up for a long winter, savvy RVers pack up their campers and travel south.
Arizona, especially the southern part of the state, has become one of the top destinations for snowbirds. Its mild winter temperatures, low humidity and stunning landscapes make it the perfect place to escape the cold and snow.
If you are planning your snowbird itinerary, check out these five amazing, RV-friendly destinations:
Mesa, Arizona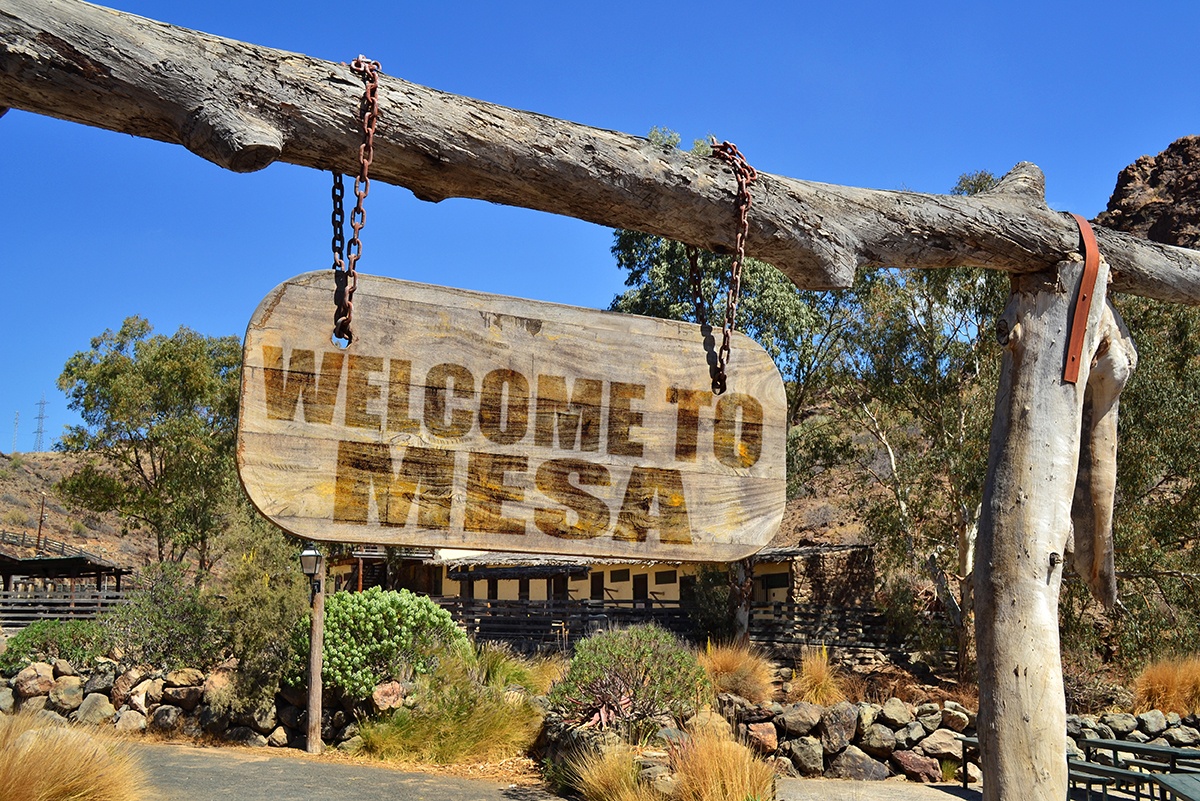 Arty and hip
Shops and boutiques galore
Wild West landscapes
Mesa, Ariz., is a hip, cultural hotspot east of Phoenix. The city is famous for its public art, and the downtown area features over 200 statues, as well as plenty of galleries and fine dining restaurants. The Mesa Arts Center is an architectural showpiece, and it features year-round performances, concerts and exhibitions. Fashionistas can browse the downtown boutiques and explore the high-end shops in the open-air shopping center, Village Square at Dana Park.
Outdoorsy RVers will love hiking the Superstition Mountains or paddle boarding on Saguaro Lake. Travel back to the Wild West by taking a horseback ride through the Sonora desert, and enjoy a hot air balloon trip for a birds-eye-view of the Southwest.
Click here for RV parks near Mesa
Yuma, Arizona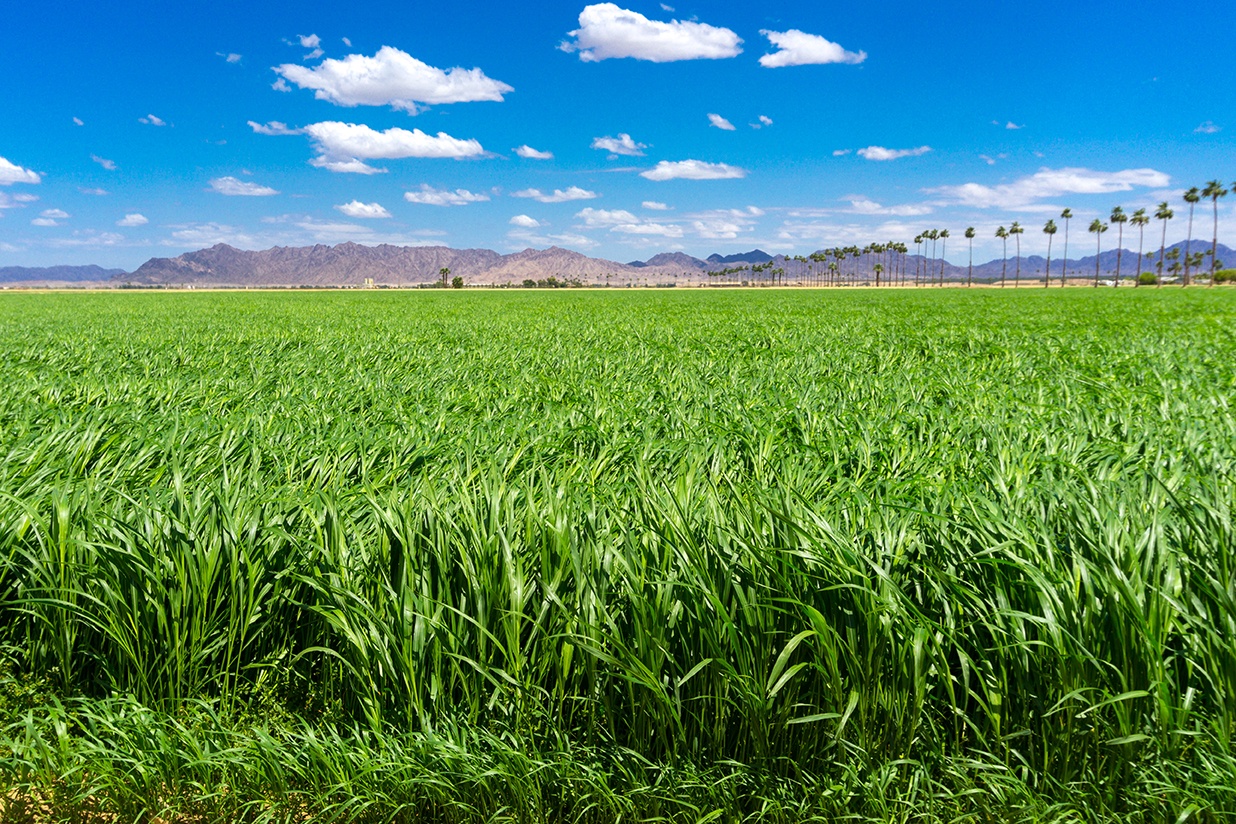 Sunniest place on earth
Large snowbird population
Quick trip to Mexico
If you are looking to escape the darkness of winter, then you couldn't find a better place than Yuma, Ariz. The city is tucked away on the border of California and Mexico, and it has been named the sunniest place on earth. The population doubles with snowbirds and retirees in the winter, so you'll find a large RV community to enjoy the sunshine with.
During your stay, you can try your luck at four nearby casinos or improve your swing at the local golf courses. Yuma is also a short hop to tourist-friendly Mexican towns, like Los Algodones, which offer shops, restaurants and medical services like dentists and opticians. The Bureau of Land Management operates nearby long-term visitor areas for those who enjoy boondocking and free camping.
Click here for RV parks near Yuma
Lake Havasu City, Arizona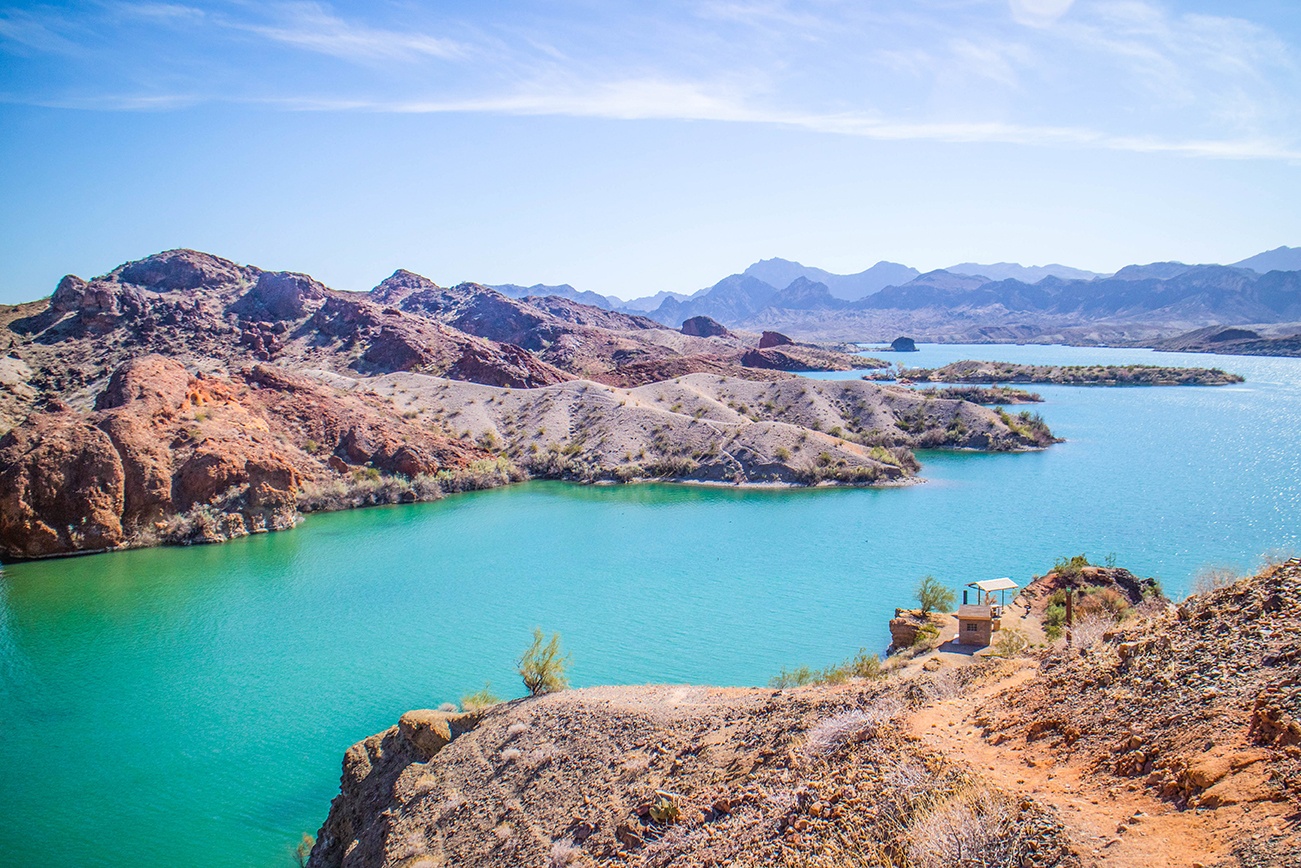 Lakeside beaches
Freshwater fishing
Original London Bridge
If you dream of spending the winter sunbathing on a beach, land-locked Arizona might seem like an odd choice. Yet, Lake Havasu City sits on a large reservoir on the California border and snowbirds love to come here to relax by its sunny shores.
Lake Havasu City is a prime location for freshwater fishing and anglers can cast for trophy-sized bass, carp, redear sunfish and more. If you aren't interested in fishing, you can enjoy the lake by boat, kayak or paddle board. The city hosts many events during the season, including Winterfest in February, as well as fishing tournaments, concerts and car shows. You can even take a trip "across the pond," and visit the original London Bridge, which was purchased and shipped to Lake Havasu City when the bridge was replaced in 1968.
Click here for RV parks near Lake Havasu City
Quartzsite, Arizona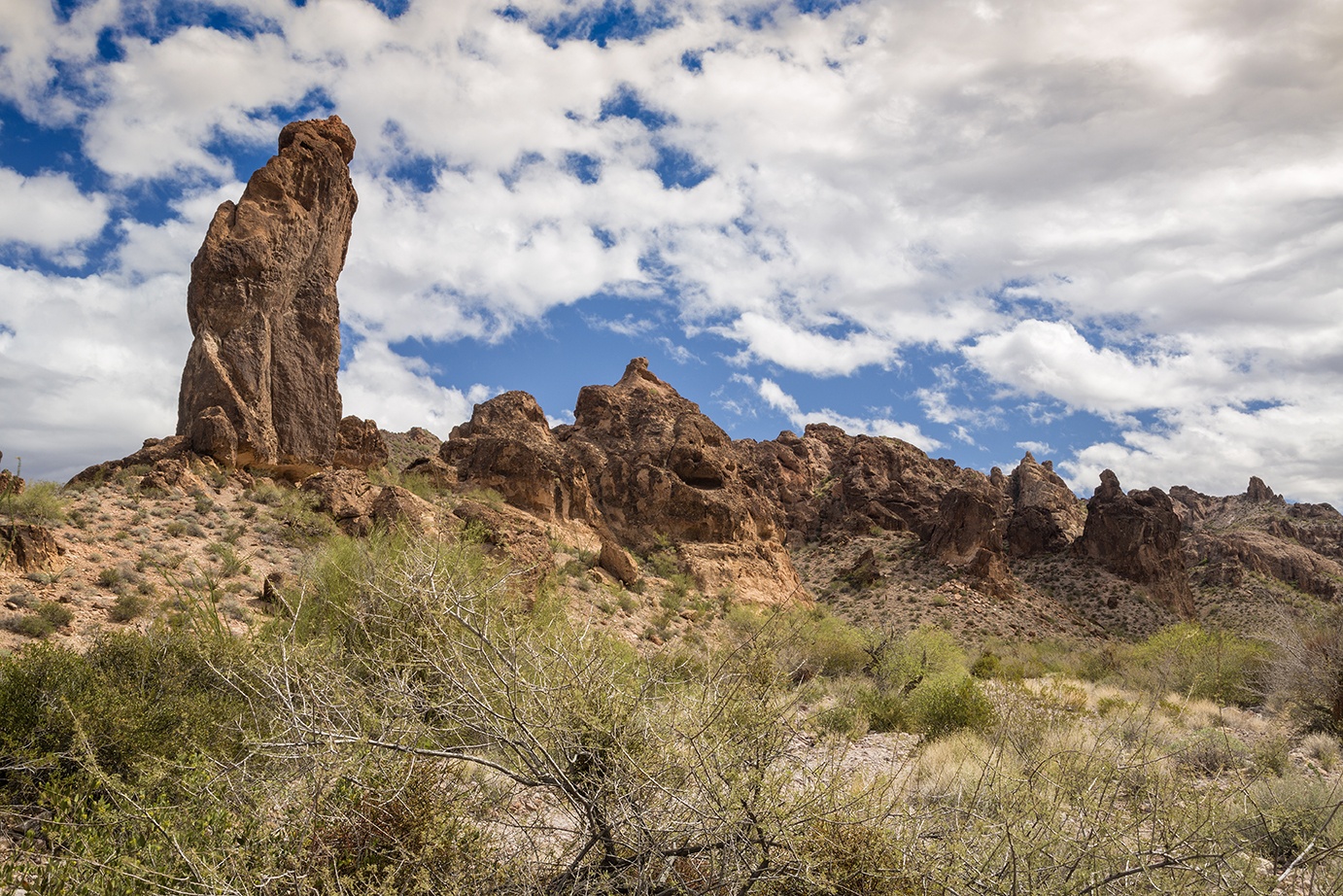 Huge RV community
Plentiful boondocking opportunities
Giant RV show and flea markets
Quartzsite, Ariz., is the definitive destination for a true RV snowbird experience. Every winter, the sleepy desert town transforms into a bustling RV city with campers from all over the country. The migration centers around the massive Quartzsite RV Show in January which hosts over 250 exhibitors and vendors. Shoppers can also scour the flea markets and mineral shows that occur throughout the season.
While the town features several RV parks with hookups, visitors often embrace the opportunity to boondock on the free or inexpensive Bureau of Land Management camping areas surrounding the town. Since almost everyone around is RVing, you can spend the season with a strong and active community of fellow nomads who love the lifestyle as much as you do.
Click here for information RV parks and BLM camping near Quartzsite
Tucson, Arizona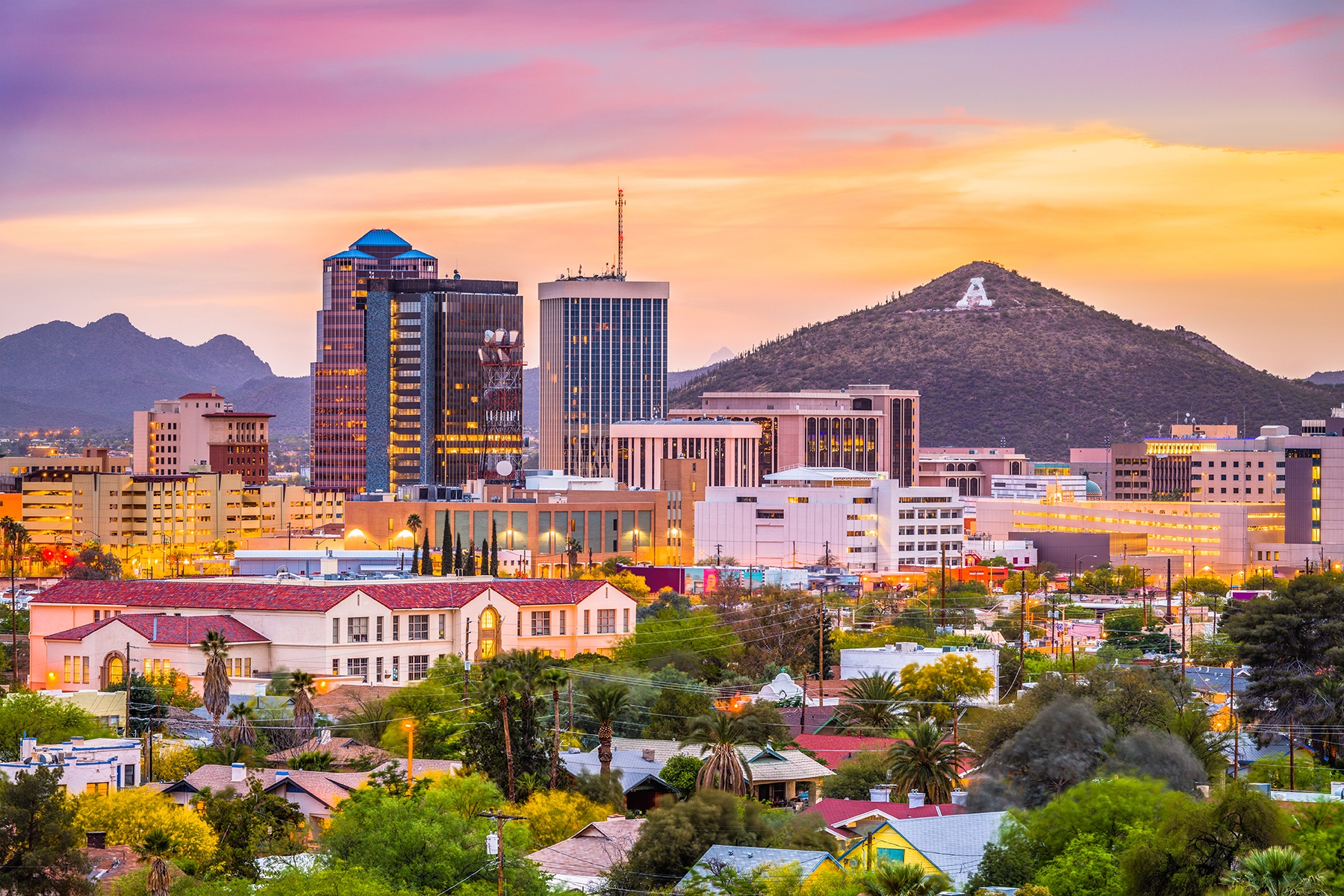 Incredible outdoor adventures
Saguaro National Park
World-renowned Mexican cuisine
Tucson, Ariz., is the state's second biggest city, and it is surrounded by magnificent desert landscapes and unspoiled wilderness. Straddling the city, Saguaro National Park is home to the towering and iconic saguaro cacti. Hikers can explore the Santa Catalina Mountains, and those who want a touch of winter can ski the slopes of Mount Lemmon Ski Valley.
If you need a break from the sun, roll the dice at the two casinos in town. If you are a foodie, pull out your biggest bib. The city is world famous for its Mexican and Southwestern cuisine, and it was named the first "City of Gastronomy" in the US by the United Nations Educational, Scientific and Cultural Organization (UNESCO).
Click here for RV parks near Tucson
Are you planning on snowbirding on the East Coast? Read our blog about the Top 5 Snowbird Destinations in Florida and check out our 4 Quick Tips for First-Time RV Snowbirds.
Are you planning any last-minute summer adventures? Download our free e-book, 6 Epic US Road Trips!