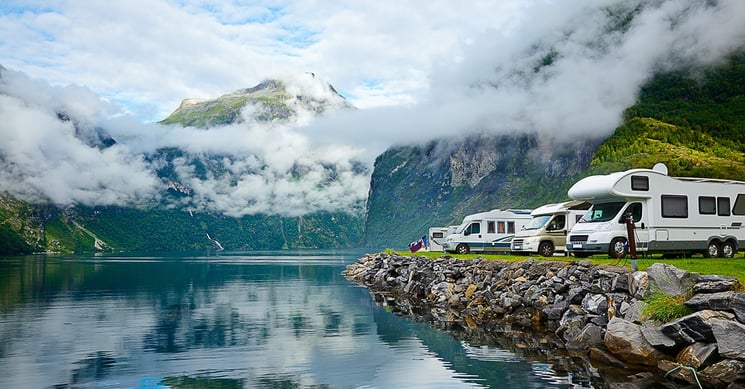 These 4 quick tips will help you first-time RV snowbirds effortlessly soar down south for the winter.

Snowbirding in your RV is like a journey to a vast, forgotten world, where the sun is warm and the trees, plants and wildlife flourish. It's this vivid landscape you have longed for since the winter arrived. If you're feeling the winter blues and are looking for a change, start preparing to snowbird today!

A successful snowbirding journey always begins with advanced planning and research. In order for your trip to be a success, here are some helpful tips to prepare you for a fun and sun-filled winter season.

1. Deciding on a destination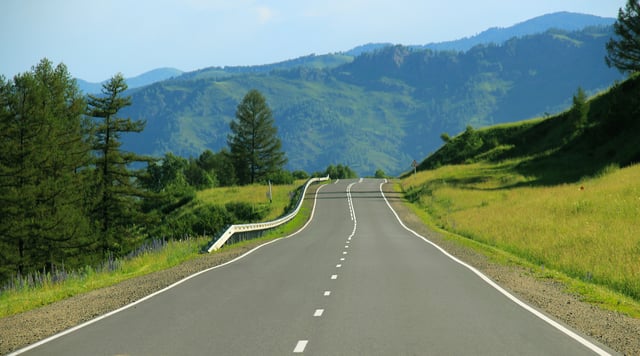 Choose a destination that reflects your personal lifestyle standards and budget requirements. Check out this handy gas calculator from KOA to help you estimate the fuel cost to and from your desired destination. Two of the most popular snowbird destinations are in the Southeast (Florida, Georgia, South Carolina) and Western states (California, Arizona, Texas). Consider the pros and cons of these popular destinations.
Example: Is heading out west or southeast too far and over your budget? Would you rather have the humidity of the Southeast or the cooler nighttime temperatures of the West? Would you prefer coastal crowds or the more isolated inland landscapes?
These are the types of questions you need to consider before deciding on your destination. Think about what your ideal climate and environment is and go from there. Remember, during this journey you will be mobile so if your set destination doesn't suit you well, there are always other places to snowbird. With this being said, coming up with a couple of backup destinations is a good idea.
2. Preparing your tow vehicle and RV
Your tow vehicle and RV need to be in tip-top shape before you set off to snowbird. If both are not inspected properly, you may go from graceful snowbird to sitting duck when you're stuck on the side of the highway. Here is a checklist to make sure your tow vehicle and RV are inspected properly:
Even if you are handy with trucks, bring your tow-vehicle to a local auto shop to have it inspected before departing (You may have missed something!).
Take your RV into a local service center to have its tires, brakes and axle bearings inspected.
Add some tank cleaner to your RV's waste tanks.
Clean out your RV of any items that you won't need to create a lighter travel.
Check to see if your RV's air conditioning is working properly.
3. Winterizing your home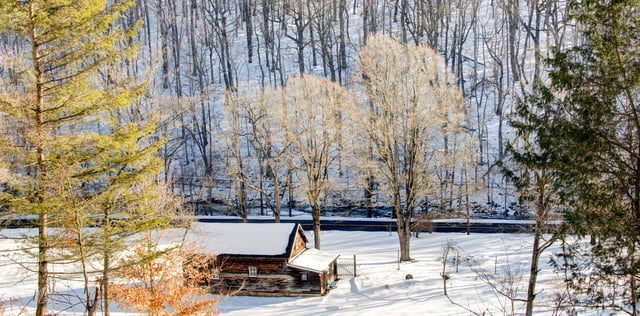 Depending on how long you snowbird for, you'll need to make the proper adjustments to your home before you leave. You may choose to winterize your home or to leave your systems running and hope for the best (knock on wood). Winterizing your home would include turning off your heating system and draining your plumbing.
In addition, your home will need a pair of eyes watching it from time to time to prevent break-ins or vandalism. You may want to notify local police that your home will be vacant and have a friendly neighbor keep an eye on it. One cool trick you can do yourself is to purchase variable light timers to increase the appearance that your home is regularly occupied. Also, you will need to have your mail held at your local post office or use a dedicated mail forwarding service for RV'ers.
4. Packing
A great way to make sure you have everything you need for your snowbird journey is to create a checklist. The specific items on your list will vary from person to person, but we have created a list of some standard supplies you can use as a starting point.
Clothing (Warm and cold)
First aid medicine kit
RV housewares (dishware, garbage bags, cleaning supplies, fire extinguisher, batteries, flashlight, etc.)
Entertainment (iPod, laptop, books, boards games, etc.)
Destination-Specific items (hiking gear, sporting goods, fishing poles, etc.)
Non-perishable Food
Remember, just because you're fleeing the cold climate, doesn't mean you shouldn't bring warm clothes. During your trip down south you could encounter frigid weather. Temperatures in southern regions are known to dip into the 30s and 40s during winter nights. Also, consider the bad weather you could encounter on your trip back up north in the springtime. Always prepare for the worst and hope for the best!
Want to learn ways to go green while you snowbird down south? Check out our blog post on

best practices for green RV travel!