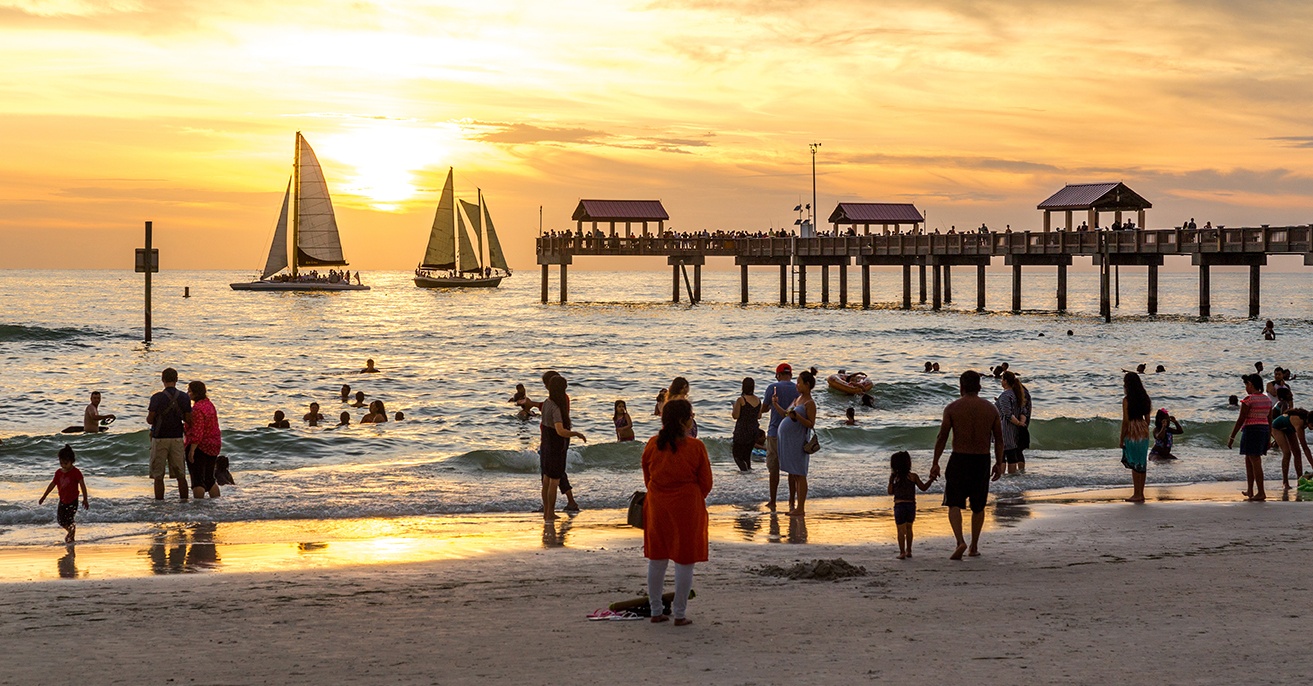 Are you looking for a warm place to fly away for the winter? RVing snowbirds from all over the country love to flock to Florida when summer ends.
From September to April, the Sunshine State sees average high temperatures of 60°F and above. While the rest of the country shivers, Floridians continue to fish, play golf and soak up the sun.
If you are planning your winter escape, check out our Top 5 Snowbird Destinations in Florida for RVers.
Destin, Florida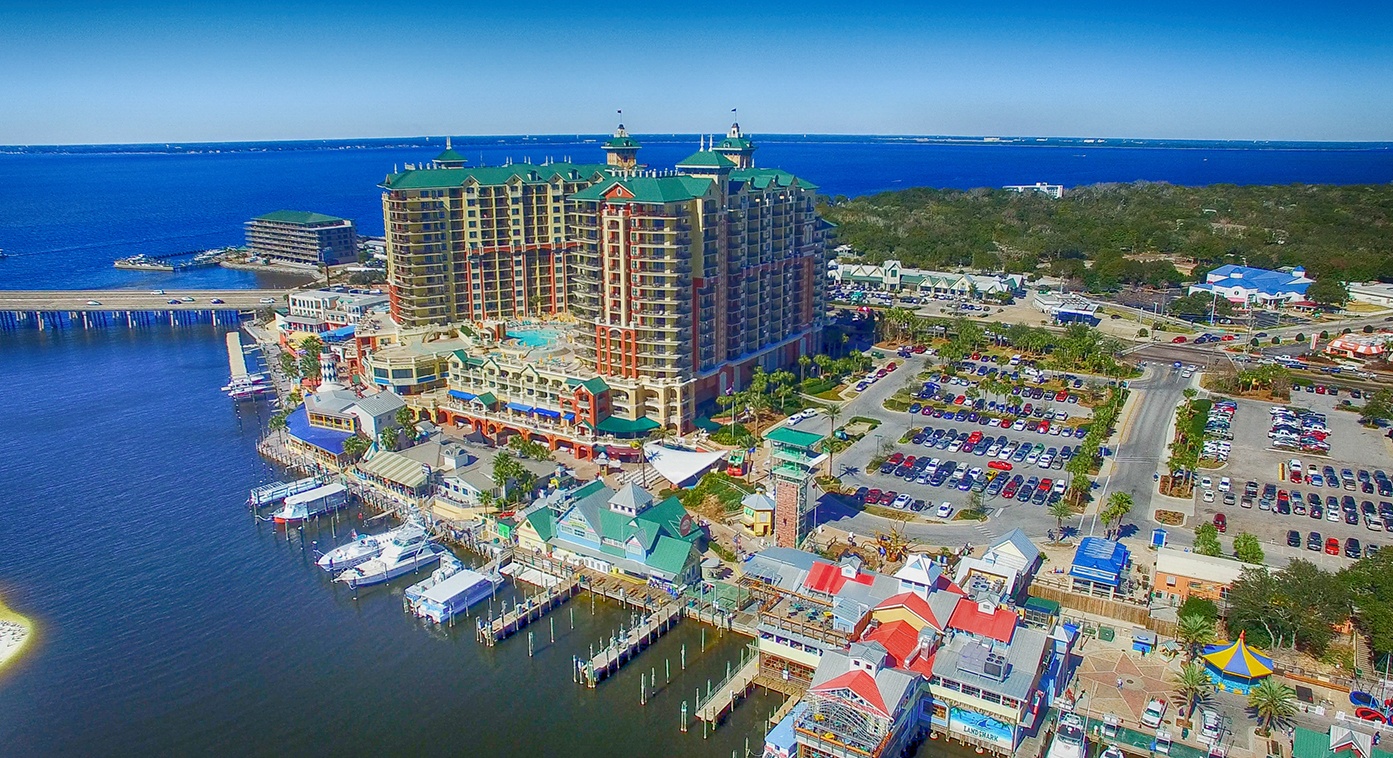 Deep sea fishing
Sugar white beaches
Top-rated golf courses
Destin is a tourist hotspot on Florida's Emerald Coast. While the Panhandle city can be colder than other snowbird destinations, it is regarded as one of the top deep sea fishing locations in the country. In fact, it is known as "The World's Luckiest Fishing Village." Visit during the month of October to compete in the annual Destin Fishing Rodeo and snag king mackerel, grouper, blackfin tuna and more.
Destin is also beloved for its remarkable natural beauty. The city sits on a peninsula between the Gulf of Mexico and Choctawhatchee Bay and its beaches are so white they look like sugar. Golfers will also find incredible courses in Destin and nearby towns.
RV Campgrounds:
Space Coast, Florida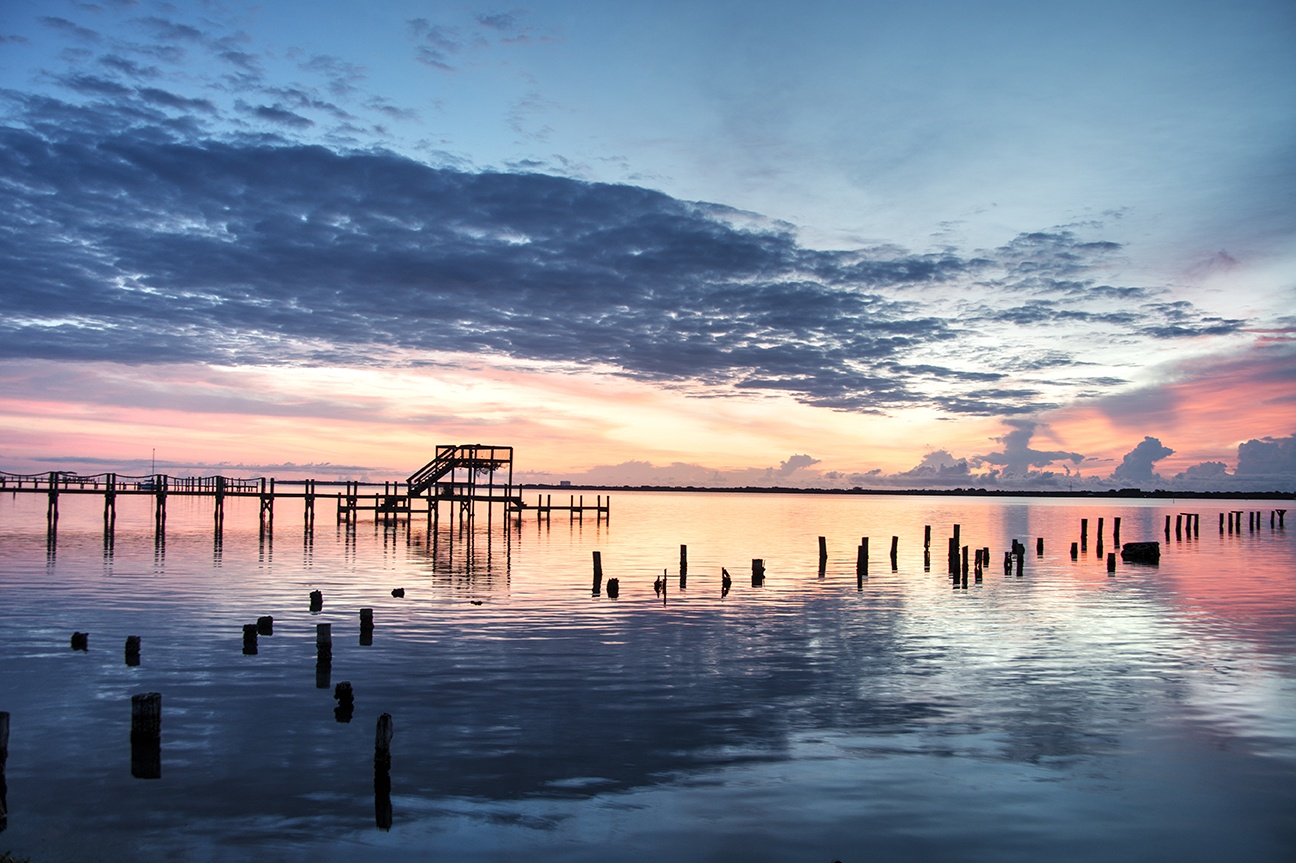 Central location
Abundant natural beauty
Numerous RV parks
Florida's Space Coast is a stretch of shoreline in the center of the state where NASA launches flights into outer space. It is also home to some of the state's best places to camp. Numerous RV parks dot the shores of the Indian River from Titusville down to Palm Bay, as well as on the Atlantic coast along Route A1A. The area abounds with opportunities to explore wildlife, like the Merritt Island National Wildlife Refuge and the Cape Canaveral National Seashore.
The Space Coast's central location makes it a great home base to enjoy other Florida attractions during your stay. Daytona Beach and Orlando are less than an hour's drive away, so snowbirds can easily take a day trip to the boardwalk or Disneyland.
RV parks
St. Petersburg-Clearwater, Florida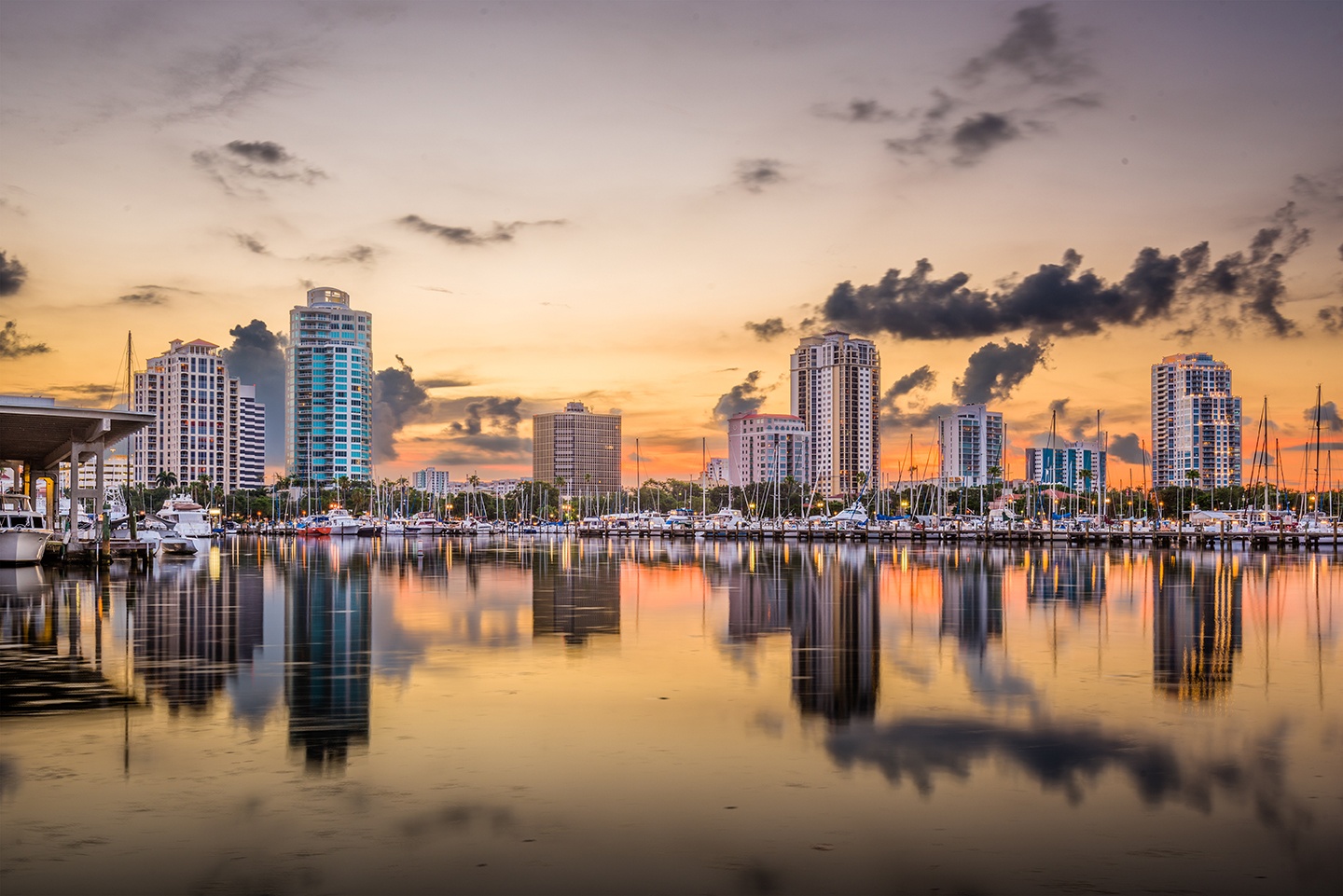 World-famous beaches
Hip atmosphere
Year-round sunshine
The cities of St. Petersburg and Clearwater lie on the Pinellas peninsula between the Gulf of Mexico and Tampa Bay. This area is renowned for its sunshine, joyful and trendy atmosphere and top-rated beaches. The area features popular festivals in the fall and winter, including the Clearwater Jazz Holiday, John's Pass Seafood & Music Festival and the Clearwater Sea Blues Festival.
Clearwater Beach has been named as TripAdvisor's Top Beach in the US for 2018, and its pristine white sand is a consistent favorite for snowbirds. The Clearwater Ferry makes transportation easy and reduces the stress of finding a place to park your RV at the beach.
RV parks
Naples, Florida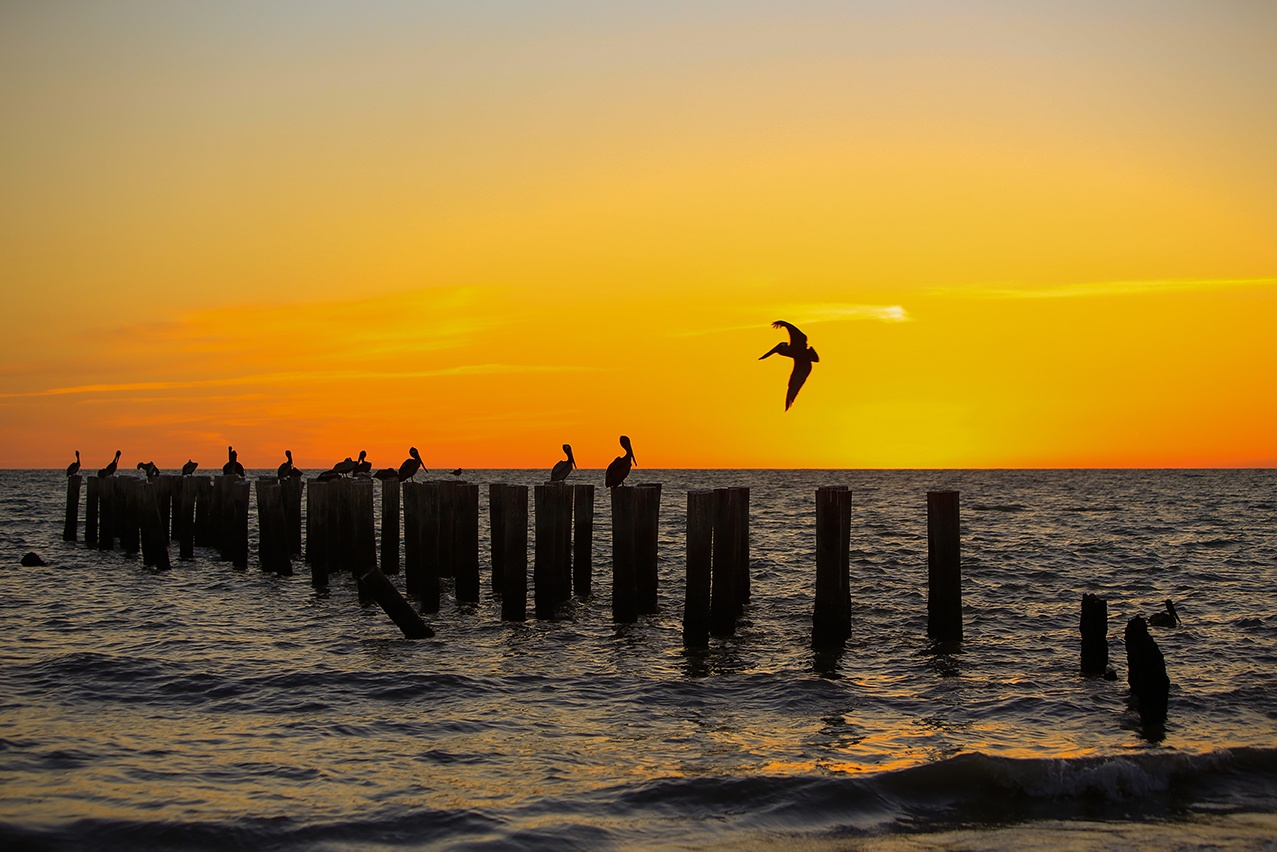 High fashion
Fine dining
Nearby wilderness excursions
Naples, Fla., is on the southern tip of the state facing the Gulf Coast. The city is famous for its chic shopping districts and fine-dining opportunities. Stroll down Fifth Avenue South to shop for high-end fashion, jewelry and home décor. Head over to historic Third Street South to browse art galleries or indulge in haute cuisine. After supper, watch incredible performances of top musicals and plays at the Naples Players theater.
Just a few miles down the road, snowbirds can relax on the tropical getaway of Marco Island. Or, if you are looking for more adventure, explore Everglades National Park, a unique undeveloped wilderness that is home to alligators, manatees, Florida Panthers and a huge variety of birds.
RV Campgrounds:
Florida Keys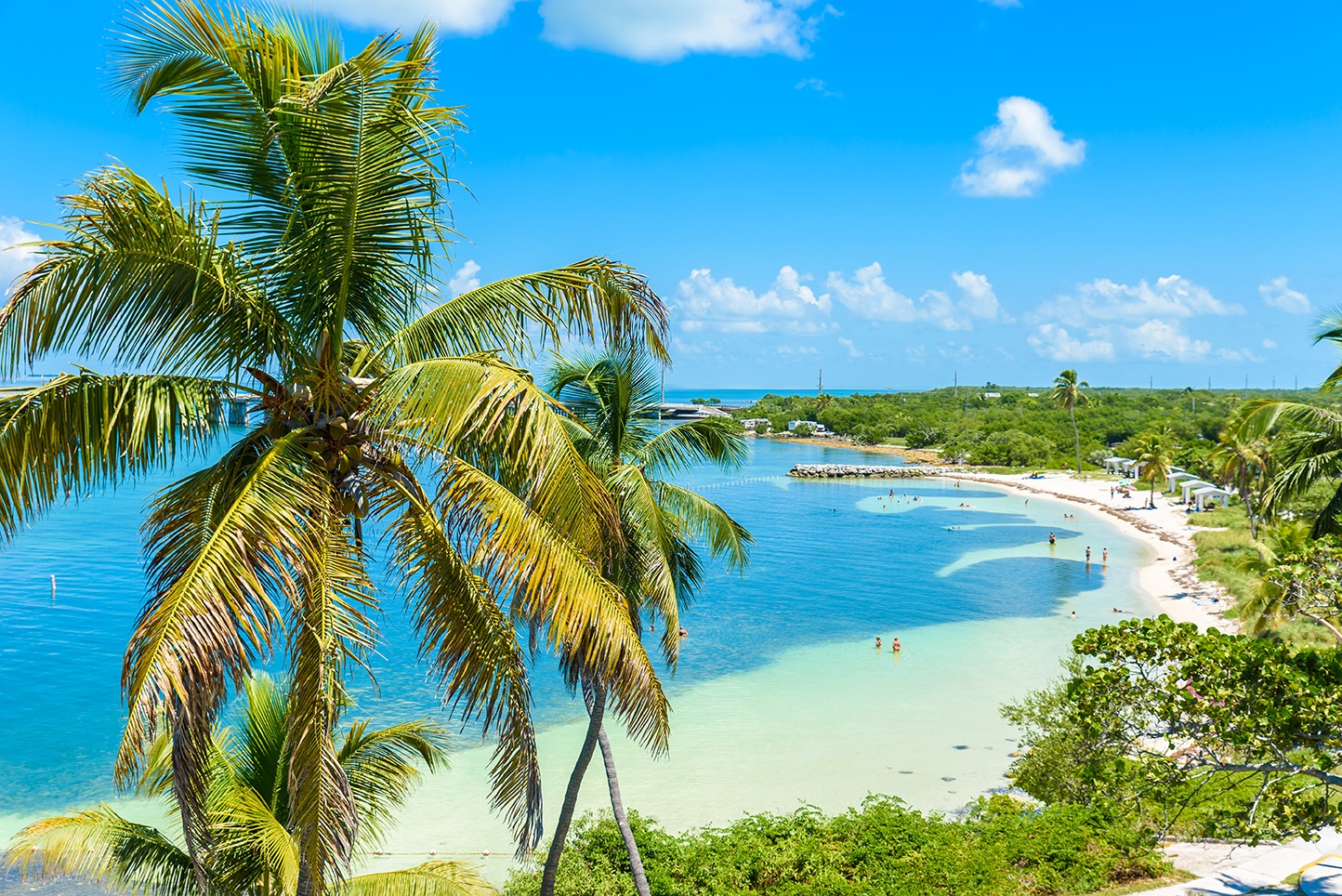 Excellent fishing
Tropical islands
Eclectic vibe
The Florida Keys are an archipelago of tropical islands far away from the hustle and bustle of the mainland. Snowbirds can enjoy fishing for big game fish, snorkeling in the coral reefs, hiking in native ecosystems and, of course, soaking up the Florida sun.
The archipelago's most popular city, Key West, is famous for its eclectic and off-kilter vibe. Nature lovers can visit outdoor paradises like Bahia Honda State Park and Long Key State Park. Once you get there, you'll learn why so many people fall in love with the Keys.
RV parks
Are you planning your first snowbird adventure? Check out our blog, 4 Quick Tips for First-Time RV Snowbirds.
Keep you RV neat and tidy on your snowbird adventures with our free guide to DIY RV organization tips!