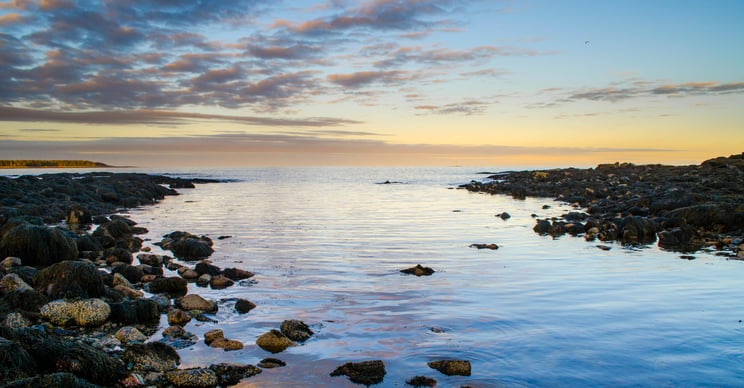 There's nothing more romantic than watching the sun set with your partner. Yet, because the sun sets in the west, finding the perfect location can be a challenge on the East Coast.
To help, we've scoured the map and identified four beautiful, westward-facing destinations with nearby campgrounds. Start making plans with your special someone for a cozy and colorful RV adventure!
1. Acadia National Park, Maine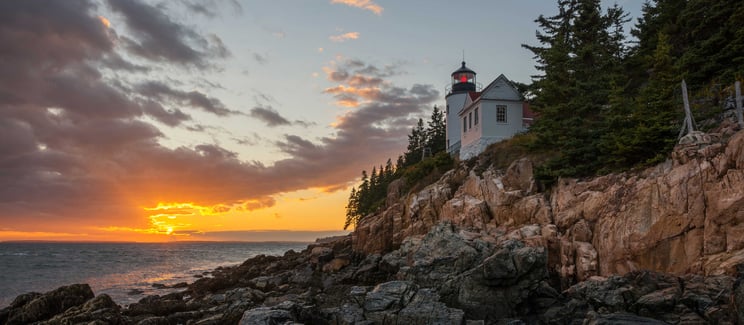 Acadia National Park is located on Mt. Desert Island on the coast of Maine. Visitors from around the world are drawn to the park for its stunning views and rugged coastline.
For the best sunsets, hike or drive to the top of Cadillac Mountain, the park's highest peak. Or, you can visit the west side of the island which includes the iconic Bass Harbor Head lighthouse, along with hiking trails out to the seashore.
Camping:
2. Race Point Beach, Provincetown, Massachusetts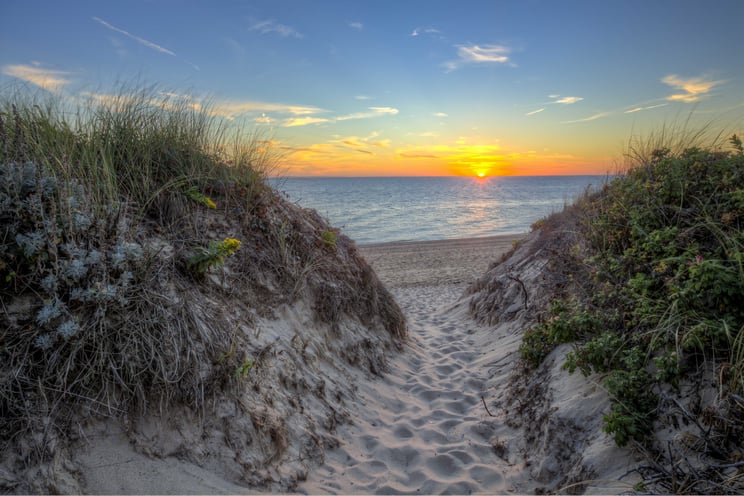 Race Point Beach lies at the very tip of Cape Cod as it curls back towards the mainland. The beach is a piece of the long, sandy Cape Cod National Seashore that begins over 35 miles to the south.
It is a popular sunbathing spot, so plan to spend a leisurely day relaxing in the sun as you wait for it to set. At night, head into town and enjoy a delicious seafood dinner.
Camping:
3. Jockey's Ridge, Nags Head, North Carolina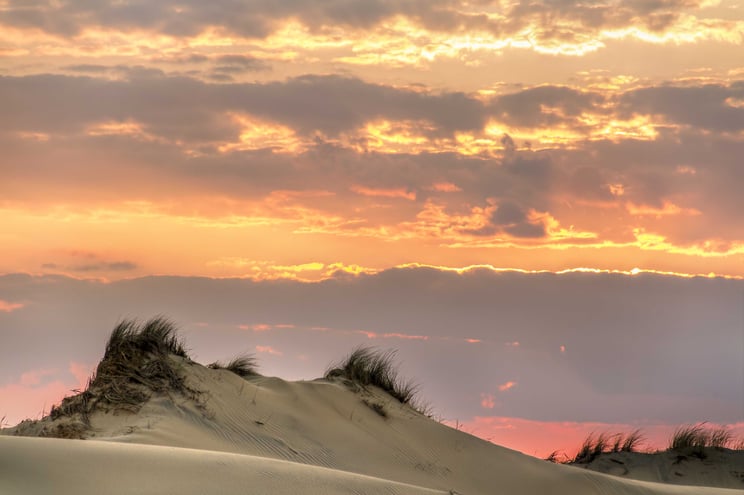 Jockey's Ridge State Park is a unique recreation area that features the tallest sand dunes on the East Coast. It is located in Nags Head on North Carolina's Outer Banks.
During the day, visitors can enjoy hiking, kite-flying, hang-gliding and other outdoor activities. In the summer, the park stays open until 9:00pm, so sunset-seekers have plenty of time to climb a dune and watch the show.
Camping:
4. Panama City Beach, Florida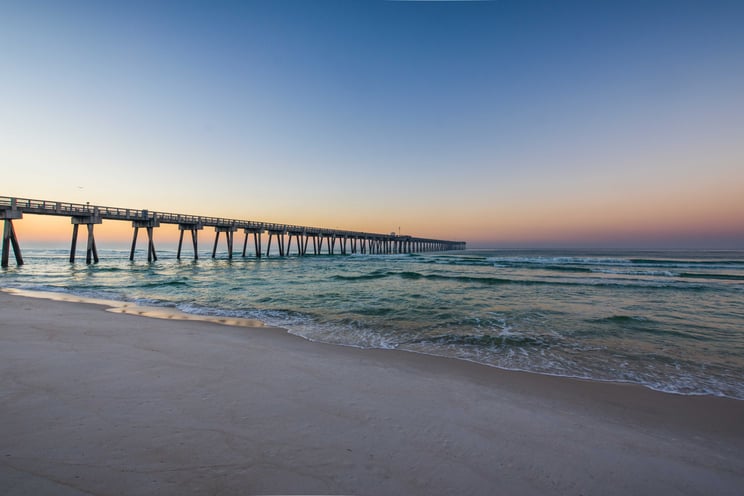 Panama City Beach is located on Florida's northern panhandle, and it looks out over the Gulf of Mexico. The beach is 27 miles long, so there is plenty of space to find a spot of your own.
Head to one of the beaches long fishing piers in the evening. You will be able to view the sunset over the warm Gulf waters with nothing else in the way.
Campgrounds:
Make sure you are packed for your next RV journey. Download our free RV Adventure Checklist!