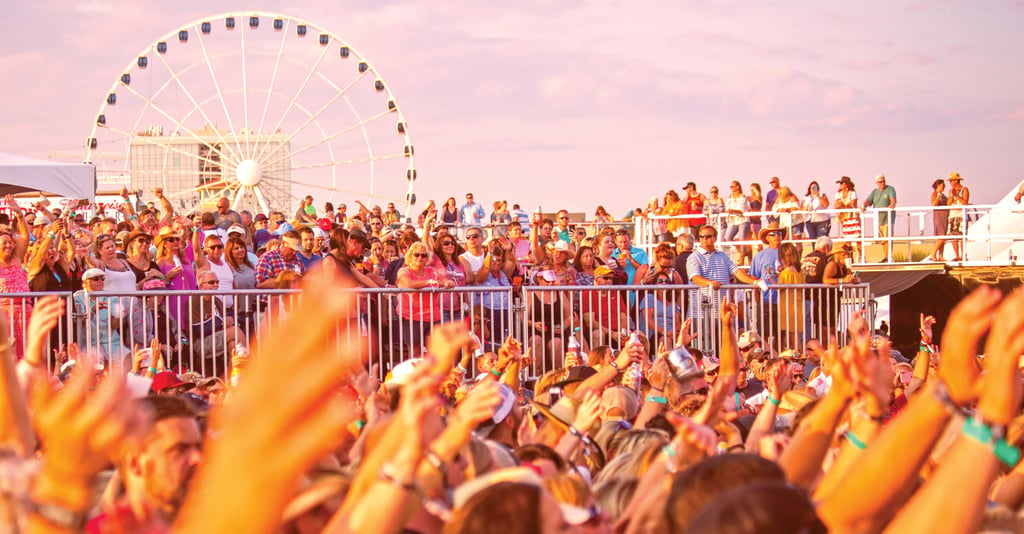 MYRTLE BEACH, SC -- Campers Inn RV, the nation's largest chain of family-operated RV dealerships, is proud to announce it is the Official RV & Motorhome Sponsor for the 2018 Carolina Country Music Fest (CCMF), June 7-10, 2018, in Myrtle Beach, South Carolina.
The Carolina Country Music Fest is the largest three-day outdoor country music festival on the East Coast, and it draws attendees from across the country. The star-studded event will be held in the heart of downtown Myrtle Beach, and it will feature over 30 country artists, including Luke Bryan, Brett Eldredge, the Zac Brown Band, Toby Keith, Cole Swindell and more.
"We are proud to partner with this premier festival," said Larry Peter, Regional VP of Southern Operations, Campers Inn RV. "So many of our customers and fellow RVers are huge country music fans, and we are excited to support a thrilling concert experience we know they will love."
Leading up to the event, Campers Inn RV will be hosting a number of ticket giveaways at its stores in North Carolina, South Carolina, Georgia, Florida and more, including the "Ultimate Vacation" package featuring one pair of Super VIP tickets and lodging in an RV for the festival. It will also be showcasing an RV on-site at the festival. Giveaways and other activities will be announced on CCMF's and Campers Inn RV's social media channels, as well as on TV, radio and in dealerships.
"We are honored to partner with a company like Campers Inn RV," said Bob Durkin, President of Carolina Country Music Fest. "The combination of the beach, camping and country music truly makes Campers Inn RV the perfect partner."
Carolina Country Music Fest (CCMF), the East Coast's largest outdoor country music fest, is located on the shores of Myrtle Beach. A unique blend of today's country headliners and up-and-comers, CCMF is host to the industry's biggest stars. With the combination of country music and the scenic Myrtle Beach backdrop, this family-friendly, three-day fest is a summer vacation destination.
Headquartered Jacksonville, FL, Campers Inn RV has 19 locations on the East Coast, including a dealership in Myrtle Beach, SC. It was recently selected as one of the RVBusiness Magazine's Top 50 Dealers in North America and honored as the winner of the 2014 Innovation Award. For more information about Campers Inn RV, visit www.CampersInn.com, like Campers Inn RV on Facebook, follow @CampersInnRV on Twitter or @campersinnrv on Instagram.
Shopping for a new RV? Check out our incredible deals today!