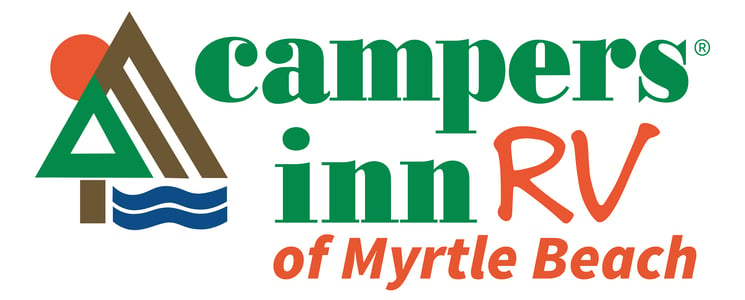 MYRTLE BEACH, SC — Campers Inn RV, the nation's largest family operated RV dealership, is continuing its expansion plans by opening its newest location in Myrtle Beach, South Carolina. The Myrtle Beach store will serve as Campers Inn RV's 15th dealership, and it will open in time for the 2016 summer season. The company will also be opening a dealership near Raleigh, North Carolina, as previously announced, as it solidifies its East Coast presence.
"We found that many of our customers were already RVing in Myrtle Beach and opening a store there was a natural next step," said Ben Hirsch, Chief Operating Officer of Campers Inn RV. "We are excited about being able to continue to solidify ourselves as the RVer's Trusted Resource in the Eastern US, and the Raleigh and Myrtle Beach locations will be important parts to that strategy in 2016."
Campers Inn RV of Myrtle Beach will be located in the heart of one of the East Coast's largest tourist destinations. The dealership will be situated near a variety of campgrounds and RV parks, and it will serve the local RV community and visitors alike. The store will be under the direction of Alan Good, Campers Inn RV's Mid-Atlantic Regional Director. Jason Hoyle will be the location's General Sales Manager.
"I am thrilled by our growth in the Carolinas. It is an exceptionally vibrant area for RV lovers and outdoor enthusiasts," said Good. "I know Jason will be a strong leader for our team, and he will further build our reputation in the marketplace."
"I am proud of the opportunity to make Campers Inn RV of Myrtle Beach a success," said Hoyle. "I look forward to the long-lasting relationships we will create with campers and future campers in the state and beyond."
"I see this new location as a great opportunity to strengthen our brand," said Jeff Hirsch, President of Campers Inn RV. "My family has enjoyed the Myrtle Beach area for years, and we have seen RVers visiting from all across the country. I look forward to spending time at Myrtle Beach's many attractions, including its wonderful golf courses, and I can't wait to guide our newest location to success.
"Furthermore, as we continue to cultivate our East Coast presence, we are also moving forward with our intentions to expand westward. We see amazing possibilities throughout the entire country, and we are on the lookout for compelling opportunities."
Headquartered in Kingston, New Hampshire, Campers Inn RV was recently selected as one of the RVBusiness Magazine's Top 50 Dealers in North America and honored as the winner of the 2014 Innovation Award. For more information about Campers Inn RV, visit www.CampersInn.com, like Campers Inn RV on Facebook or follow @CampersInnRV on Twitter.