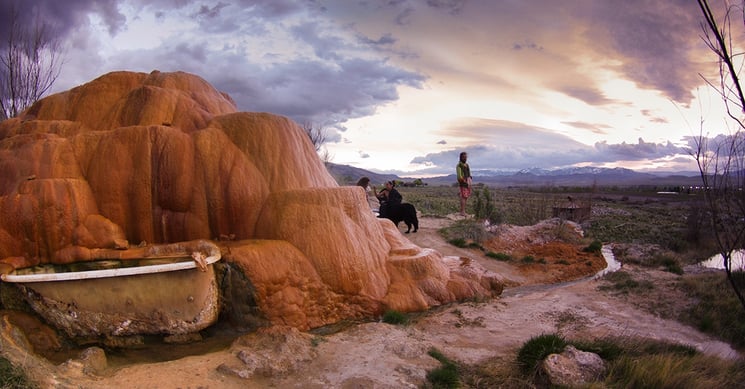 The United States has thousands of campgrounds to choose from, but some are so unique that they take the camping experience to a whole new level.
Most campgrounds have the same old amenities and atmosphere, and that can become boring! To get you excited to camp this spring, we filtered through all the campgrounds in America and picked out the quirkiest and most creative ones. After reading this, you'll want to pack up your RV and head off to one of these out of the ordinary campgrounds.
Well, you actually won't need an RV for one of the campgrounds on our list...
1. Mystic Hot Springs - Monroe, UT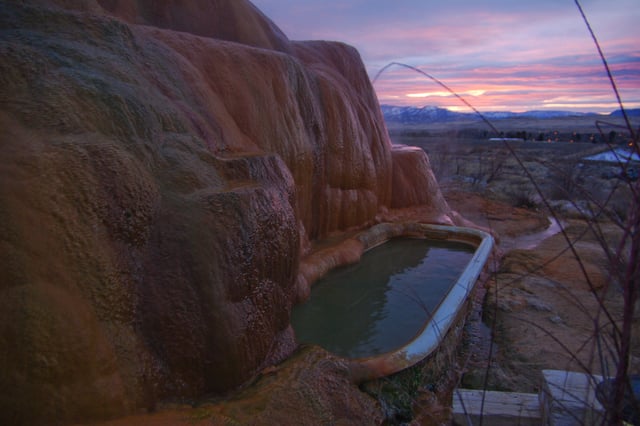 If you're looking to get away from it all this camping season, the Mystic Hot Springs campground will exceed your expectations. Spend your days relaxing in some of Utah's finest hot springs while overlooking the natural beauty of one of America's most stunning landscapes. Every morning, the staff at Mystic Hot Springs captures the water from the nearby spring and pours it into eight outdoor bathtubs and two concrete pools that overlook Utah's countryside and mountain ranges. The view is spectacular! The tub and pool temperatures range between 98-110 degrees Fahrenheit. So leave your troubles behind, get back to your roots and enjoy nature in its simplest form.
2. The Shady Dell – Bisbee, AZ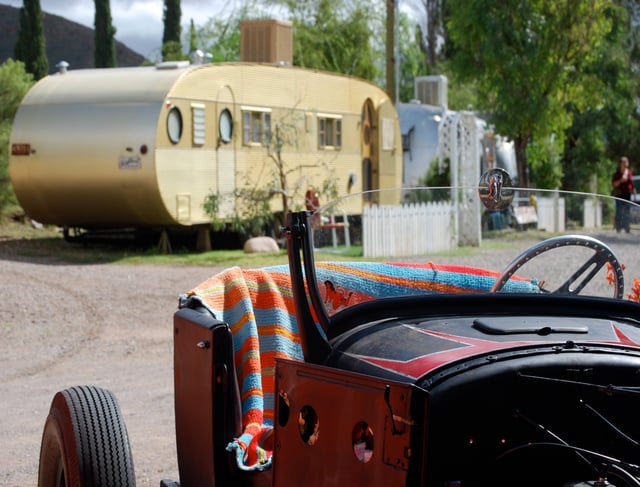 Take a trip back in time to the 50's at The Shady Dell RV Park. Leave your rig at home because this park has a vintage RV all set and ready for you. The Shady Dell offers a sleek collection of 10 unique, vintage campers from the 50's for you to choose from. The camper selection includes eight airstream/metal trailer models, a Tiki bus and even a yacht!
Each vintage camper has been refurbished and outfitted with authentic décor and memorabilia from the 50's, including:
Record player
Record collection
B&W TV
Radio
Movies
Coffee maker
Magazines
And more!
Imagine listening to old-time rock'n'roll while sipping a cup of coffee brewed on a 60-year-old coffee maker, and flipping through a TIME magazine dated back to 1958. If you grew up in this era or simply love the 50's, then The Shady Dell is your place to stay!
3. West Palm Beach/Lion Country Safari KOA – Loxahatchee, FL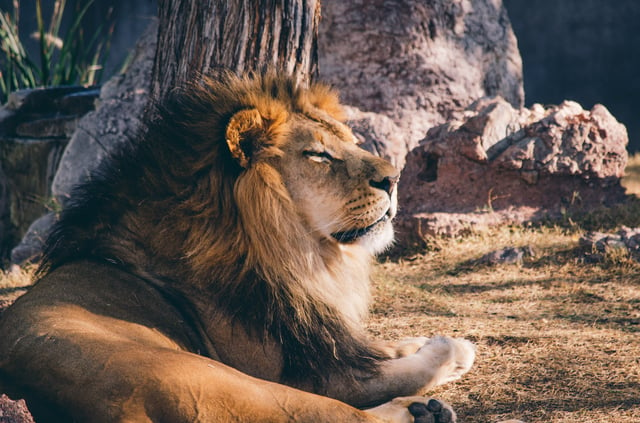 Waking up in your RV to a lion's roar is not an unusual occurrence at the West Palm Beach/Lion Country Safari KOA. This resort resides next to Lion Country Safari – a drive through safari where Africa's wildest species roam. This RV resort offers a wide range of family-friendly amenities that include the constant sounds of real African wildlife beyond the campground fences. Key amenities include: large pavilion, playground, resort-size pool, beach volleyball, basketball and a dog park.
4. Fernwood Resort - Big Sur, CA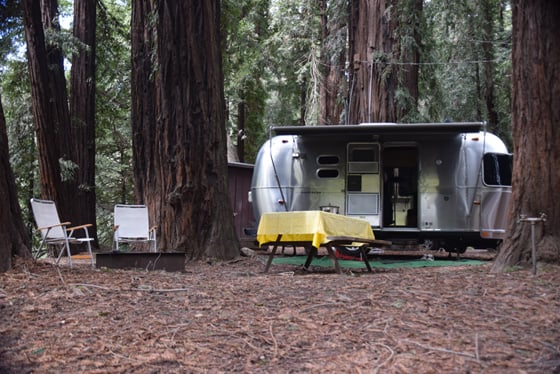 You will feel like you're living in a fairytale when camping at the Fernwood Resort. Sleep alongside the largest trees in America a short distance away from northern California's greatest natural wonder: Big Sur. Experience the magical redwood forest and the mystical tall cliffs of Big Sur that overlook the Pacific Ocean. Hike from your campsite into the conveniently located Pfeiffer Big Sur State Park and be blown away by towering redwood trees, watefalls and incredible views of seaside cliffs.
5. Big Bone Lick State Park – Union, KY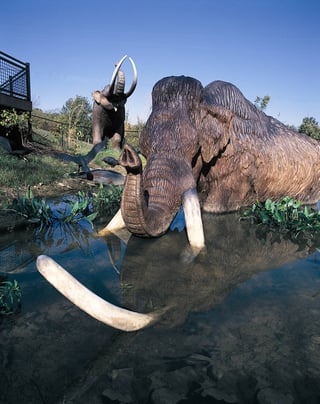 Camp on the same grounds where America's extinct Ice Age megafauna once roamed at Big Bone Lick State Park. The 813-acre historic park has a fantastic selection of recreational activities including paleontological and archaeological exhibits featuring life-size replicas of mammoths, mastodon and ground sloth. The park is also home to a small herd of bison. Along with Big Bone's historical sites, it offers a handful of other recreational activities, including orienteering courses, mini-golf, fishing, swimming pool, playgrounds and tennis courts.