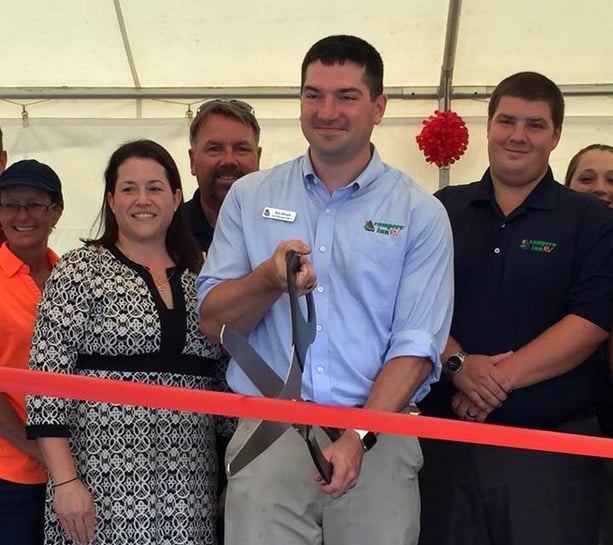 MYRTLE BEACH, SC — Campers Inn RV, the nation's largest family-operated RV dealership, today announced it will host a ribbon cutting ceremony along with RV service and parts provider, Camping Connection, for their new stores in Myrtle Beach, SC on June 29, 2016 at 2:00pm. The Myrtle Beach Area Chamber of Commerce will join the dealership for the event, and the ribbon cutting will feature food, entertainment and guest speakers from Campers Inn RV corporate management.
"We are honored we could share this important milestone with the Myrtle Beach Area Chamber of Commerce," said Jason Hoyle, general sales manager, Campers Inn RV of Myrtle Beach. "We look forward to being an active member of the Myrtle Beach business community, and we are thrilled to meet all the RV lovers who will visit this amazing vacation destination."
"The Myrtle Beach Area Chamber of Commerce is excited for the grand opening of Campers Inn RV of Myrtle Beach. We want to welcome Campers Inn RV to the area and your chamber is looking forward to working for and with you," said Shannon Furtick, MBACC membership retention & services manager.
Opened in May 2016, the Myrtle Beach store is Campers Inn RV's 14th location, and it is sharing a facility with Camping Connection, which offers RV service, parts and accessories. To help celebrate, the dealership will be grilling hotdogs, and it has brought in Tim the Balloon Man to make balloon animals and DJ Cecil Chandler to provide music. Chief Operating Officer Ben Hirsch will give a speech along with additional corporate managers and representatives from Camping Connection.
Campers Inn RV operates 15 RV dealerships throughout the eastern United States. The company was recently selected as one of RVBusiness Magazine's Top 50 Dealers in North America and honored as the winner of the 2014 Innovation Award. For more information about Campers Inn RV, visit www.CampersInn.com, like Campers Inn RV on Facebook or follow @CampersInnRV on Twitter.