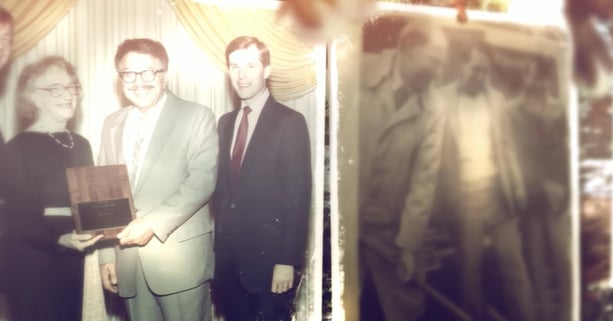 In celebration of our 50th anniversary, we thought it would be appropriate to take a trip down memory lane and look back at Campers Inn RV's past. We stepped inside the Campers Inn RV vault in search for a collection of vintage ads that dated back to when we first started out at as an RV business. In our search, we discovered exactly what we were looking for.
Below you will find 10 vintage Campers Inn RV Ads from the 70s and 80s.
1. An article about Campers Inn of Nashua, NH opening its doors in 1977 on Rt. 101-A. This was our second ever location which is no longer there.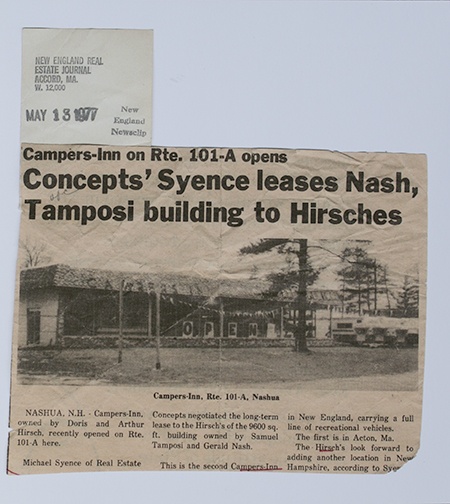 2. A flyer from Campers Inn of Nashua. Notice we were called "Campers Inn" instead of Campers Inn RV back in the day.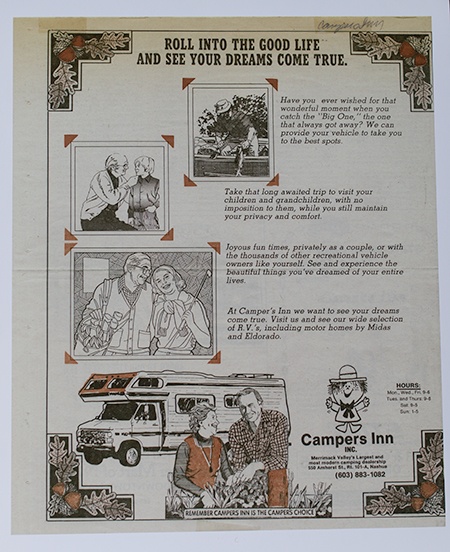 3. Did you know our first location in Acton, MA wasn't actually called Campers Inn, it was called Nashoba Valley Trailer?!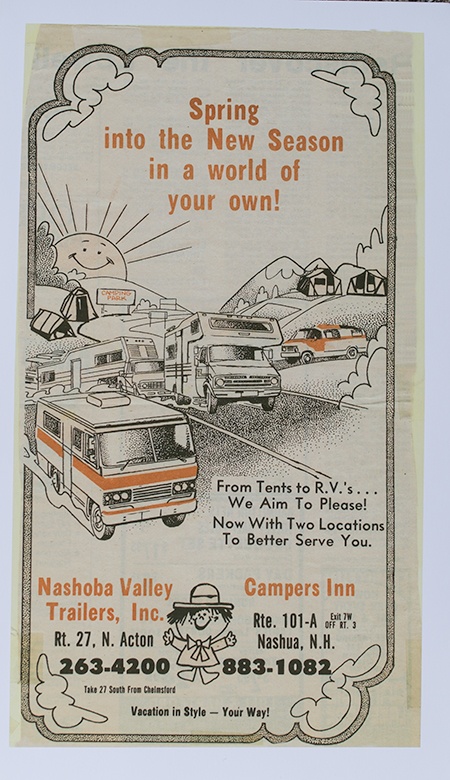 4. This article acknowledges the beginning of the new 7,920 square foot addition to Campers Inn of Nashua in 1983. This addition would end up housing a three-bay service facility for RVs.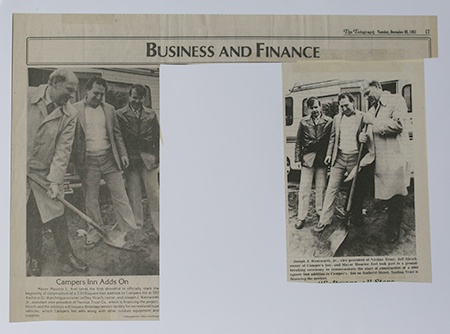 5. Notice the camper cartoon on these ads? That was our mascot!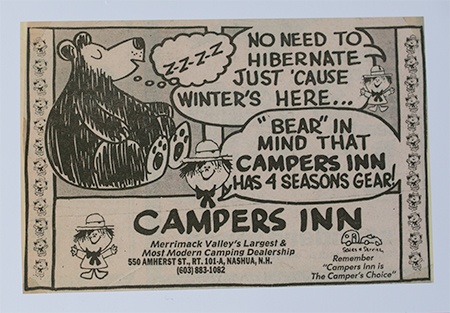 6. The wacky graphics on old ads are interesting! "Hey Pardner!"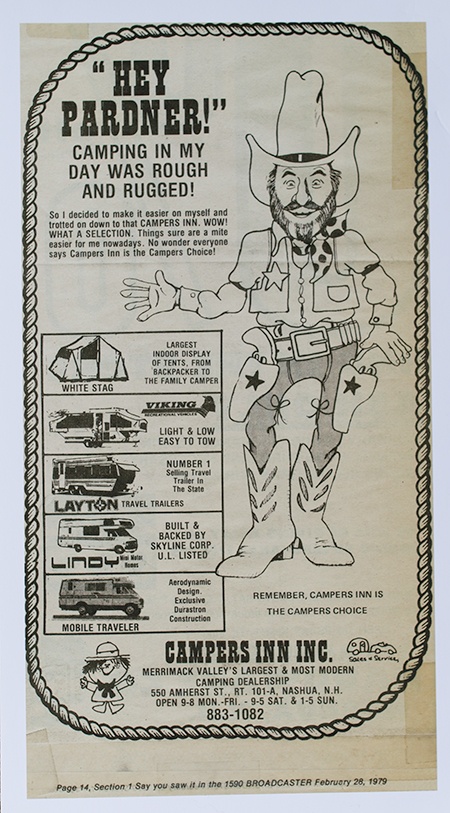 7. Remember these RV brands: Layton, Midas, Skamper and Viking???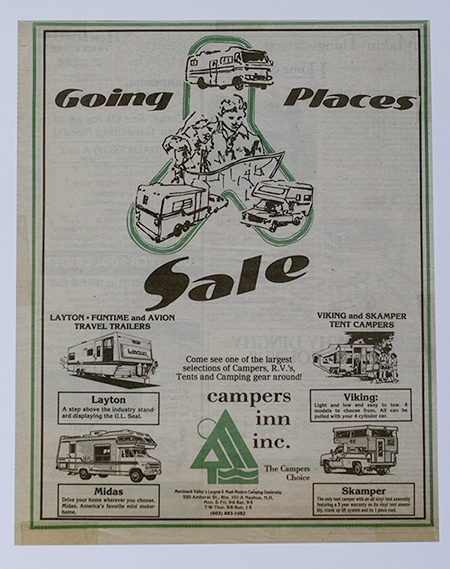 8. Campers Inn of Nashua celebrates its 4th anniversary in 1981.

9. Back when Campers Inn also sold tents!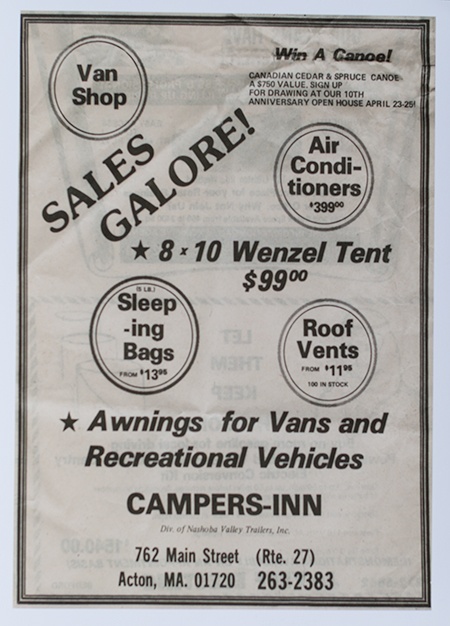 10. Campers Inn of Nashua's second anniversary in 1979.