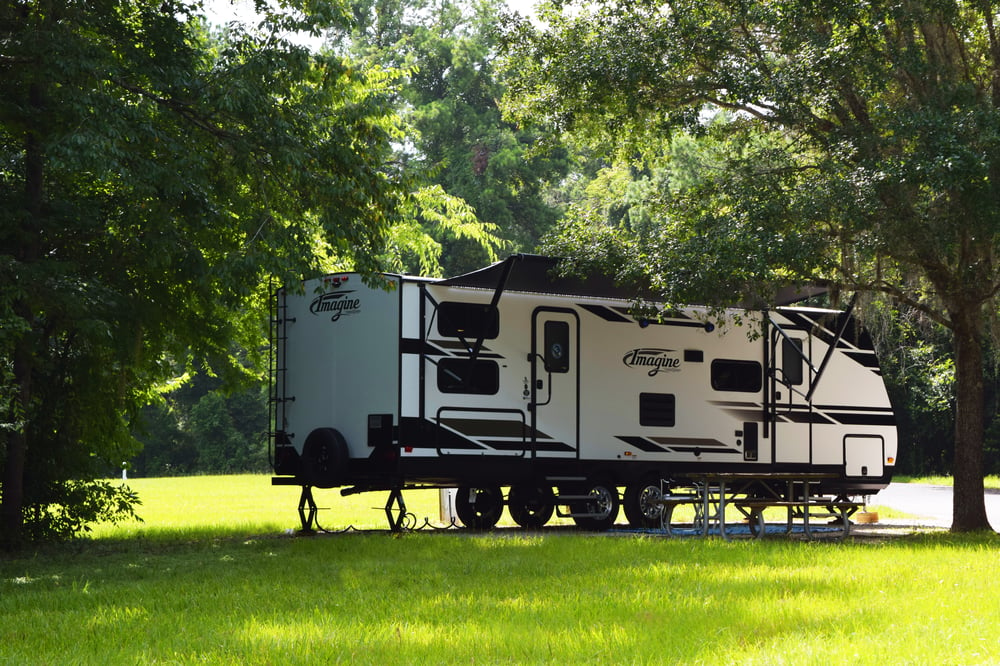 New to the RV life? Have some questions? We have picked out 10 of the most asked questions that we hear from customers and answered them all for you.

1. What does RV stand for?
Recreational Vehicle
A recreational vehicle is a vehicle or trailer that has a designated space for living and other accommodations.
2. What are the different types of RVs?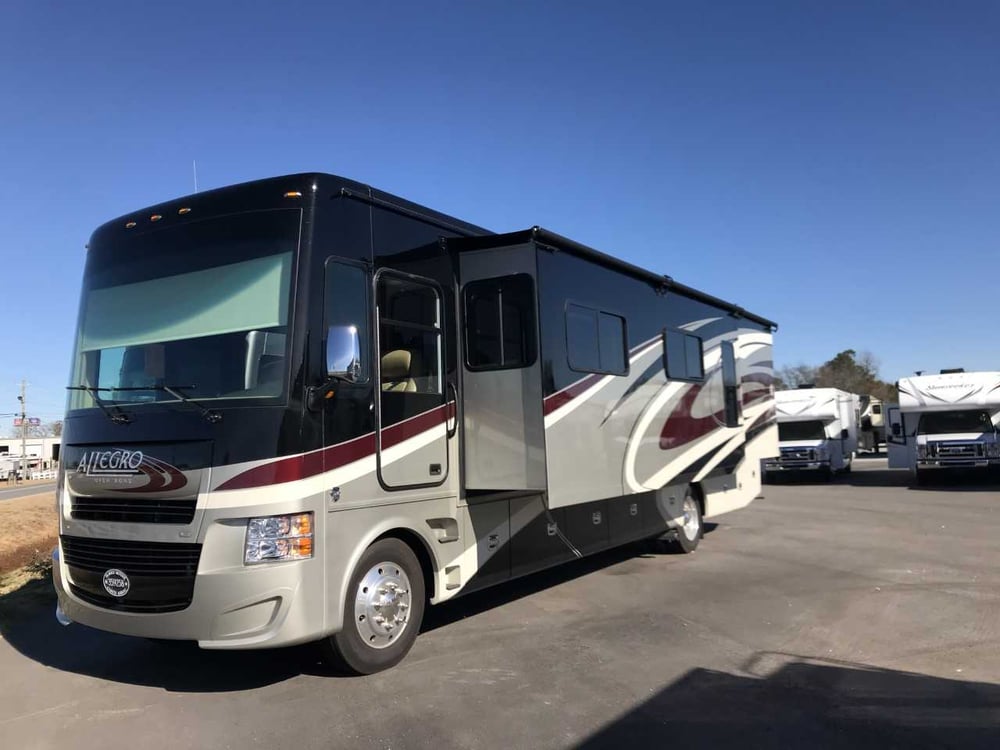 Class A motorhomes are large RVs that kind of look like a tour bus. These are well-known for their luxurious floorplans and designs. Since they are the largest unit offered, they are very open and they often have slides that expand the floor space even further.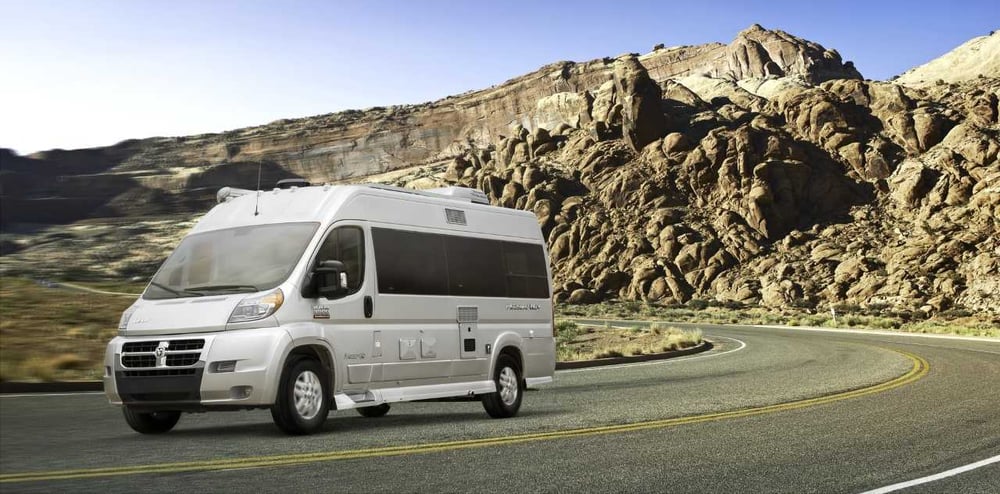 These are the smallest of the three RV classes and they look like vans. The main advantage of this type of RV is that it is easy to maneuver; some can even fit in a regular parking spot. They are smaller than Class As and Cs so they usually offer fewer amenities. However, they do often come with a toilet, sink and sometimes a shower.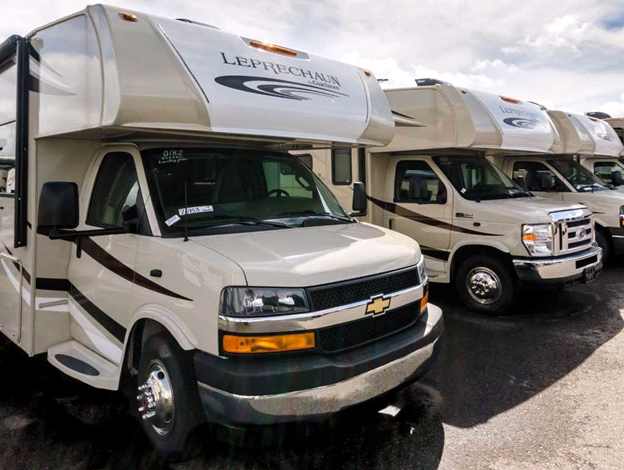 Class C motorhomes are almost like a cross over between Class As and Bs and they look like a moving van. They are built off a chassis cab that has an empty area near the back that is then made into a livable area. They are bigger than a Class B but still smaller and less expensive than a Class A.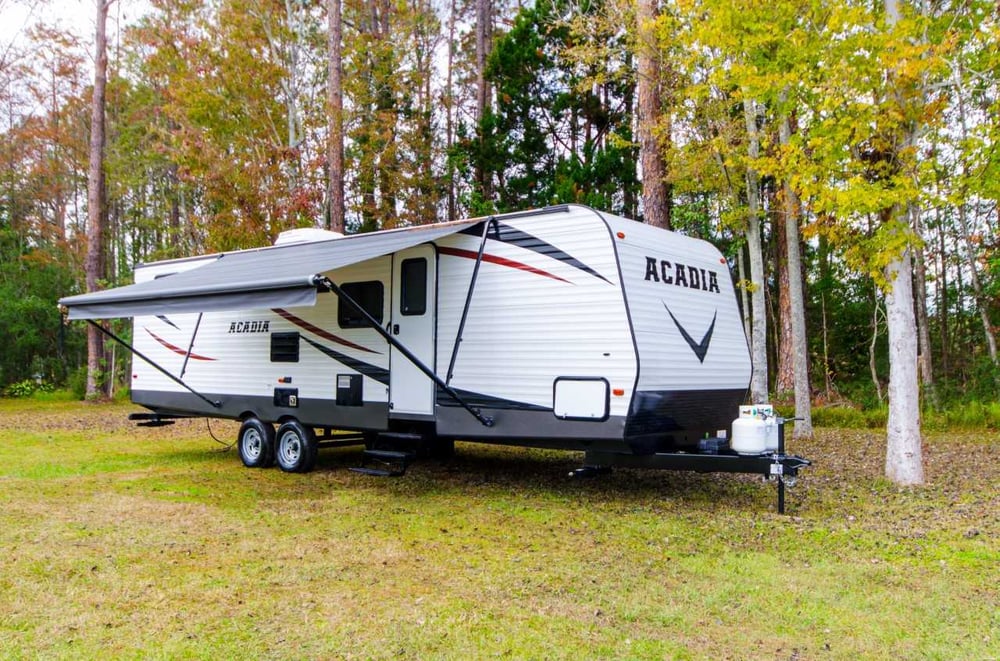 A travel trailer is an RV that you attach to your vehicle by a trailer hitch. With this kind of unit, you have the option to disconnect it from your vehicle once you are parked. They are the most cost effective if you are looking for a basic mobile living space.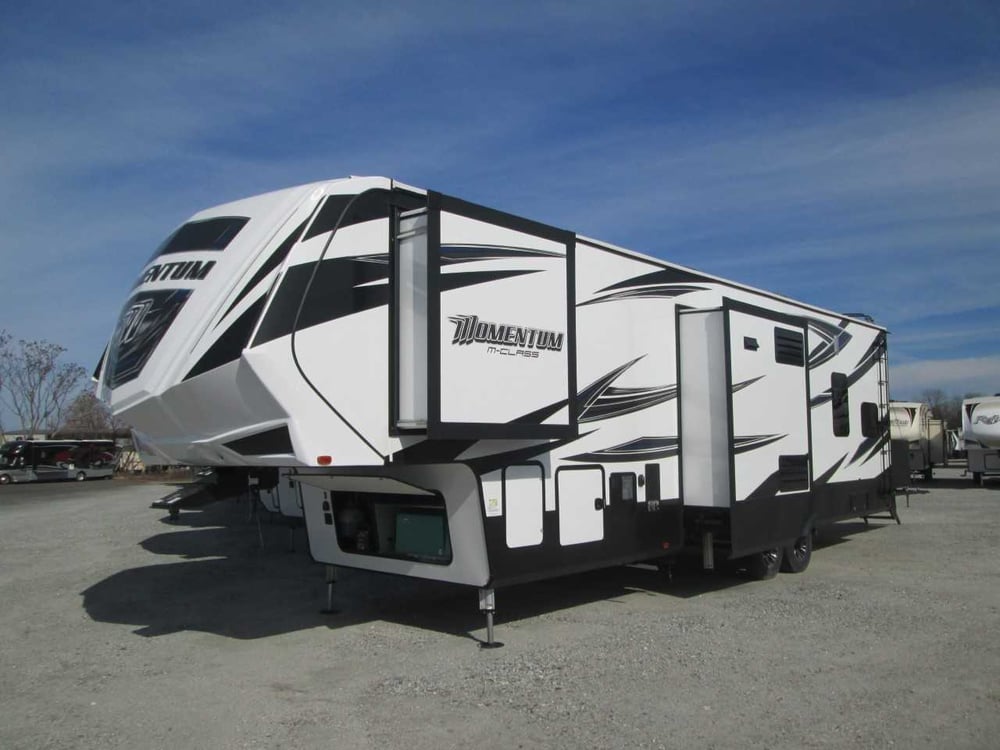 A fifth wheel is similar to a tow behind in the fact of size and operation. You are still hitching it to your vehicle and towing it behind, but it takes a special
kind of hitch that you implement into the bed of a truck. They are large like motorhomes and have the same utilities and features such as a bathroom,
common area/kitchen and a sleeping space.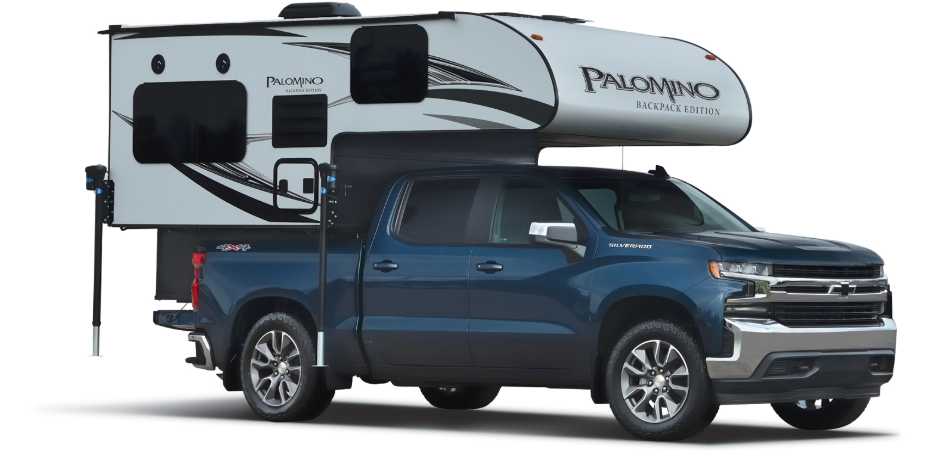 Truck campers are one of the smallest types of RVs offered, so small it can ride in your truck. It is stationed in the bed of your truck and is sometimes curved over the top. They usually feature a bathroom, kitchen area and a bed.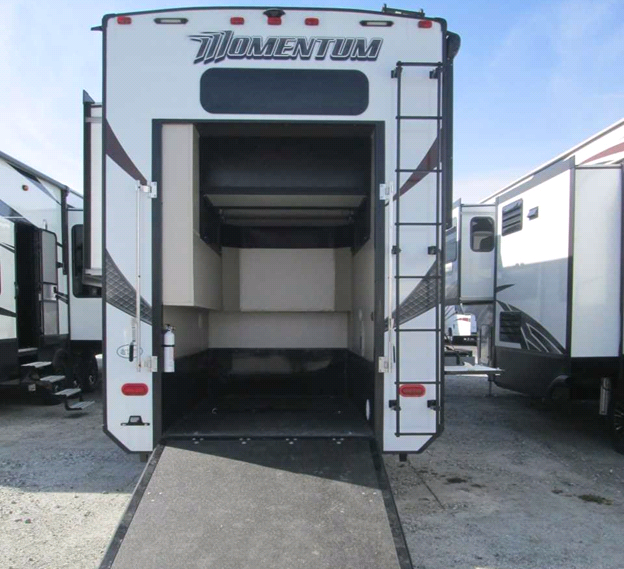 A Toy Hauler is a type of Travel Trailer that is made for living and moving your cargo/ toys. It has a door and ramp in the back for the area that is dedicated as a storage space, but the majority of the area is made of a living space that often contains a bed, bathroom and kitchen.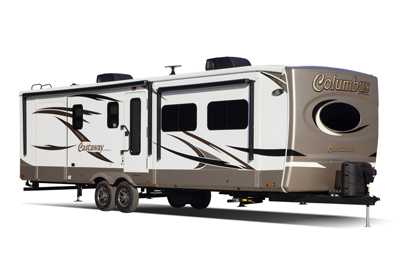 Destination trailers are large RV's that are made to be stationary and for long–term use. It is possible to move them but they can require a one ton truck. They have features that can make you feel right at home. For example, some units have: washer and dryer hookups, electric fireplaces, dishwashers, residential size appliances, etc.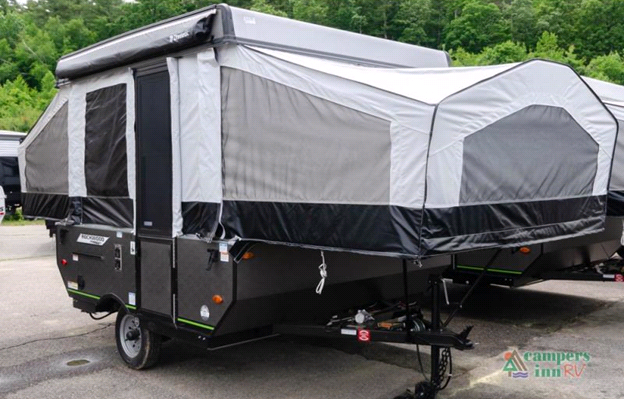 A pop-up is a type of small RV that can be towed behind your vehicle. They collapse down to make transportation and storage simple. Once they are all set up, they have a decently large living area.
3. Do I need a special license to drive an RV?
Most RV's can be driven by anyone with a regular driver's license. The main deciding factor is which state you are in because some require a special license for large RV's. While very rare, a Commercial Driver's License is sometimes required. Each state has different requirements so be sure to check your state's regulations.
4. What are Grey and Black Tanks?
There are three tanks commonly talked about: Fresh water, Grey and Black.
The fresh water tank is pretty self-explanatory, as it is just the tank that holds all of the fresh water that comes from the taps in the vehicle.
The grey water tank holds the dirty water that comes from your shower and kitchen sink. While most RV's do have this, some of the older/vintage ones might not.
The black water tank holds all of the waste water from your toilets. if your RV doesn't have a grey tank, then all of the used and dirty water goes here.
5. Do I need separate insurance?
The short answer is yes, because car insurance is not the same thing.
Some car insurance companies may offer something to cover your RV, but that can lead to some large gaps in what is covered. There are specialized insurance policies made for RV's specifically that could cover things such as a full-time liability, emergencies, limited warranty on total loss replacement, campsite liability, higher liability limits, etc. It is important to note that not every company will offer the same coverages and they may word things differently.
6. What is GVW, GVWR, and GCWR?
These are abbreviations of the three weights most commonly given by dealerships.
GVW­­--Gross Vehicle Weight—the complete weight of a fully loaded RV including cargo, fluids, people, and some equipment
GVWR--Gross Vehicle Weight Rating— total allowed weight or max weight of the RV
GCWR-- Gross Combination Weight Rating—total allowed weight of any towing vehicles plus towed ones.
7. What are some additional costs I should keep in mind when looking for an RV?
1) Insurance: Cost varies per provider.
2) Sales tax, delivery, etc.: Depends on where you are purchasing from.
3) Parts and accessories: Including special packages, break systems, waste dumping parts, sanitation chemicals, etc.
4) Maintenance: This may include routine care and emergency repairs.
8. Where can I have my RV serviced?
You can get your RV serviced at any dealership as long as they are a part of the manufacturer's network. Something you should know is that many dealers give priority service to customers what purchased their RV from them. So, if you are going somewhere other than where you bought it, you may be put on a wait list.
9. Can I use my regular hitch to tow my fifth wheel?
No, the fifth wheel connects to a truck by a special type of hitch. It is similar to a ball hitch, but these are heavier duty and they go into the bed of the truck. The hitch uses a king pin, a downward facing pin, unlike the ball hitch which has an upward one. Then the king pin slides into the hitch plate on the truck.
10. How do I know if my truck can tow an RV?
You would look at the RV's GVWR then look at your truck's tow limit. Your truck's tow limit will be its GVWR. It is typically on the sticker inside your driver side door. Or if you do not know your truck's limit, click here.
Learn More
Looking to buy but still have questions? We have several dealerships that would love to help, click here to choose one of our locations and give us a call today!
Wondering if full-time RVing is for you? Take our quiz to see.