So, you bought your very first RV and you're ready to take it out camping. The only problem is you're not sure how to properly set it up for camp. What's the first step? What do you need to know? What equipment do you need to bring?
Campers Inn RV's Chief Operating Officer, Ben Hirsch, answers all these questions and more in this step-by-step guide on how to set up your RV for the first time as well as tips and tricks he has learned from his own camping experiences. Ben starts by instructing on how to park your RV at the campsite than how to hook up all your connections.
1. Pulling Your RV Into your Campsite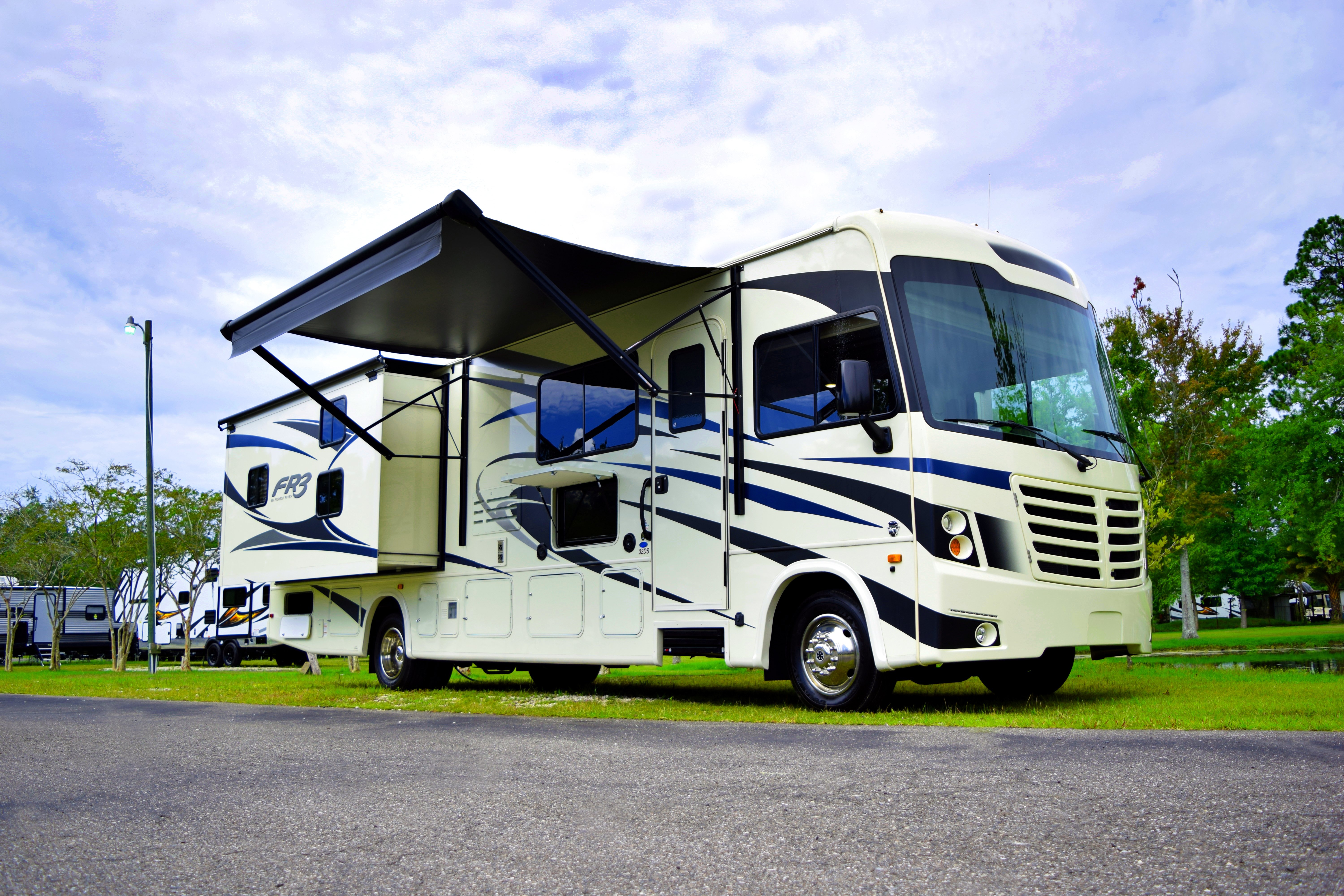 Parking your RV in a tight campsite for the first time can be intimidating because of how big RVs can be. Having a buddy to help you out and be your eyes for what you can't see. Your parking buddy can help direct you while you back into the parking spot.
Your buddy should make sure that you have enough room on all sides of the RV for the slideouts and awnings to come out completely without something blocking the way. It's also important to ensure that the connections are as close as possible to your RV to prevent issues when hooking everything up.
Make sure you can always see each other, move slowly and be careful. Having a buddy is extremely helpful no matter the size of your RV. From huge fifth wheels to smaller campervans, having a buddy is extremely helpful when parking your RV.
If possible, it's best to find a pull-through parking spot. This can save a lot of time setting up your campsite and can ensure you won't back into anything.
2. Hooking Up Electric to Your RV
Before you begin, check to confirm that the breaker is off! It's important to be careful when hooking up the electricity at the campsite. Check to make sure that you have the correct attachments or the proper adaptor for the breaker.
Start by hooking up the connections to your RV first and then attaching it to the box. Once everything is connected with the correct attachments, turn the breaker on and enjoy it.
3. Hooking Up Water to Your RV
Hooking up the waterline to your RV is just as easy as hooking up a hose to the water hook up at home. First, check to confirm that it is fresh water coming into your RV through the hook up as well as make sure it is on city or tank water. Then start by hooking one end of the hose to the connection at the campsite and the other to your RV.
An attachable filter and a pressure regulator are two items that can be a great addition to have while camping. The water filter is to ensure that you are always getting fresh water straight from the tap and the pressure regulator is good to have just in case. Some campgrounds water has very high pressure which can have damaging effects on your RV.
4. Hooking Your RV to Sewage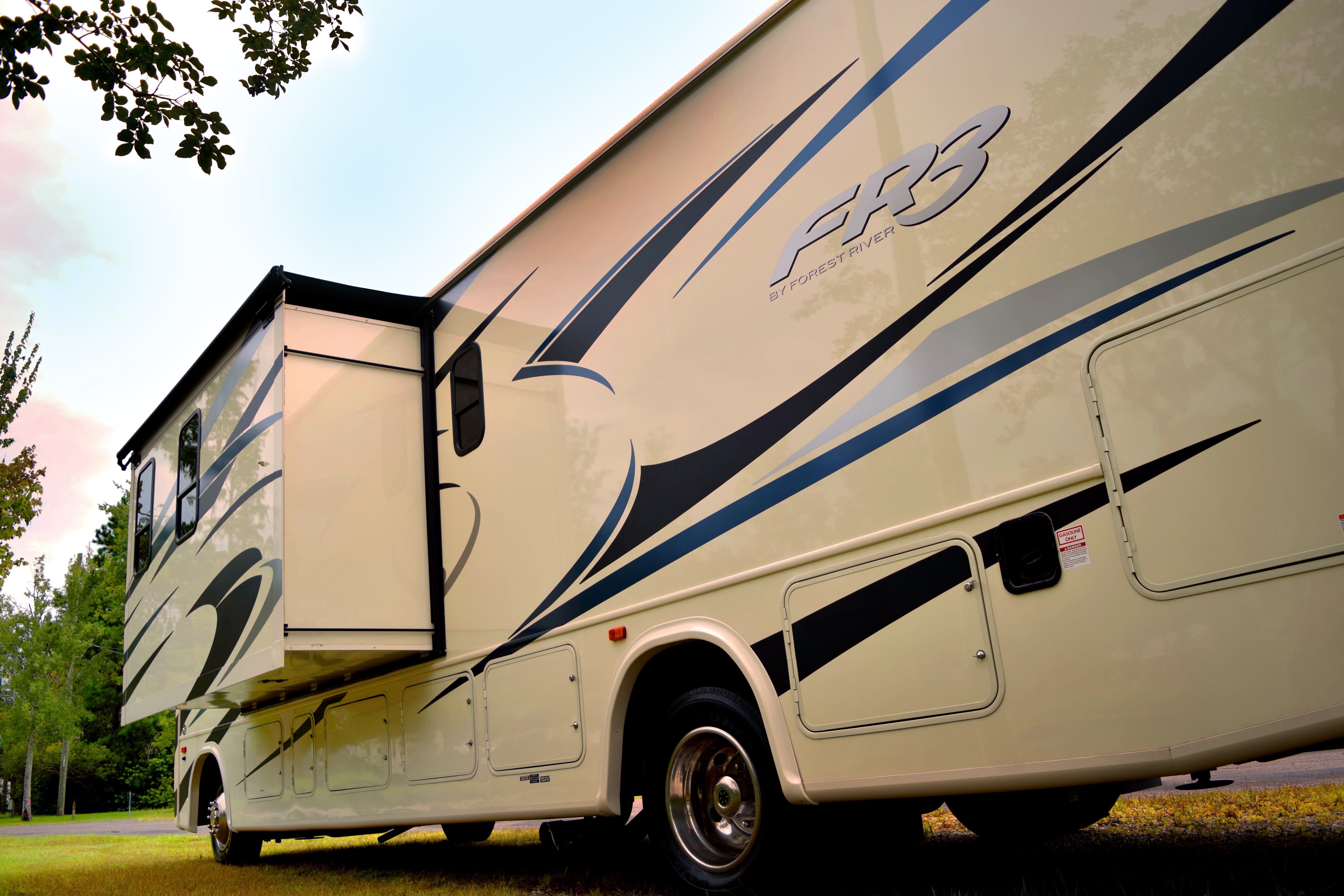 A good tip when hooking up the sewage lines is to use gloves just in case there is any mess or spillage. Before you begin hooking up, check to make sure that the gray and black water lines are closed.
To start, open the sewage cap at the campsite first and then hook up the hose to the campsite and then to the RV. Use the clamp on the end of the hose and then twist it so it is hooked up securely. Make sure the line is sloped so the sewage will flow down naturally. After it is hooked up, run the sewage first and then the gray water.
5. Positioning and Leveling Your RV
The Position and leveling are very important when setting up your RV for two reasons. The first is that a level RV is much easier to hook everything up to and get your RV and campsite set up. The second reason is that if your RV is not properly level, it can cause serious damage to your camper.
When positioning your RV, you want your slideouts and awning to be able to come out completely without hitting anything on the sides. You want to ensure that the leveling jacks can go on the ground completely.
If the RV is not level at the campsite, it can cause costly issues to your camper. There can be a lot of strain on appliances and systems throughout the RV and can even include problems with the slideouts.
6. Extra Equipment to Bring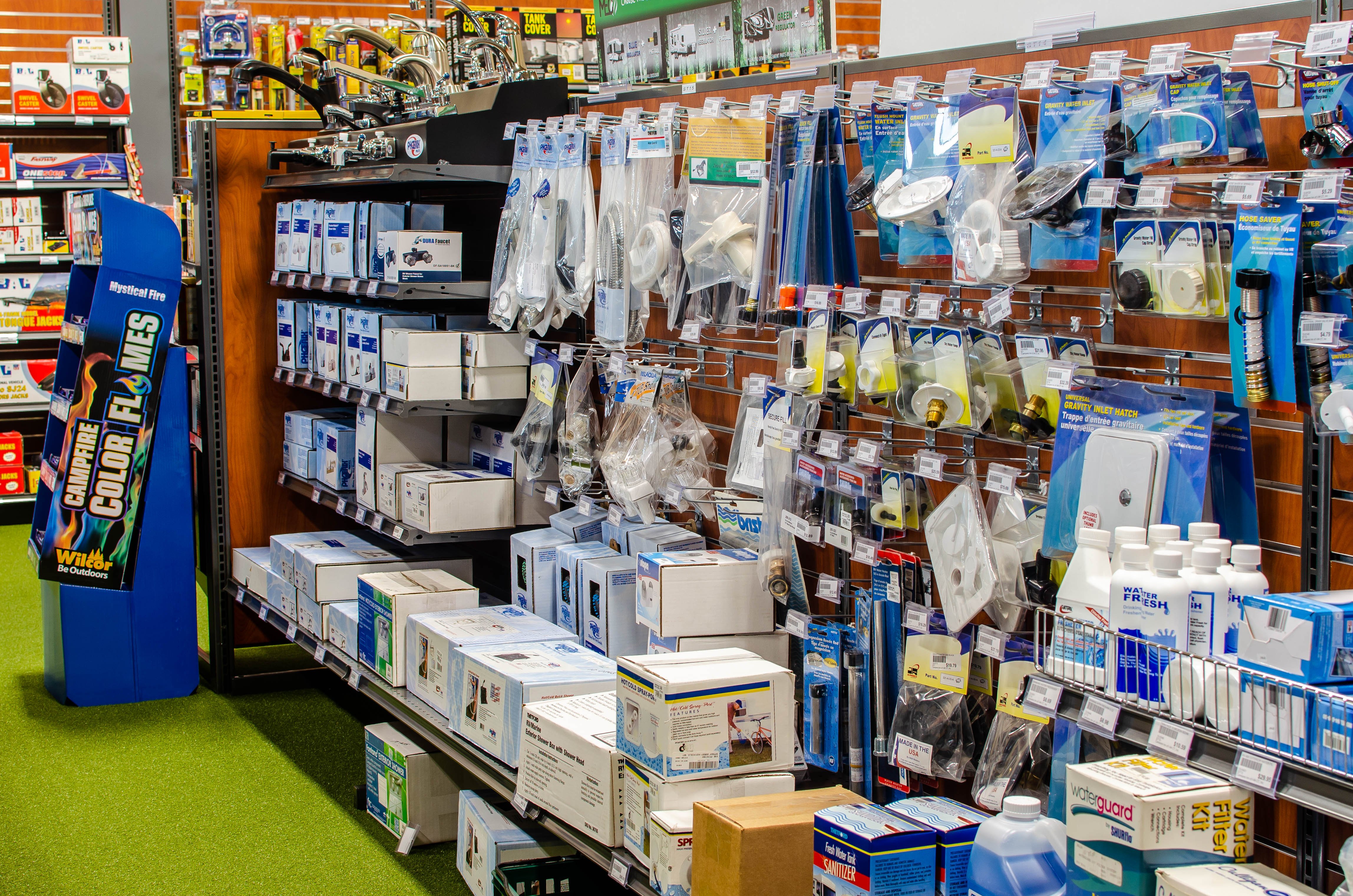 You want to be sure you pack everything you need or might need when going camping. You might want to bring an extra tent along if you plan on having people join you on your camping trips. This will give your guests a place to stay just in case they need it.
Shop some of the top teepee tents here!
If your RV doesn't come equipped with an outdoor kitchen, you might consider bringing along a portable grill. This can give you the freedom to enjoy the outdoors even when you're cooking all your favorite campsite meals.
You don't want to forget extra chairs on your adventure! You want everyone to have a place and be comfortable for those nights around the campfire.
Once you get everything set up, you can sit back, relax and enjoy the scenery. Now its time to get some burgers on the grill and invite some other campers to your site and enjoy what the RV life is all about.
If you're ready to plan your next camping trip, check out the Top 9 Campgrounds for RVers in the U.S or the top 5 campgrounds that are open all year round.