We hope you had a great weekend camping with family! Here at Campers Inn we know that RV's are a big purchase, one that requires research before signing the dotted line. Part of that research includes not only learning about the dealer you choose to purchase your RV from but also the manufacturer who builds your RV. In order to help you with your research process we have decided to write a blog post each week featuring an RV manufacturer, starting with Tiffin Motor Homes.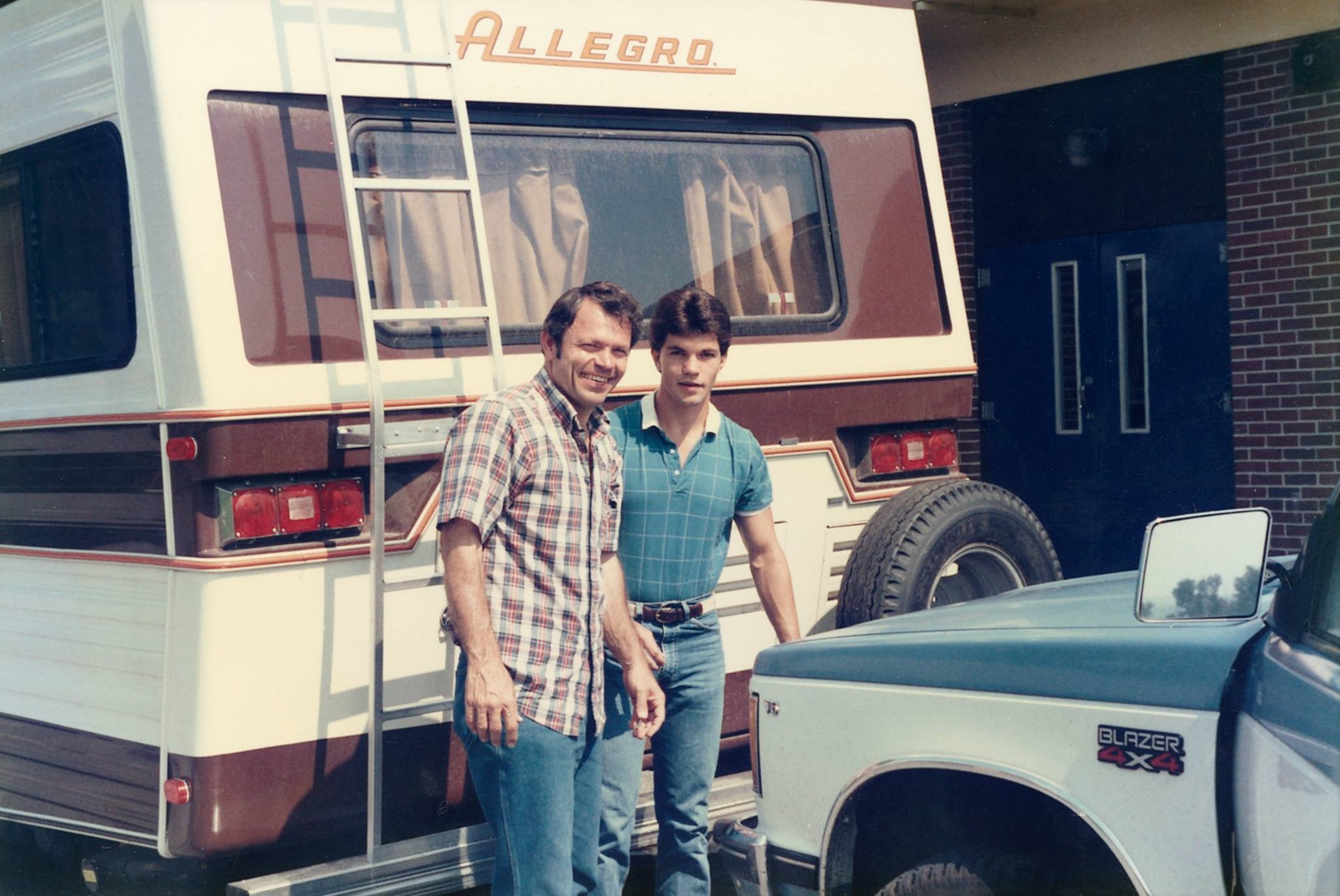 Bob and Tim Tiffin Preparing for a Camping Trip

Tiffin Motor Homes began it's start in the RV industry as Tiffin Supply Company, a lumberyard and general merchandise store in Red Bay Alabama supplying a neighboring manufactured housing and recreational manufacturer The Commodore Company for three years. 1972 The Commodore Company closed it's doors and Tiffin Supply purchased the facility and began Tiffin Motor Homes. From the start Tiffin Motor Homes differentiated its self with quality and customer service, in fact Tiffin Motor homes was the first motor home manufacturers to feature underbelly storage in their RV's as well as slide outs and entry level diesel pushers.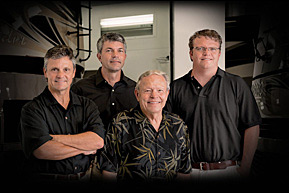 Tiffin Family and Management Team

Tiffin has grown from producing two motor homes a day in 1972 to manufacturing over 3,000 RV's a year, all the while keeping their manufacturing facility local in Red Bay and operations family owned. Even with the increase in production Tiffin Motor Homes dedication to quality has not wavered. At motor home rallies you will see Tiffin techs knocking on customers doors to see if they can conduct any minor repairs and ask for feed back. Also the Tiffin management team consisting of Bob Tiffin (Founder) Tim Tiffin (General Manger) Van Tiffin (R&D Manager) and Lex Tiffin (Quality and Assistant Plant Manger) take yearly trips in their product to ensure quality and to think of new and innovative designs and products to feature in their line up. Due to their commitment to quality Tiffin Motor homes has also be awarded the RVDA's quality circle award for dealer satisfaction.

Tiffin Motor Homes manufacturers a luxurious line up of both gas and diesel Class A Motor Homes. The Allegro Breeze, Allegro, Allegro Red, Pheaton, Allegro Bus and Zephyr models not only offer beautiful interiors and state of the art features they also come with Tiffin's 5 Star Warranty.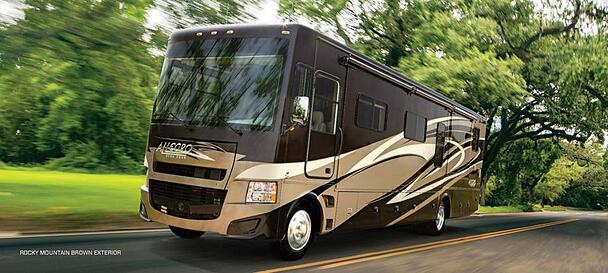 Tiffin Allegro

Tiffin's warranty consists of a 10 year construction warranty (The structural integrity of the welded frame of entire coach is warranted for 10 years), 5 year delamination warranty ( a guarantee against all exterior fiberglass delamination or wall separation for 5 years), one year comprehensive warranty (your coach is warranted against defects in materials and workmanship for 12 months, or 12,000 miles of use), one year premier coach roadside service (available through Coach-Net, the country's largest RV emergency road service, this program provides 24/7 access to responsive roadside and technical assistance and unlimited owner support.

Tiffin Motor Homes for the past four decades has been a leader in the industry and a trusted brand for Campers Inn. We hope you enjoyed learning more about the motor home manufacturer, for more information you can tour the Tiffin manufacturing facility, visit their website or contact us today. If you are interested in purchasing a Tiffin Motor Homes please feel free to check out our line up today. If you are current motor home owner check out our blog posts about maintaining your motor home!
All information, photos and research regarding Tiffing Motor Homes for this post was obtained via the Tiffin website and condensed. To read the entire Tiffin story please visit http://tiffinmotorhomes.com/