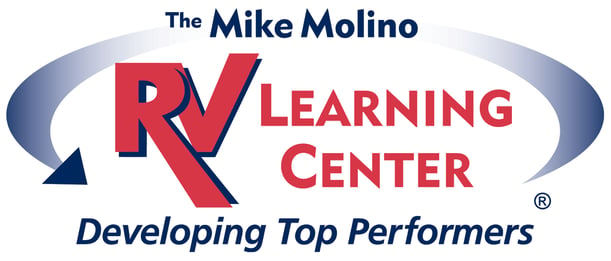 KINGSTON, NH — Campers Inn RV, the nation's largest family-owned RV dealership, today announced 18 of its part and service professionals achieved RVIA Certification this December.
The recipients represent all positions within the parts and service department—from parts personnel to service managers. Training and education are central components of Campers Inn RV's mission to create an excellent customer experience. The dealership has set a goal to have all of its RV professionals trained and certified, and it maintains an active program for team members to pursue professional development through sources such as the RVDA, the Mike Molino RV Learning Center, RV manufacturers and other industry outlets.

"I am very proud of my teammates who earned their RVIA Certification," said Russ Underberg, national service director, Campers Inn RV. "I truly believe that with professionals like we recognize today, and the training programs we have established, Campers Inn RV will be known as the best dealership to work for and partner with in the industry. Our customers certainly appreciate the benefits of our trained and knowledgeable staff, and our reputation as the industry's trusted resource is maintained by the hard work of our employees and their commitment to excellence."
The 18 newly certified Campers Inn RV parts and service professionals went through rigorous testing with the Mike Molino RV Learning Center to demonstrate their knowledge of industry standards and competency in their fields. The Learning Center is an industry leader in professional development resources, and it is supported by dealers, manufacturers, distributors and others in the industry. Campers Inn RV strongly backs the Learning Center and its commitment to education.
"Training and education are part of the core values by which we operate our company," said Jeffrey Hirsch, president, Campers Inn RV. "We believe that encouraging our team members to pursue certification is one of the best ways to ensure the high level of service we strive to offer our customers. I know the 18 staff members who have earned their certification will continue to make great contributions to this company, and I look forward to seeing more of their colleagues work towards this same accomplishment."
Headquartered in Kingston, New Hampshire, Campers Inn RV operates 13 full-service RV dealerships in the eastern United States, and it is celebrating its 50th anniversary in 2016. The family-owned business was recently selected as one of the RVBusiness Magazine's Top 50 Dealers in North America again for 2015 and honored as the winner of the 2014 Innovation Award. For more information about Campers Inn RV, visit www.CampersInn.com, like Campers Inn RV on Facebook or follow @CampersInnRV on Twitter.