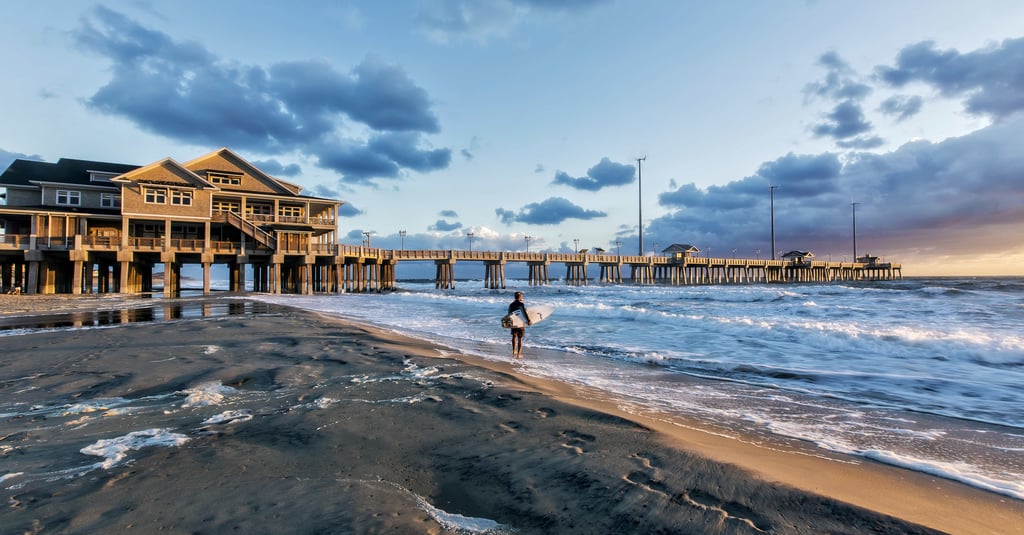 North Carolina's Outer Banks is a favorite vacation destination for beach-loving RVers. The 200-mile-long barrier islands offer pristine stretches of undeveloped shoreline and unique environments like towering sand dunes.
OBX is also the site of historical landmarks like the Wright Brothers flight and the Roanoke settlement. RVers will love exploring this quiet, peaceful oceanside getaway.
Natural wonders: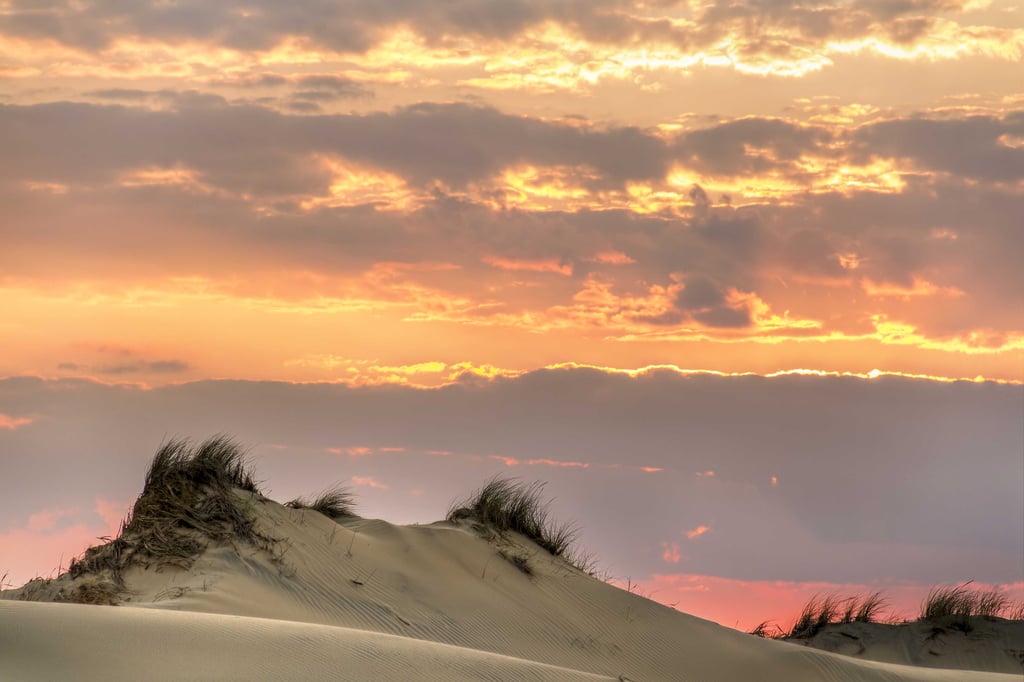 Cape Hatteras National Seashore
Cape Hatteras National Seashore preserves 70 miles of the Outer Banks' beautiful shoreline. The Seashore features 17 gorgeous, undeveloped beaches, and it is well known as one of the top fishing locations on the East Coast. At night, visitors can build bonfires and stargaze into some of the darkest skies around.
With the tallest sand dunes on the East Coast, this state park in Nag's Head offers a truly unique landscape to explore. Visitors can hike the dunes, go hang gliding or even snowboard on the sand. At night, the westward facing park offers incredible sunsets over Roanoke Sound.
Outer Banks National Scenic Byway
The Outer Banks National Scenic Byway traces 142.5 miles of the Outer Banks barrier islands from Whalebone Junction to Beaufort. Driving the Byway is a great way to soak in the region's unique scenery, and it passes by many of the Bank's most popular attractions for extra adventure opportunities. Two ferries along the route can accommodate any size RV that is legal for highway driving.
History: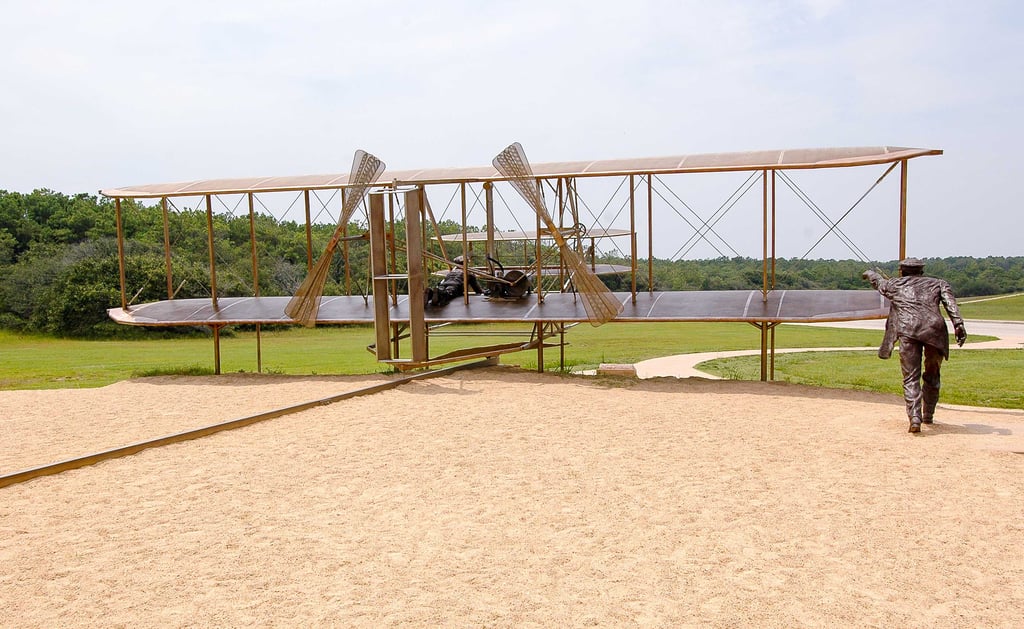 Roanoke Island was the site of England's first colony in the New World. The settlement is most famous for the mystery surrounding the disappearance of its colonists. Today, visitors can explore the history of the ill-fated settlement at the interactive Roanoke Island Festival Park and experience the lifestyle of the 1850s at the living history site, Island Farm.
Wright Brothers National Memorial
The Outer Banks is home to the towns of Kitty Hawk and Kill Devils Hill where the Wright Brothers achieved the world's airplane flight. A 60-foot granite tower memorializes the historic achievement. Visitors will find full-size reproductions of the Brothers' planes and learn about the history of aviation at the Centennial of Flight Museum.
The Cape Hatteras Lighthouse was built to protect ships navigating the treacherous waters around the Outer Banks. Completed in 1870, the lighthouse was moved to its current location 2,900 feet from where it originally stood due to coastal erosion. During the summer, visitors can climb the lighthouse's 257 steps for a birds'-eye view of the surrounding landscape.
Camping: