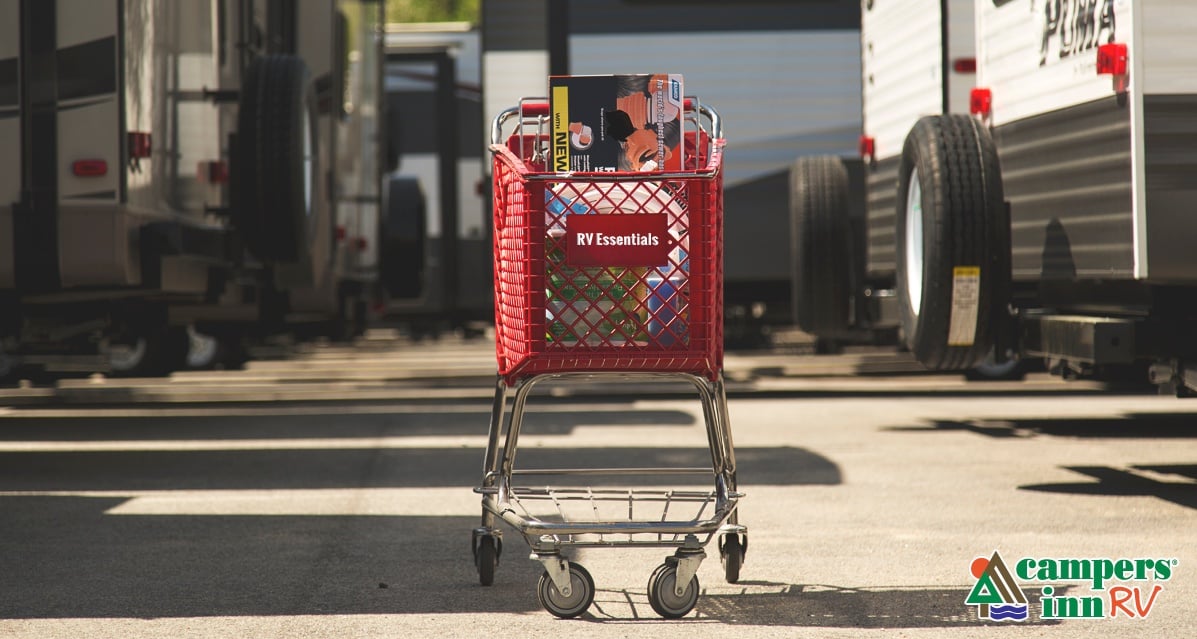 These 5 RV products are essential to successfully maintaining your RV. Not only will these RV accessories help you protect your investment, but they'll also help you create a more enjoyable RV camping experience!
1. RV slideout toppers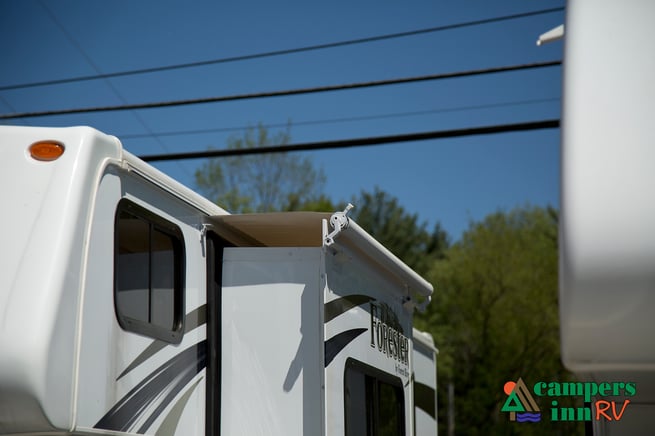 When it comes to protecting your investment, adding slideout toppers will ensure that your RV's slideouts remain in tiptop shape. Slideout topper awnings cover your slideout's roof for protection from rain, leaves and other falling debris.
Benefits:
Prevents rain from accumulating on your slideout's roof, avoiding a potential leak in their seals
Keeps debris from collecting on your slideout's roof, preventing damage to their seals
Has a handy roller tube feature on its body so rain and debris fall to the ground as you return your slideout back into your RV
2. RV Vent Covers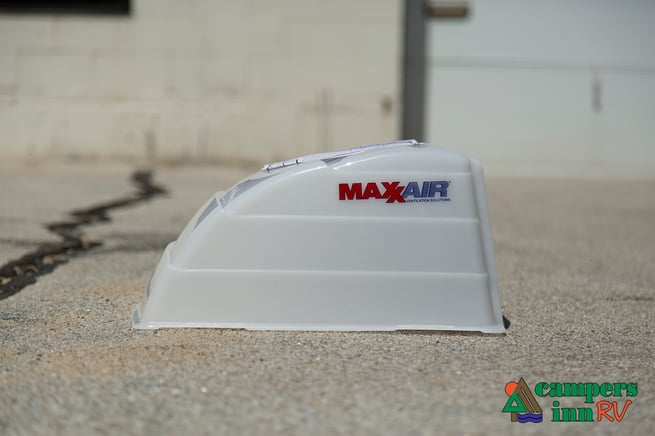 Roof vent covers allow fresh air circulation and ventilation throughout your RV's cabin, even when it's raining. By covering your roof vent, your RV's cabin will be able to maintain a comfortable temperature during those warm summer months, or the surprise early Fall scorcher. Roof vent covers will keep water, insects and leaves out of your vents, giving you with the extra level of climate control you need to enjoy relaxing inside your RV.
Benefits:
Keeps your RV cooler in the summer
You can keep your roof vent open rain or shine and enjoy the fresh air whenever you please
Vent out stale air, heat, smoke, and odor regardless of weather conditions
3. Waste Digester and Odor Eliminator by Pure Power Blue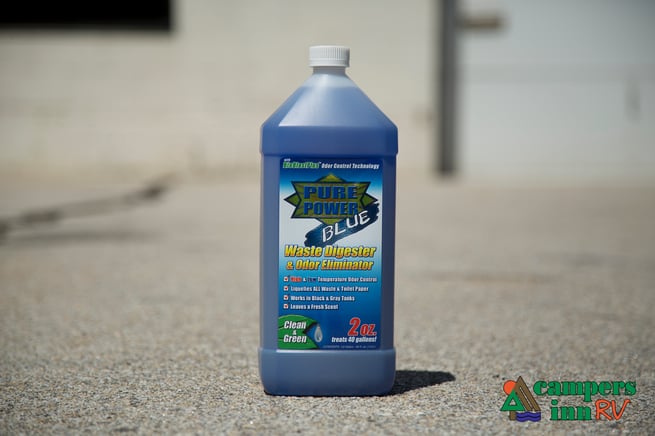 Pure Power Blue is an eco-friendly formula that was designed to keep your holding tanks clean and odor-free. This RV bathroom product has several key features that will make your next camping experience less smelly and more enjoyable!
Benefits:
You only have to use 2 oz. per treatment to keep your holding tanks clean and odor free
Works great in both grey and black holding tanks and high and low temperatures
It's chemical-free, and is accepted at all campgrounds and RV parks
4. Aqua Pro Drinking Water Hose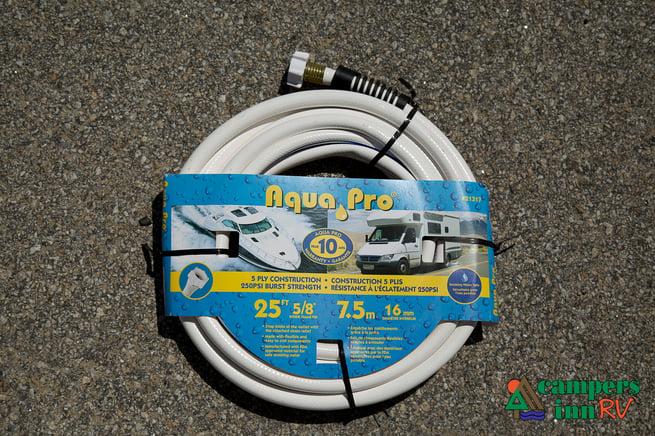 The Aqua Pro Drinking Water Hose was designed for connecting a water source to your RV and can also be used for safe drinking water. With the Aqua Pro hose, water will taste like it's coming straight out of your home's water faucet!
Benefits:
Crafted out of an FDA approved material that won't give you the dirty taste that you would get out of a garden house
Great for hooking up to your campsite's water supply or for filling up your RV's holding tanks before you leave for your RV adventure
5. Rhino Flex Sewer Hose Kit by Camco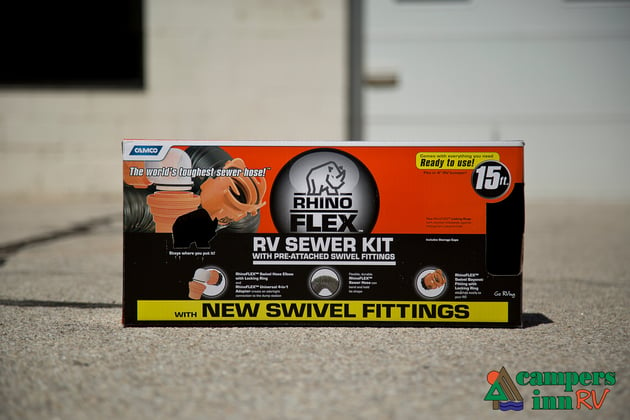 The Rhino Flex Sewer Hose Kit is an all in one RV sewer kit for a reliable hookup from your RV to a dump station or portable waste tank. This handy kit includes a 15-foot hose, one bayonet and elbow fitting, two storage caps, and a dump station adapter. The Rhino Flex Sewer Hose Kit has many essential features that will make your sewer hookup and disconnect stress-free.
Benefits:
The 15-foot hose is expandable and can easily be pressed back together for transportation
The dump station adapter can accommodate 4 different diameter holes depending on your campsite's dump station
The bayonet and elbow fittings at each end of the hose rotate 360 degrees for convenience and flexibility when connecting your hose
The bayonet and elbow fitting lock into place so you don't have to worry about sewage leaking when you disconnect
Now that you know the essential RV accessories, check out our blog post about the Top 10 Tips to Successfully Maintain Your RV for more tips and tricks about protecting your investment!