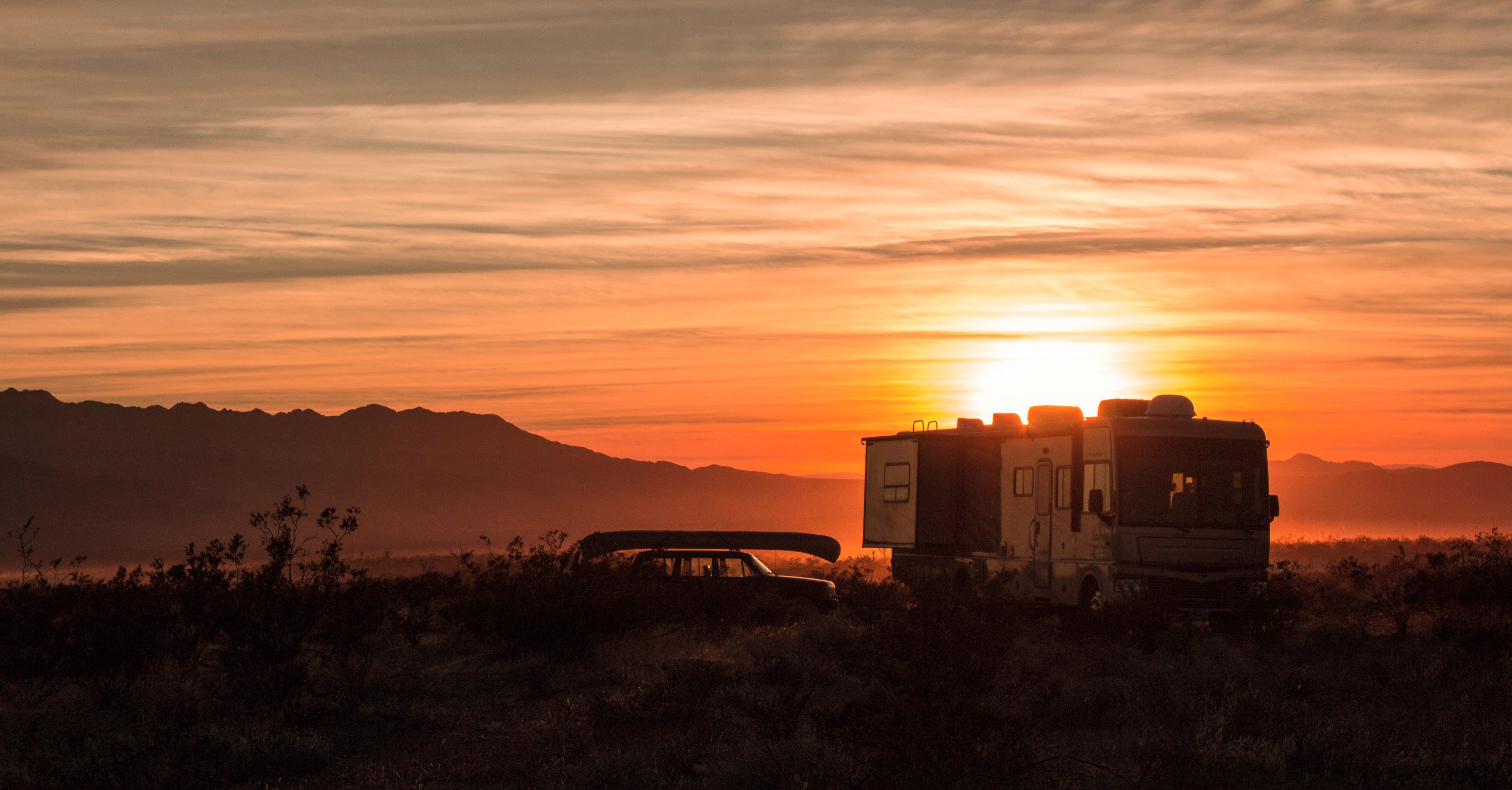 Living full-time in an RV opens up a variety of different camping possibilities. In our two years on the road, we have spent a majority of our time "boondocking," which means camping without power and water hookups.
How do we accomplish this? We learned a variety of tips and tricks through trial and error. Here, I will share my basic boondocking knowledge in hope of inspiring your own off-grid adventures
1. Finding a boondocking site
There are a variety of tools available to help RVers find free boondocking sites. Our personal favorite is Campendium, which allows people to write reviews for sites they have visited. These reviews often include information on the road conditions, overall busyness of the area, nearby amenities, cell reception and much more.
In the rare chance we can't find what we are looking for on Campendium, we resort to a few other tools, including freecampsites.net (another website similar to Campendium), AllStays (a mobile app), and iOverlander (another mobile app). Each of these allows advanced searches so you can find exactly the type of boondocking site you are looking for.
Once a boondocking site has been selected, we must actually transport our RV there. Since these sites are typically down dirt roads, we like to unhitch our towed Jeep and drive down to scout the premises and choose a site. Then, we drive our motorhome to the site and get all set up. If you have a trailer, you can unhitch and take your truck to scout before returning for the trailer. This may sound like a lot of work, but, to us, it's worth it to make sure we don't get our motorhome into a tricky situation.
After selecting a site, utilities are our next biggest concern. This includes water, power, and sewer. Typically, these are provided by campgrounds, but if you are boondocking, you must provide them yourself.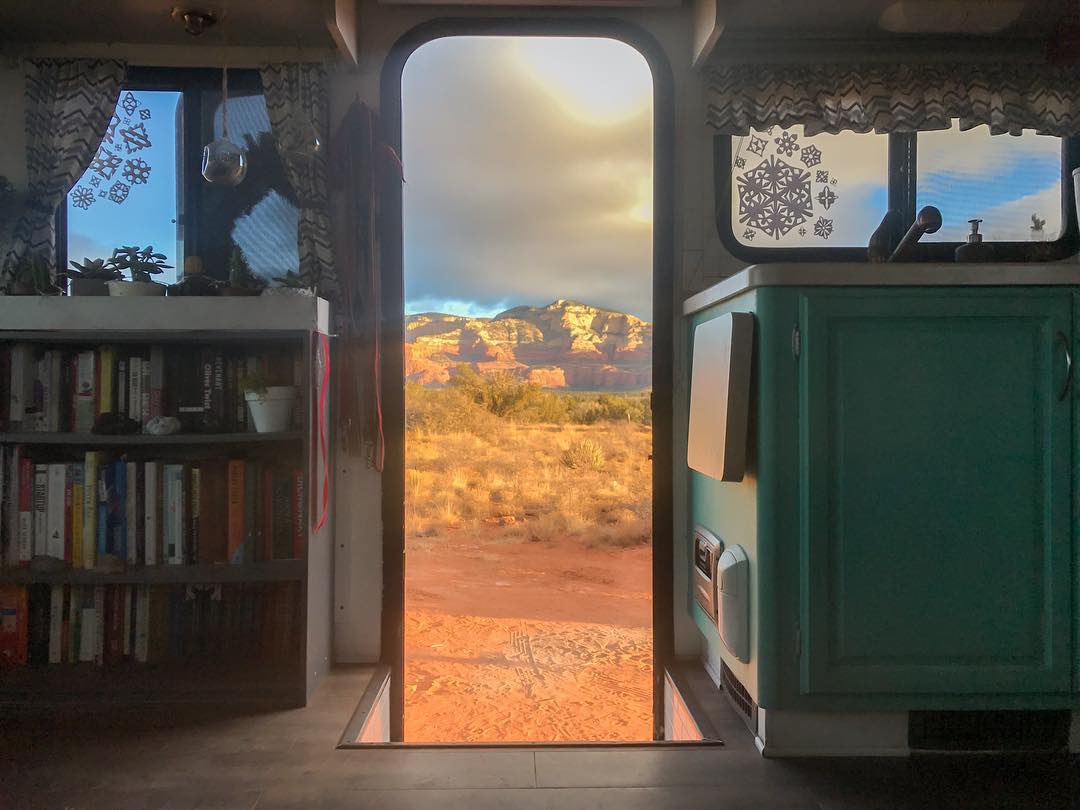 2. Water conservation
Water is one of the most essential parts of off-grid camping. It is absolutely necessary to arrive at your campsite with a full water tank. If you are coming from a campground, you can fill up before leaving, or you can stop at a travel center, a state park, a rest area or a private campground.
Next, you need to make your water supply last. One of the reasons we chose our motorhome was because of its 85-gallon water tank capacity, which is fairly large for an RV. Believe it or not, we can make this size water tank last up to ten days if we are very conservative with our water usage.
Our conservation tactics include taking short showers, washing dishes under a trickle of water and not letting the water run excessively while brushing our teeth or washing our hands. Although we can make our tank last ten days, we recommend trying two to three days maximum for your first boondocking stint.

3. Batteries and solar power
Power is the trickiest part of boondocking. First, you'll want to make sure your RV is equipped with house batteries. Most RVs have these, but some may not be powerful enough for days of usage. We upgraded to golf cart batteries, and they have held up well so far.
Next, you'll need a way to charge these batteries, so you can power your devices and turn on lights at night. Since we planned to spend a lot of time off-grid, we installed solar panels and a powerful inverter on our motorhome. However, if boondocking is something you are simply trying out, I would recommend using a generator to charge your batteries. This is cheaper and less permanent than solar if you decide boondocking isn't for you.

4. Black and gray tanks
Waste and wastewater disposal is another factor you need to consider when you are unplugged. You should aim to show up to a boondocking site with empty tanks so you have plenty of space to fill them. If you are being conservative with your water usage, the tanks should not fill too quickly.
When you are leaving your boondocking site, you'll need to find somewhere to dump your tanks. If you are headed to a campground, you can easily dump there. If you are headed home or to another boondocking site, you will need to find somewhere to dump along the way. Places that offer potable water will often have a dump station as well. These include travel centers, gas stations, rest areas, state parks and campgrounds. Sanidumps is a mobile app and website and is a great resource for finding dump stations.

5. Trash disposal
Without a campground dumpster, you are responsible for your own trash disposal while boondocking. We do our best to create less trash by disposing of additional food packaging at grocery stores and eating as many fresh foods as possible. When we must dispose of our trash, we typically do so at gas stations where we are already filling up or at big-box or grocery stores where we stop for supplies or food.
This may all seem like an unnecessary amount of extra work, and you may be thinking that it would be much easier to just stay in a campground. While you might be correct, the rewards of boondocking greatly outweigh any additional effort that off-grid camping can create. As you can tell in the photos in this blog, we have stayed in some this country's most incredible places completely free of charge and in absolute silence and solitude. We love boondocking, and, with a little patience and practice, you might find yourself loving it, too!
Follow Life Among Pines on Instagram @lifeamongpines
Website: https://www.lifeamongpines.com/
Facebook: https://www.facebook.com/LifeAmongPines/
Twitter: https://twitter.com/lifeamongpines
Planning your next RV trip? Download our free travel guide for 6 Epic Road Trips in the U.S.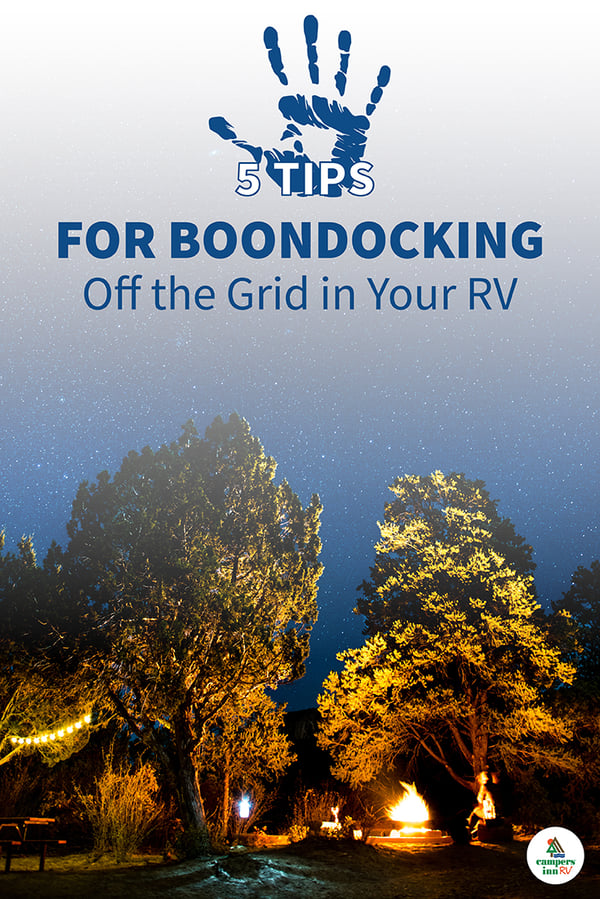 All photos courtesy and copyright of Sam and Brendan Binger.