We hope you had a good week and are gearing up for another awesome weekend camping! Maybe you are still in search of your perfect towable and plan on checking out some travel trailers or fifth wheels this weekend. In order to help you in your purchase process we are dedicating this blog post one one of the most popular towable manufacturers Palomino RV.
Get To Know Palomino RV
Palomino RV was started in 1968 by Vern Landry. Prior to starting Palomino Landry had worked at a pop-up distributor for years and felt he could create a higher quality product than what was currently on the market. His mission was to create pop-ups that were light weight and affordable in a variety of floor plans and begin building these units in Savage, Minnesota.
As production started to ramp up Landry felt it would be beneficial for the business to relocate closer to the Recreational Vehicle capital of the world Elkhart, IN. He settled in Colon, Michigan in 1972 and had a main production facility up and running in 1973. Unfortunately the primary building was destroyed in 1992 by a fire but they were able to rebuild and the first Palomino rolled out of the facility in 1993.
A few years later in 1998 due to the success of the tent campers Palomino was able to expand their facility that allowed them to start producing light weight travel trailers. In 2002 Palomino was purchased by Forest River RV which allowed them to quickly expand their production and introduce fifth wheels and two new travel trailer lines to their portfolio the Palomino Puma and Sabre. The demand for these lines grew to the point where they required their own facilities in Goshen Indiana.
Though Palomino is now owned by Forest River they never lost sight of Landry's mission of creating affordable light weight RV's in a variety of floor plans. Campers Inn is proud to feature a huge line up of Palomino's.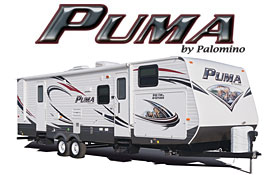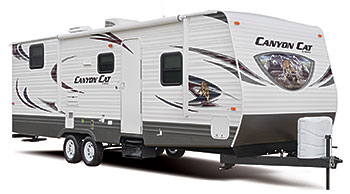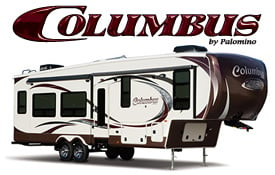 That wraps it up for this blog post, we hope you enjoyed learning about Palomino and that this post helps you in search of your dream towable. If you are looking to purchase a new Puma, Columbus or Canyon Cat. Check out....