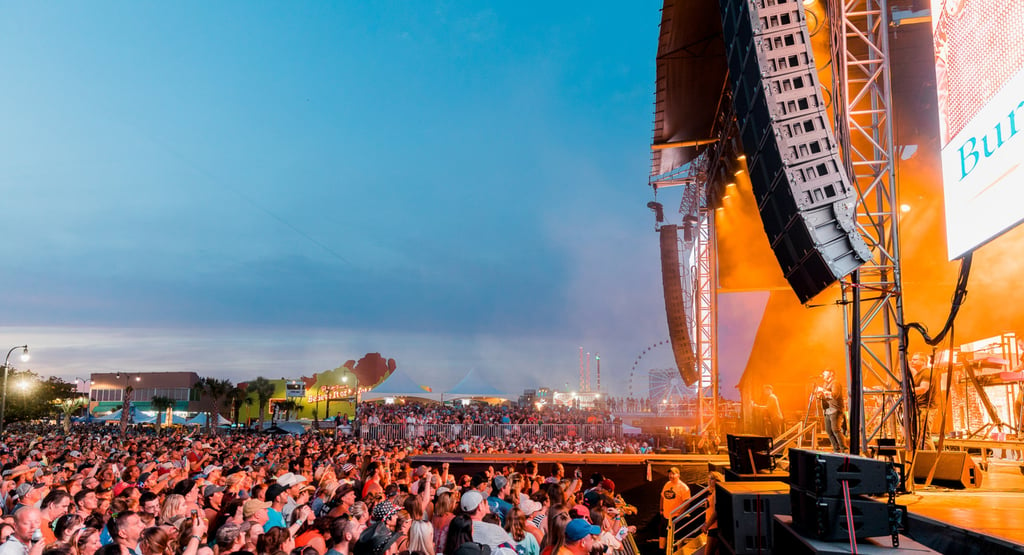 Campers and country music go hand in hand. If you are looking for an amazing festival where you can park your RV and groove to the latest cowboy songs, check out these 5 incredible events this summer!
1. Carolina Country Music Fest
The Carolina Country Music Fest is the largest three-day outdoor country event on the East Coast. It is held in the heart of Myrtle Beach, South Carolina right across the street from the beach.
The 2018 festival features over 30 performers, including Luke Bryan, Brett Eldredge, the Zac Brown Band, Toby Keith, Cole Swindell and more. The festival does not feature onsite camping, but there are several campgrounds nearby, including Myrtle Beach KOA, Lakewood Campgrounds and Ocean Lakes Family Campground.
When: June 7-10
Where: 812 N. Ocean Blvd., Myrtle Beach, SC
Tickets, camping and event info: https://carolinacountrymusicfest.com/
2. Taste of Country
Taste of Country is one of the biggest country festivals in the Northeast. The festival is held in Hunter, NY at the Hunter Mountain ski resort. Attendees can enjoy their favorite country stars surrounded by the scenic Catskill mountains.
Headliners for 2018 include Eric Church, Florida Georgia Line and Sam Hunt. The venue features several camping locations. All RV sites are 20x40 and do not include hookups except for Premium Mountain Top sites, which include electric.
When: June 8-10
Where: Hunter Mountain, Hunter NY
Tickets, camping and event info: http://tasteofcountryfestival.com/
3. Night in the Country
Night in the Country is a three-day festival held in the remote town of Yerington, Nevada. It is a party in the desert with a loose vibe that features mud volleyball, human foosball and more.
Headliners for 2018 include Brett Eldredge and Cole Swindell with more to be announced. Its camping areas are split between "Party Zones" and "Silent Camping". Sites are 20x50 with no hookups.
When: July 26 to 28
Where: Yerington, Nevada
Tickets, camping and event info: https://www.nightinthecountry.org/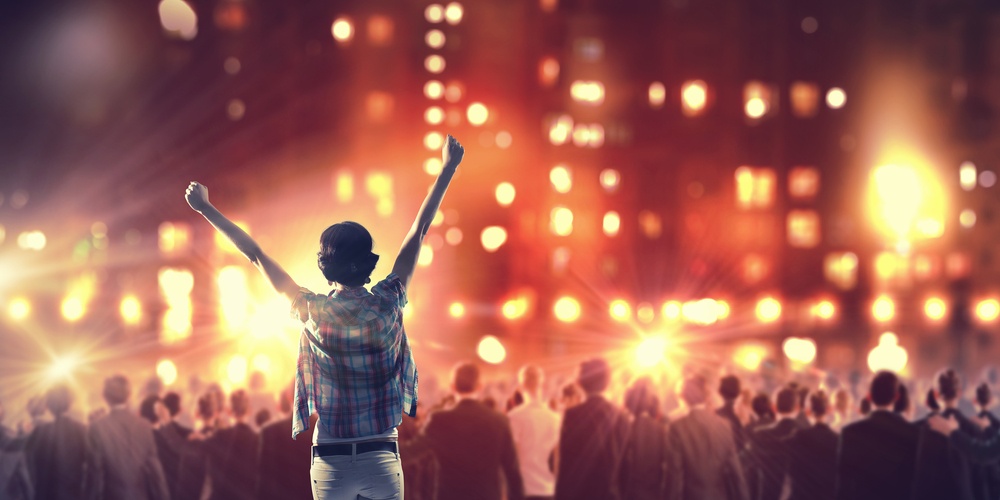 4. WE Fest
The WE Fest has been running for over 35 years in Northern Minnesota. It is held in Detroit Lakes, MN in a natural amphitheater on the shore of Lake Sallie.
Headliners for 2018 include Josh Aldean, Carrie Underwood and Florida Georgia Line. The festival has ten campgrounds, and each is geared towards a certain lifestyle, including families, young adults, partiers and more. Sites are a mix of dry and electric hookups.
When: August 2-4
Where: Detroit Lakes, MN
Tickets, camping and event info: http://wefest.com/
5. Watershed
Watershed is held in Central Washington's Gorge Amphitheatre, which is ranked as one of the best outdoor venues in the country.
The venue is famous for its beautiful scenery, and the concert boasts many of country music's top names. The concert offers a variety of camping packages with standard, family, quiet and premier zones. Sites size varies. Locations are first come, first serve. No hookups.
When: August 3-5
Where: The Gorge Amphitheatre, George, Washington
Tickets, camping and event info: http://watershedfest.com/
Make sure you have everything packed for your next RV adventure. Download our free RV Adventure Checklist.