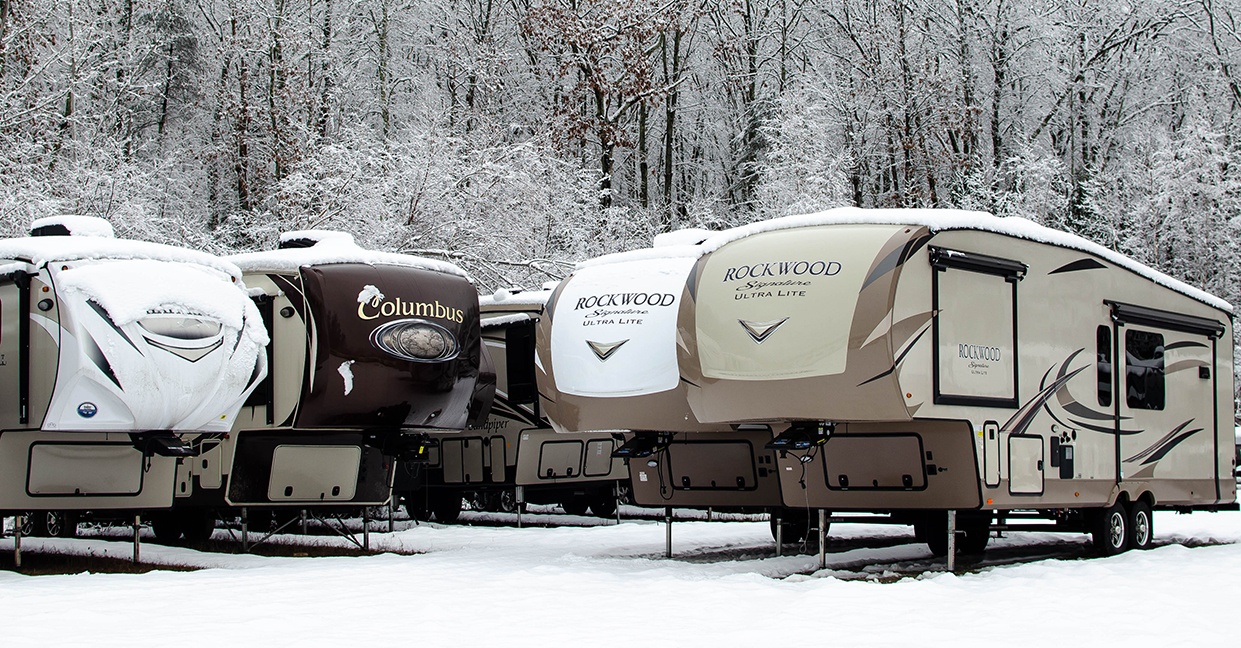 When people imagine RV adventures, they often picture green campgrounds and bright summer skies. But, there's plenty of fun to be had in the offseason: from leaf-peeping to snowmobiling to downhill and cross-country skiing.
If you want to enjoy outdoor activities in the fall and winter, you should look for RVs that feature extended season, four-season or arctic packages. These generally include enclosed and heated underbellies to keep the water tanks from freezing, extra insulation to maintain warm interior temperatures, dual pane windows and other accessories to protect against extreme weather.
To help you, we are highlighting four fifth wheels that are built to keep you outdoors and on the road even after summer ends.
Forest River Cherokee Arctic Wolf with Extreme Weather Package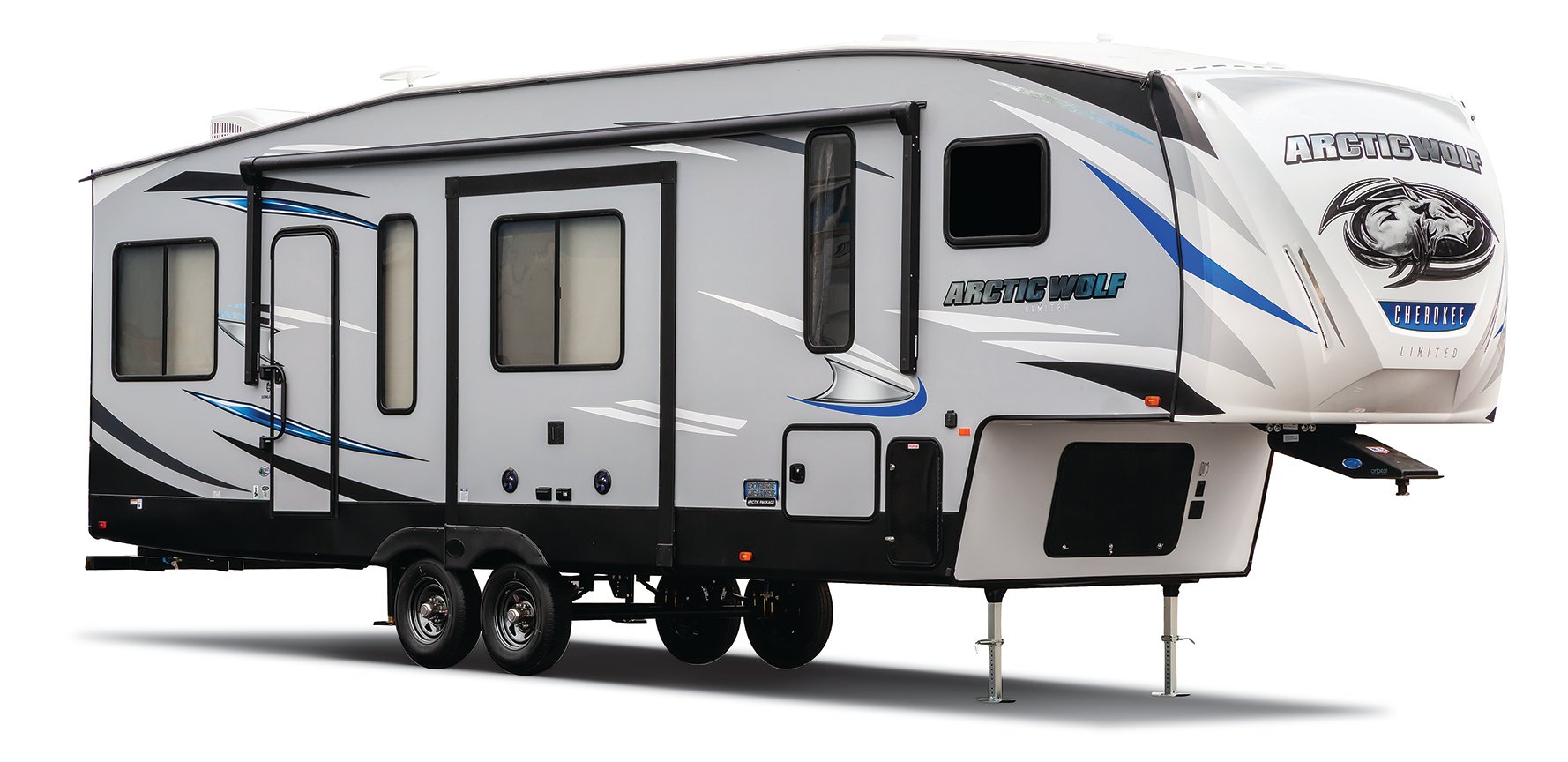 The Forest River Cherokee Arctic Wolf is an affordable, entry-level fifth wheel. With the Extreme Weather Package included, it is a great RV for younger families who love winter activities. The Arctic Wolf comes in six floorplans with a variety of layouts options, including a bunkhouse and single or dual slides. It is built to be towable by a light duty truck, and it won RV Pro's Best of Show in 2017.
Extreme Weather Package includes:
35,000 BTU furnace
Heated and enclosed underbelly
Upgraded insulation
High circulation ceiling fan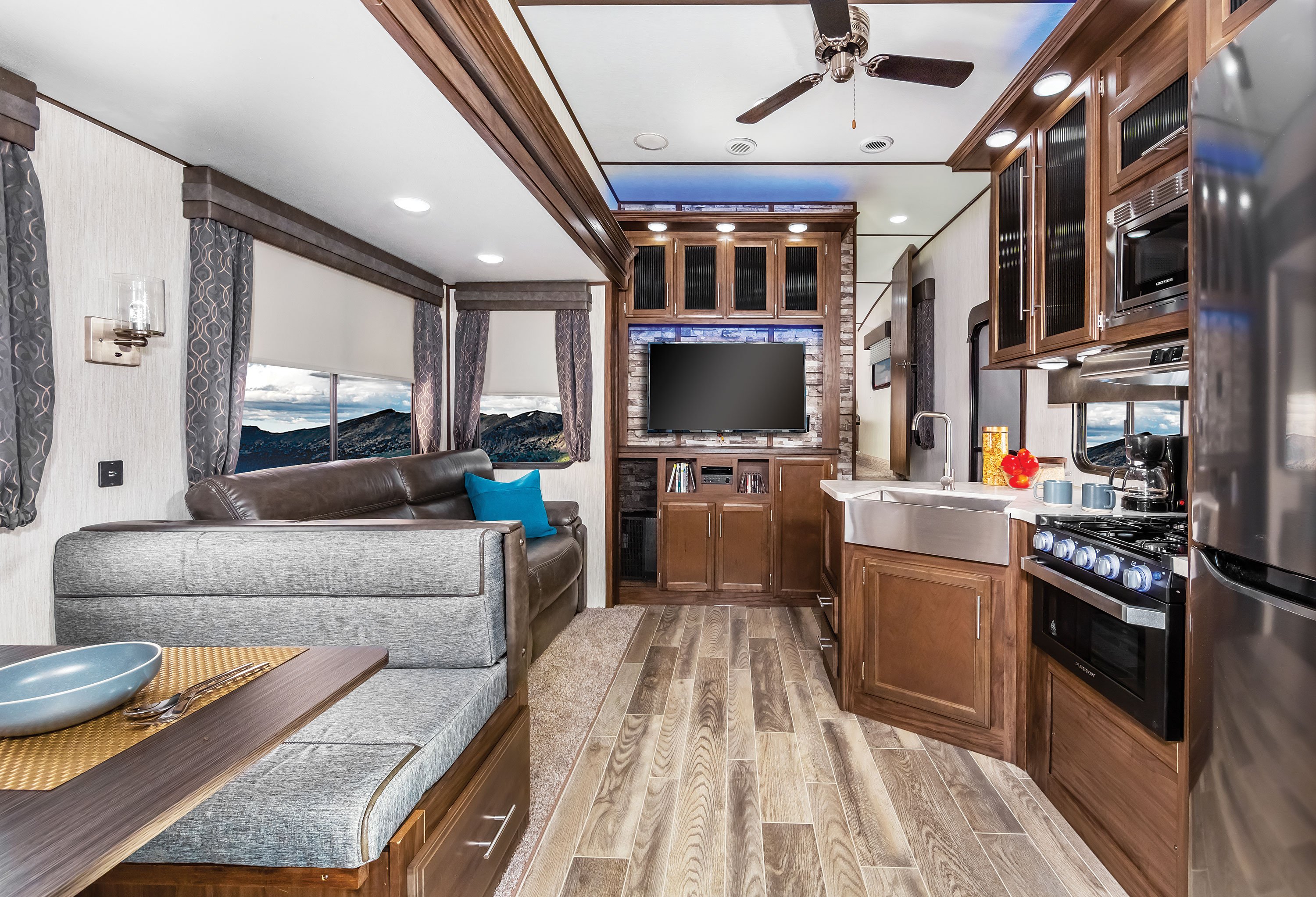 Jayco Eagle HTX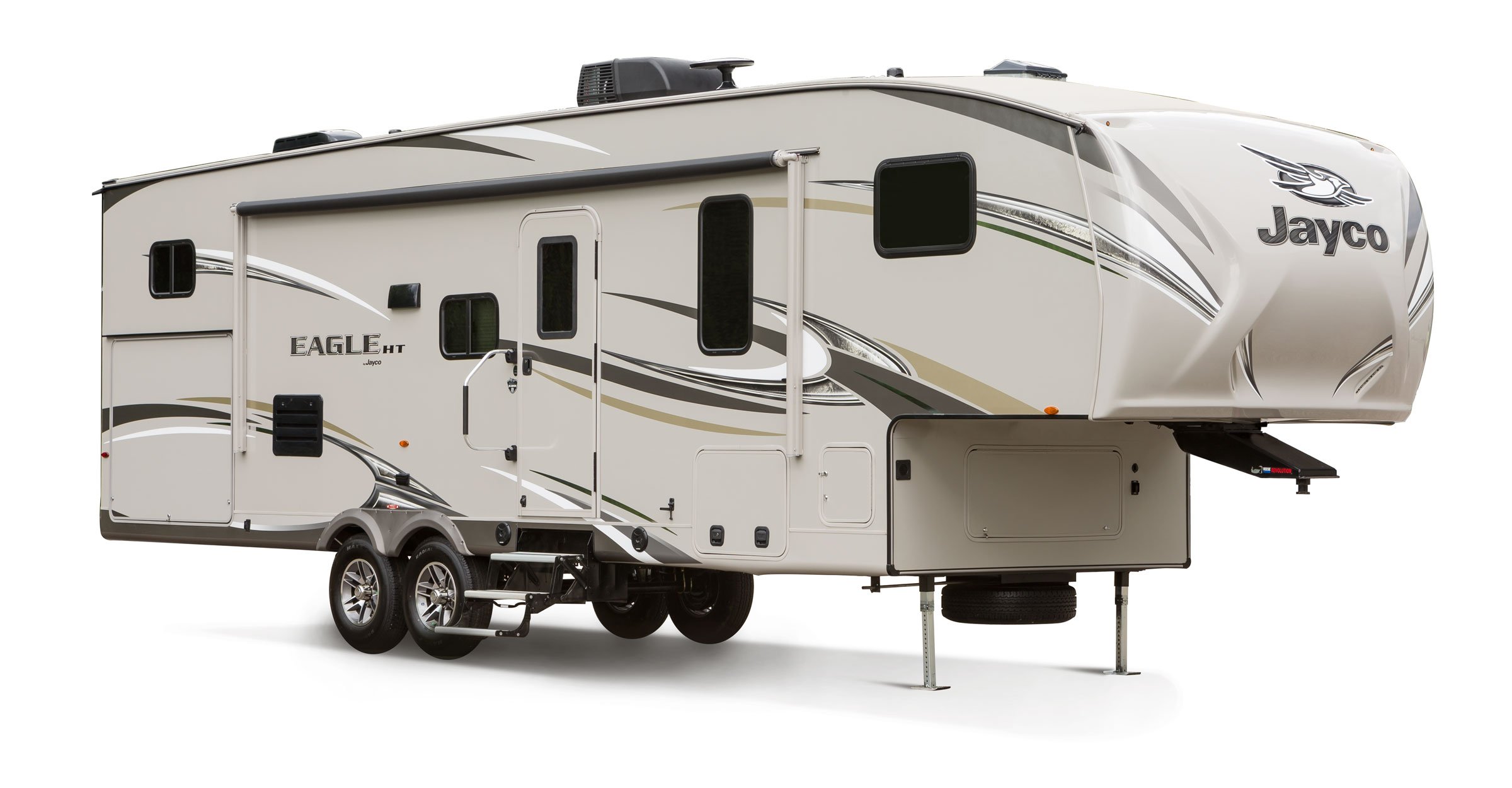 The Jayco Eagle HTX fifth wheel is built with a Climate Shield Ultimate Weather Protection package, which maintains an even internal temperature and protects water tanks in extreme heat and cold. The Eagle comes in eleven floorplans and features two interior design options: the light, rustic "Modern Farmhouse" and the brown maple-accented "American Tradition." This half-ton towable rig is perfect for RVers who want to enjoy the outdoors in all conditions.
Fully enclosed and heated underbelly
Double-sided flexfoil insulation
Double layer of front end fiberglass for warm bedroom
Pex plumbing for cold temperatures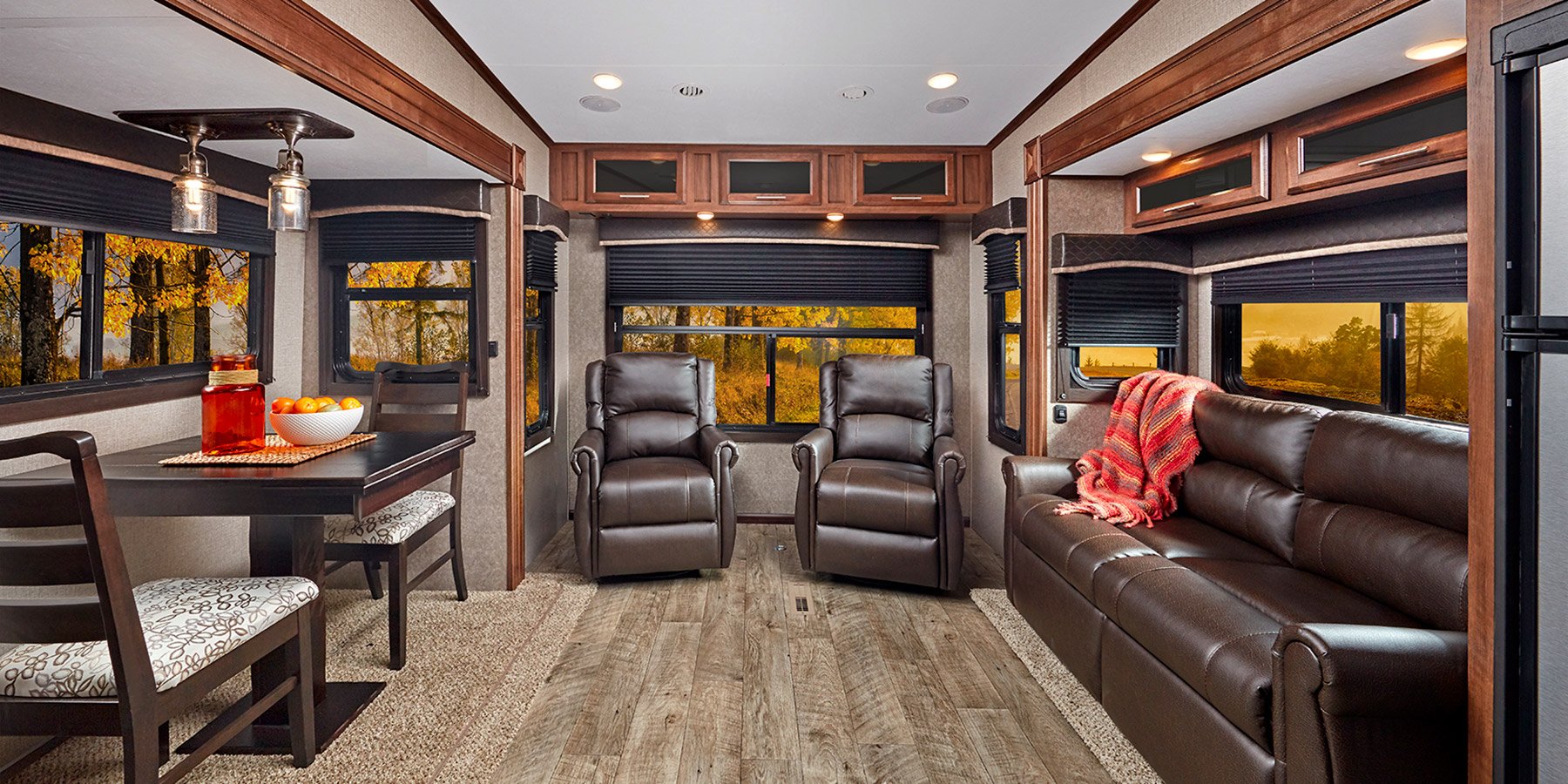 Grand Design Solitude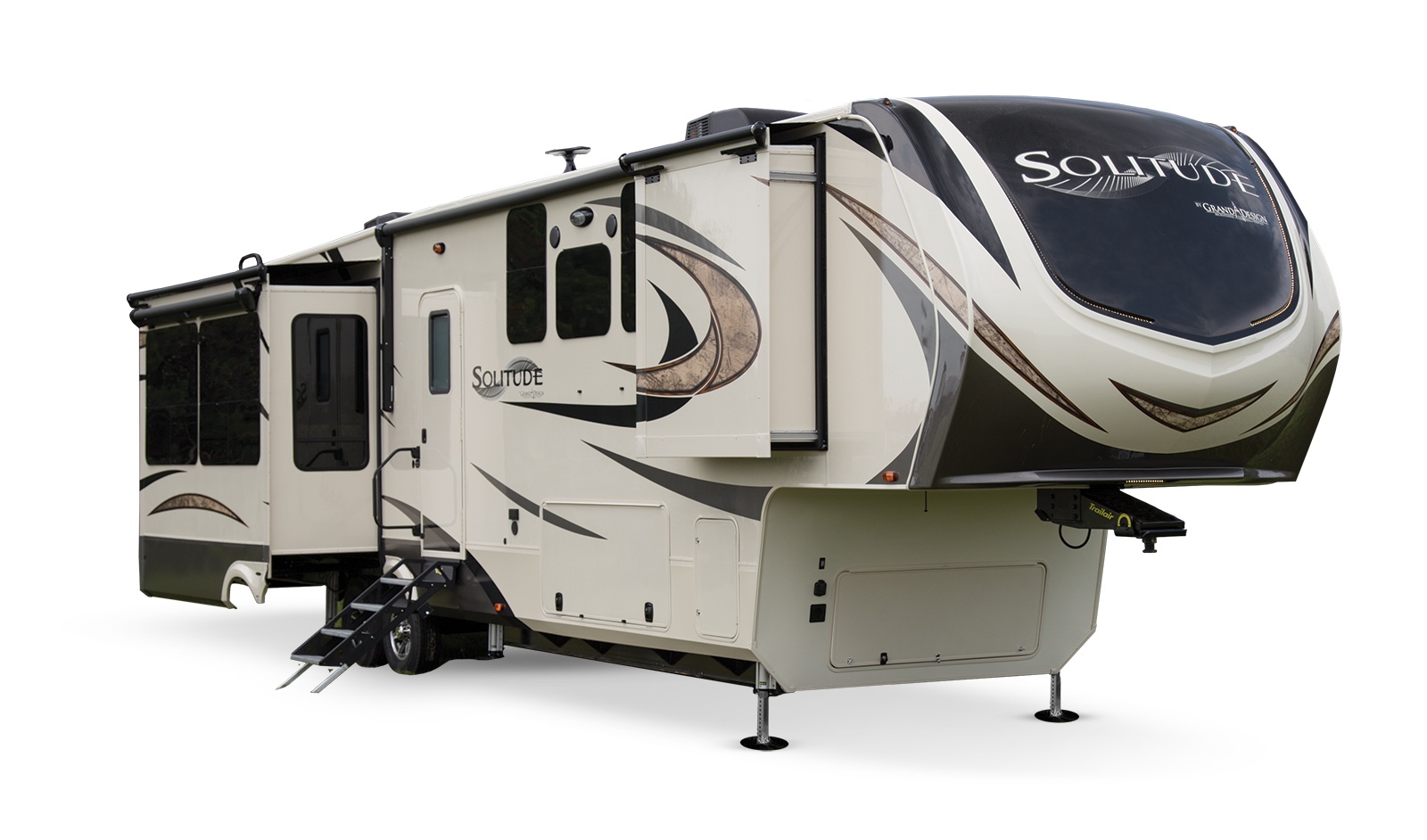 The Grand Design Solitude is a luxury fifth wheel made for long-term and full-time RVing. It features a mandatory Weather-Tek Package that is tested from 0 to 100 degrees. It is available in 10 roomy floorplans and features residential-sized appliances and furnishings, including a full-sized fridge, theatre seating and tri-fold sofas.
35,000 BTU furnace
Heated underbelly and storage bay
Triple-insulated main floor
Optional dual pane windows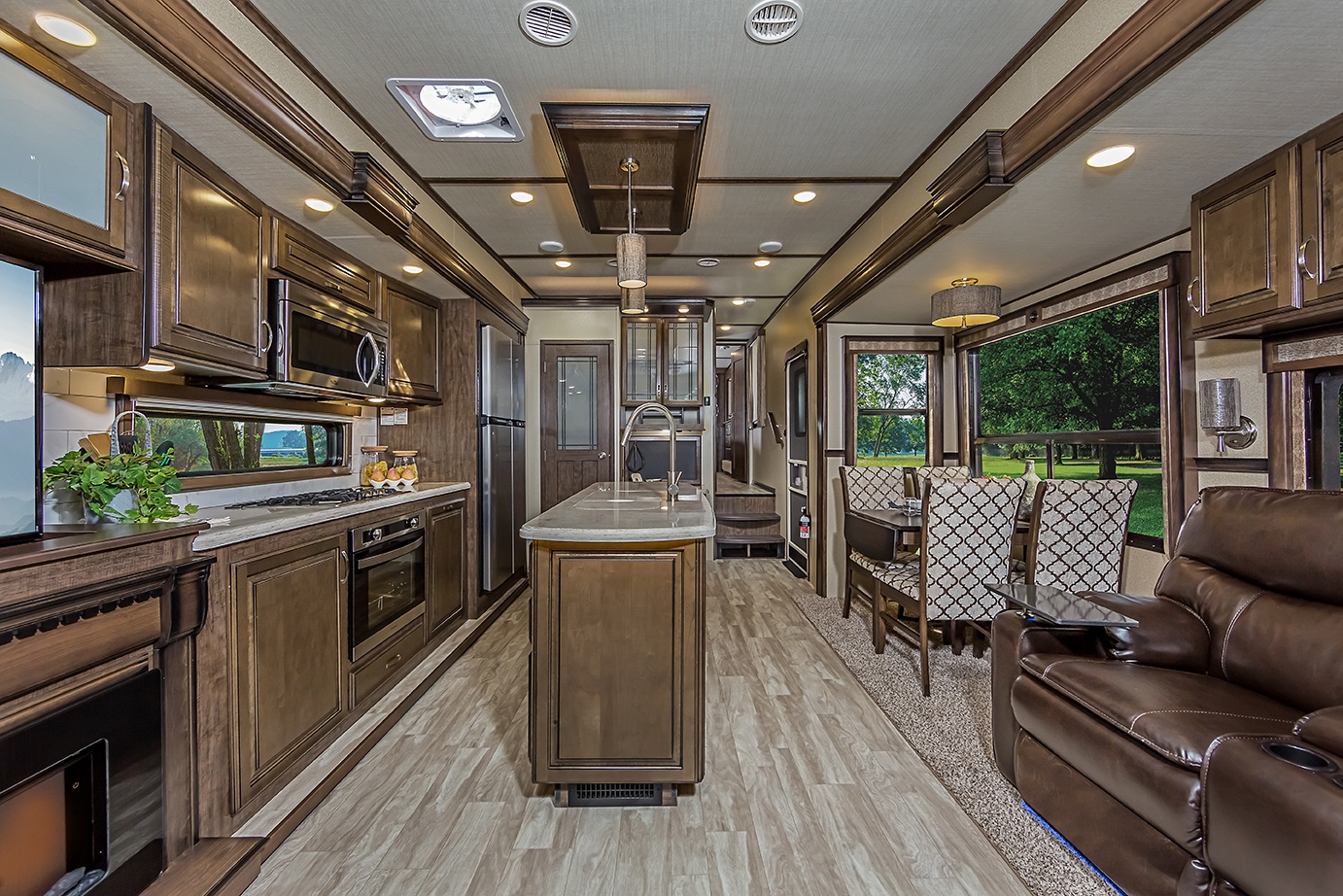 Keystone RV Avalanche
Keystone RV Avalanche was created for families, and it offers several floorplan options, including bunkhouses, rear dens and outdoor patios. It features solid-wood cabinets and drawers, as well as panoramic windows on the slides. The Avalanche's Base Camp Collection package adds triple-insulated holding tanks for extended season adventures.
Best Camp Collection package: Therma-Shield R37 Triple insulated and heated holding tanks
Upgraded Appliance Package: 35,000 BTU furnace
Cold weather rated to -4F without water lines or tanks freezing
Optional dual pane windows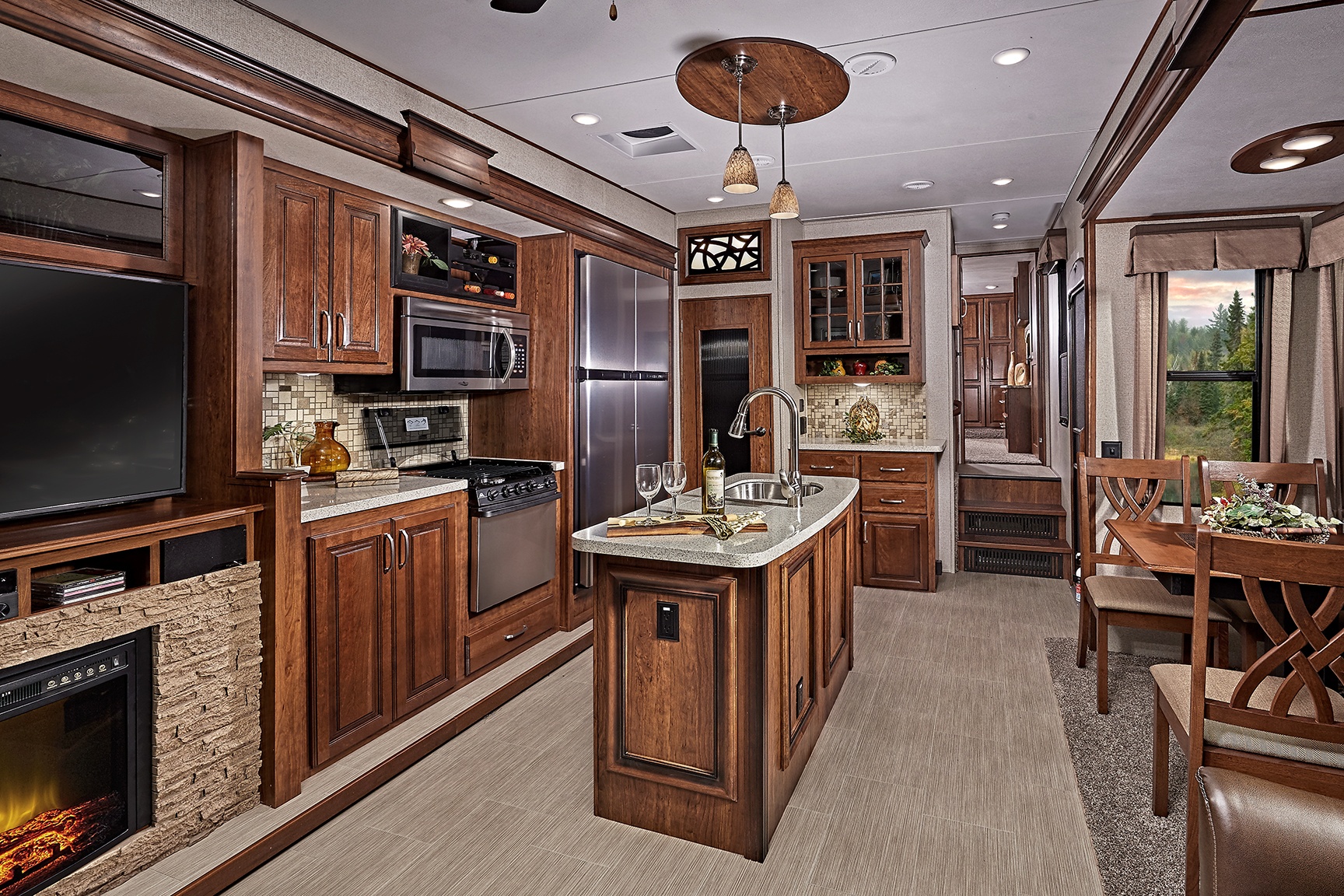 When you are winter camping, you need to be aware of storms and blizzards. Download our free guide to RVing in bad weather.