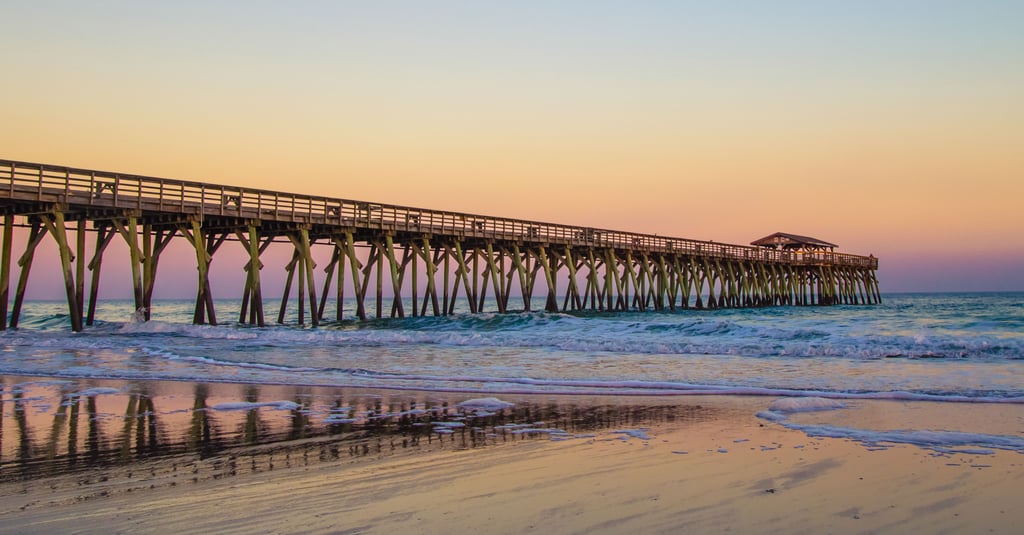 If you are looking for a great place to enjoy your favorite hobbies, check these four outstanding South Carolina State Parks with RV camping.
For beachgoers: Myrtle Beach State Park
With 1 mile of undeveloped beach, Myrtle Beach State Park offers a unique respite in the heart of the popular tourist city. Only a few miles from the bustling downtown district, the state park offers both a quiet spot to relax on the beach and easy access the nearby attractions.
The park also features a fishing pier to catch bluefish, flounder, mackerel, crabs and other sea critters. Campers can explore rare maritime forest habitats on two short trails, and birders will enjoy the large variety of species that visit the park during migrations.
Camping
366 RV sites available
Amenities: 300 sites with electric and water. 66 sites with electric, water, sewer.
All sites offer complimentary WiFi access.
Rates: Standard sites are $21-$42/night. Full hookup sites are $31-$52/night.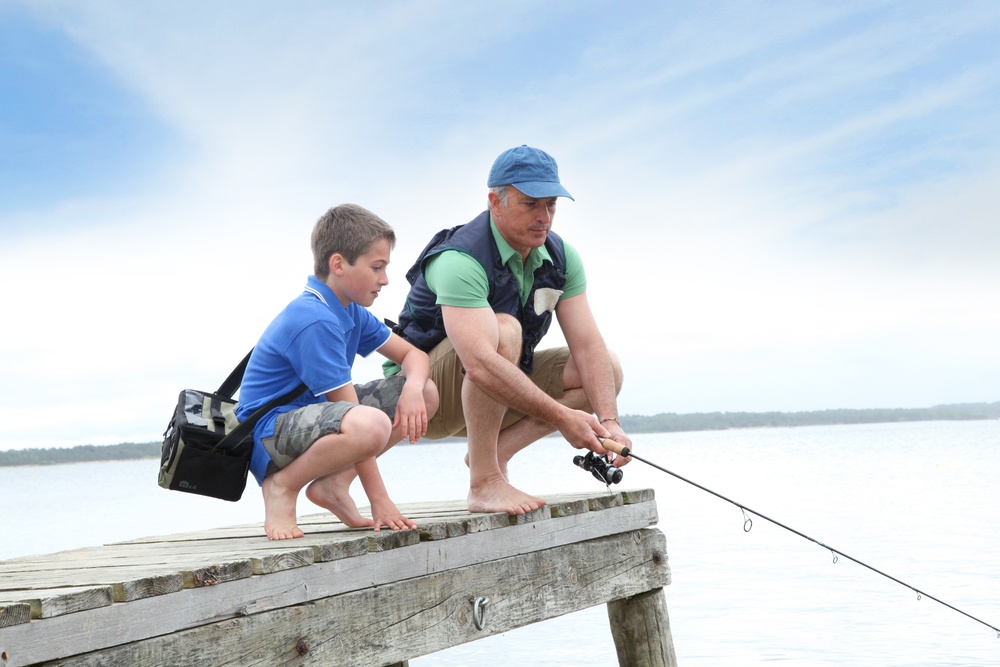 For Anglers: Barnwell State Park
Barnwell State Park is a beloved fishing spot in rural western South Carolina. Anglers can cast for largemouth bass, crappie, bluegill and catfish on its two lakes. Rods, reels and non-motorized boats are available to rent, so all campers can enjoy a quiet afternoon floating and fishing.
Birders should be on the lookout for osprey, wood ducks and painted buntings. A 1.5-mile loop trail circles the lakes, and many of its trees feature signs so hikers can identify the species more easily.
Camping:
25 sites for RVs are available
Amenities: 17 sites offer electric and water. 8 sites offer electric (50 amp), water and sewer
Rates: Standard sites are $14/night. Full hookup sites are $17/night
For Hikers: Oconee State Park
Oconee State Park is nestled in the Blue Ridge Mountains of South Carolina's Upcountry. Visitors can discover waterfalls, creeks, chestnut groves and more along the park's six nature trails. More adventurous hikers will find easy access to the 77-mile long Foothills Trails that traverses the mountains and backcountry along the border of the two Carolinas.
The 1,165-acre park also features three lakes for fishing, swimming and paddling. Non-motorized boats and canoes are available to rent. After exploring the wilderness, campers can enjoy the nearby mini-golf course or join the Friday square dance parties in the summer.
Camping:
140 RV sites available
Amenities include electric and water hook-ups
Rates: $21 -$23/night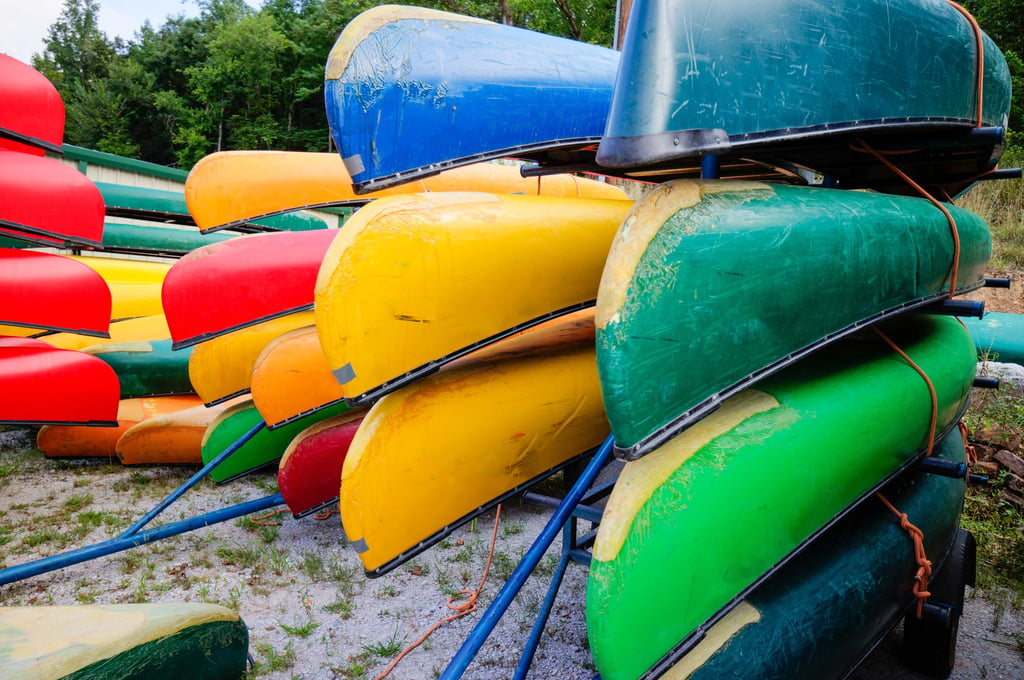 For paddlers: Givhans Ferry State Park
35 miles from Charleston, Givhans Ferry State Park rests in the middle of the 62-mile-long Edisto River Canoe and Kayak Trail. The Edisto river is the longest black water river in the country, and the ERCK trail offers paddlers a unique opportunity to explore the Lowcountry wilderness by water.
Campers can also view the river by hiking the park's River Bluff Trail or explore the local woods on the 4.3-mile Old Loop Trail. The park also rents fishing equipment to snag some of the flatheads, catfish, bass or shell-crackers that swim in the river.
Camping:
31 sites for RVs available
Amenities: 25 sites offer electric and water. 6 sites offer electric, water and sewer
Rates: $15-$21/night.