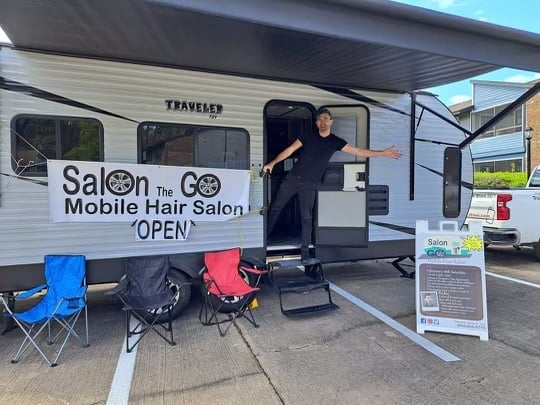 When you think of RVs, you probably think of camping, hiking, and other outdoorsy activities. Things like traveling the world, road trips with family, or summer evenings with friends are obvious uses for an RV, but have you ever thought about an RV that doubles as a hair salon? That's right, some RVers get a little unconventional in the way they use their RV.
Local hairstylist Richard Reed, for instance, started his business "Salon Go," a mobile hair salon out of a toy hauler RV. It just goes to show how versatile the right camper can be for any lifestyle. When you have the convenience of taking your business on the road, your possibilities are endless. We spoke to Richard to get some firsthand details about his experience doing hair on-the-go.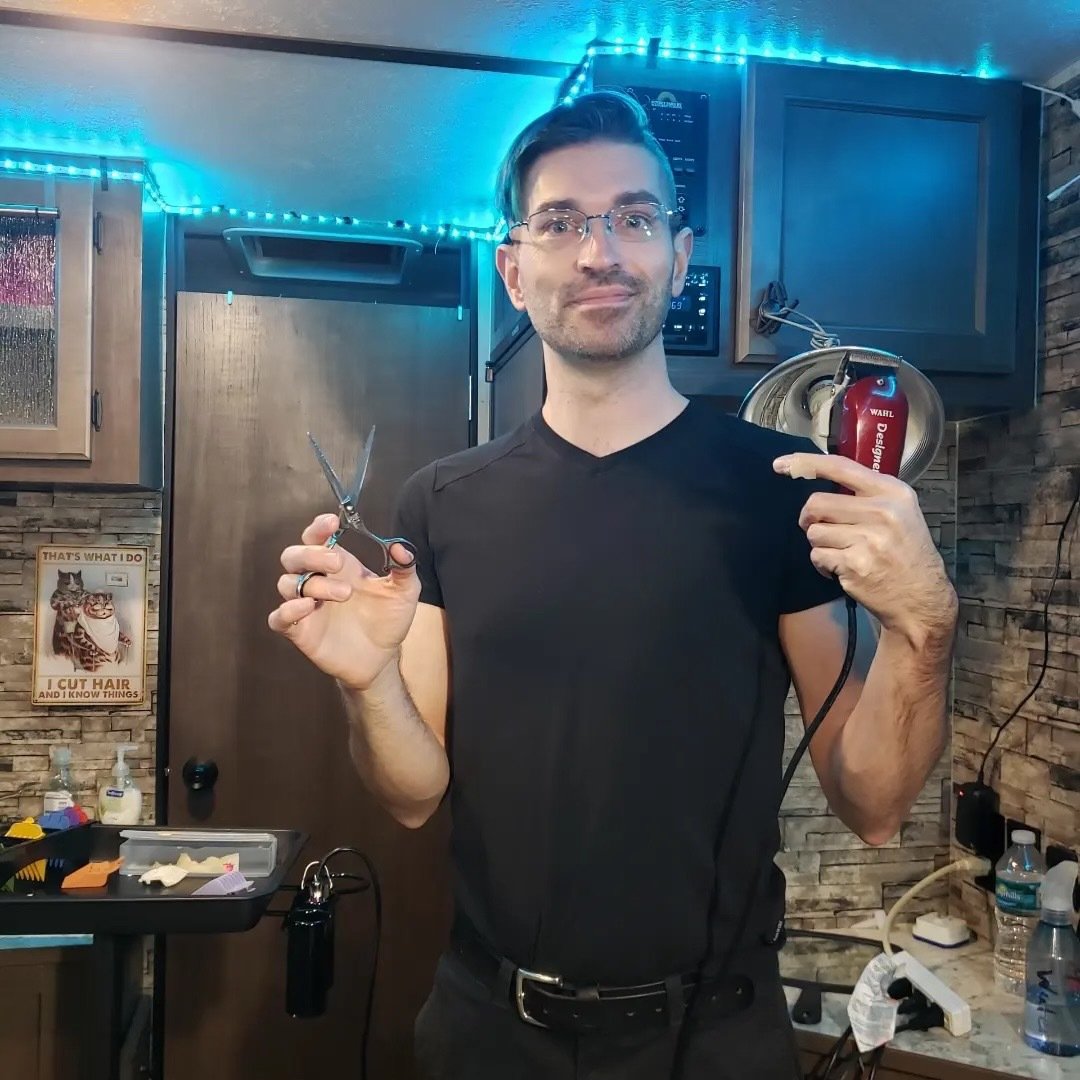 With the uniqueness of the toy hauler salon, we were curious to know more about when Richard started the salon, and what the customers are thinking about his mobile salon set up. Surely, this isn't a business model that salon goers are typically used to seeing.
When did you start the salon?
Reed: The day you came to see me was the first day taking it out. I officially got my license December 23rd, but I needed more things in place before opening.
What are your customers' reactions to your unique salon?
Reed: Some customers seem to treat it like any other salon. I've had a few that seem pretty excited about the idea of being mobile.
The idea of businesses becoming mobile is exciting, as it not only helps to spread local business beyond the city lines, but also gives business owners a competitive edge when they can expand their demographic. For Richard, that means potentially growing his clientele book outside the city. His cosmetology license and the mobility of his business means that he can work anywhere in the state of Florida.
Putting a salon on-the-go offers a lot of flexibility to grow a business in many different places where people wouldn't particularly be expecting to see a hair salon. It could be a means to combine the camping experience while also continuing to work, like doing hair at a music festival. Richard has some ideas about taking his camper "glamping," which is a style of camping that integrates luxury and amenities into the traditional camping experience.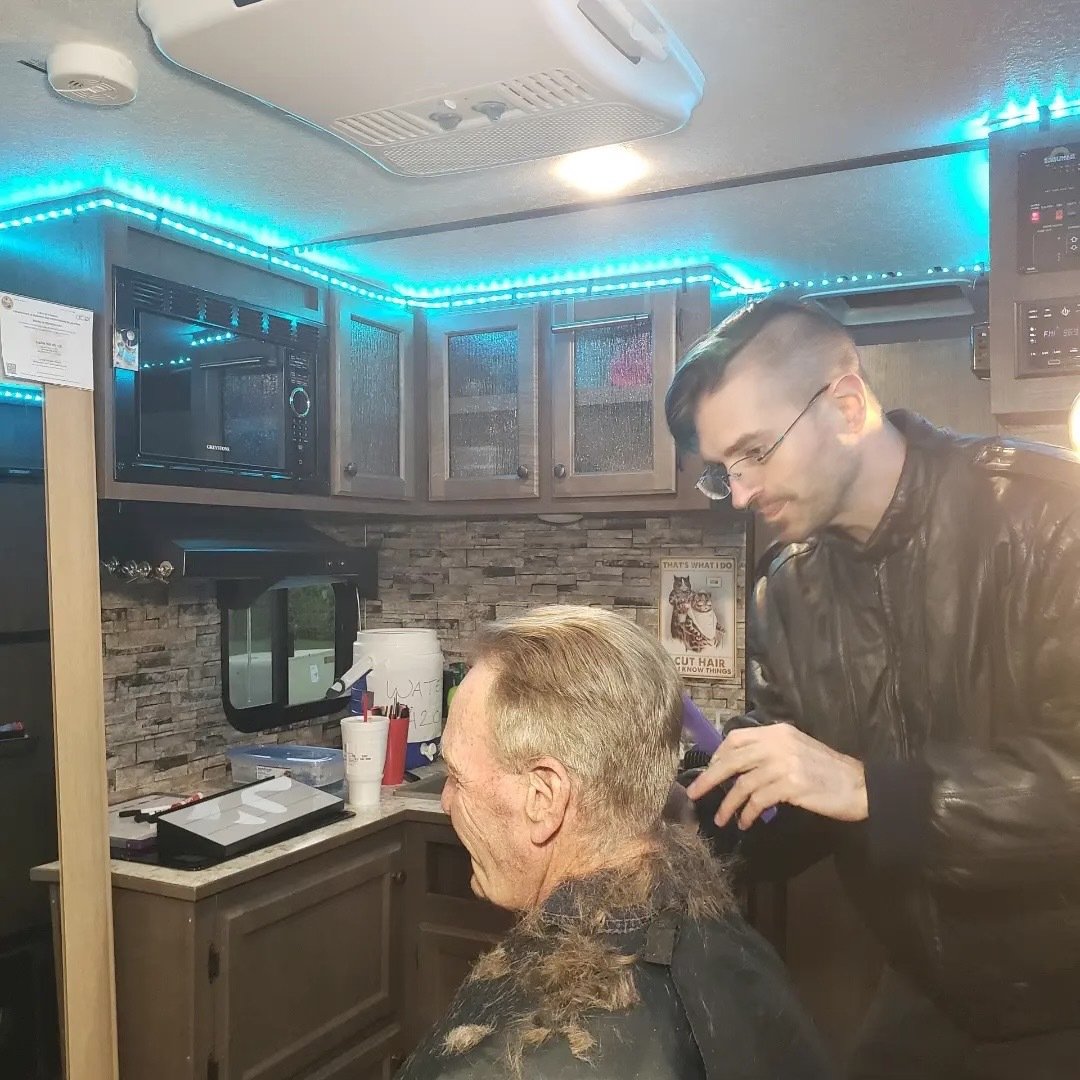 What are some perks of having a salon in an RV?
Reed: The camper mobility allows me to travel anywhere which is nice if I want to go glamping. Mobility and my salon license also allow me to operate anywhere in Florida.
Where do you plan to take your salon on wheels?
Reed: I have plans to try other apartment complexes, outside commercial buildings for employee breaks, maybe festivals, tailgating. The possibilities keep coming!
It's no question that this set up will put Salon Go on the map and open up a world of possibilities for Richard, especially because at the end of the day, it's probably not something most people have ever seen before. He's expressed that in deciding to make his salon mobile, the flexibility of location was crucial. In the hairstyling world, location can make or break a salon. A mobile salon has broken the barriers in that sense and given Richard the ability to be located anywhere around the state of Florida.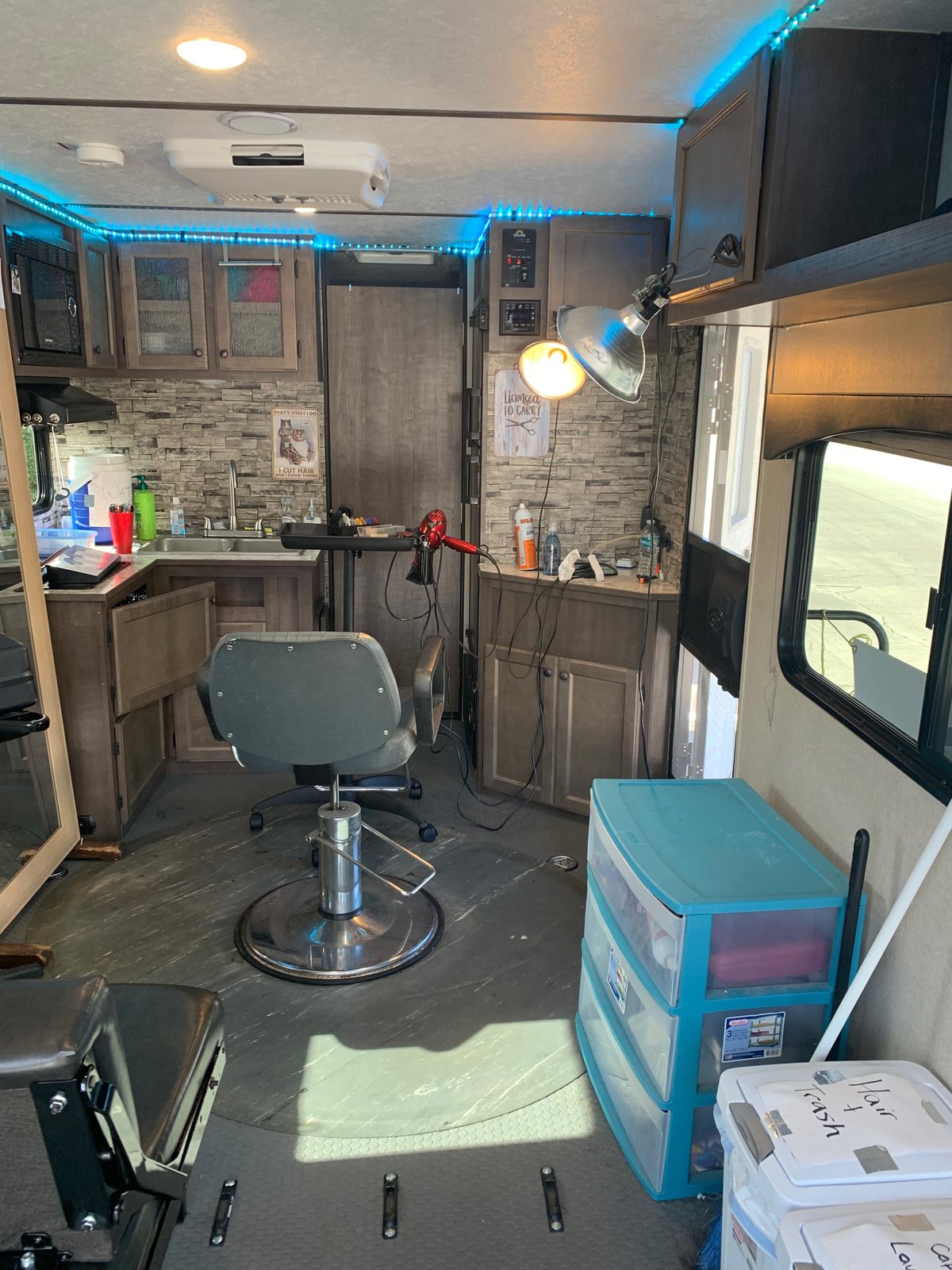 What inspired you to put your hair salon in your toy hauler?
Reed: The inspiration came from what many hairstylists hear when talking about starting a salon. "Location, location, location." Also, the uniqueness of it. In doing research, I could find very few examples of mobile salons in RVs. Fewer that are still in operation.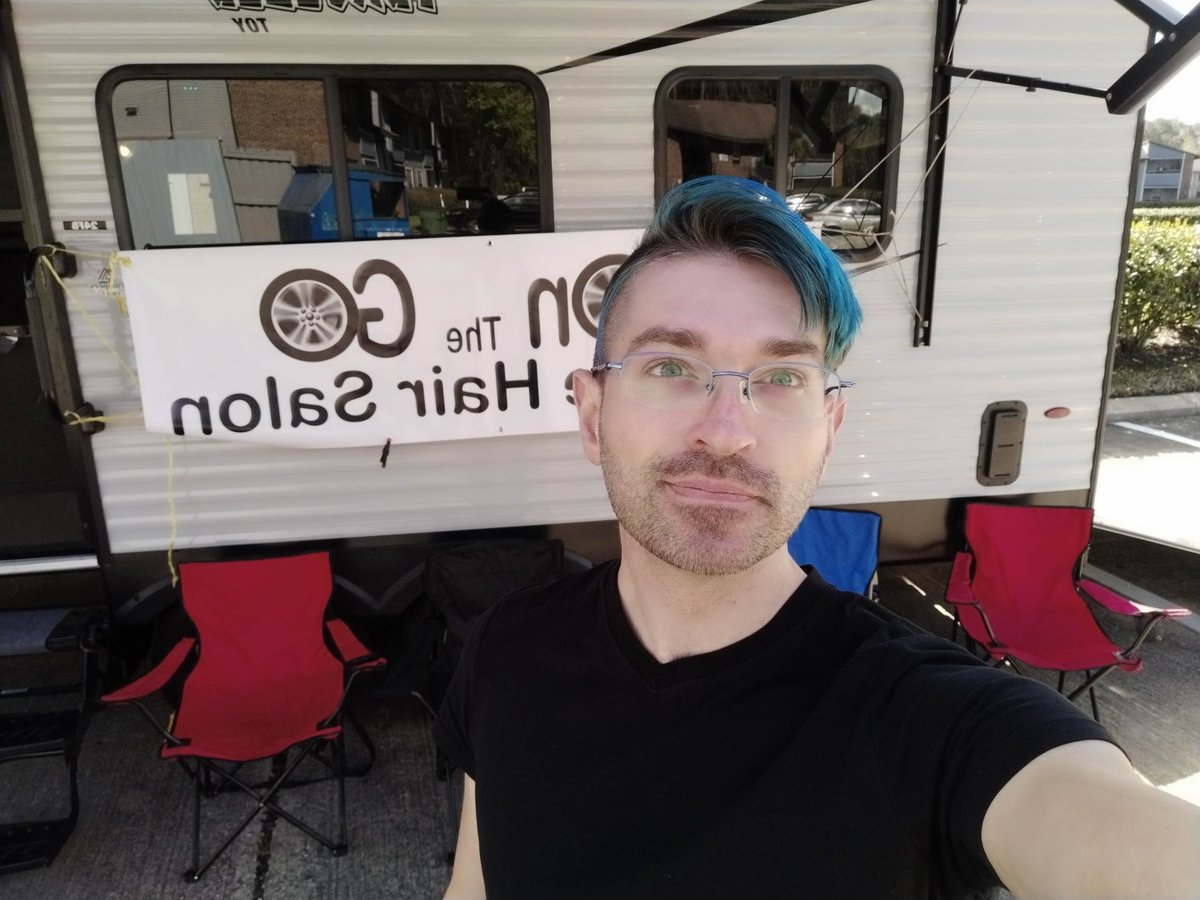 There are so many more uses for an RV than camping and road trips alone. Maybe you have an idea for a business that could be optimized on the road, and benefit from mobility. Like Richard and Salon Go, with passion and just a little creativity, the right RV can help you expand business horizons. It goes to show that no matter your lifestyle or budget, the right RV is out there waiting for you. Are you ready to get on the road?
More Like This:
How to Earn Money From Your RV