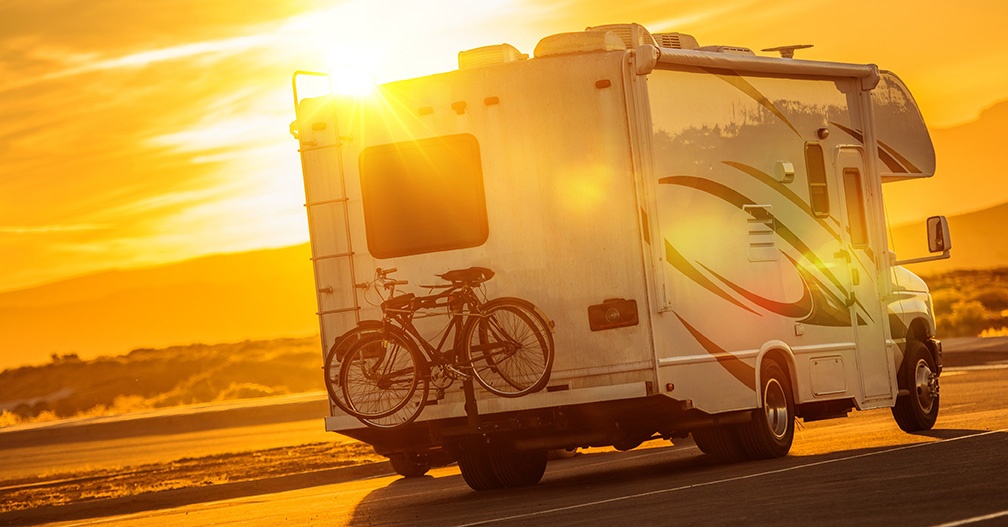 So, you've got a brand new RV, a list of places you want to go and a thirst for the open road. You are almost ready to start your next adventure, but you still need one final piece: a name for your rig!
Take a spin on our RV Name Generator. First, pick your favorite national park and write down the word next to it. Then, do the same for your favorite outdoor activity. Presto! You've got a name that matches your RV personality. Have fun and see what crazy combinations you can come up with.
Find your name!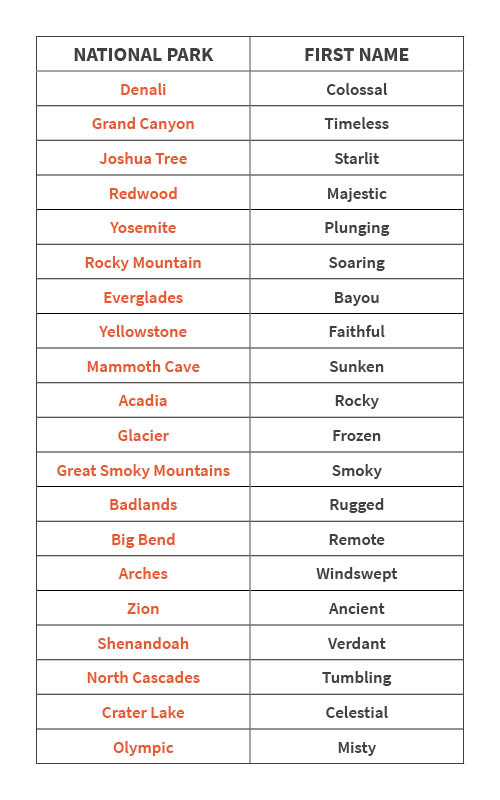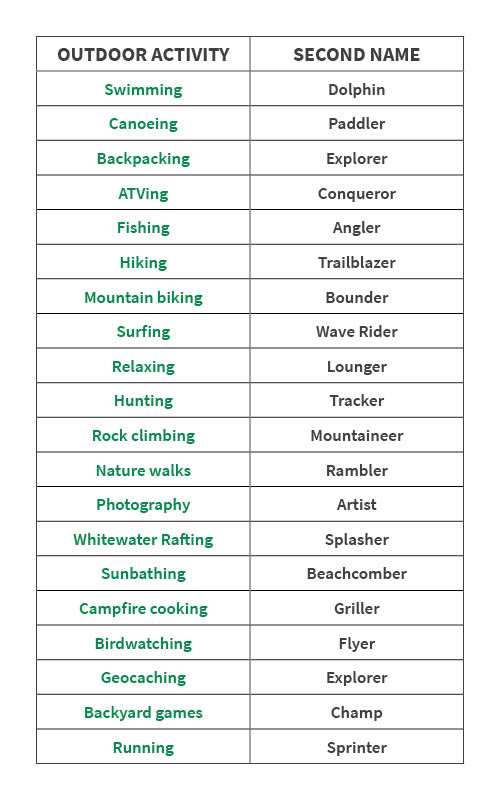 If you've got your rig named, download our free ebook, 6 Epic Road Trips, to find your next adventure!