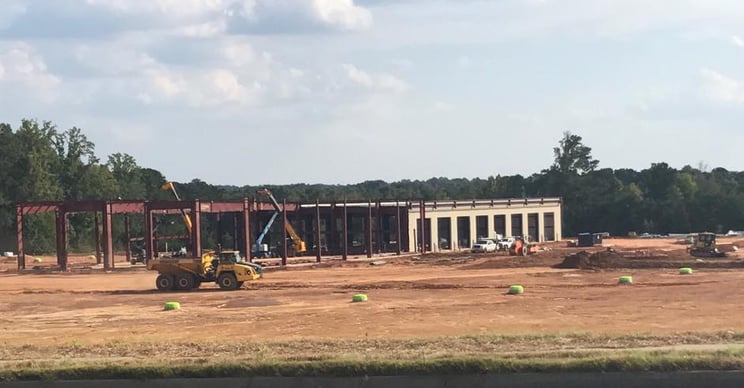 Campers Inn RV, the nation's largest chain of family-operated RV dealerships, announced today it is teaming up with top RV industry leaders Martin Zonnenberg and Joel Cline to open a new dealership in Acworth, Ga., under the Campers Inn RV flag. The partnership will combine decades of knowledge and success as the team looks to tap into the growing RV market in the Greater Atlanta region. It is slated to open in the first quarter of 2018.
Zonnenberg and Cline will be leading the development of the new site. Zonnenberg has previously owned three highly successful RV dealerships in the Atlanta market and was named RVDA Top Quality Dealer of The Year in 2004. Cline, who served as Regional Vice President for Camping World, headquartered in Bowling Green, Ky., will lead the new store as a managing partner and serve as director for Campers Inn RV's Atlanta market.
"This is an great time for Campers Inn RV," said Jeff Hirsch, President and CEO, Campers Inn RV. "Though the prospect of continuing our growth in the Atlanta market is exciting, I'm especially pleased with Martin Zonnenberg and Joel Cline joining our organization. Martin is one of our industry's visionaries. He's pragmatic and a master of detail with a strong desire for opportunity. He will be instrumental in further developing our growth strategies in the South and serving in an advisory roll to help guide our future. Joel is an industry veteran who has enthusiastically embraced our culture and vision. He understands dealership management and will be a welcomed addition as we continue to build our all-star team to further expand our network and acquisitions."
The facility, located on 15 acres, is currently under construction. It will include 16 service bays and over 40,000 square feet of showroom and parts and accessories space.Campers Inn RV currently operates 16 dealerships in the Eastern U.S.
"This partnership makes good business sense," said Cline. "The immediate benefit of launching a new dealership alongside a well-established company will allow us to hit the ground up and running. The Northwest Atlanta market is growing and our goal is to be a responsible addition to this vibrant community by providing the best RV products and services. There will be an emphasis on positively changing the RV service culture by using empowered people, new tech and a more aggressive approach than the traditional industry standard. Alongside Zonnenberg and Hirsh, two names that are synonymous with integrity and success in the RV industry, we will do it in a manner that will make the local community and RV community proud. We will be expanding into new markets more quickly, which will allow us to create more jobs with attractive career paths. Aside from the incredible opportunity the partnership will provide, we all share a vision and a firm stance on core values in our now strengthened Campers Inn RV dealership network. Combined with a healthy balance sheet, impressive personnel and infrastructure, the organization is poised for growth."
Campers Inn RV first entered the Atlanta market in 2014 when it acquired Peco Campers in Tucker, Ga. Based on the success of that store, and the strength of the local RV community, the company saw great potential in increasing its investment in the region. The new dealership will allow the company to better serve RVers north of Atlanta, and it will be located near numerous outdoor recreation areas including Lake Acworth, Lake Allatoona and the North Georgia Foothills.
"Our partnership in Atlanta is truly a win for all members," said Zonneberg. "The Campers Inn RV team, Joel and myself share similar values, and with Campers Inn RV's strong balance sheet, resources and our intimate knowledge of the Atlanta and Southeastern U.S. markets, we have many exciting opportunities ahead of us."
Interested in receiving Campers Inn RV news, sales information and RV lifestyle tips straight to your inbox? Subscribe to our blog today!