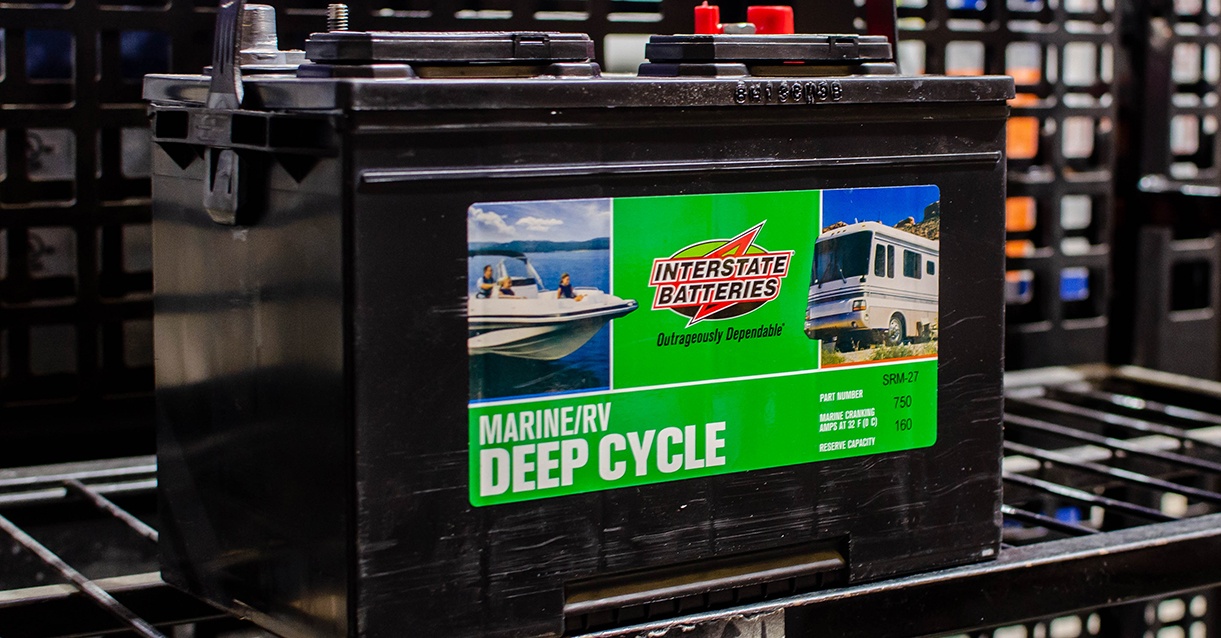 When you store your RV during the offseason, you also need to remove your battery and keep it in a warm location. If you leave it in, the water in your battery may freeze when the temperature drops too low.
This happens because a battery loses its sulfuric acid when it discharges and leaves water behind. The more your battery discharges, the easier it freezes.
It is not recommended to leave your RV plugged in, either. If you don't have a smart charger, you can overcharge your battery and risk damage or even starting a fire.
Luckily, prepping and storing your battery during the offseason is easy, and we've listed 6 steps for you to follow below. You'll want to invest in a charger and a maintainer to keep it charged in storage. Ask your local dealership or service center what equipment is best for your battery.
And, as always, make sure you take proper safety precautions and wear appropriate gear when handling your battery.
6 steps for prepping and storing your RV over the winter:
Remove the battery from your RV
Check the water levels and fill it up if needed (wear eye protection and safety gloves)
Charge the battery fully
Store the battery in a warm, indoor location like a cellar (don't rest the battery directly on the floor. Use cardboard or other material as a mat).
Attach a battery maintainer to keep it charged during storage
Check your battery monthly to make sure it is fully charged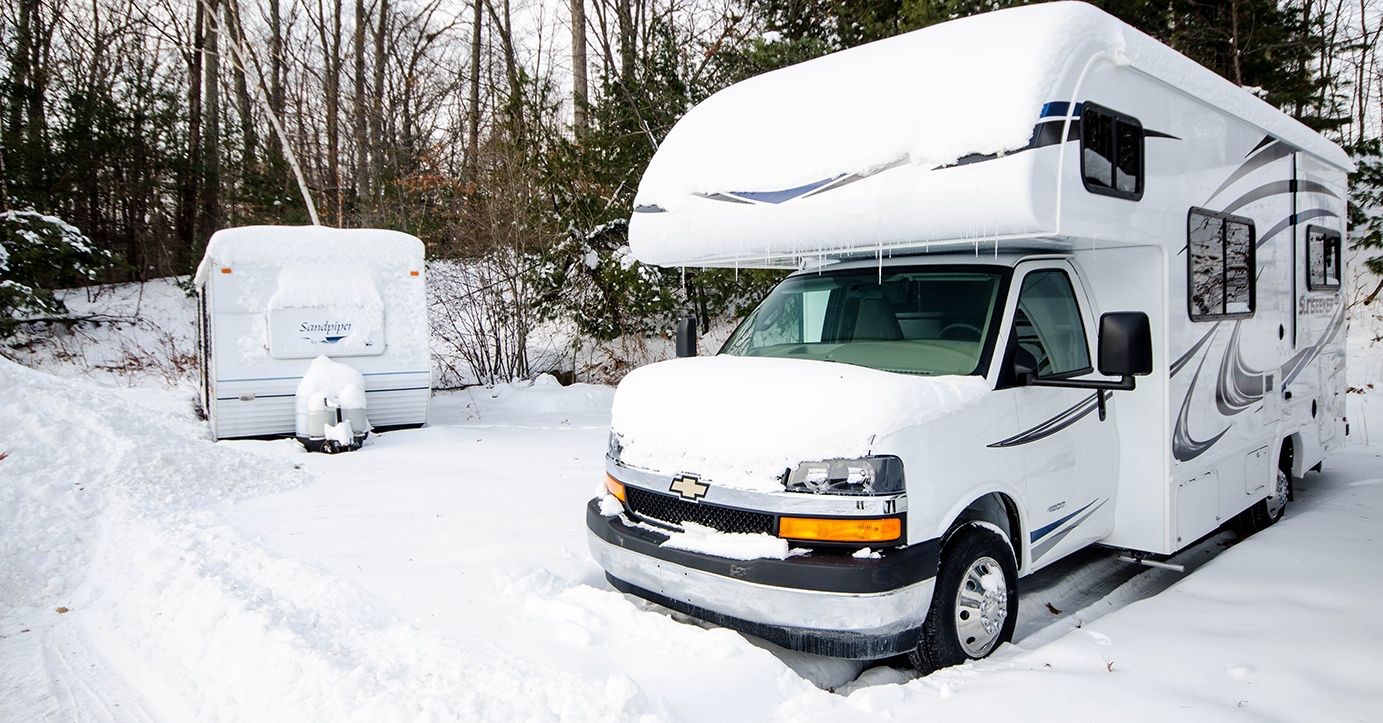 Do you want more tips for prepping your rig for winter? Download our free RV Winterization Guide today!