We hope you had a great week! As you all know the RV industry is constantly evolving and so are the types of RV's the manufacturers build, which can make deciding which type of RV you want somewhat confusing. In this blog post we will be discussing the Class C motor home, one of the most popular types of RV's on the market today.
Class C Motor Home Types, Features and Price Ranges: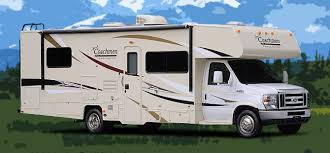 Class C motor homes are a great choice for the full time RV'er or families wishing to see the country, due to their easy drivability, low price tag and great features.
Most Class C motor homes come equipped with:
Dining Table
Couch
Refrigerator
Microwave/Convection Oven
Stove Top
Bathroom (Shower, toilet and sink)
And depending on the model you chose a back queen bed or bunks.
Entertainment center (TV, DVD Player and Radio)
Are mostly built on Ford or Chevy Chassis and depending on the engine can tow a small car or SUV.

C motor homes also come in varying lengths, floor plans and price ranges. From a 23 footer MSRP'ed at $78,000 that will sleep 6, to a 31 footer that will also sleep 6 with a separate back bedroom, outside entertainment center and full body paint MSRP'ed at $107,000 there is a Class C motor home that will fit everyone's needs and budget.
Gas Vs. Diesel Class C's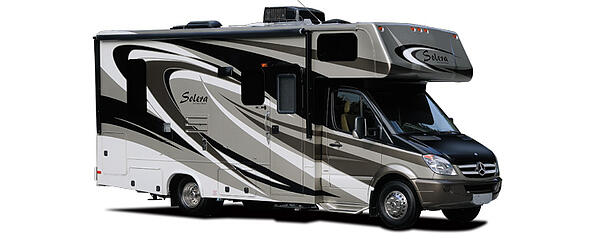 Like Class A motor homes Class C motor homes also come in a diesel option. While both gas and diesel motor homes are great RV choice they do have small differences. Diesel C's are often smaller in length with a more European or sleeker look. They mostly come on a Sprinter chassis with a Mercedes engine which tends to get a little bit better gas mileage and diesel engines normally last longer with routine maintenance. However diesel class c's do come with a higher price tag and the maintenance on them is often more expensive as well. When trying to decide between gas or diesel its best to think about how often you plan on using your motor home a few months a year or for full timeRVing? If you plan on RVing full time the diesel option with its reliability would be good to consider.
Class C Motor Home Manufacturers
Now that you have decided that a Class C is the right RV for you, you now have the task of deciding which Class C brand you want to purchase. Luckily almost every major RV manufacturer has a line of C's that are similar but vary slightly in interior, features and options. So really personal preference and knowing what exaction options and price range you want that will help you decide on the brand.


Some Campers Inn Recommended Brands Are:
Siesta
Forester
Chateau
Outlaw
What's a Crossover?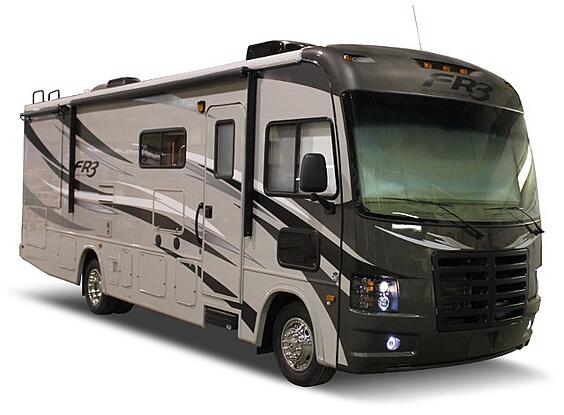 As we mentioned at the beginning of this post RV's are constantly evolving for example the Class A and C cross over. This motor home is built on an Class A chassis but features the over head cab bunk that the Class C is most widely known for. This new hybrid of motor home has become a popular choice for RV'ers with great brands like the Forest River FR3, Coachmen Pursuit and Thor A.C.E.
As you can see no matter your price range or RV needs the Class C motor home is a great option to consider. We hope you found this post useful in your quest for the perfect RV. We will see you back here next week, but until then have a great weekend camping!
Are you in the market for a Class C Motor Home? Campers Inn is slashing prices on all in stock C's. Check out our inventory today. Interested in maintaining your motor home? Check out this post.